'Stranger Things' arrives on the Las Vegas Strip
Updated May 26, 2023 - 5:39 pm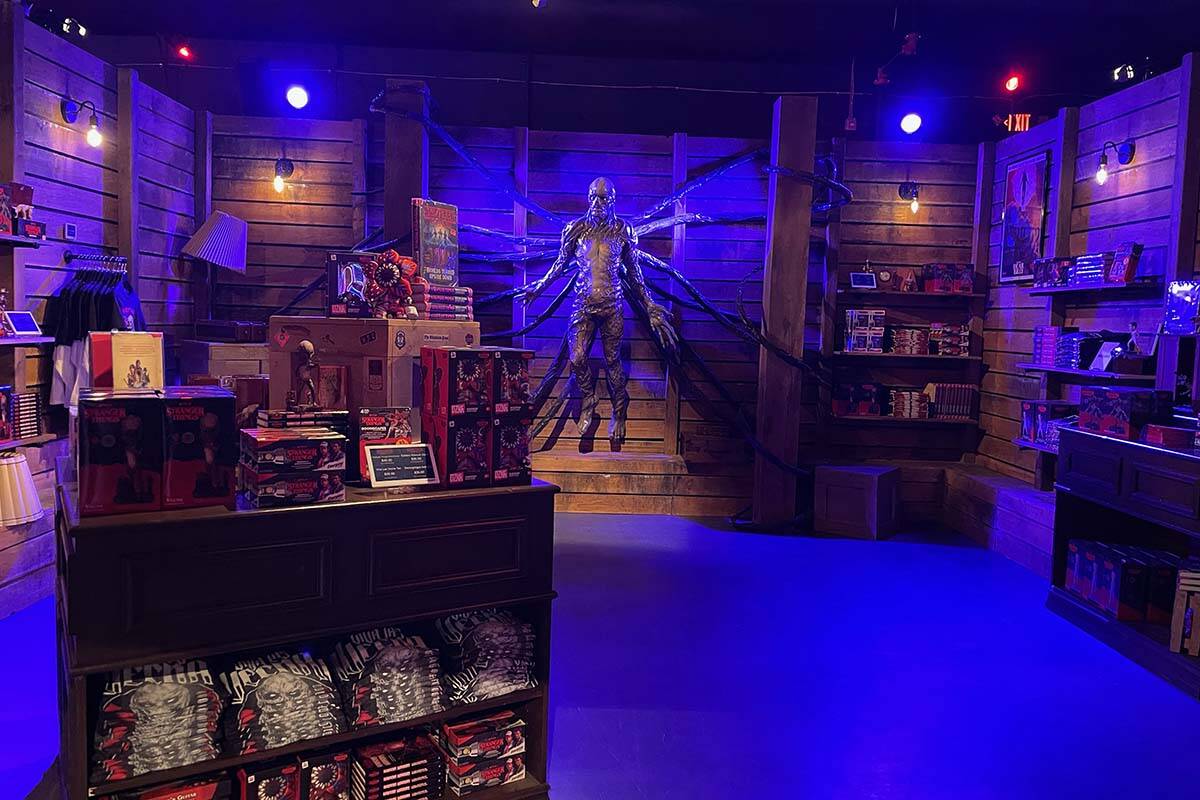 The world of "Stranger Things" has officially arrived in Las Vegas.
The Stranger Things store, located on the Strip at 3785 Las Vegas Blvd. South, Suite #102, opened to the public on Friday.
"This is an exciting one for us," Greg Lombardo, Vice President of Live Experiences at Netflix, said. "It's our biggest 'Stranger Things' immersive store yet. It features iconic elements, scenes from the series and some really incredible exclusive merchandise that's only available here."
Fans will get a chance to explore different locations from the store, including Vecna's attic and Joyce's living room with plenty of spaces for photos and secrets to discover.
"Fans can expect to be fully immersed in all the seasons of 'Stranger Things,'" Lombardo said. "There are a lot of Easter eggs for fans of the show. There are references to Dungeons and Dragons and some really great in world references. If you keep your eyes peeled, you'll find a lot of rewarding moments."
"Stranger Things" is one of Netflix's most popular series, one that has captured a sweet spot amongst a variety of ages, Lombardo said.
"It brings to life the nostalgia of the 80s, which, if you're a parent like me, you can share with your kid," Lombardo said. "If you're a younger viewer, you're intrigued by it and want to know about it. Also, the notion of friendship over fear and these disparate groups of kids coming together to save the world is wildly intoxicating for viewers. And, of course, the monsters and supernatural elements really kind of complete that picture."
With that kind of broad appeal, Las Vegas made perfect sense to Netflix for opening a new store.
"Las Vegas is really becoming the center of entertainment," Lombardo said. "'Stranger Things' has an enormous global audience. It made a lot of sense to bring this immersive store to Las Vegas, where we can engage with our fans from around the world."
The store is open from 10 a.m. to 9 p.m. Mondays through Saturdays and 10 a.m. to 8 p.m. on Sundays.
"We are excited for people to come in, take a deep dive and find a treasure trove of really cool merch," Lombardo said.