Strip shooter's brother in Las Vegas, cooperating with authorities
October 8, 2017 - 5:28 pm
Updated October 8, 2017 - 9:53 pm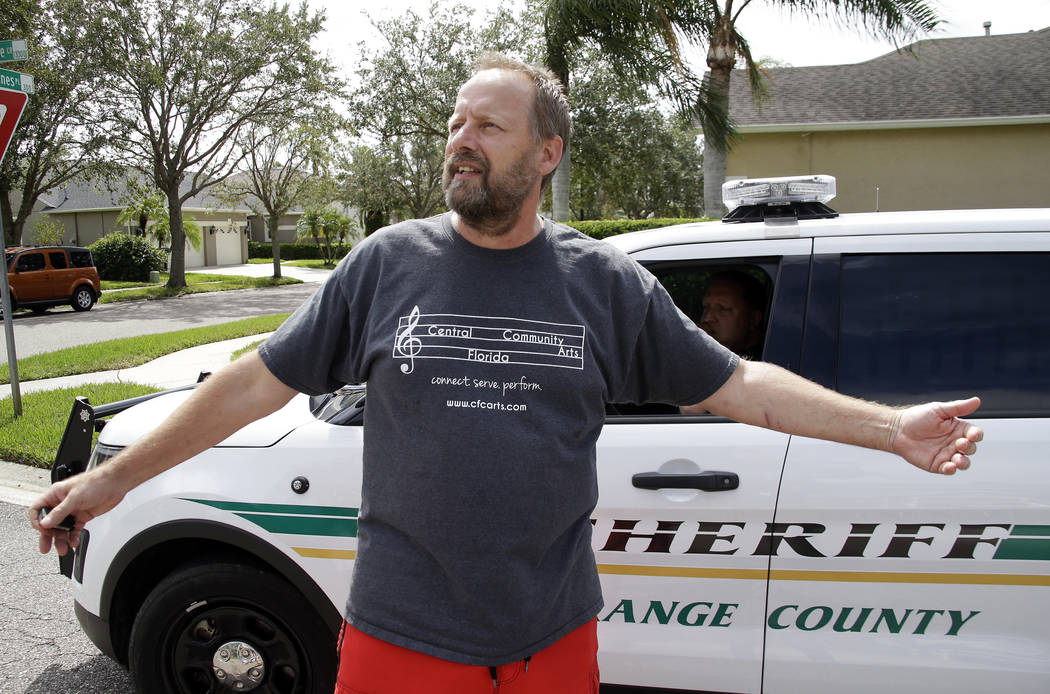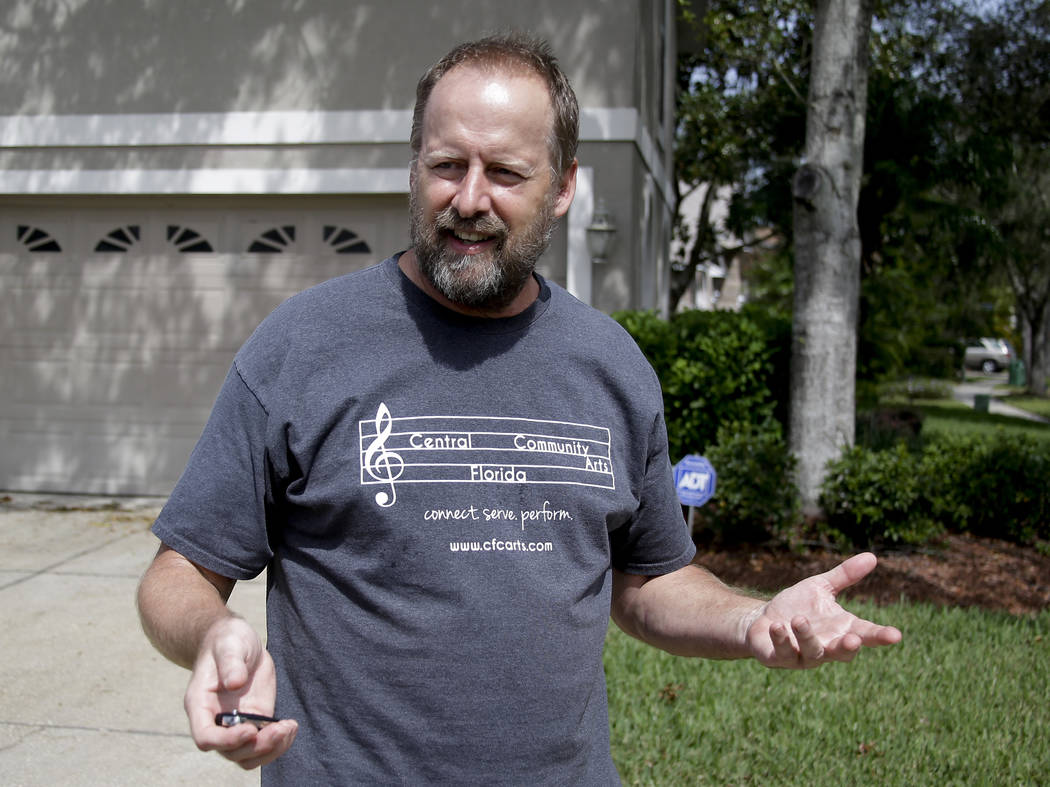 The brother of Strip mass murderer Stephen Paddock arrived in Las Vegas late Saturday and spent five hours in a second interview with investigators Sunday, Eric Paddock told the Las Vegas Review-Journal.
The Orlando, Florida, resident said he was met by FBI agents and other law enforcement officers as he got off his plane about 10:15 p.m. Saturday at McCarran International Airport. He was immediately taken to a room, where he spent about four hours in an initial interview.
He said FBI agents, a Las Vegas police detective, a profiler and a psychologist participated in his Sunday interview.
"I'm here to help them move forward with their investigation," Paddock, 57, said Sunday outside his hotel before his second interview. "I want to help them understand what they're seeing."
His 64-year-old brother killed 58 people and injured 489 others at the Route 91 Harvest country music festival on Oct. 1 by firing high-powered rifles from his high-rise hotel room at Mandalay Bay across the street.
Eric Paddock would not reveal what investigators asked him. But he said he believes that he is not a suspect and that agents came to the airport Saturday to make sure he was safe.
"I'm trying to get them to understand Steve's mindset," Eric Paddock said. "I don't want them to chase bad leads."
Las Vegas police, working jointly with the FBI on the investigation into the worst mass shooting in modern U.S. history, have yet to establish a motive for the killings.
The Review-Journal first reported Tuesday that in June, Stephen Paddock was prescribed the anti-anxiety drug diazepam — its brand name is Valium — which can lead to aggressive behavior.
Las Vegas FBI spokeswoman Sandra Breault declined to comment Sunday on any contact agents might have had with Eric Paddock.
"As with any ongoing investigation, we cannot confirm or deny," she said.
Paddock said he also came to Las Vegas to take care of his brother's body. He wants to have his brother's remains cremated and the ashes sent to their 89-year-old mother in Orlando.
In addition, Paddock said he wants to gather his brother's assets and put them in a trust for the victims of the shooting. Paddock is working with a lawyer on the estate and believes that his mother, under Nevada law, will be the trustee. He obtained power of attorney from his mother, he said. He added that he doesn't know how much his brother was worth.
Paddock previously said his brother, an accountant and frequent high-rolling video poker player at Las Vegas casinos, became wealthy selling properties in the family's real estate business.
Last week, Undersheriff Kevin McMahill told reporters that the Metropolitan Police Department has "run down well more than a thousand leads."
"While some of it has helped create a better profile into the madness of this suspect, we do not still have a clear motive or reason why," he said.
McMahill said police have looked into "everything," including Paddock's personal life, political affiliations, economic situation and social behaviors while trying to determine a motive.
FBI agents also have interviewed Stephen Paddock's girlfriend, Marilou Danley, who returned to the country from the Philippines last week. She was questioned in Los Angeles.
Danley left for the Philippines a couple of weeks before the shooting. On returning last week, she said through her lawyer that she knew nothing about his deadly plans.
Contact Jeff German at jgerman@reviewjournal.com or 702-380-4564. Follow @JGermanRJ on Twitter.