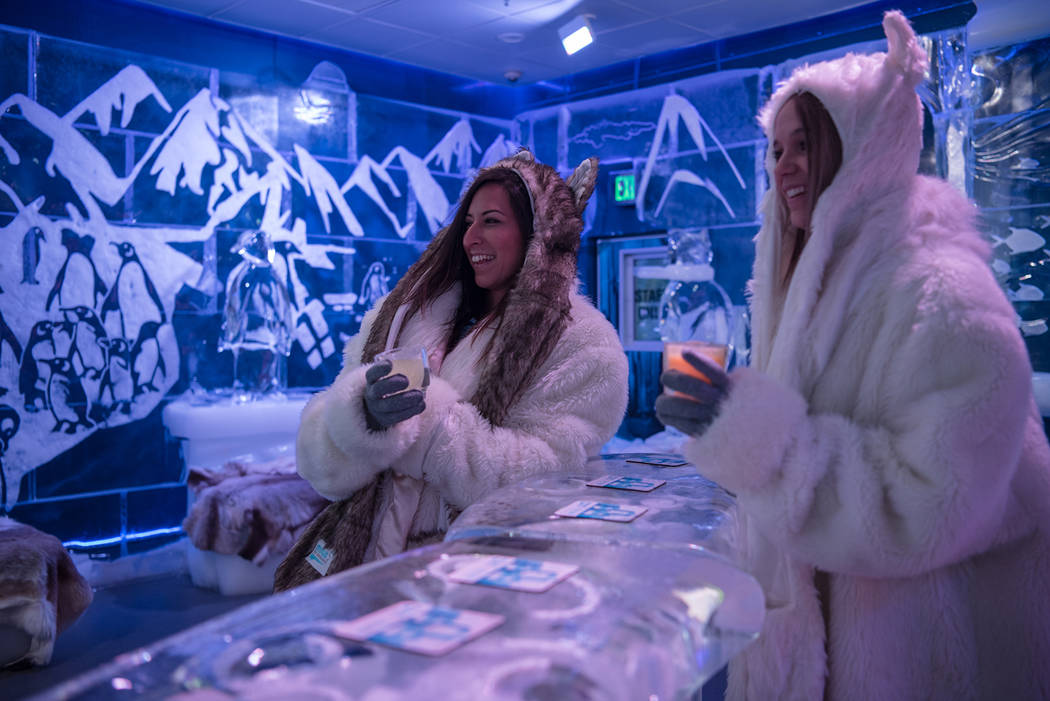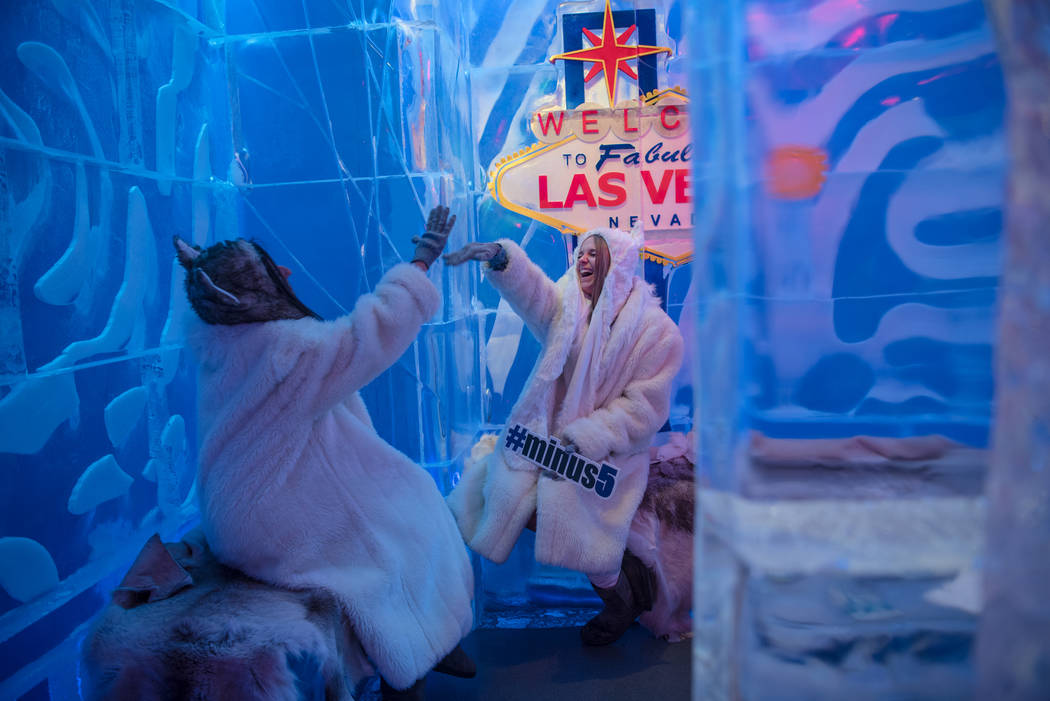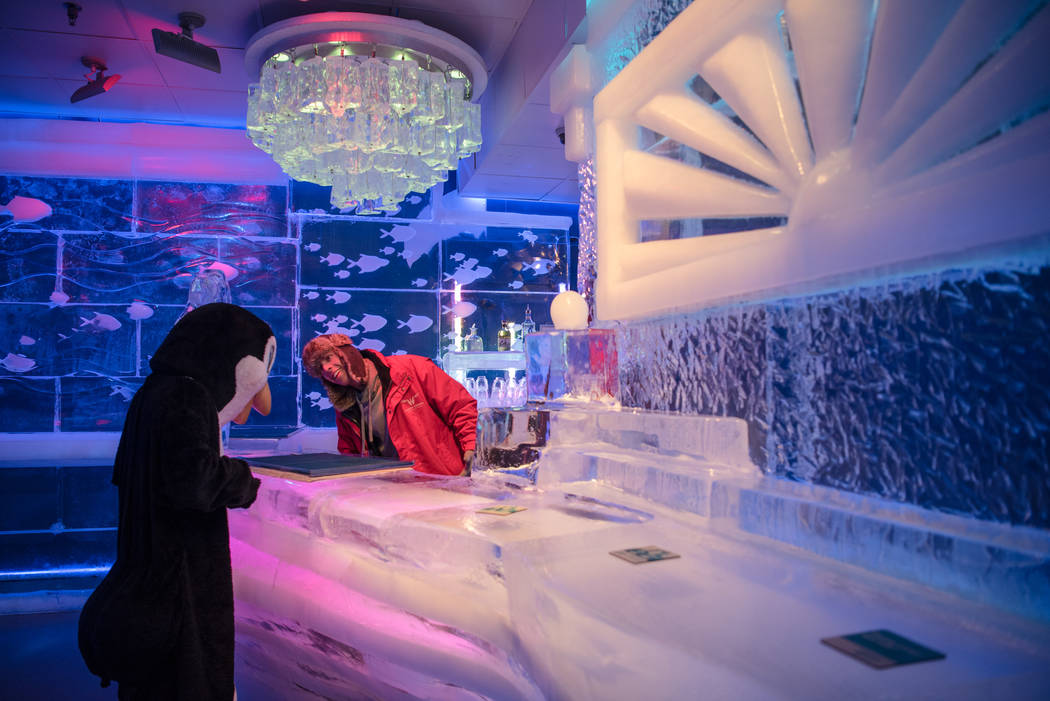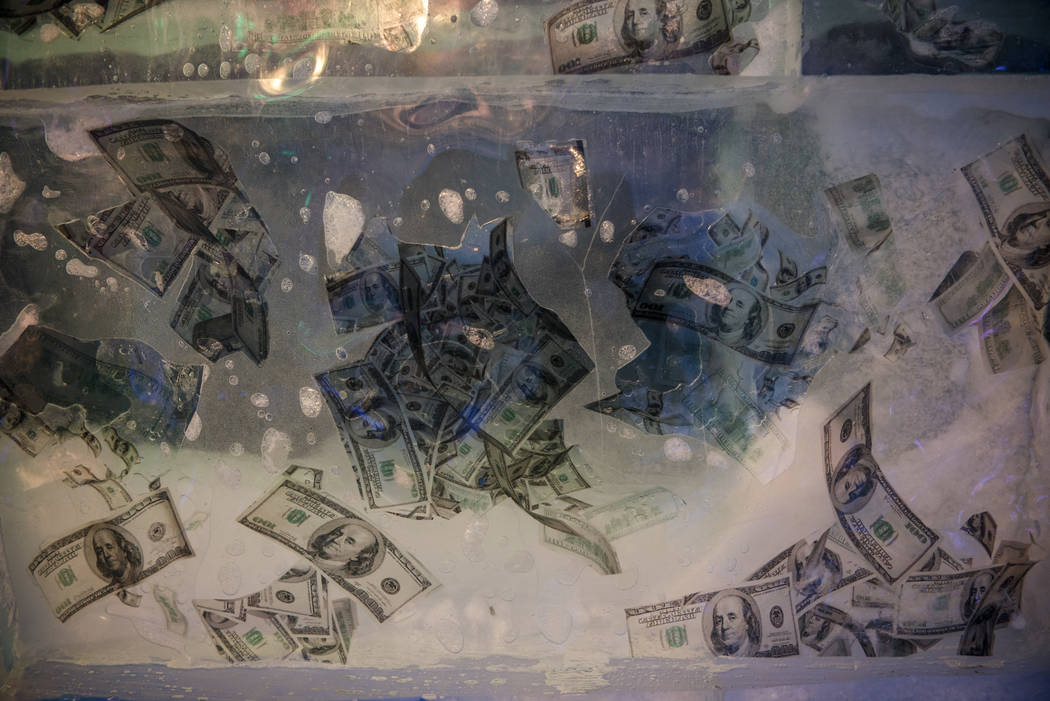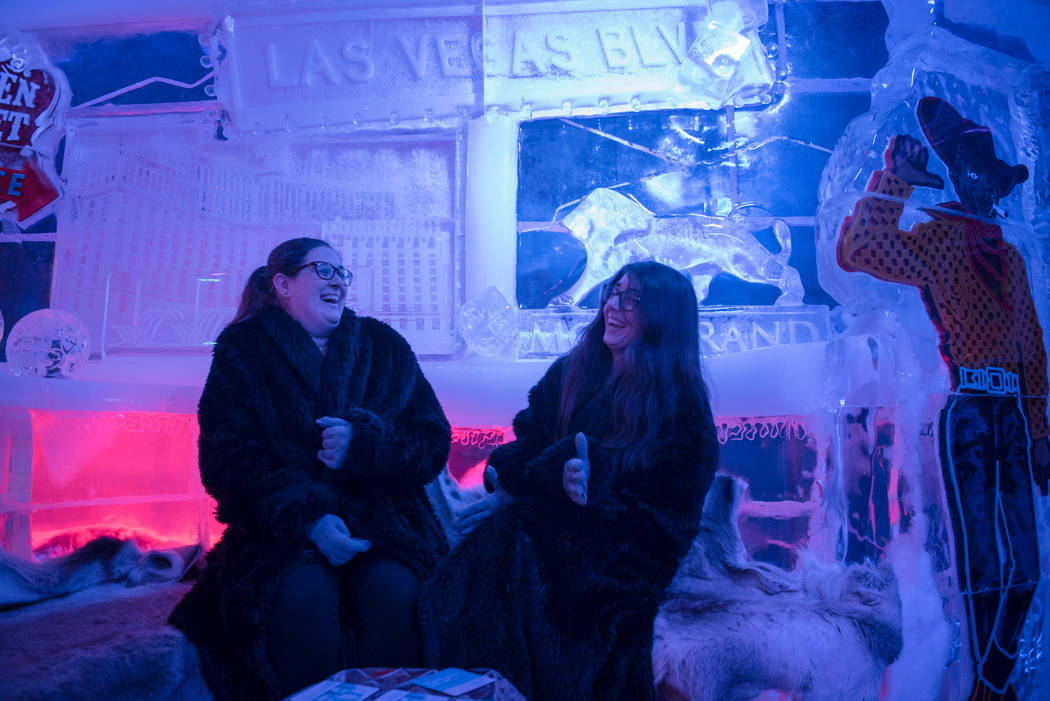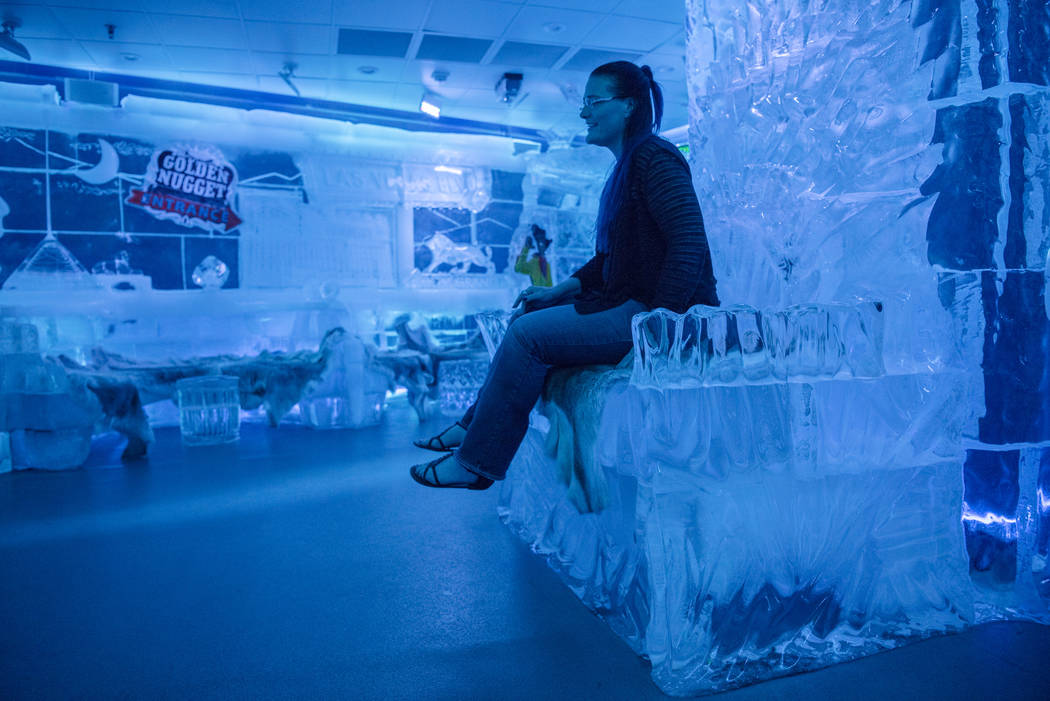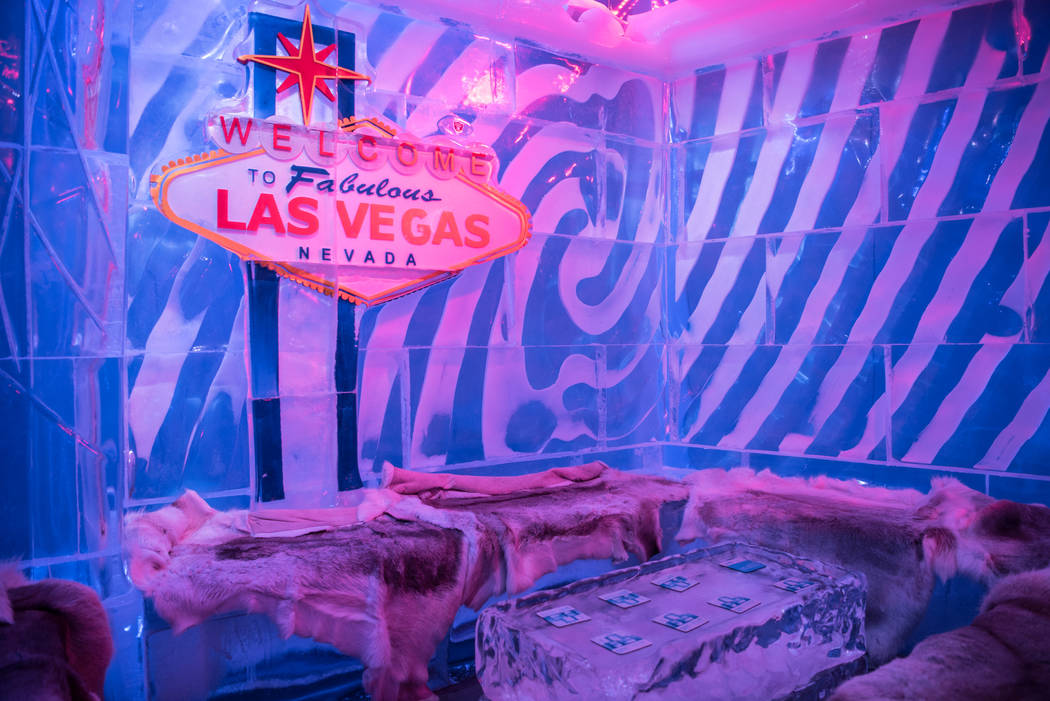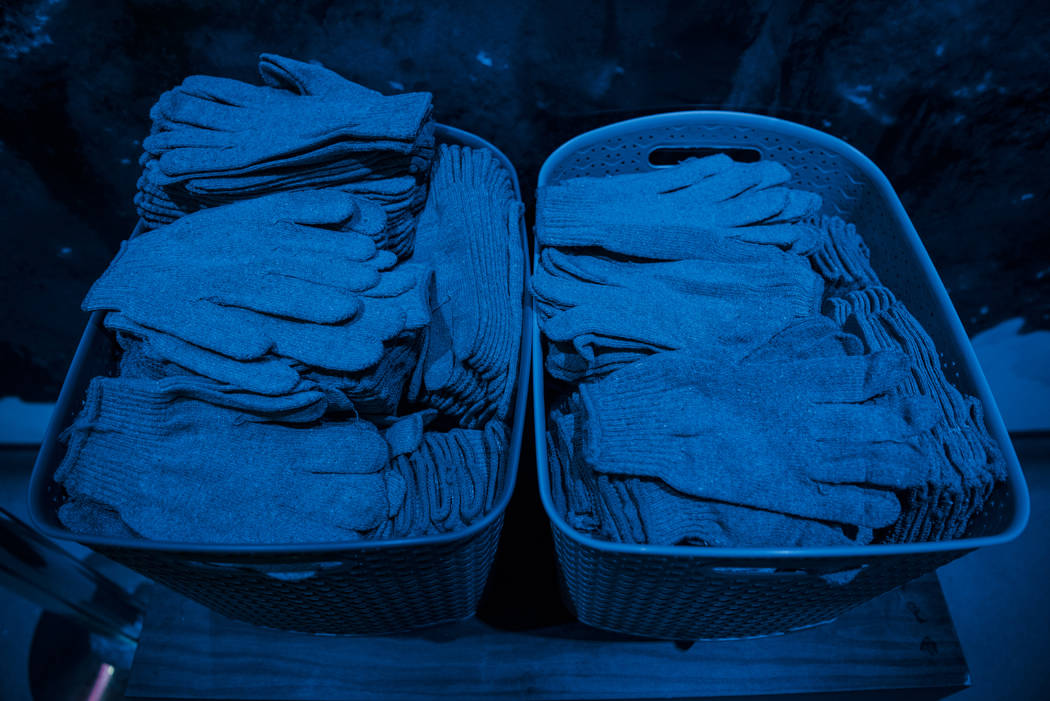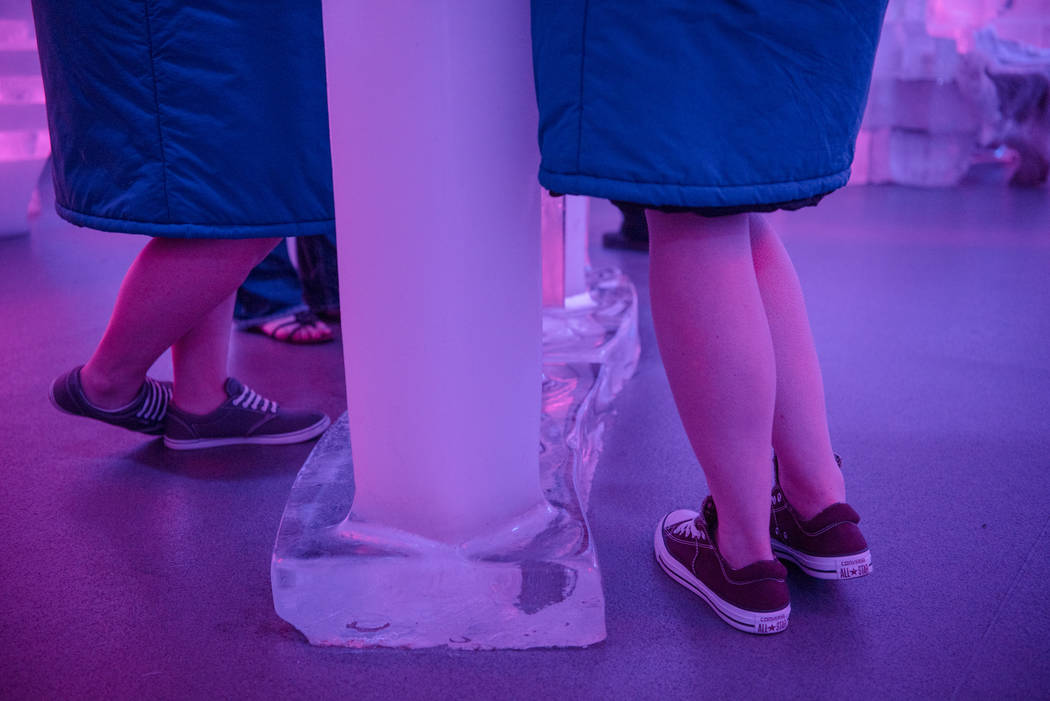 While temperatures are heating up in Las Vegas, visitors are cooling off at Minus5 ice lounge at Mandalay Bay in Las Vegas.
Inside the bar is a constantly frosty temperature, minus 5 degrees Celsius or 23 degrees Fahrenheit. Everything is made of pure, crystal-clear glacial ice, from the seats to the cocktail glasses.
Minus5 has two locations on the Strip: Mandalay Bay and Monte Carlo. Another Minus5 is scheduled to open at the Grand Canal Shoppes inside the Venetian by July.
Minus5 also has locations in New York and Orlando, Florida. The concept was inspired by an ice hotel in Sweden.
Recently, each of the frozen bars has unveiled a Raiders-themed "ice luge" that allows bartenders to pour and chill shots through an icy Raiders helmet.
Related
Minus5 Ice Bar is offering a Raiders-themed experience