What are those massive concrete towers across from Mandalay Bay?
Updated May 23, 2023 - 1:15 pm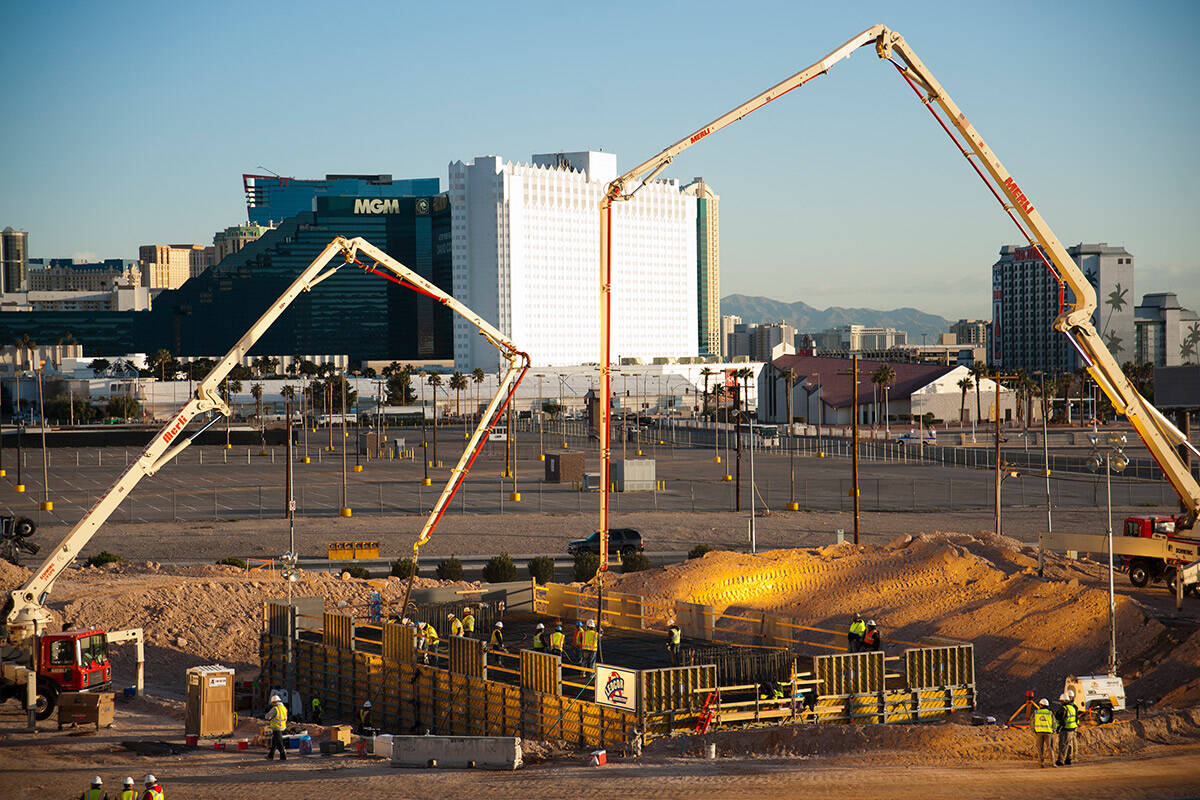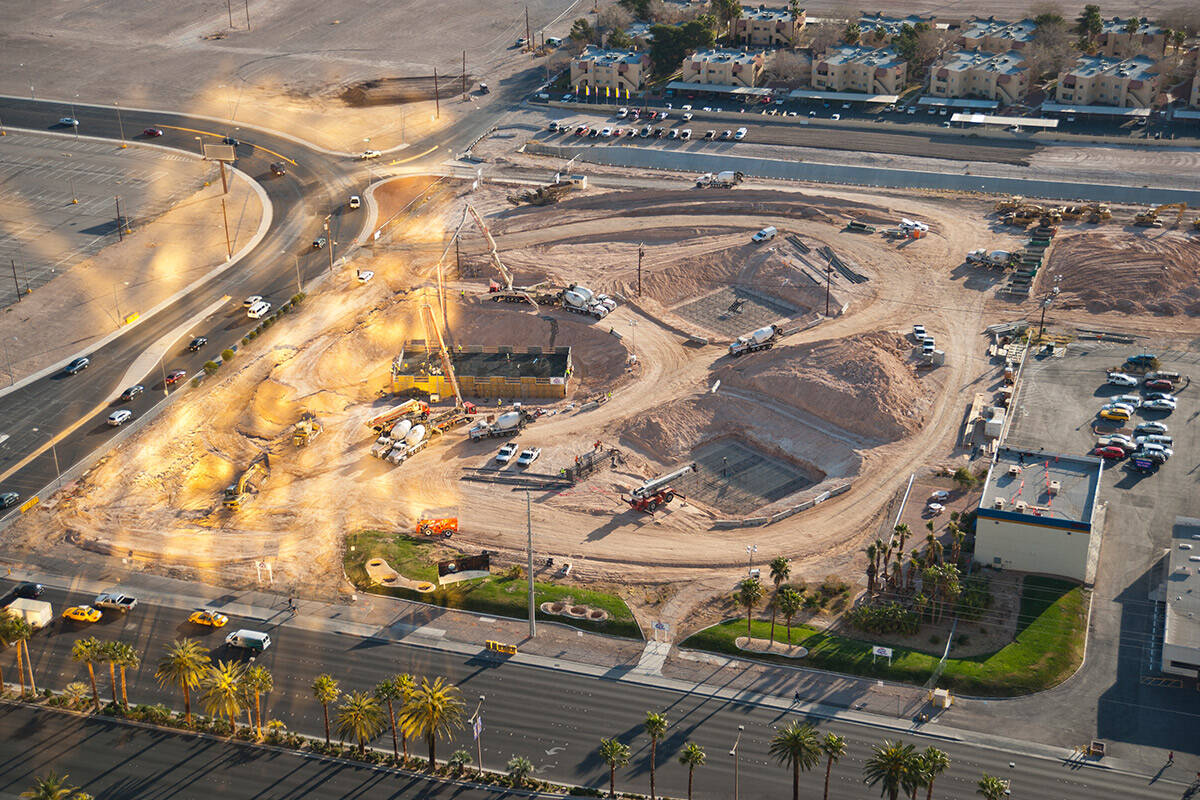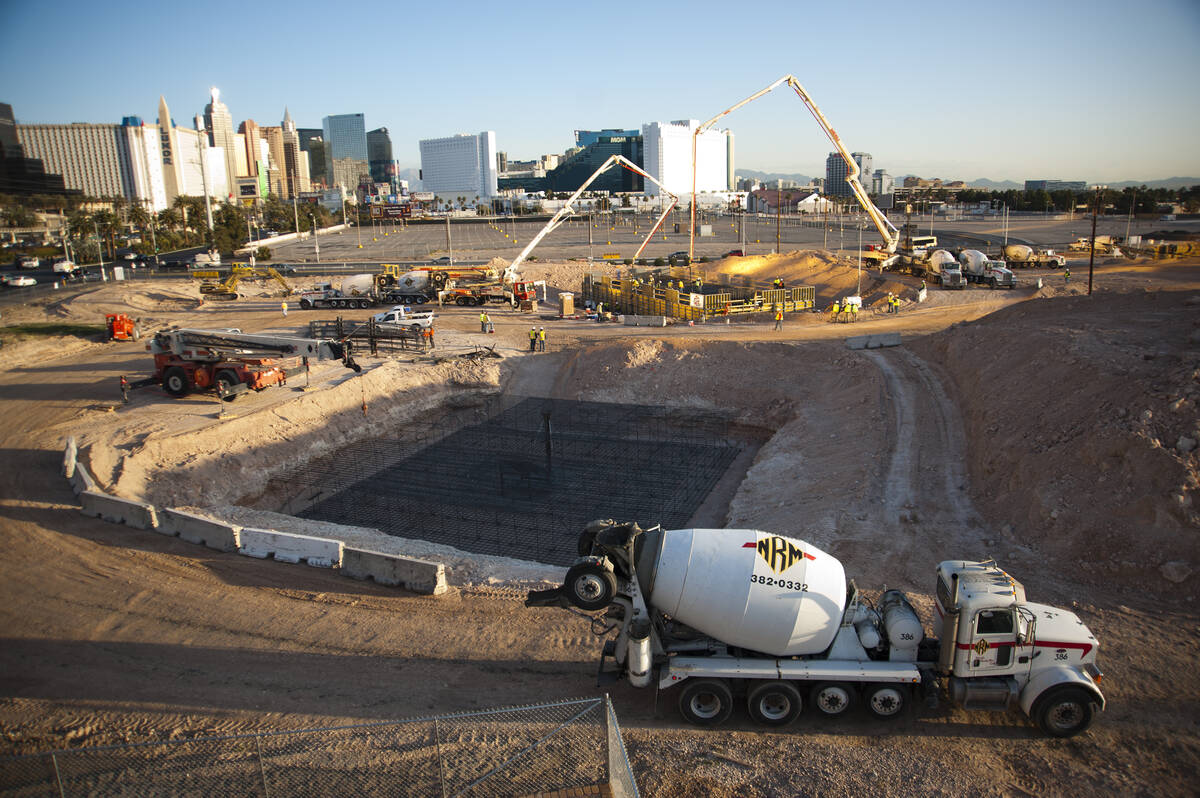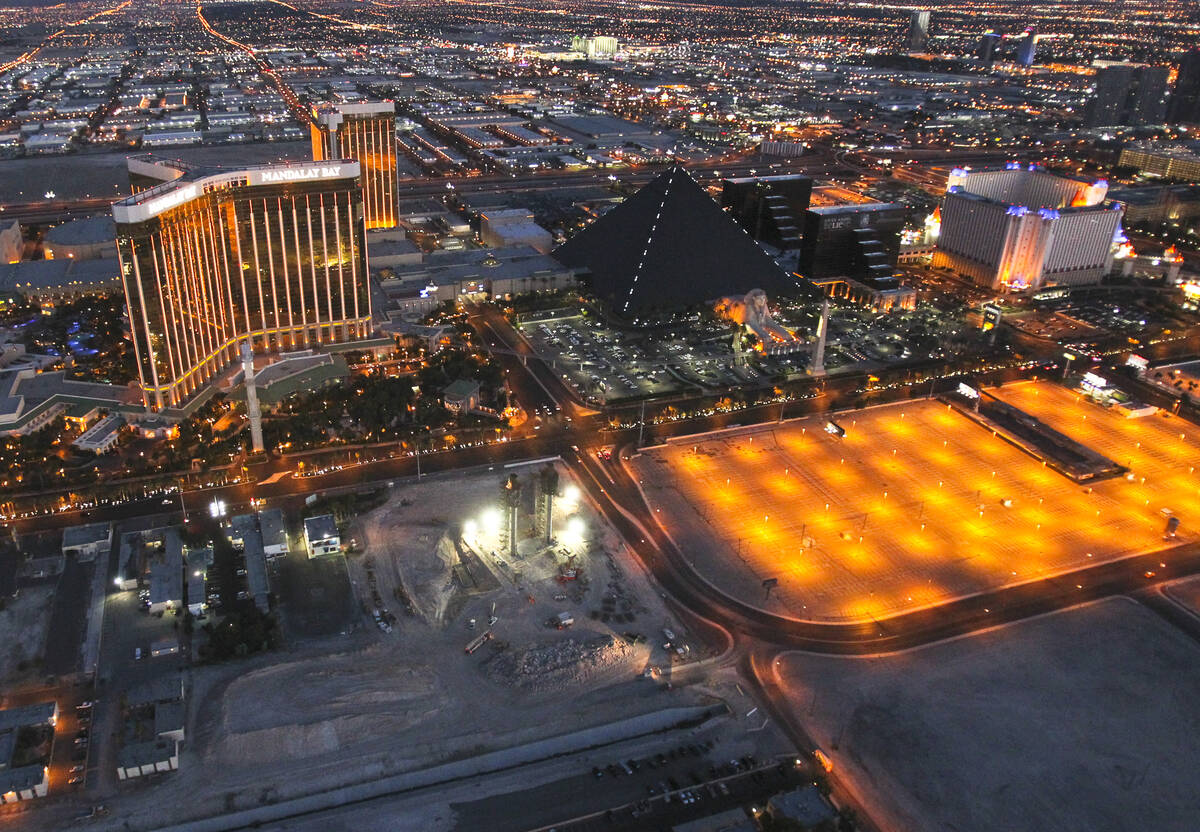 While driving on the south end of the Strip, you might pass two, 247-foot concrete towers in a dirt lot across from Mandalay Bay. But, what were those towers built for?
The two towers are a relic of a failed observation wheel project from real estate developer Howard Bulloch. The 500-foot Skyvue Las Vegas Super Wheel project was announced in May 2011 with plans for 32 gondolas, each with a 24-person capacity, and a 50,000-square foot LED sign on the wheel's center. A retail and dining building were also planned at the base of the wheel.
Caesars Entertainment Corp. also announced plans in 2011 to build an observation wheel on the Strip that was just 2 miles north of SkyVue's wheel — and 50 feet taller.
History would reveal that Las Vegas wasn't quite big enough for two wheels.
Caesars' observation wheel, the High Roller, had a head start on its construction in August 2011 while work on the SkyVue wheel did not begin until February 2012. SkyVue finished its first phase of construction in May 2012, but by July, little work was progressing at SkyVue's $300 million project.
SkyVue removed the project's construction crane as the development faced intensifying financial difficulties in September 2012.
In January 2013, eight construction companies filed liens for their work on the project amounting to $5.4 million.
While SkyVue stalled, the High Roller and Linq Hotel + Experience project pushed forward to its opening in March 2014. The High Roller was the world's tallest observation wheel from 2014 to 2021, with 28 cabins that hold up to 40 passengers.
In 2015, the SkyVue project site was finally put up for sale, to no success. Years later, the land, along with other parcels owned by Bulloch and his business partner David Gaffin, went up for sale in bankruptcy court in May 2020, but current plans for the site remain uncertain.
For now, the towers will continue to serve as a headstone to the wheel that never was.
Correction: This article previously stated that the High Roller is the tallest observation wheel in the world. It is no longer the highest observation wheel after the Ain Dubai opened in 2021.
Contact Taylor Lane at tlane@reviewjournal.com. Follow @Tmflane on Twitter.