What it takes to keep Bellagio Fountains going on Las Vegas Strip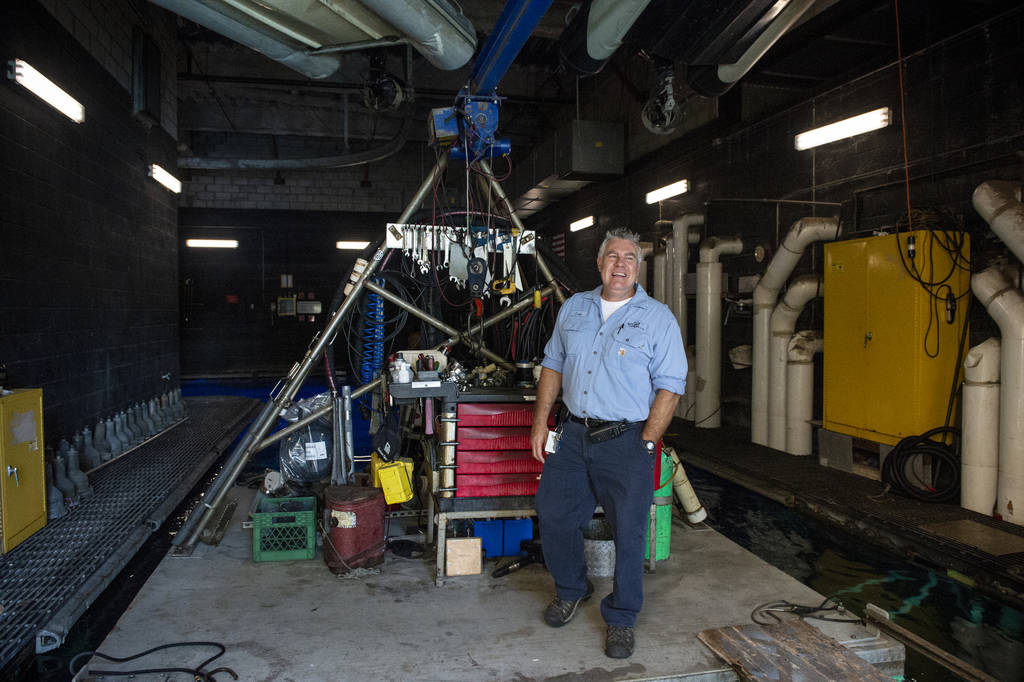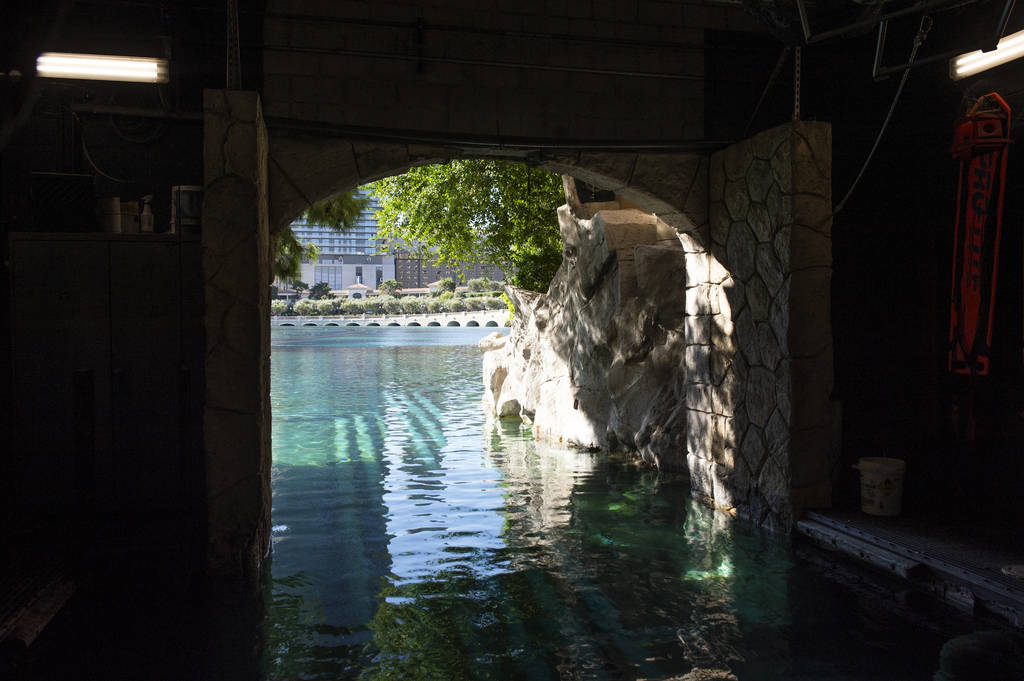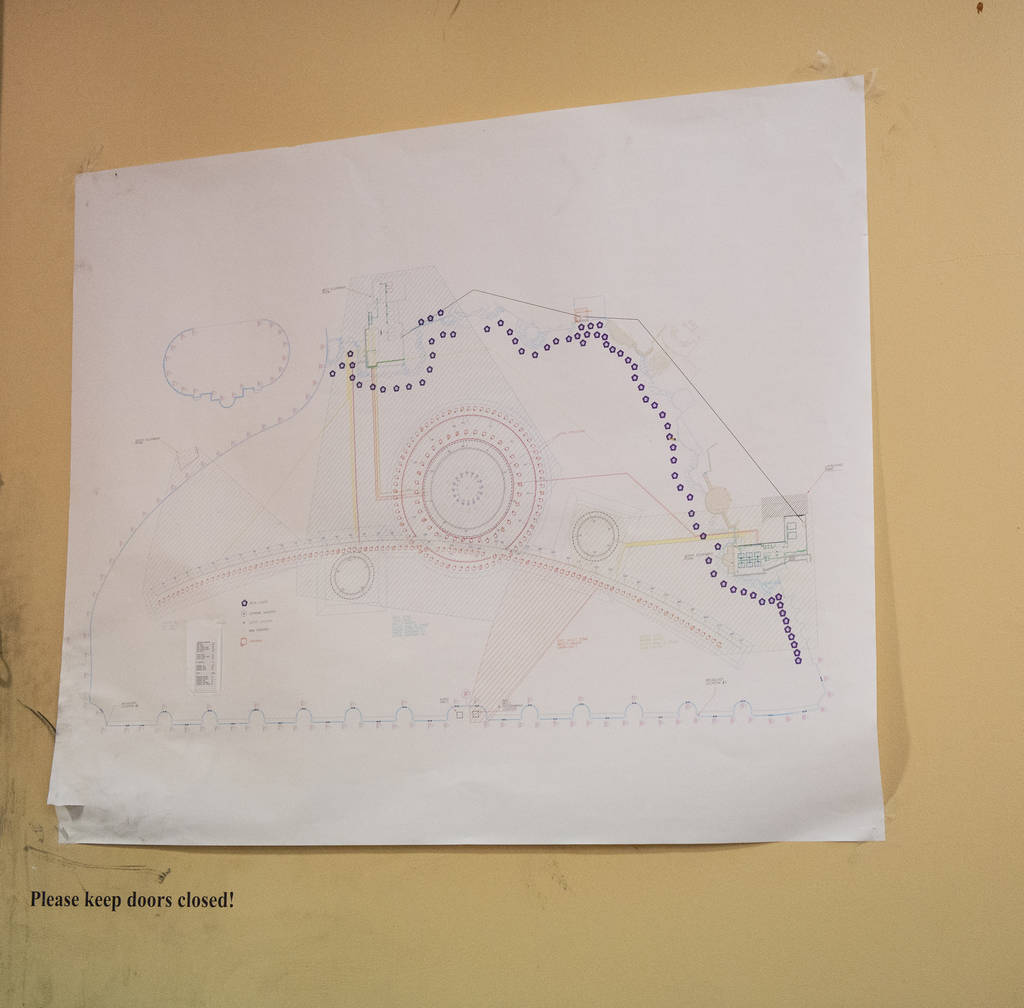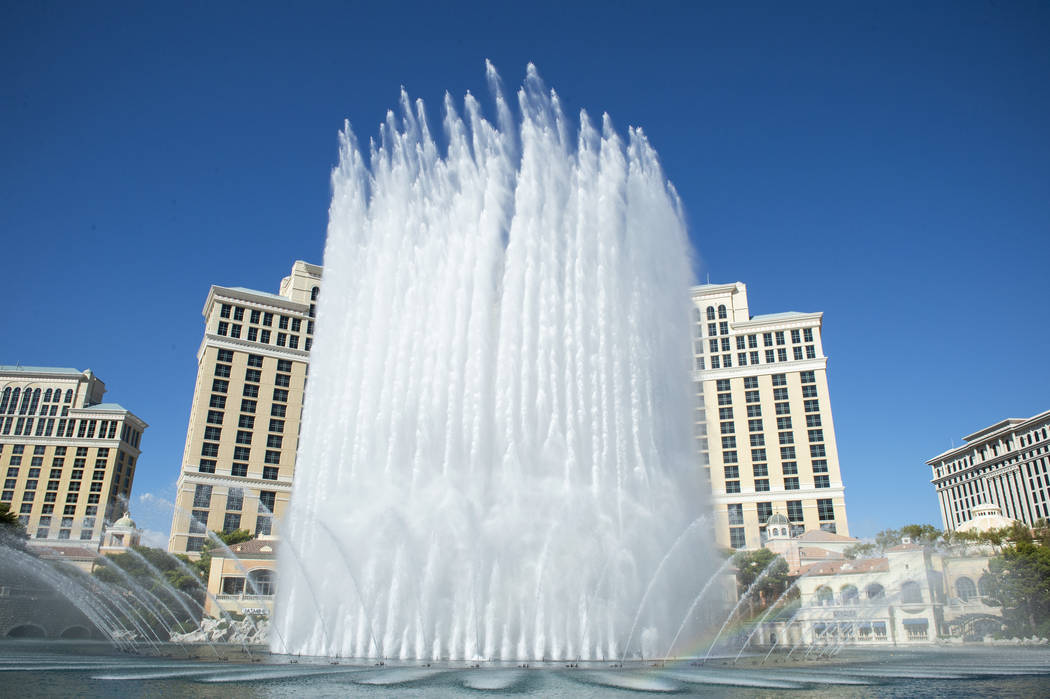 Mark Fuller may have been the only person near center Strip the night of Oct. 15, 1998, who wasn't trying to catch a glimpse of the Fountains of Bellagio. In fact, he was facing the other way.
"I did that night what I still do today," said the man who'd spent the previous three years willing the fountains into existence. "I've seen those pieces of course, all of them, so many times, and I love them. But I turned and I watched the expressions on the people's faces. And you see them hug the person that they're with. You see, I guess, the most precious water of all is not the gallons being tossed in the air but the tear that you often see in people's eye."
Fuller is nearly as gifted in talking about fountains as he is in designing them.
In his quest to bring a water attraction to the desert on a scale that had never been seen, one with 1,214 sprayers and shooters, the chief excellence officer of WET and his team relied on outside help from a professor of fluid mechanics at the California Institute of Technology, moonlighting computer programmers from the Department of Energy and choreographer Kenny Ortega, who taught Patrick Swayze his moves in "Dirty Dancing."
"At every step of the way," Fuller said, "we were innovating and crossing new boundaries."
Like any global superstar, the Fountains of Bellagio has an impressive entourage: It takes a group of 30 engineers, mechanics and pool specialists — all dive certified — to keep the attraction firing on all cylinders.
"We're passionate about this lake," said lead engineer Loni Singer, who's worked at Bellagio since day one. "This is the branding of MGM (Resorts International), and this is what everybody sees on every commercial."
Working out of the Batcave, the name for the headquarters and machine shop located in one of the archways surrounding the lake, Singer and his team receive a daily report detailing which components need attention before three to five divers hit the water to inspect problems. An "underwater Zamboni," developed in-house, skims the lake bottom, sucking up dirt, debris and coins. Singer said the hotel donates "about two tons a year" of currency to charities.
"They said that unit wouldn't last five years," he said, pointing to one of the oarsmen, devices that produce movable streams. "We're going on our 20th year right now, and they're still running."
Considering the amount of time those moving parts spend underwater, they've failed remarkably few times. Over the course of more than 240,000 shows, there have been cancellations for high winds and bad weather. "Technical failures after 20 years," Singer said, "we've had maybe 10 total."
Of the challenges Bellagio founder Steve Wynn presented Fuller, one stands out: "He said, 'I want the people when they experience this fountain to be removed emotionally from Las Vegas. I want them to be swept away. That's why it's important that this embrace music in ways that fountains have never done before.' "
WET still engineers and choreographs each new fountain show at Bellagio. ("I can't tell you what it is," Fuller said, "but we're going to be creating a very exciting new piece in December.")
The staggering success of the Fountains of Bellagio became the company's calling card. Of its more than 200 projects, those at Wynn Las Vegas Esplanade, "Le Reve," the Mirage volcano and multiple features at CityCenter would bring Fuller back to Las Vegas. Bellagio, though, still holds a special place in his heart.
"I could turn to my left one night, and I could see Rupert Murdoch standing there watching that fountain. And I could turn to my right, and I could see a homeless person. And they're both enjoying that experience, and they both paid the same price," Fuller said. "I don't know where on this planet there is that level of fantastic entertainment that is that accessible to everyone."
Contact Christopher Lawrence at clawrence@reviewjournal.com or 702-380-4567. Follow @life_onthecouch on Twitter.
Key facts:
The lake is set on more than 8.5 acres.
The water temperature ranges from approximately 50 to 85 degrees.
The 208 oarsmen spray water 77 feet in the air.
The 798 mini-shooters send water 100 feet in the air.
The 192 super-shooters send water 240 feet in the air.
The 16 extreme-shooters send water 460 feet in the air, roughly the height of Bellagio's tower.
The fountains are lit by 4,792 individual 575-watt bulbs.
There is a catalog of 35 permanent shows, the newest of which is choreographed to Cher's "Believe."
The music is fed through 183 speakers.