Wynn's Las Vegas deal includes slice of land with rich history
January 13, 2018 - 9:33 am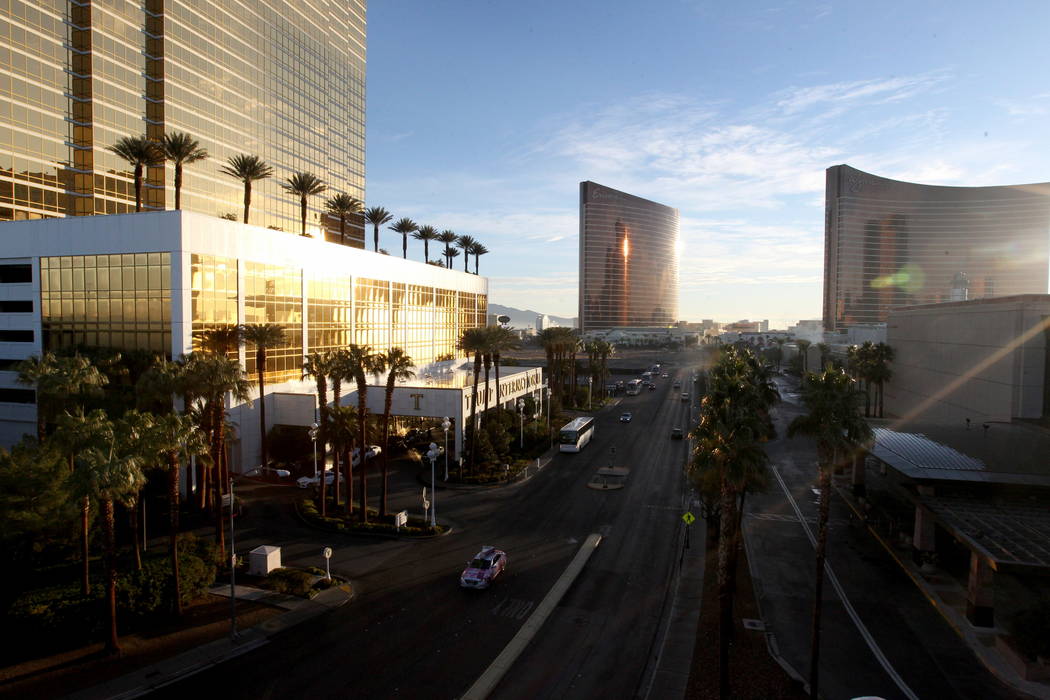 With the economy weakening in spring 2008, Donald Trump held a ribbon-cutting for his condo-hotel tower near the Strip, the gold-gilded Trump International.
Before the ceremony, the future president said a second, identical high-rise would break ground when financial markets recovered and all sales had closed in the first tower.
But the economy only worsened, the second tower was never built, and another billionaire is set to take charge of the site.
Casino developer Steve Wynn's namesake company announced last month that it reached a deal to acquire about 38 acres of land across Las Vegas Boulevard from the Wynn Las Vegas for $336 million. The sale is expected to close this quarter.
Wynn Resorts said it's buying the spread for "future development" but did not elaborate.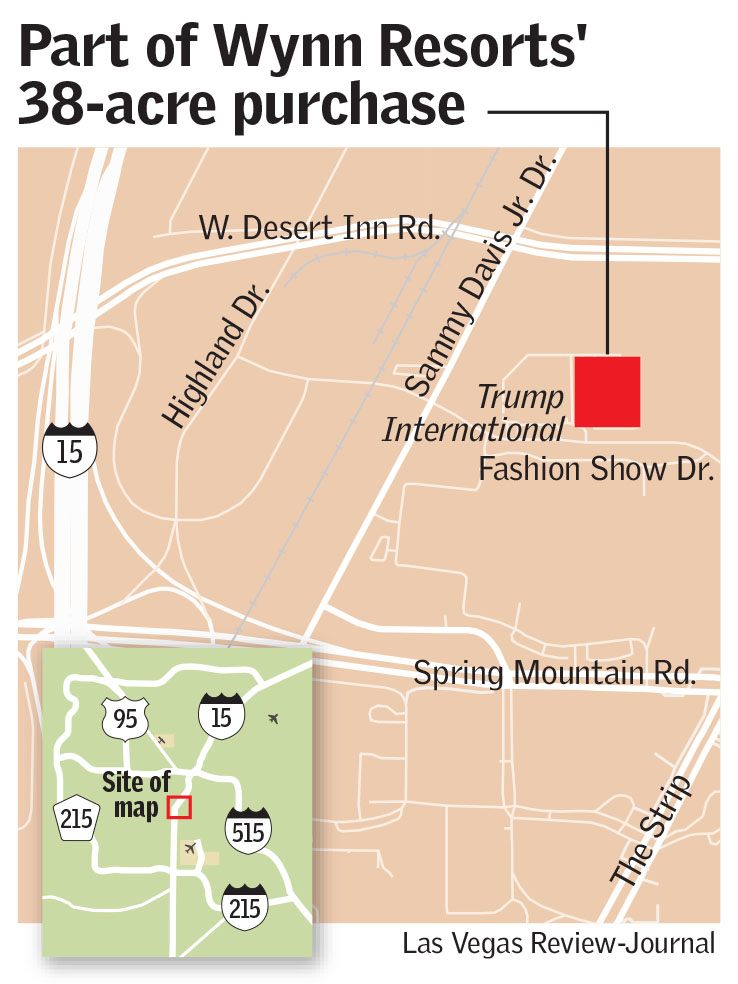 The bulk of its acquisition, at 34.6 acres, most recently was earmarked for Alon Las Vegas, a hotel-casino that never left the drawing board. But it's also getting 3.6 acres from TI owner Phil Ruffin, Trump's friend and partner on Trump International.
Ruffin's site is next to the tower and was supposed to have the second, Clark County records show.
Wynn Resorts spokesman Michael Weaver said that Ruffin's property "will be incorporated into the new overall development, which will be created by Mr. Wynn and his team."
TI's senior vice president of communications, Michelle Knoll, said in a statement that the second tower "never got beyond the planning stage. The market simply didn't support it. No sales efforts were made."
The Trump Organization did not respond to a request for comment.
Yearslong strike to years of plans
Wynn's new spread, former home of the Frontier, boasts a volatile history marked by labor strife and several big project plans that never materialized.
Ruffin acquired the Frontier in 1998, ending a bitter Culinary union strike that started there in 1991. He renamed it the New Frontier and announced plans in 2000 to replace it with City by the Bay, a $700 million San Francisco-themed casino resort.
In 2002, Ruffin and Trump unveiled plans for a 60-story condo tower on Ruffin-owned land behind the New Frontier.
Around the same time, Ruffin announced plans for a $750 million to $800 million resort at his New Frontier site, to be built with City by the Bay, reports said.
Ruffin's project plans changed — at one point he pitched plans for a $2 billion hotel called Montreux. But he kept the New Frontier standing and sold it for $1.2 billion in 2007, the peak of the boom years.
The buyers, Israeli investors, imploded the hotel with plans for a luxury resort called Plaza Las Vegas, but the economy soon crashed, and they never built the project.
Australian billionaire James Packer's company, Crown Resorts, acquired the site through foreclosure in 2014.
His group filed plans for the 1,100-room Alon, but Packer reportedly had trouble raising project funds.
Crown bailed on Alon and put the site up for sale last May.
Billionaire buddies
Trump, 71, and Ruffin, 82, have been friends for years. In 2008, Trump was the best man at Ruffin's wedding to then-26-year-old Oleksandra Nikolayenko, a Ukrainian beauty queen.
The wedding was held at Trump's Mar-a-Lago Club in Palm Beach, Florida.
Their second Trump tower in Las Vegas had been in the works since at least 2005, or during the bubble years, county records indicate.
At the time, with easy money everywhere, numerous investors were pitching plans for high-rises here, a push boosters called the "Manhattanization" of Las Vegas.
Las Vegas was ground zero for America's real estate boom and bust. And in the end, like Trump and Ruffin's second high-rise, most of the planned towers never came out of the ground.
Contact Eli Segall at esegall@reviewjournal.com or 702-383-0342. Follow @eli_segall on Twitter.
Billionaires linked to Strip land being sold to Wynn Resorts
President Donald Trump (71 years old; estimated net worth of $3.1 billion)
Treasure Island owner Phil Ruffin (82; $2.9 billion)
El-Ad Group founder Yitzhak Tshuva (69; $3.9 billion)
Crown Resorts shareholder James Packer (50; $4.1 billion)
Wynn Resorts Chairman and CEO Steve Wynn (75; $3.3 billion)
Source: Forbes