Busy stretch of Eastern Avenue to see lane closures for repaving
Updated March 30, 2023 - 1:19 pm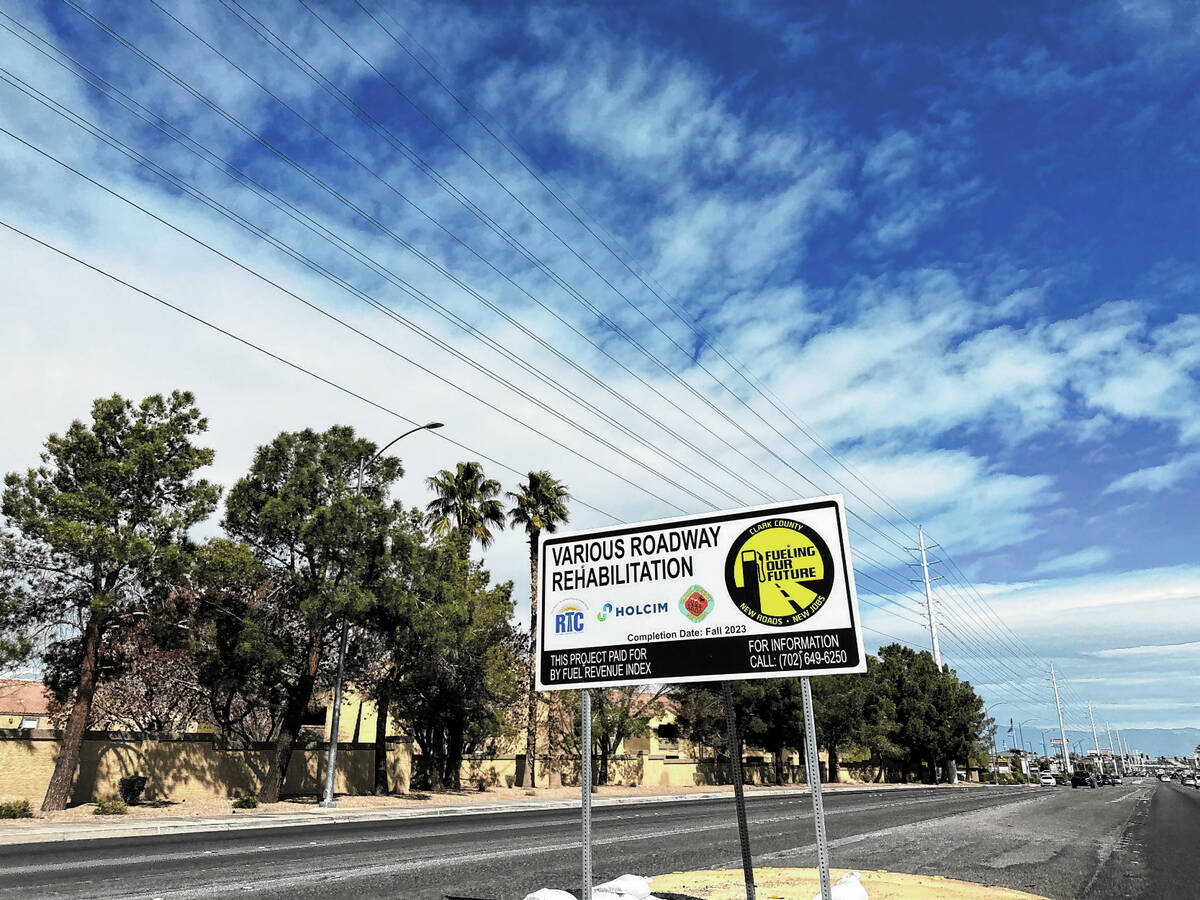 A busy stretch of Eastern Avenue is set for a road improvement project that will result in lane impacts for the next couple of months.
Repaving work will begin at 9 p.m. Sunday on Eastern between Silverado Ranch Boulevard and Serene Avenue, which will reduce traffic to two lanes in each direction along the heavily traveled and worn-down road, Clark County announced Tuesday.
The project is expected to wrap up in mid-June.
The portion of Eastern serves as a main artery between the 215 Beltway and multiple neighborhoods, including Silverado Ranch, Green Valley Ranch, Seven Hills and Anthem.
Crews will work two shifts daily to speed up the work and lessen road impacts in the area.Clark County Commissioner Michael Naft has fought to make the repaving project a priority, and he noted that to see it finally come to fruition will be rewarding.
"Mile to mile it's one of the most traveled roads in the county," Naft said. "The wear and tear is clear riding along it. It's going be impactful to travel for awhile, but I'm glad we're at least working doubles shifts to have it done as quickly as possible and limit the ping points along the way."
Message boards were added along Eastern in the work area last week to alert motorists to the pending project.
The repaving on Eastern is part of the county's Various Roadway Rehab project, which will see several roads resurfaced throughout the Las Vegas Valley.
Although the work on Eastern will entail several months of lane inconveniences for drivers, Naft said that, based on previous responses, he is confident motorists will be pleased with the outcome.
"There was just an awful pothole about six months ago and we went in and fixed that, and I've got more people reaching out to say thank you for that than almost anything else," Naft said.
Contact Mick Akers at makers@reviewjournal.com or 702-387-2920. Follow @mickakers on Twitter.