Golden Knights' game traffic skates along
September 26, 2017 - 11:48 pm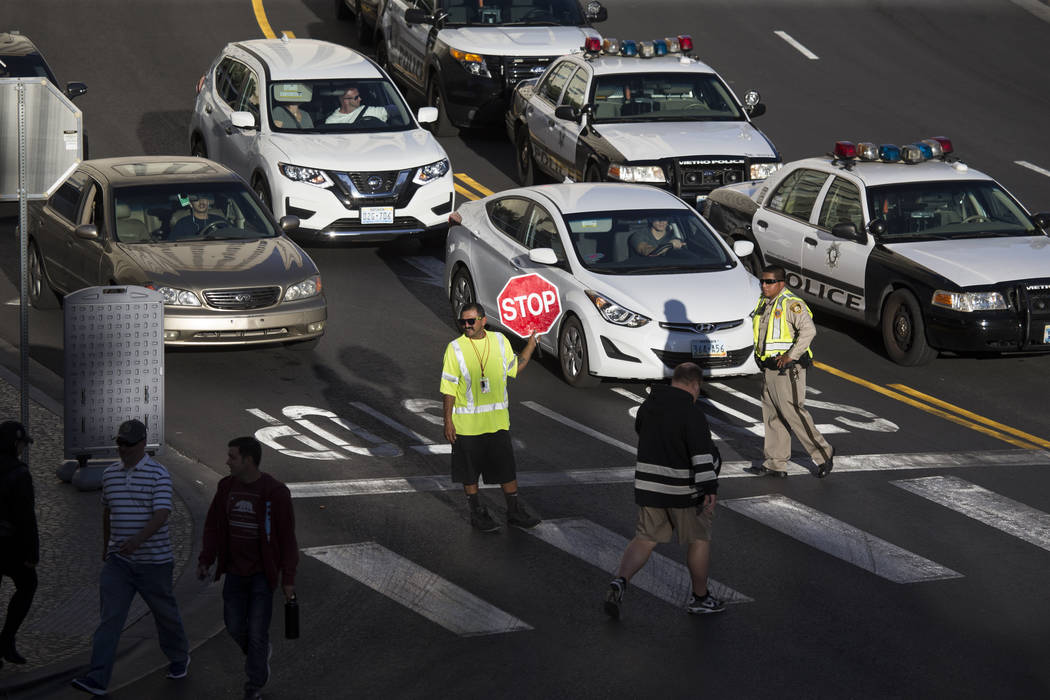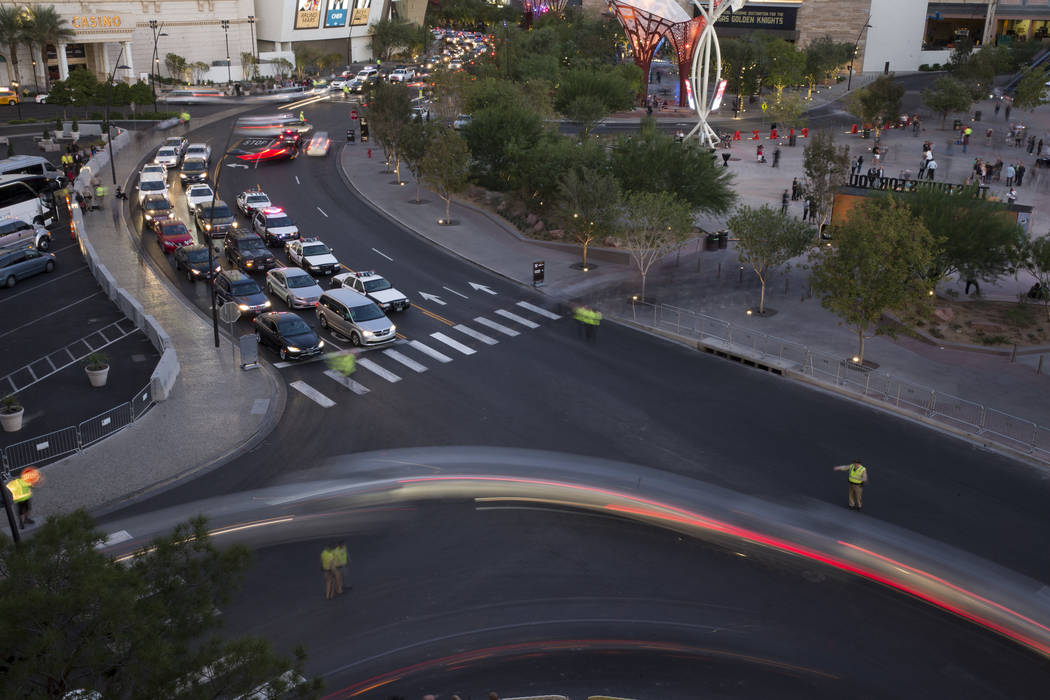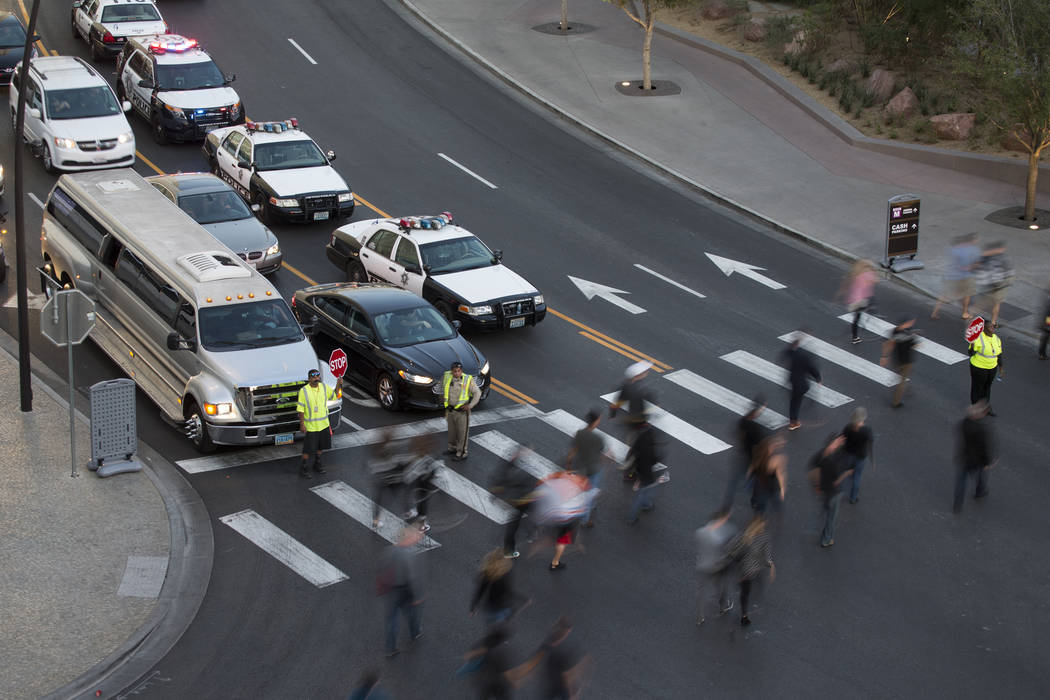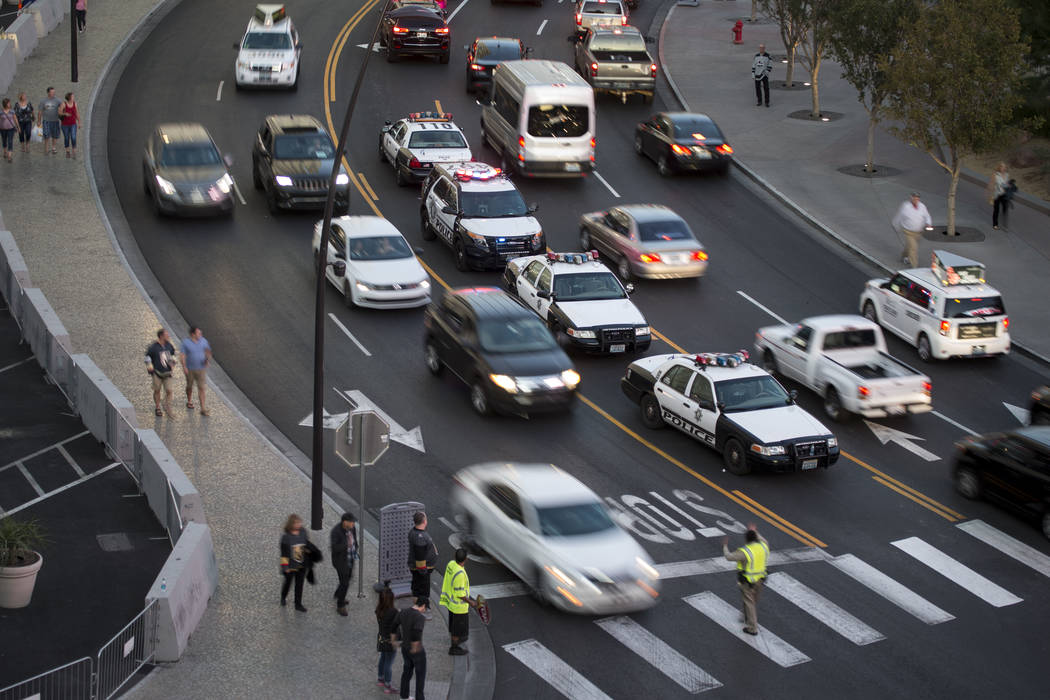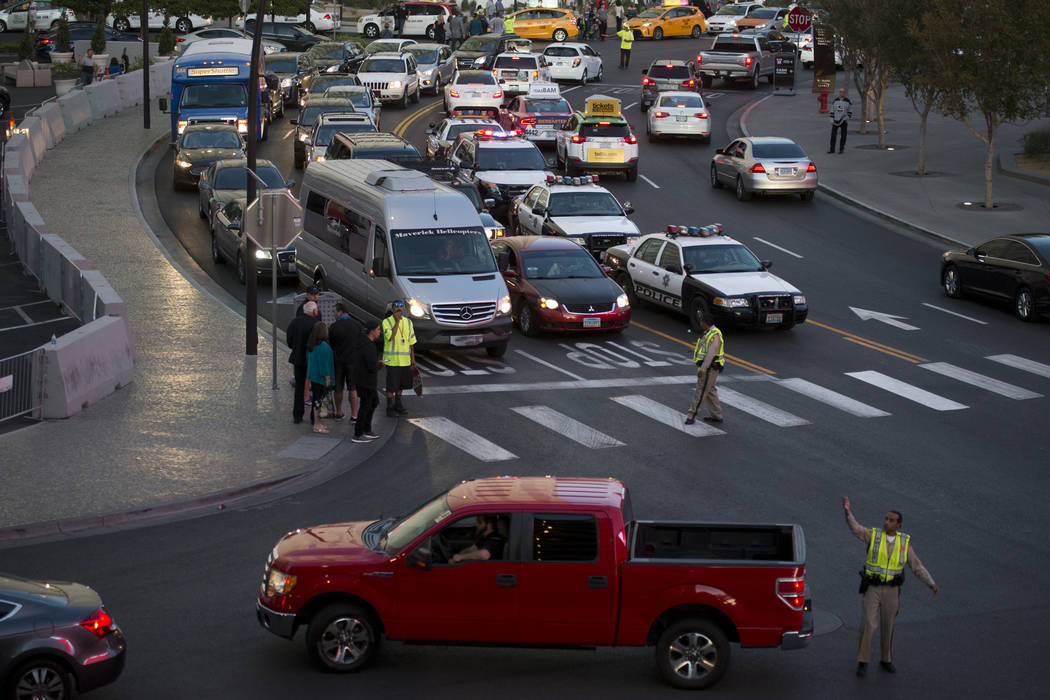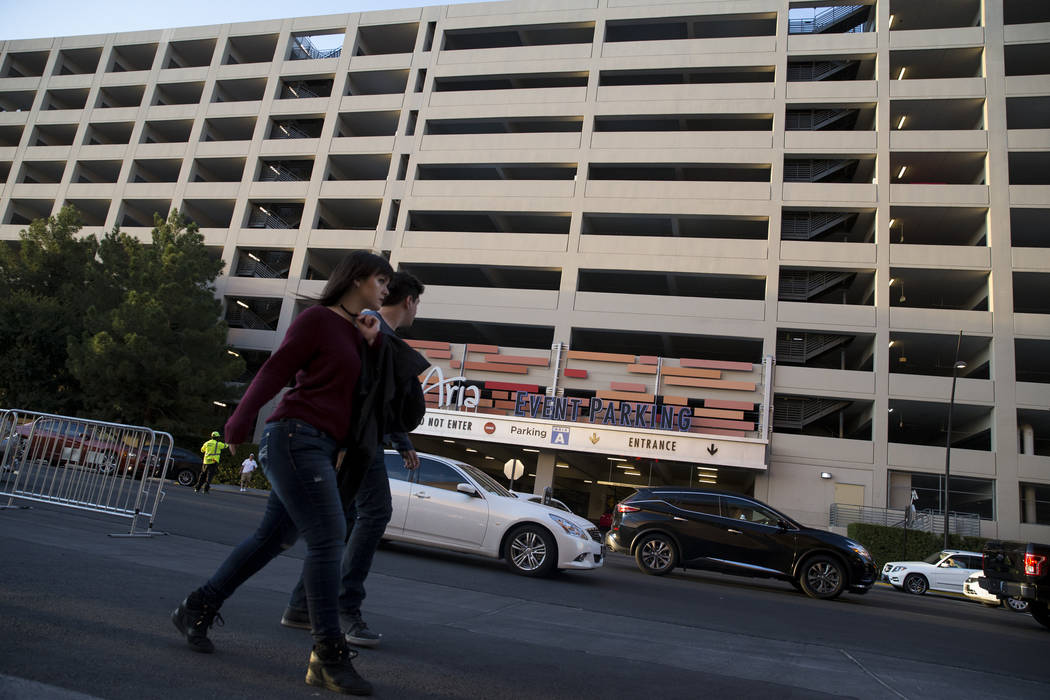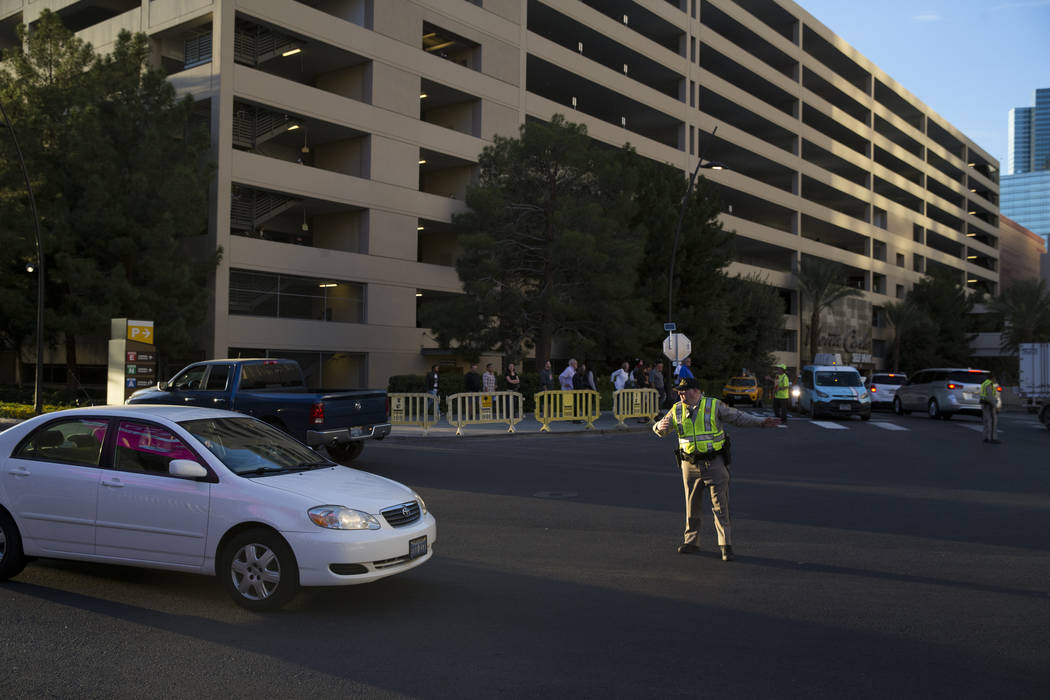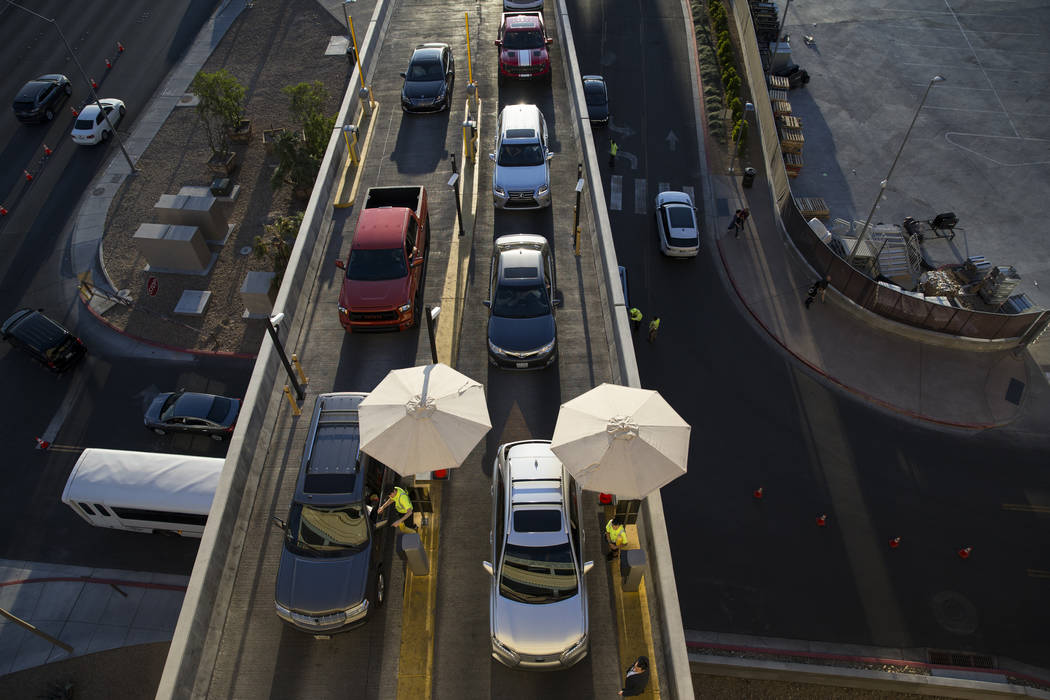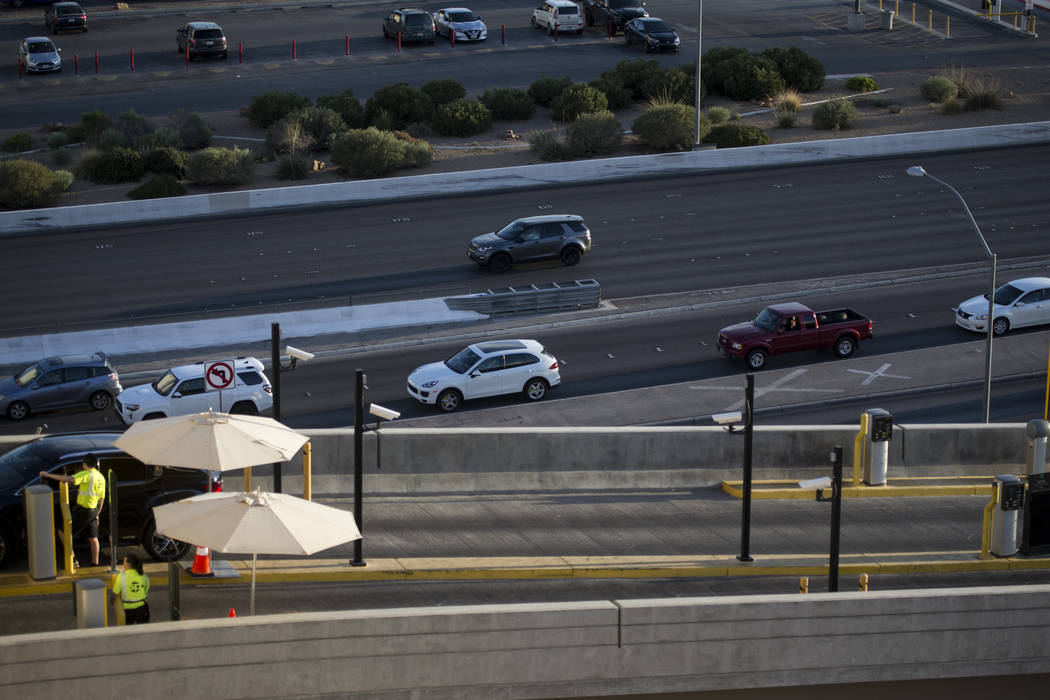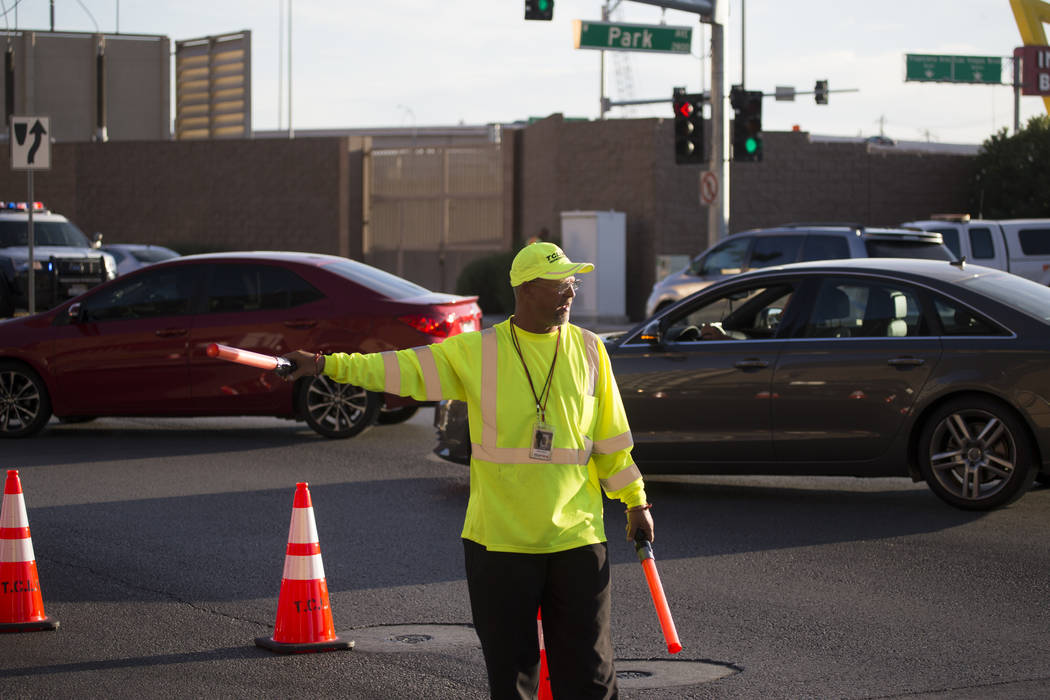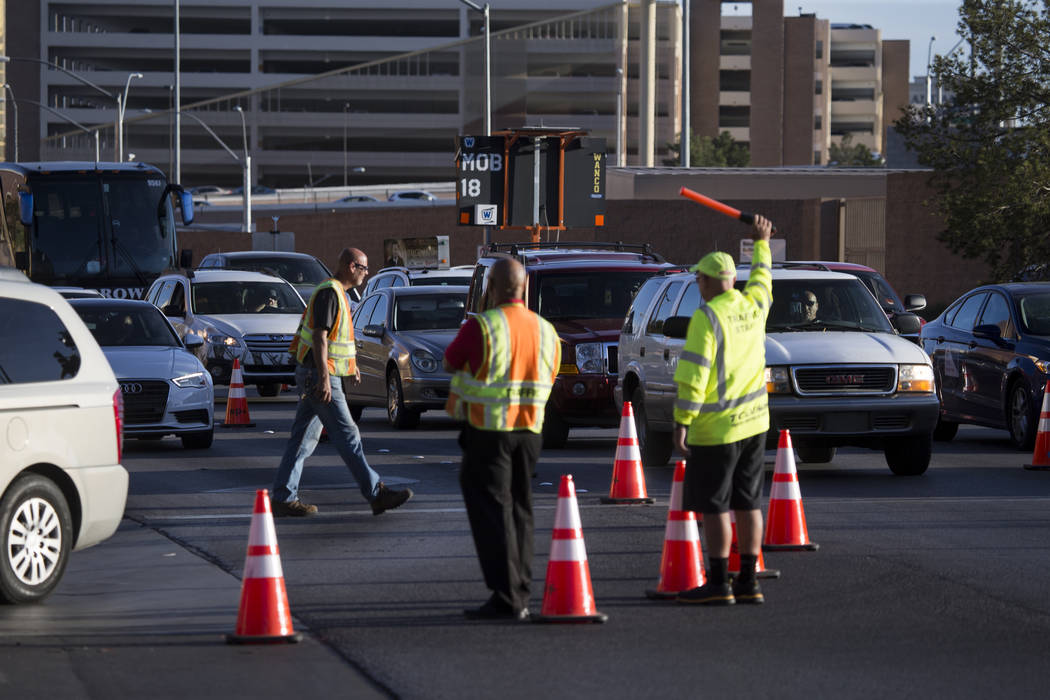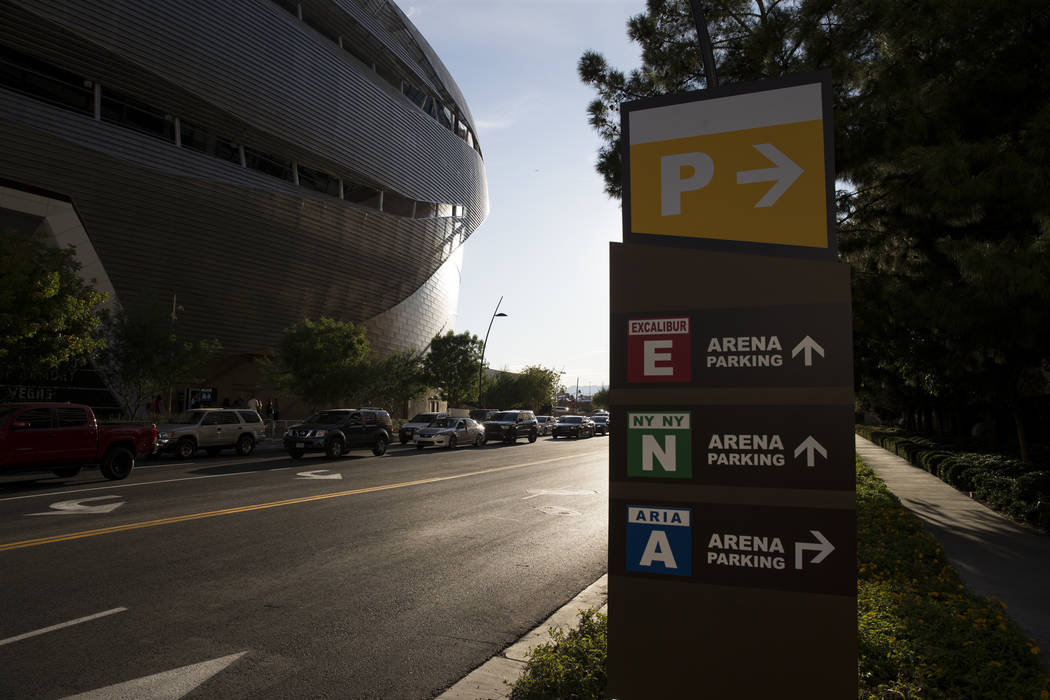 Getting out of T-Mobile Arena was as smooth as Zamboni-driven ice following the Golden Knights' inaugural home game Tuesday night.
Fans filtered out early when the game went into overtime, providing some relief for the roads after the final buzzer sounded with a 3-2 loss to the Los Angeles Kings.
No gridlock was spotted, but some backups were reported in the block surrounding the venue along Tropicana Avenue, Frank Sinatra Drive, Park Avenue and Las Vegas Boulevard.
"We're keeping things moving really well," said Brian Hoeft, the RTC's director of Freeway and Arterial System of Transportation, known as FAST.
Officials with the RTC and MGM Resorts International had anticipated local residents would drive to hockey games held at the 17,500-seat T-Mobile Arena. Conversely, concerts held at the arena largely attract tourists who walk from nearby hotels on the Strip.
About 5,000 vehicles primarily carrying local residents were projected to park in the garages and lots near the arena on Tuesday, Hoeft said. In comparison, he said roughly 500 vehicles drove to the venue for a recent George Strait concert, which was considered to be a large turnout by locals.
To keep cars moving after the game, certain intersections were given extra-long green lights along Frank Sinatra, Tropicana and Russell Road. The traffic trick, known as "flushing," allowed long streams of motorists to quickly flow out of the parking garages surrounding T-Mobile Arena.
On-ramps and traffic lanes along Interstate 15 also moved at a normal pace.
Before the game, a line of 50 cars backed up on eastbound Tropicana, waiting to turn left into the New York-New York parking garage. Significant traffic was also spotted along the right-turn lane for southbound Las Vegas Boulevard to westbound Tropicana.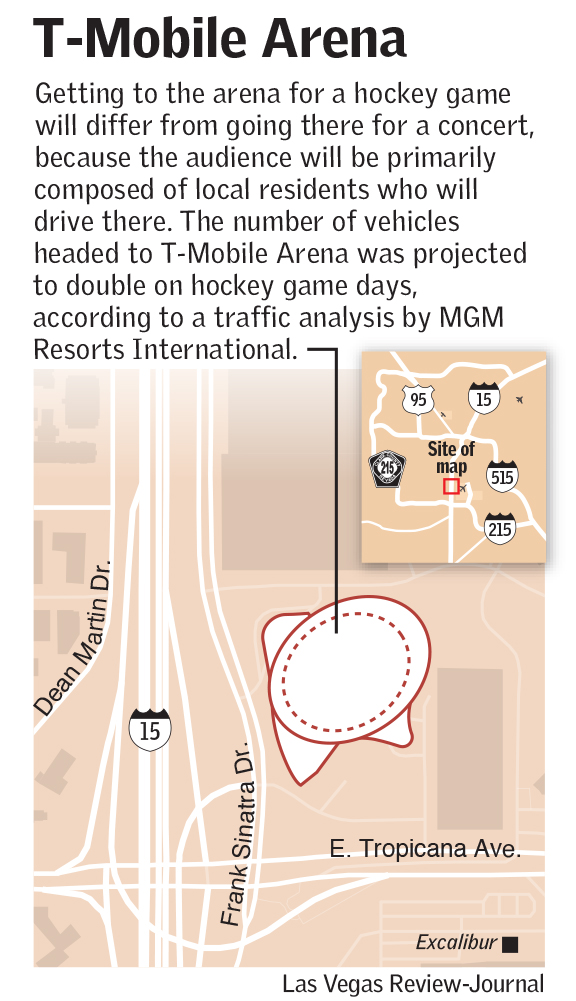 Las Vegas Metropolitan police officers directed traffic, while county and RTC officials changed signal patterns and kept a close eye on live footage beamed from cameras into the traffic nerve center, housed inside the Nevada Highway Patrol's office just off Sunset Road.
"I think we're happy with how the first Golden Knights commute to the arena went," Hoeft said. "There were a few backups but nothing unmanageable."
Representatives with the RTC and Golden Knights are expected on Wednesday to roll out routes and schedules for the new T-Mobile Express Route.
The bus will drop off passengers at the northwest corner of the Excalibur garage, adjacent to a designated ride-share stop for game days. From there, hockey fans will be able to walk along Frank Sinatra to access the arena. Service is expected to start Thursday, when the Golden Knights play a preseason game against the Colorado Avalanche.
Contact Art Marroquin at amarroquin@reviewjournal.com or 702-383-0336. Follow @AMarroquin_LV on Twitter.