Las Vegas mayor again calls on California to widen I-15
Updated January 6, 2023 - 11:33 am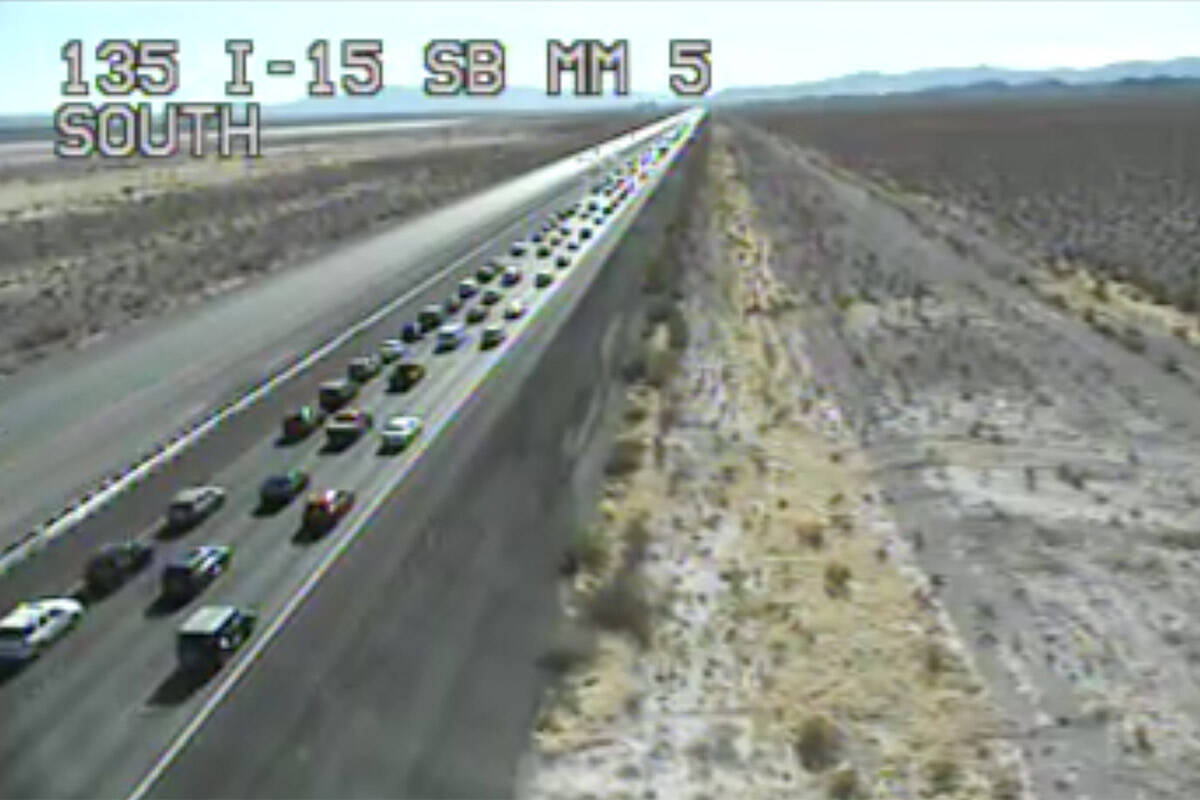 New year, same traffic backup on Interstate 15 at the Nevada-California state line.
Throughout the holidays there was routine traffic congestion on I-15 southbound by those traveling from Las Vegas to Southern California. That peaked Monday with traffic backing up 19 miles from the state line toward Las Vegas.
Las Vegas Mayor Carolyn Goodman started off the new year on Twitter, again calling for California and federal officials to widen I-15 from the Nevada-California state line to Barstow, California.
"Once again we had travelers spending hours and hours of their time trying to get home on Interstate 15. California must step up and complete widening of I-15 between state line and Barstow," Goodman tweeted. "The drive times remain intolerable."
Goodman has posted similar tweets several times following busy holiday weekends.
"After a decade of incessant pleas, it is clear California doesn't care," the mayor said in a text message Friday to the Las Vegas Review-Journal.
The backups continued despite a small portion of what was heralded as a potential fix of holiday traffic situations.
Announced in December 2021 by then-Gov. Steve Sisolak and California Gov. Gavin Newsom, the Golden State was slated to add a 5-mile auxiliary lane from the state line to near the agricultural checkpoint.
Thus far only a 1-mile restriping project has been carried out by Caltrans, while the Nevada Department of Transportation also restriped a 1-mile portion that bottlenecked the three-lane highway to two lanes just at the border.
When asked by the Las Vegas Review-Journal last month if it had a timeline for when the work might be completed, Caltrans said it did not.
Contact Mick Akers at makers@reviewjournal.com or 702-387-2920. Follow @mickakers on Twitter.