Las Vegas motorists appear to dodge Car-nado as construction consumes Spaghetti Bowl
October 27, 2016 - 12:16 pm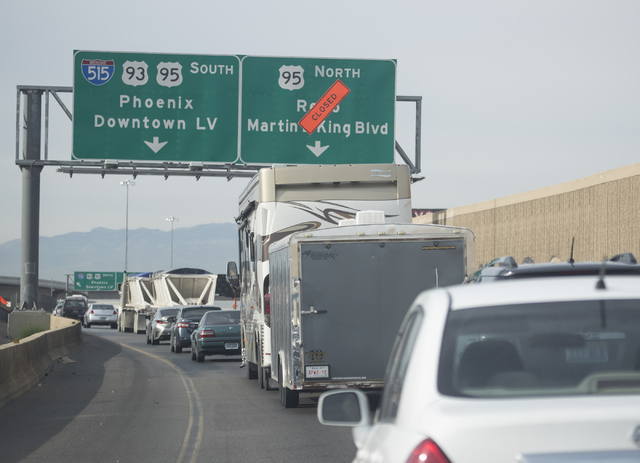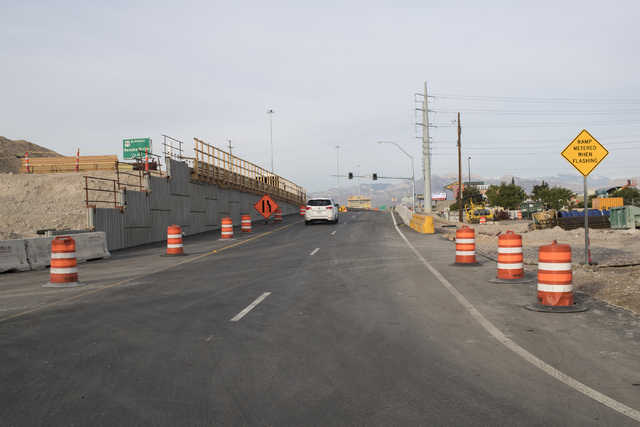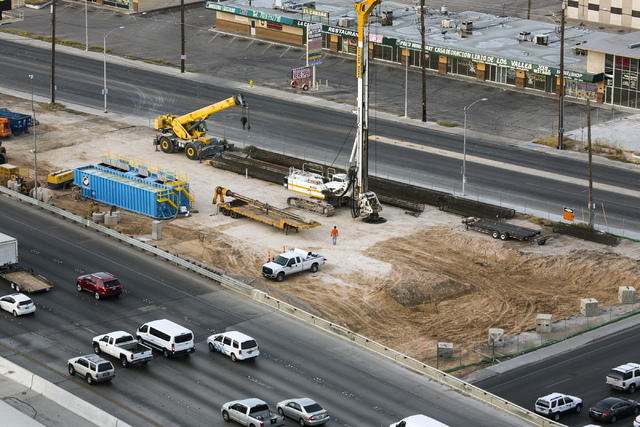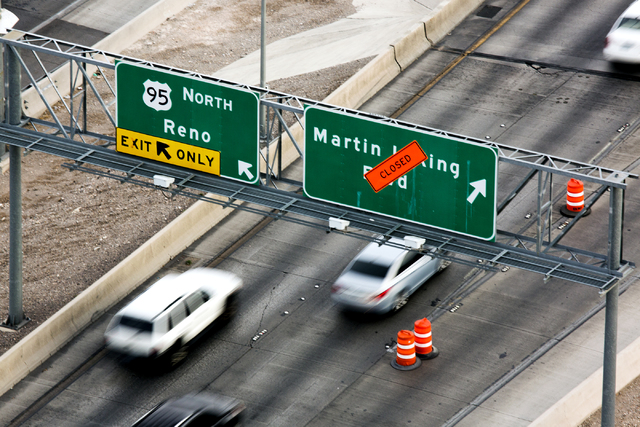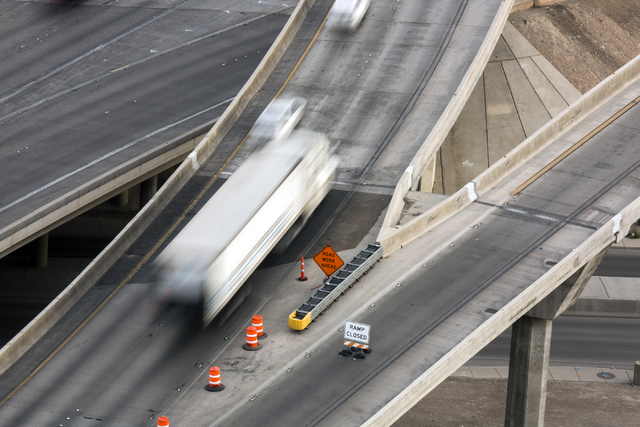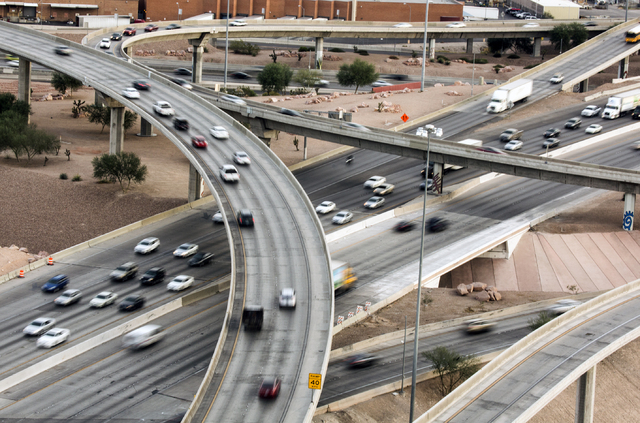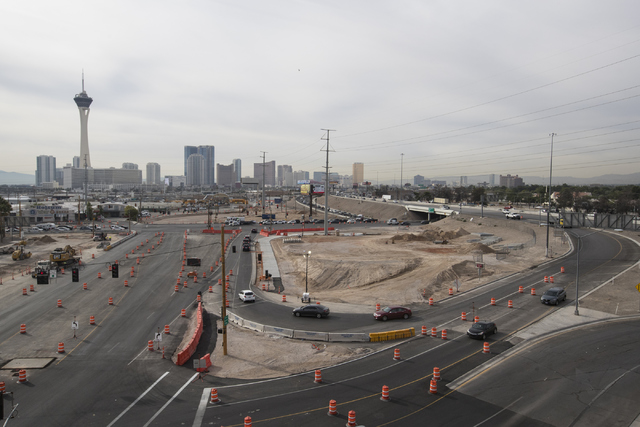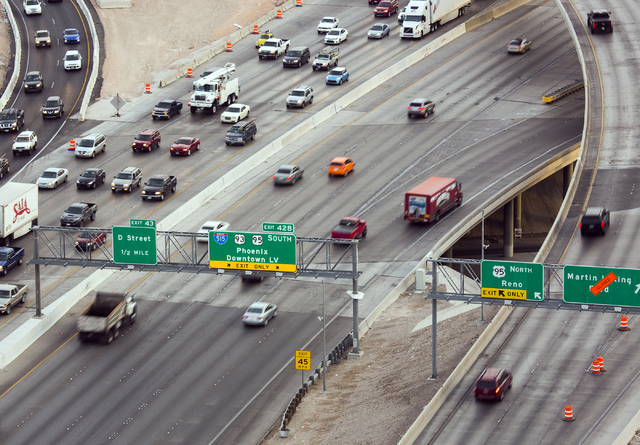 Las Vegas motorists appeared to heed warnings about the massive traffic closures known as Car-nado by steering clear of Nevada's busiest freeway intersection during the Thursday morning commute.
No major problems were reported and drivers managed to discover alternate routes and bypass the messy construction zone that will consume the Spaghetti Bowl through the end of February.
"The closures went smoothly with our contractor, executing the shutdowns effectively and timely," said Tony Illia, a spokesman for the Nevada Department of Transportation.
"Everything seemingly occurred as planned," Illia said. "The first couple of days of any closure are usually the most impactful as drivers adjust to their new routes."
Construction crews and machinery gradually started the downtown closures around 10 p.m. Wednesday by shutting down the Interstate 15 southbound and northbound ramps connecting to northbound U.S. Highway 95, along with the I-15 ramps to Martin Luther King Boulevard.
But wait, Car-nado has yet to run its course. Additional closures are planned during Halloween weekend.
Martin Luther King Boulevard will be closed between Bonanza Road and U.S. Highway 95 from 10 p.m. Friday until 5 a.m. Monday, Illia said.
Ramp meters at Las Vegas and Casino Center boulevards, headed to U.S. 95, were shut off Thursday during the morning and afternoon commutes as a way to prevent clogged surface streets, according to officials with the Regional Transportation Commission of Southern Nevada.
NDOT and RTC officials are keeping an eye on 70 traffic signals on eight major roadways that are most likely to be impacted by the closures: Lake Mead Boulevard, Martin Luther King Boulevard, Main Street, Bonanza Road, Charleston Boulevard, Sahara Avenue and Alta Drive/ Bonneville Avenue.
The RTC worked with Las Vegas city officials to add new signal controllers along Lake Mead and Martin Luther King boulevards, which are expected to take on some of the heaviest detour traffic.
Thirty-five cameras mounted on traffic signals will be focused on those streets, with live footage beamed to the RTC's traffic management center. From there, traffic engineers will continue to make real-time adjustments to signals, depending on the ebb and flow of traffic.
Those traffic engineers will continue to monitor the roads Friday during the Nevada Day holiday, RTC spokeswoman Angela Castro said.
Construction started in April on the $1 billion widening of the Spaghetti Bowl interchange, known as Project Neon. About 300,000 vehicles travel daily on the interchange connecting I-15 and U.S. 95, with traffic expected to double by 2035.
The ongoing closures are needed so that crews can demolish a two-lane bridge over Martin Luther King Boulevard that connects northbound I-15 to northbound U.S. Highway 95. The bridge will be rebuilt just north of its current location, making room for a flyover ramp that will be designated for high-occupancy vehicles.
Contact Art Marroquin at amarroquin@reviewjournal.com or 702-383-0336. Find @AMarroquin_LV on Twitter.