Memorial Day traffic clogs I-15 south of Las Vegas
Updated May 29, 2023 - 7:37 pm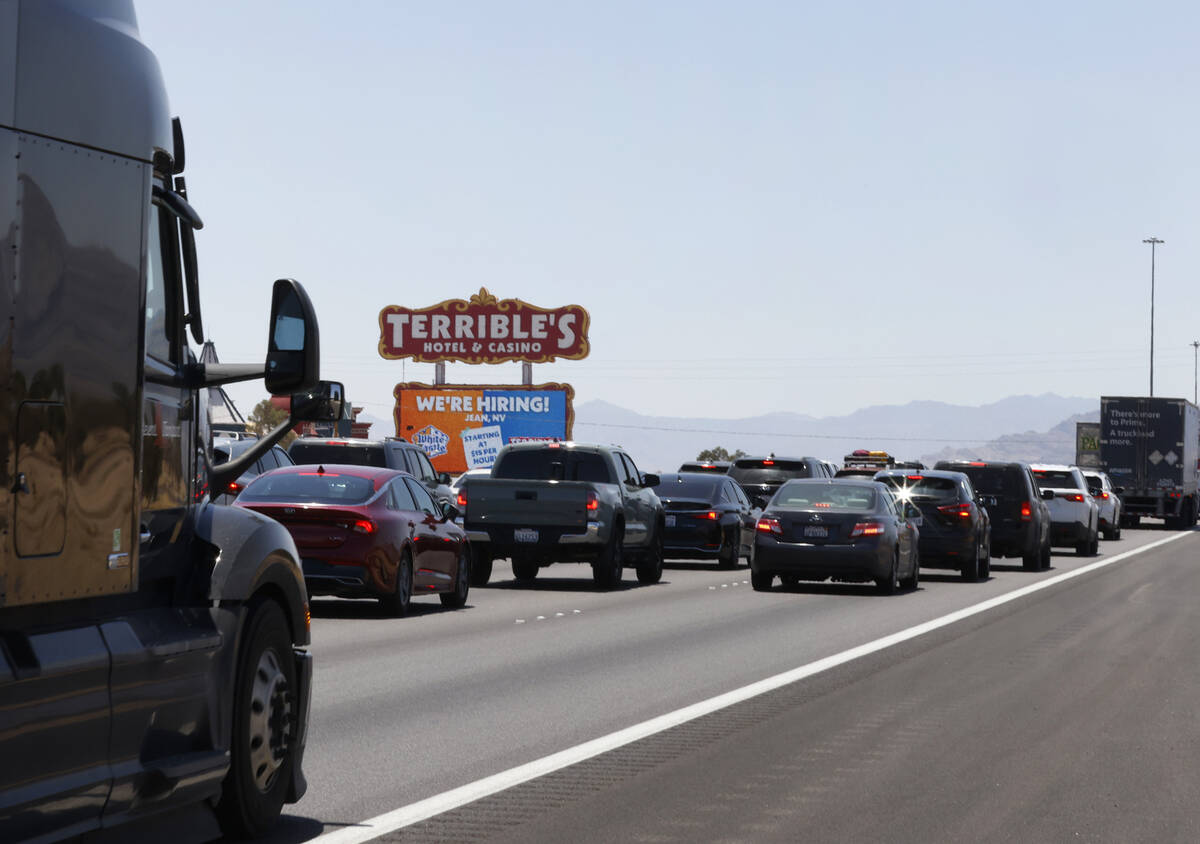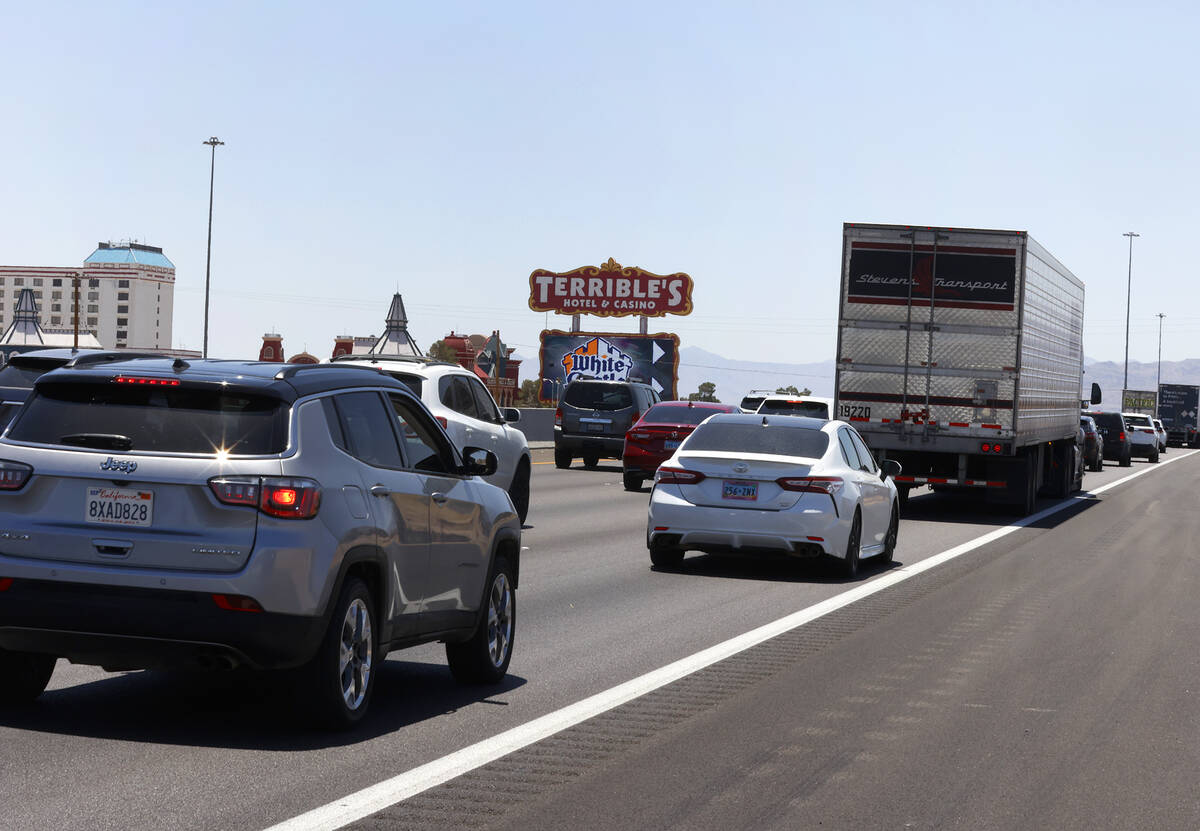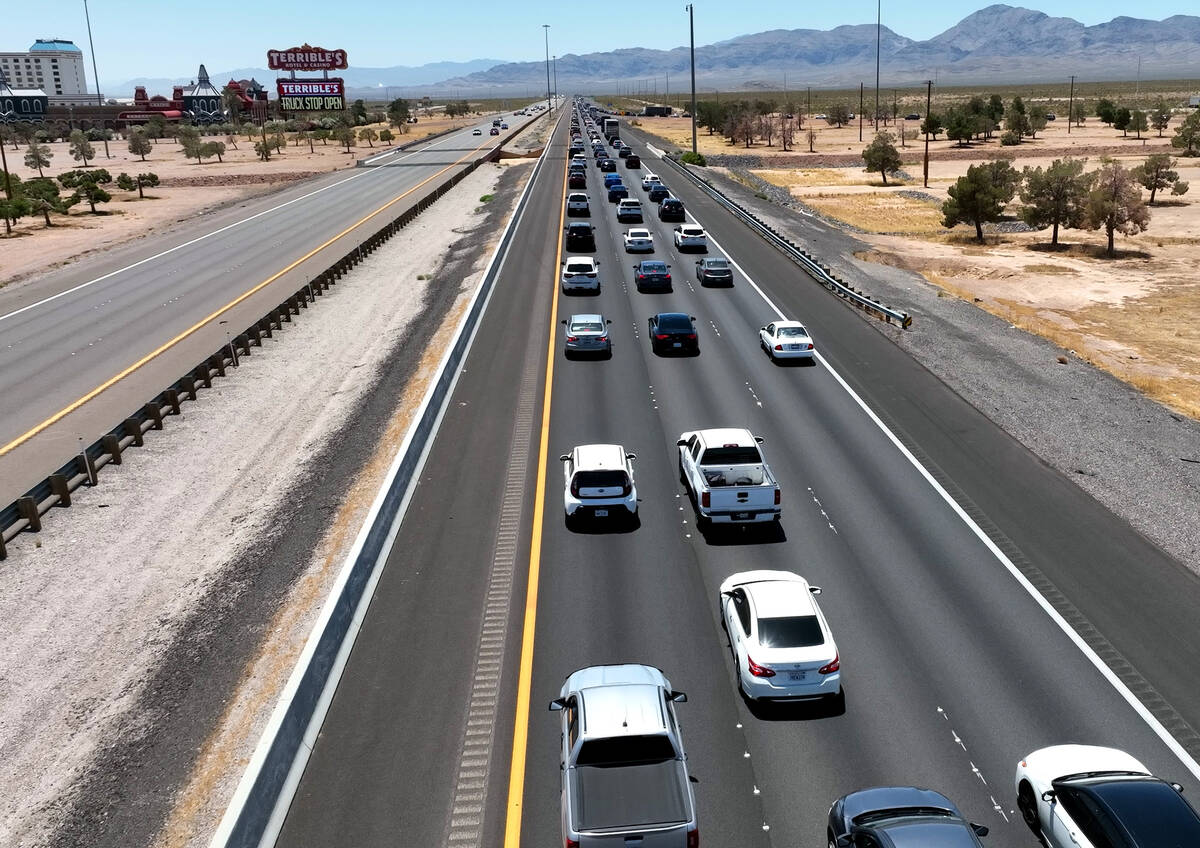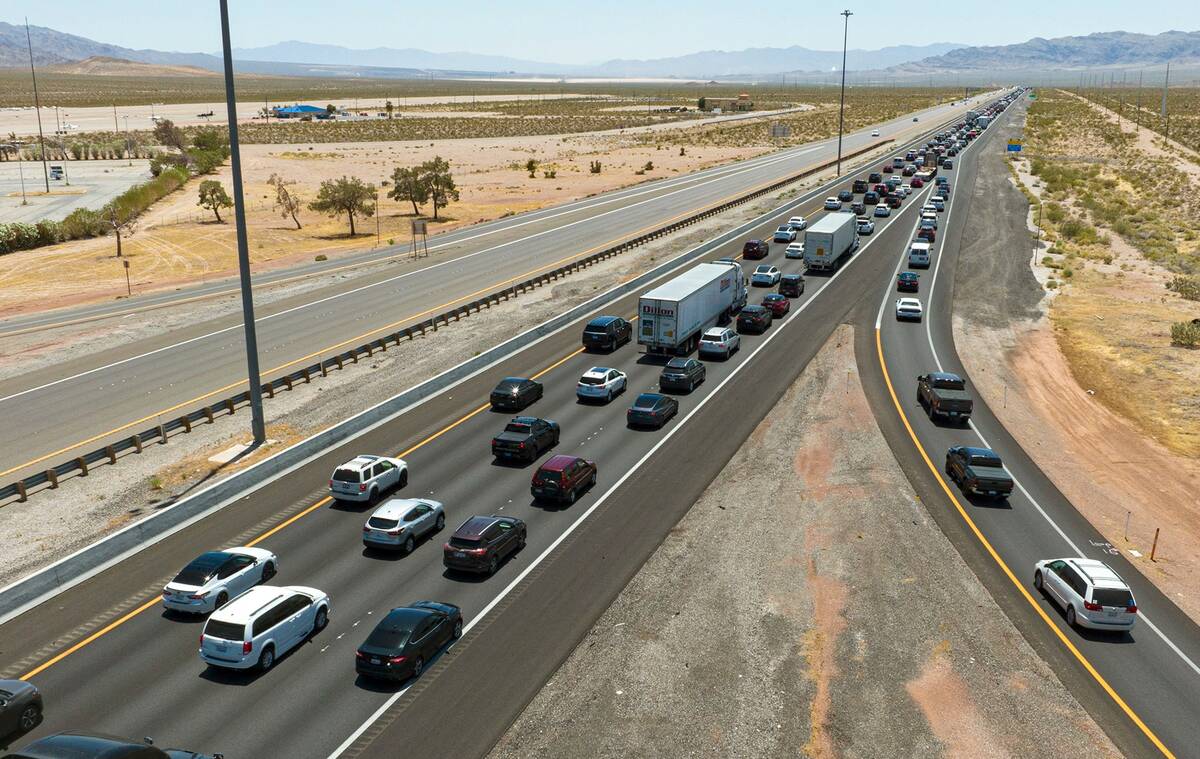 Not unexpectedly, Memorial Day traffic jammed southbound Interstate 15 from Las Vegas to Southern California.
A 12-mile backup leading into Primm on I-15 was reported Monday morning by the Regional Transpiration Commission. The slow traffic remained an issue into the early evening.
An average of 45,000 vehicles cross the border on an average day, but traffic can be 45 percent higher on major holiday weekends, such as Memorial Day, Thanksgiving, Christmas and New Year's, according to the California Department of Transportation.
At the airport
Flight departures from Harry Reid International Airport were delayed by an average of 15 minutes due to runway construction, according to the Federal Aviation Administration's National Airspace System Status.
The American Automobile Association said it expects nearly 3.4 million people to fly this Memorial Day, a projected increase of 11 percent from 2022, with the expectation that air travel over Memorial Day weekend will exceed pre-pandemic numbers.
Contact Marvin Clemons at mclemons@reviewjournal.com. Follow @Marv_in_Vegas on Twitter.
Review-Journal intern Christian Casale contributed to this report.