NDOT plans $33.8M widening to I-15 between Craig Road, Speedway
September 19, 2016 - 4:04 pm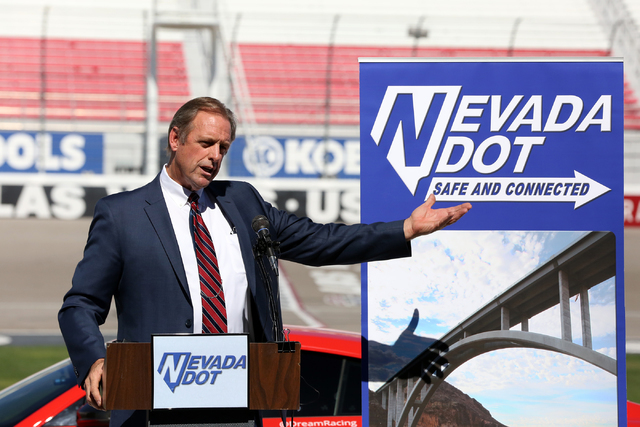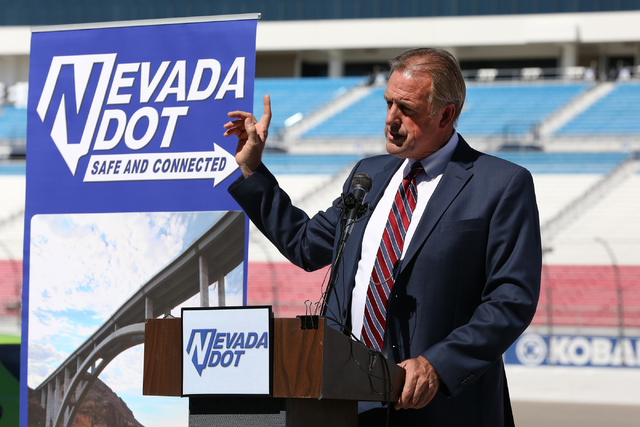 Racing fans and ravers will have a little more room to get to the Las Vegas Motor Speedway by early 2018.
Two lanes will be added in each direction of Interstate 15 between Craig Road and Speedway Boulevard in North Las Vegas, aimed at alleviating massive traffic jams caused during NASCAR race days and the Electric Daisy Carnival, the Nevada Department of Transportation announced Monday.
Construction is expected to start in October on the $33.8 million widening project, which also calls for brighter lights, new signs, landscaping improvements and seismic upgrades to four overpass bridges along the five-mile stretch of freeway.
"This project will make happy hundreds of thousands, if not millions, of race fans and also hundreds of thousands, if not millions, of attendees of the Electric Daisy Carnival," said Chris Powell, president and general manager of the Las Vegas Motor Speedway.
"Our hope is that with this project, those backups will no longer exist and that will make a lot of people happy," Powell said. "And they'll not only be happy to come to Las Vegas Motor Speedway, but they'll be even happier to come to Southern Nevada."
During major events, the journey from the Strip to the Speedway tends to get particularly nasty due to a bottleneck at Craig Road, where northbound Interstate 15 narrows from three lanes to two lanes.
Two lanes of traffic will remain open in each direction during constriction, NDOT officials said.
The project will overlap with the 2017 NASCAR weekend scheduled for March 10-12 at the Speedway, along with the next Electric Daisy Carnival in June. However, construction is expected to wrap up before 2018 edition of those popular events.
About 41,600 vehicles travel daily along I-15 between Craig and Speedway, a number expected to increase by roughly 71 percent by 2033, NDOT officials said.
Along with an influx of tourists, much of that increase in traffic is expected to come from people headed to work at the Apex Industrial Complex, just north of the Speedway.
"The projects that are part of this expansion is just something that will continue to not only spawn new jobs for any of our residents here in Clark County, but economic development, and that's what it's all about," Clark County Commissioner Lawrence Weekly said. "To see all of the growth in the outlying parts of Las Vegas, it's North Las Vegas' time."
North Las Vegas city officials are trying to attract businesses to join Hyperloop One and Faraday Future to the vast, vacant chunk of commercial property at Apex.
"We are racing to get this infrastructure and everything in place for the availability of what's happening at Apex," North Las Vegas Mayor John Lee said.
Elected officials speaking during the news conference were drowned out by cars practicing at the Speedway, along with planes taking off from nearby Nellis Air Force Base. They also had a chance to demonstrate the project's "race toward progress" by joining professional drivers for a couple high-speed laps around the track.
"It was great," Lee said after the wild ride.
Contact Art Marroquin at amarroquin@reviewjournal.com or 702-383-0336. Follow @AMarroquin_LV on Twitter.