'Shoulder riding' appears to ease heavy traffic on I-15 at Primm
Updated September 4, 2023 - 8:03 pm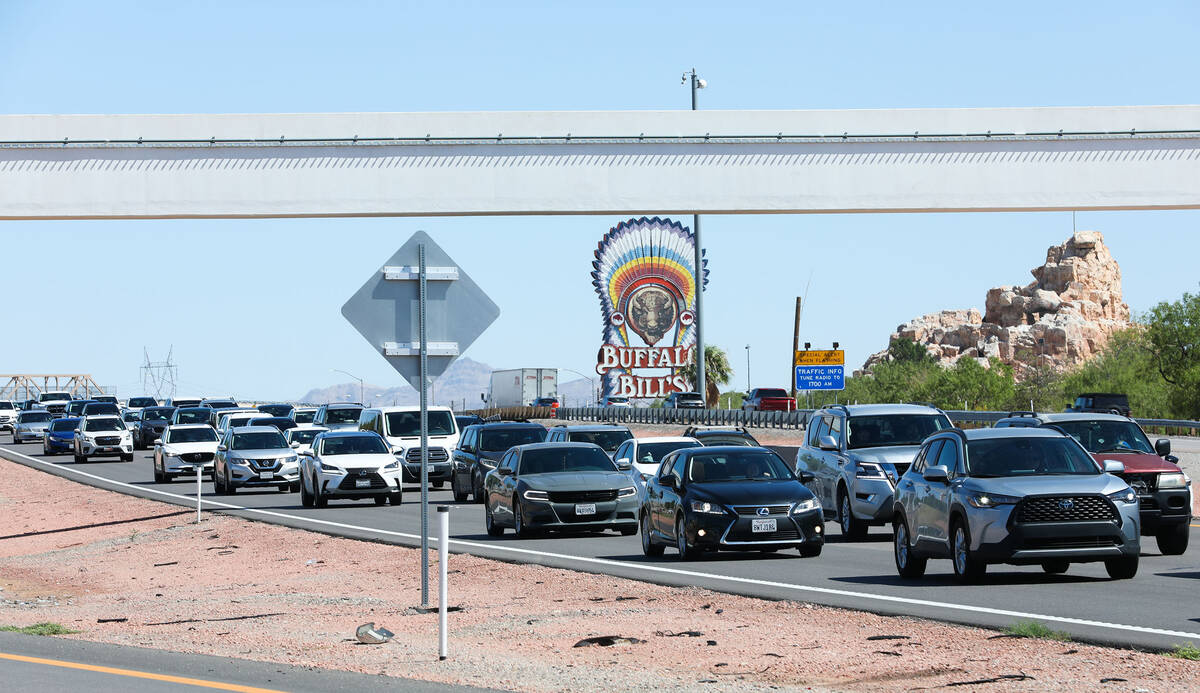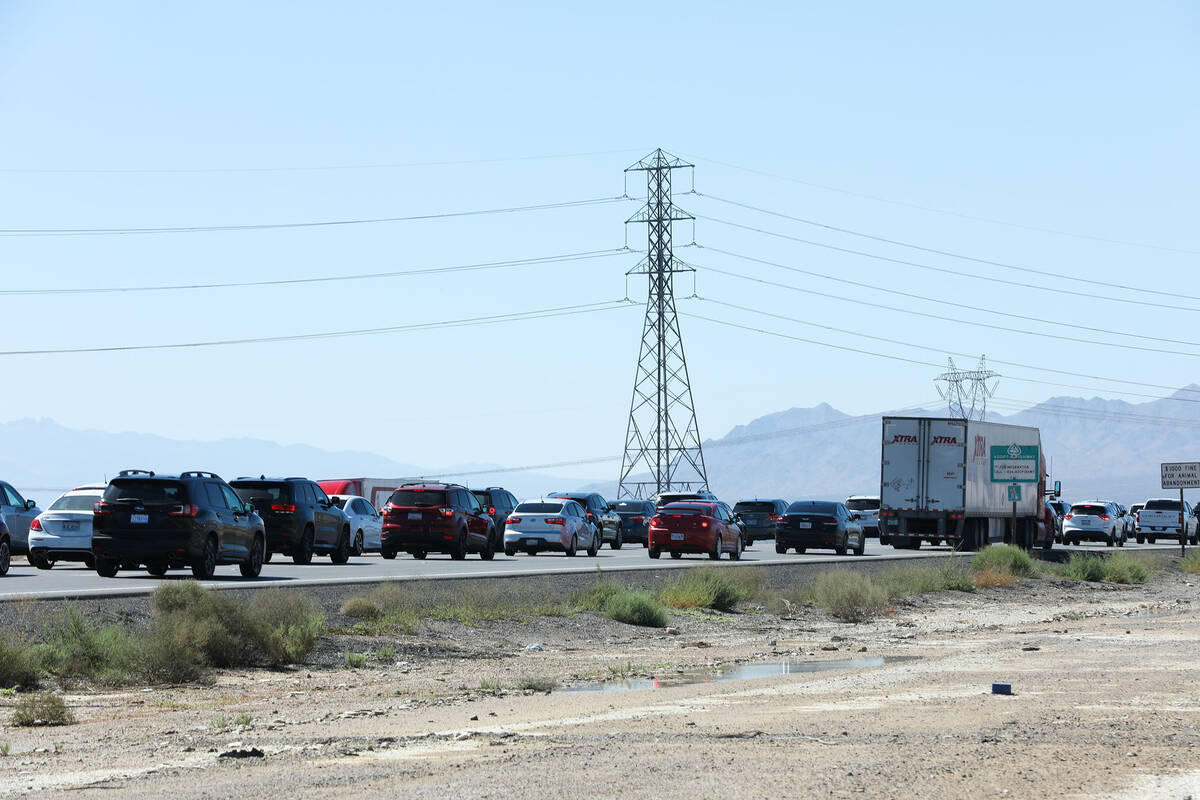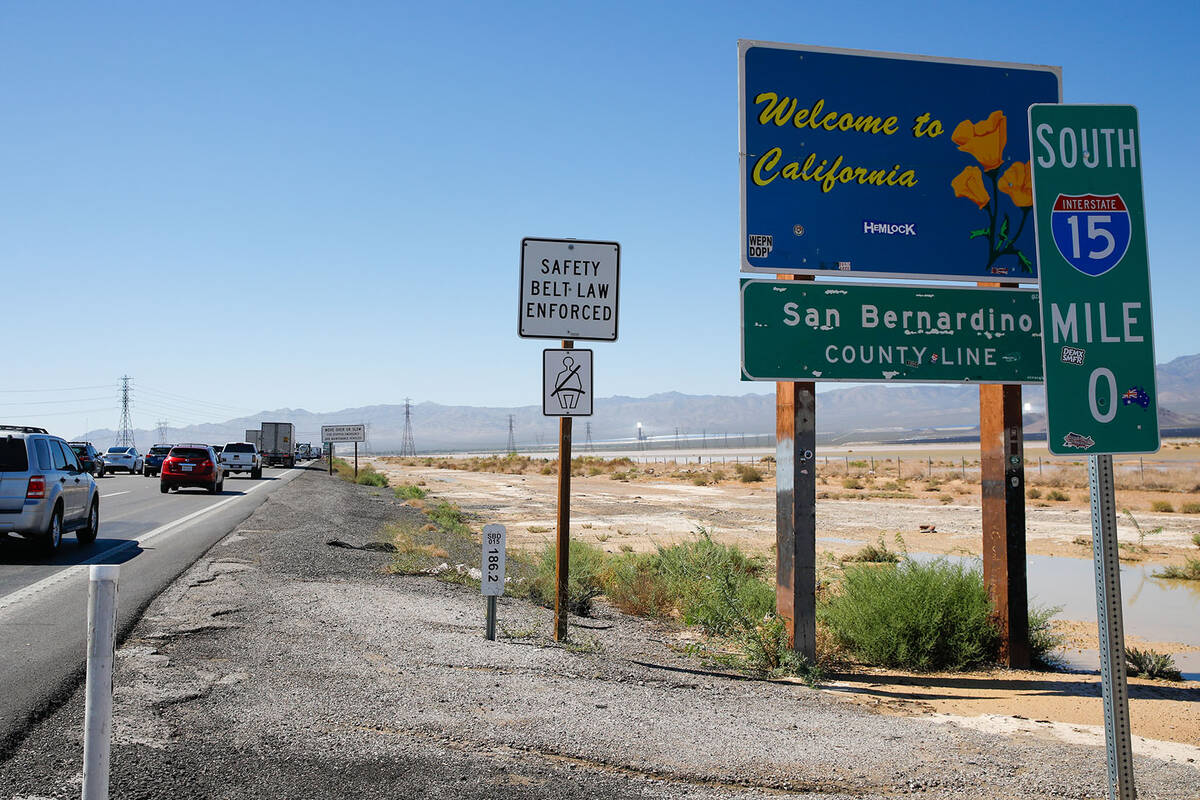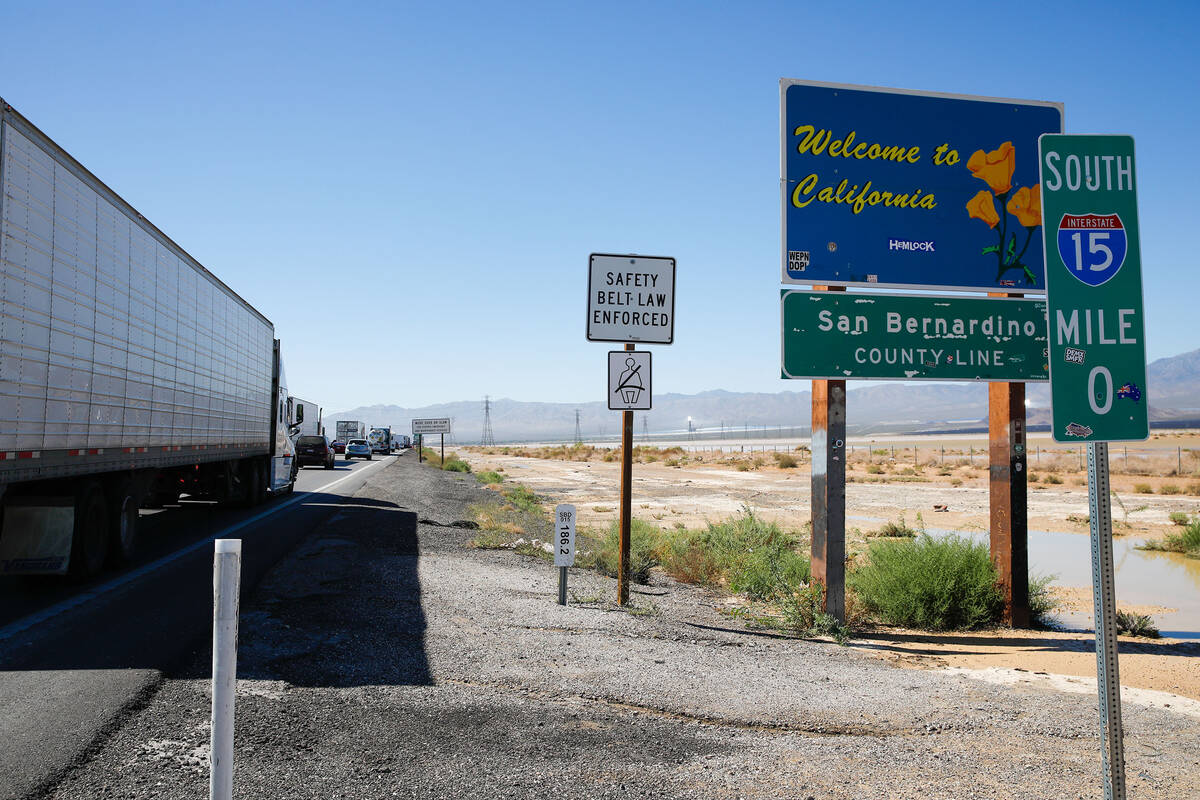 "Shoulder riding" entered its second day Monday for motorists heading home on Interstate 15 to Southern California after Labor Day weekend in Las Vegas.
There are signs the shoulder lane on the California side might be working, but heading south remained no speedy process on a holiday weekend.
Shortly after 2 p.m., real-time traffic maps showed red from the Primm area almost nearly back 8 miles toward Jean and moving about 25 mph. On the California side of I-15, a crash near Nipton Road had reduced traffic to one lane, slowing traffic for about 15 miles. Near the crash, traffic was moving about 9 mph.
By 3:40 p.m., southbound traffic was speeding at 70 mph or faster into Primm before slowing for about 10 miles on the California side of the freeway, at some points moving at 9 mph.
All traffic was moving at 70 mph or faster as of 7:30 p.m.
The California Department of Transportation has added a lane on the shoulder to be used two days a week, Sunday and Monday, in an effort to ease traffic that often backs up for a dozen miles or more from Primm as lanes go from three in Nevada to two in California.
ATTN I-15 CA and NV border commuters. The I-15 Part-Time Lane will open this Sunday, Aug 27 for use. The lane will be available to use every Sunday and Monday from 10 a.m. to 8 p.m. each day. #Caltrans8 @nevadadot pic.twitter.com/1cyhMoyHwQ

— Caltrans District 8 (@Caltrans8) August 25, 2023
The "part-time" lane on the right shoulder for southbound I-15 traffic was open Sunday and will be today. Motorists can use it between 10 a.m. and 8 p.m., according to Caltrans.
Shortly before noon Labor Day, southbound traffic was only moving slow for about a mile into Primm. Traffic congestion was heavy, however, as witnessed by a Las Vegas Review-Journal photographer, who estimated traffic was moving abour 10 mph.
Las Vegas officials, including Mayor Carolyn Goodman, have often called on California and federal officials to widen I-15 from the state line to Barstow to ease congestion, especially after busy holiday weekends.
In 2021, Nevada and California announced a plan to expand a five-mile stretch of the highway from the border to the Department of Food and Agriculture station. A one-mile transition lane opened in 2022 as part of that project.
Goodman said she hopes more is done to help alleviate the traffic congestion regularly seen following holiday weekends.
Las Vegas flood. I-15 situation.🤔 pic.twitter.com/PEPvd1IWRw

— 💎💎💎 (@MilaRoyaleReal) September 3, 2023
The southbound lanes of I-15 were closed for seven hours late Saturday as heavy rain flooded the freeway. Traffic was stopped in both directions for about two hours before the northbound lanes were reopened.
Contact Marvin Clemons at mclemons@reviewjournal.com. Follow @Marv_in_Vegas on X.