Transit expert praises potential of light rail in Las Vegas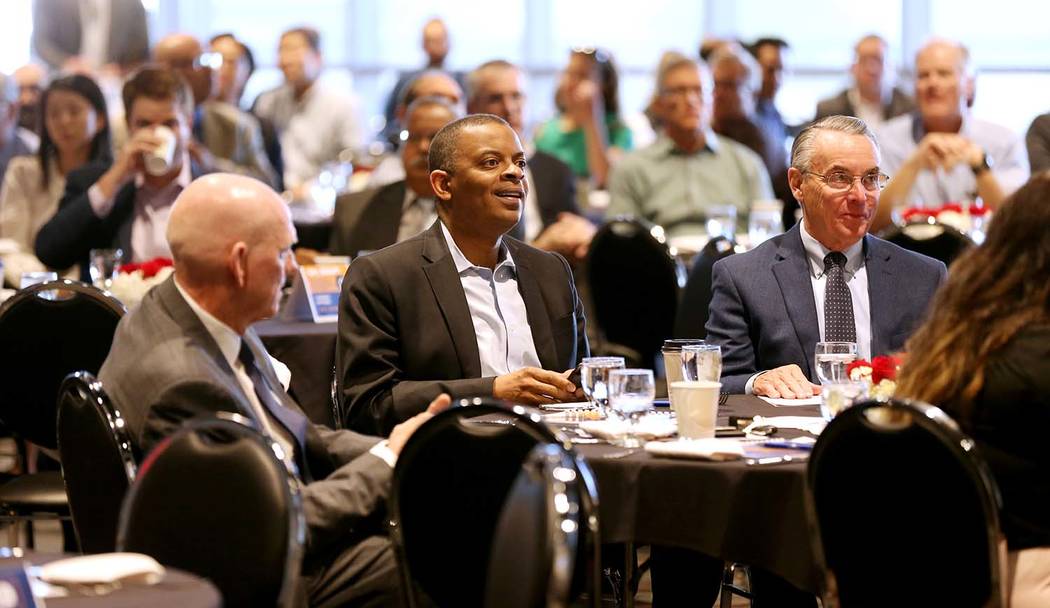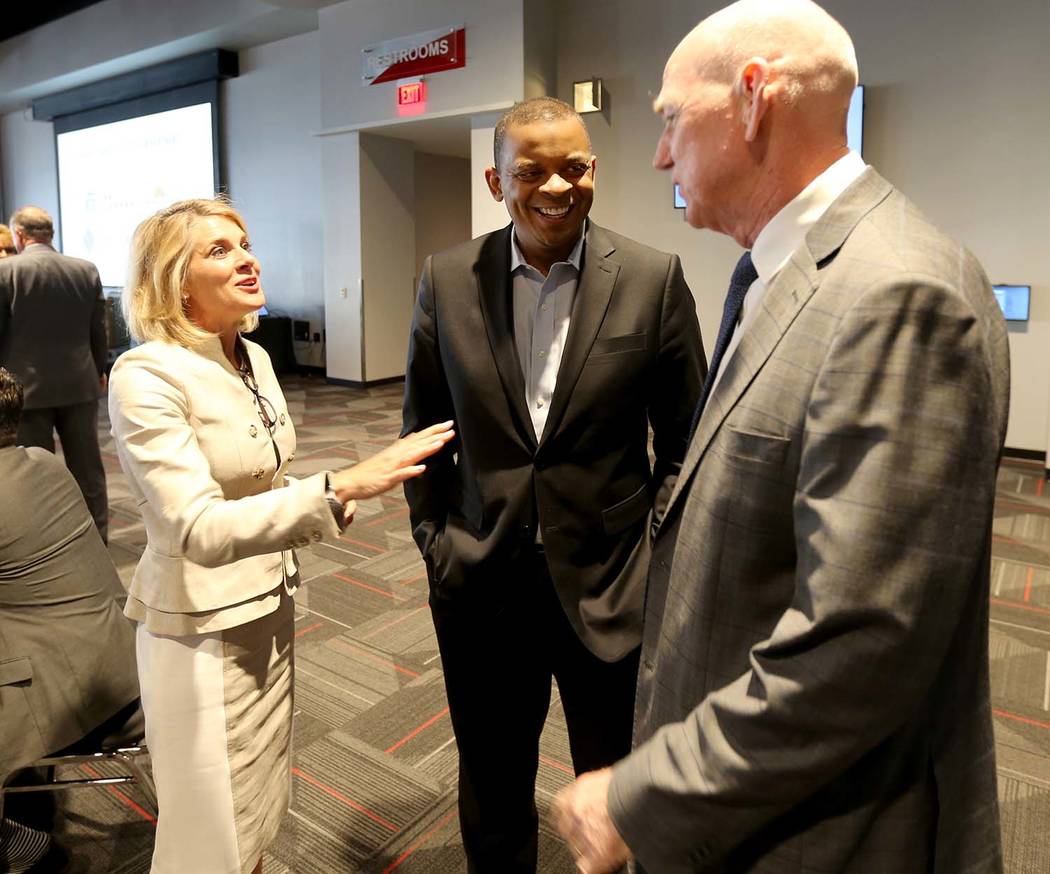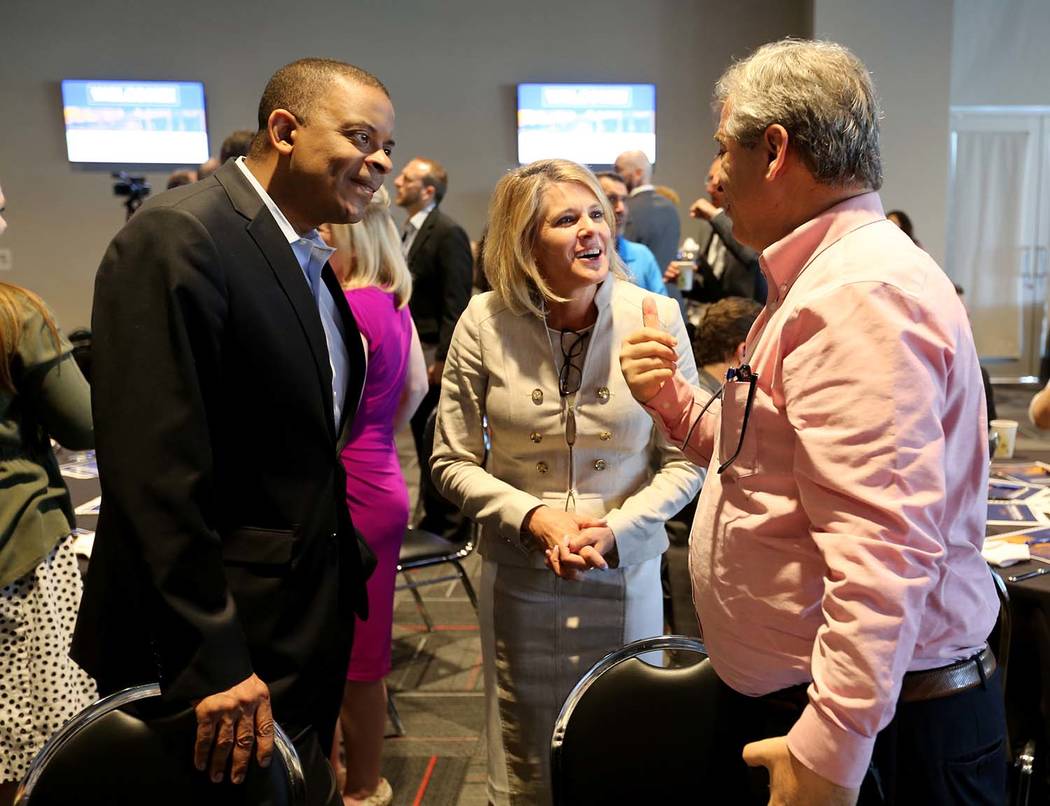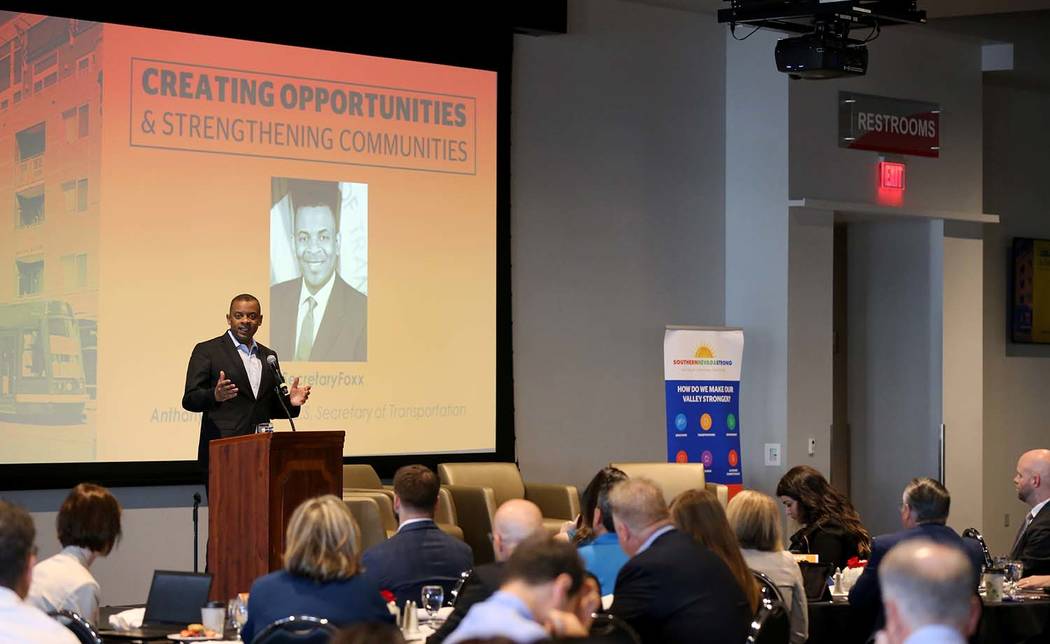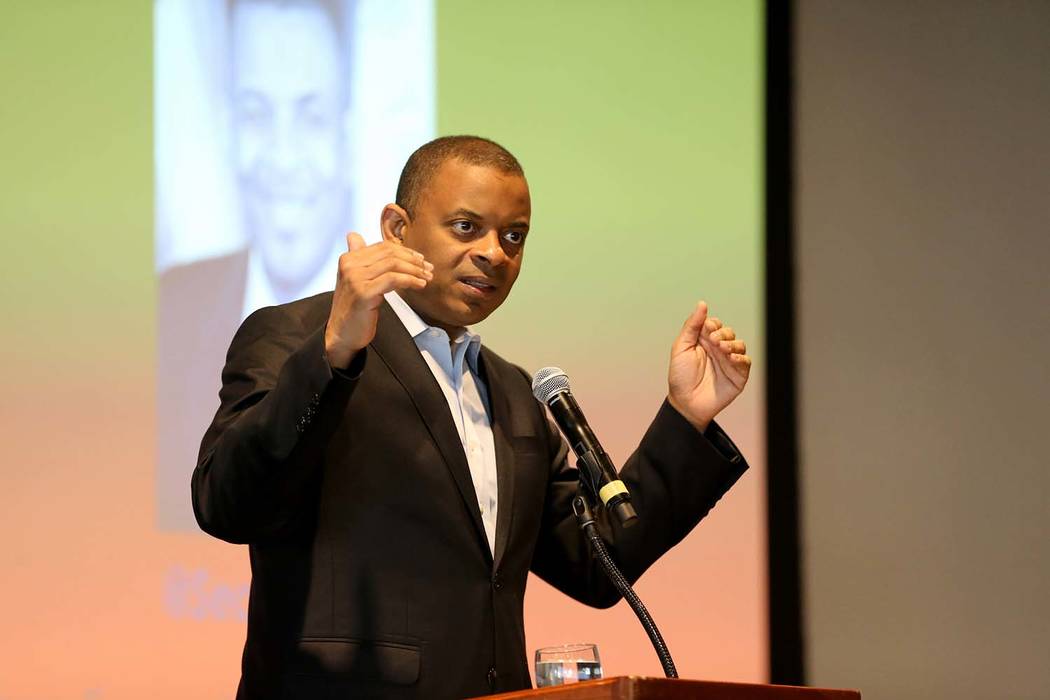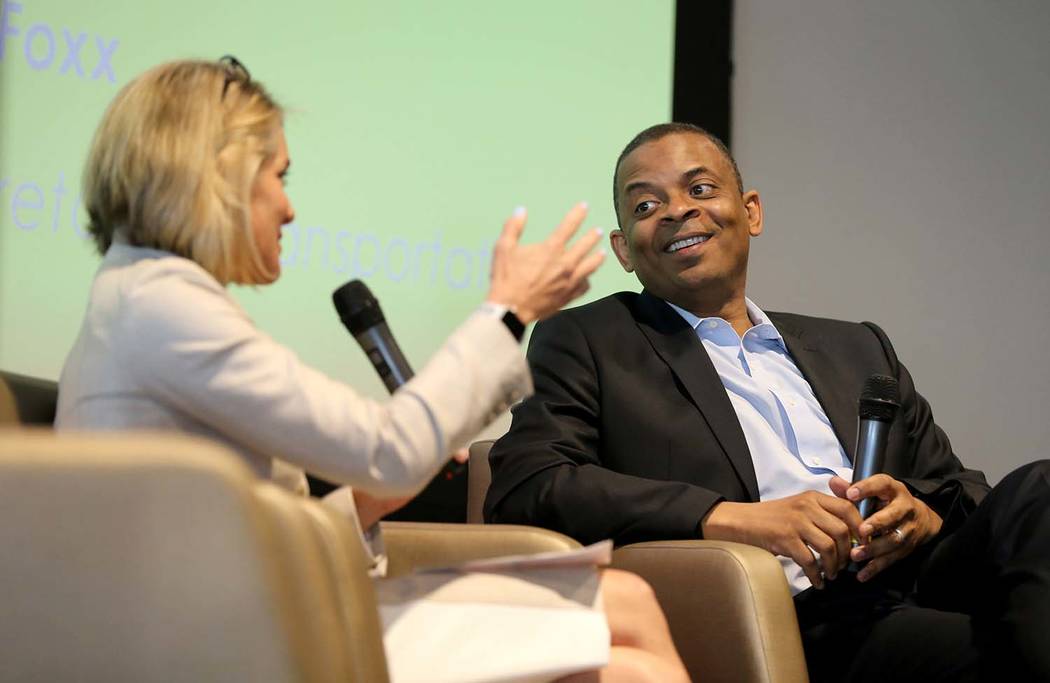 Former U.S. Transportation Secretary Anthony Foxx dispensed some advice on Wednesday to officials considering options for high-capacity transit along Maryland Parkway: Listen to the community.
"The tradition of transportation has been faulty because there is a tenet of decide, advocate and defend," Foxx told about 160 people at a transit symposium at the Thomas & Mack Center.
"And then, we're going to do a project and we already know what we're going to do," said Foxx, who was transportation secretary from 2013 to 2017 under President Barack Obama. "I can promise you that in this era of our country, in this part of the 21st century, that is a recipe for disaster."
Foxx's visit came as the Regional Transportation Commission will consider this summer whether build a $750 million light rail line that would run primarily along Maryland by 2025. Other options include a set of bus rapid transit lanes that could cost up to $335 million, or a $29 million improvement project for the east valley roadway, where more than 9,000 bus riders and 35,000 vehicles travel daily.
RTC officials said they are not advocating a particular project, but Foxx and other transit officials on Wednesday hailed the economic benefits of new housing and businesses that have materialized in other cities with light rail lines.
Similar success, Foxx said, could come with the proposed 8.7-mile light rail line that would start at McCarran International Airport and travel past UNLV, Sunrise Hospital and Medical Center and the Boulevard Mall along Maryland, then cut west on Carson Avenue through downtown Las Vegas.
From there, the route would head south on Casino Center Boulevard, near Golden Nugget, to the Bonneville Transit Center. It would then veer west past the county administrative center and Las Vegas Premium Outlets North and on to UNLV's School of Medicine.
"You can make it a place where families who are low-income can really walk out of their home and, in one ride, be at work or at school," Foxx said. "The permanence of rail in the ground tells the real estate community that traffic is going to be there forever."
The RTC is looking to model its funding plan after San Diego, Phoenix, Salt Lake City and other so-called "peer cities" that operate light rail systems through a mix of federal money, fares and sales taxes.
The RTC is barred from dipping into fuel taxes to pay for light rail projects. However, Gov. Brian Sandoval signed a bill last year that gives the RTC until the end of 2020 to ask Clark County voters if sales taxes should be increased to help pay for a new high-capacity transit system.
It remains to be seen whether that ends up being light rail, bus rapid transit or road improvements.
The RTC's board of directors is expected to make a decision as soon as August after the Federal Transit Administration releases environmental assessments that would allow construction to move ahead.
Contact Art Marroquin at amarroquin@reviewjournal.com or 702-383-0336. Find @AMarroquin_LV on Twitter.