Cold weather sticking around Las Vegas until the weekend
February 3, 2016 - 10:26 pm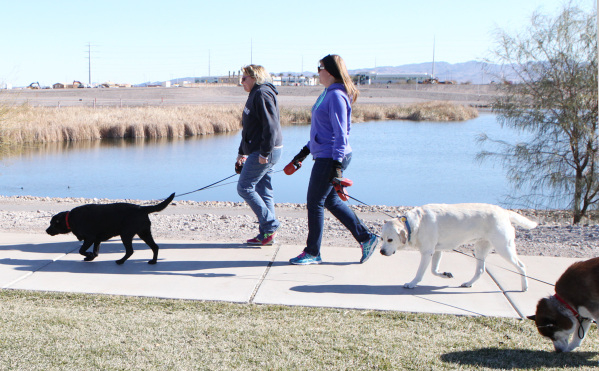 Warmer weather is coming to Las Vegas, but we won't see it until the weekend.
Overnight temperatures dipped into the 20s in some parts of the valley, National Weather Service meteorologist Justin Pullin saidWednesday. And they won't climb out of the 40s until Thursday.
The high temperature Wednesday was 48 degrees.
Increasing clouds in the afternoon will disappear Thursday, when sunny skies and rising temperatures are expected.
"It's pretty nice and getting nicer over the next few days," meteorologist Chad Shafer said.
The high on Thursday should be 54 degrees, and by Sunday temperatures are expected to peak at 65. Sunday night has potential winds, but things should be quiet until then, Shafer said.
There is no rain in the "foreseeable future," Pullin said.
Contact Kimberly De La Cruz at kdelacruz@reviewjournal.com or 702-383-0381. Find her on Twitter: @KimberlyinLV