Cooler temperatures coming to Las Vegas Valley
February 22, 2017 - 7:59 am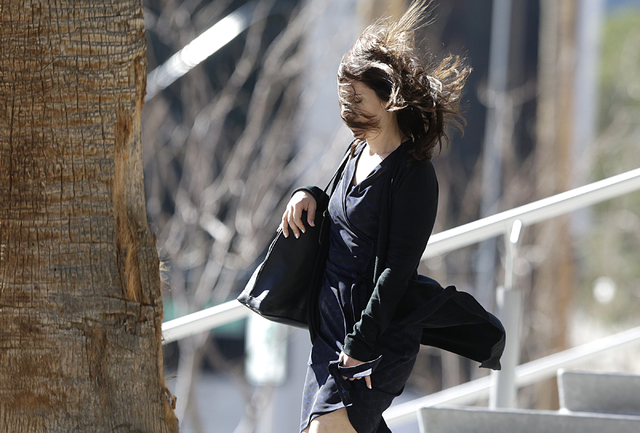 Noticeably cooler temperatures are expected in the Las Vegas Valley as another storm moves in this weekend, according to the National Weather Service.
Thursday's 56-degree high temperature sits "close to 10 degrees below normal," said meteorologist Caleb Steele. The overnight low will dip down to 38 degrees. Northwest winds between 10 and 15 mph are expected and will continue into Friday, according to the weather service.
"Winds stir up for the next couple days," meteorologist John Adair added.
Friday's high is forecast at 55 degrees and Saturday should be 61 degrees. A storm will move in Sunday bringing a 20 to 30 percent chance of rain with a high of 58 degrees. Monday also has a 30 percent chance of rain, said the weather service.
The spring mountains may also see some fresh powder above 5,000 to 6,000 feet in elevation with the coming storm system, Steele said.
Review-Journal reporter Rio Lacanlale contributed to this report. Contact Lawren Linehan at llinehan@reviewjournal.com or at 702-383-0381. Follow @lawrenlinehan on Twitter.