Excessive heat warning extended for Las Vegas Valley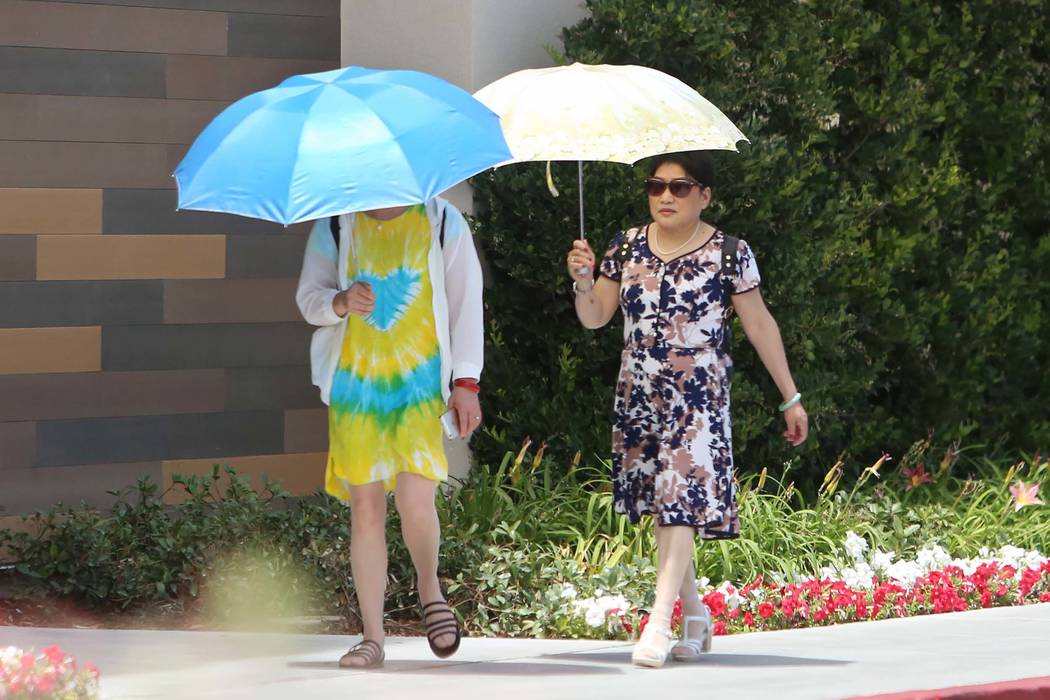 The Las Vegas Valley reached record high temperatures Tuesday and will not find relief until the middle of next week, the National Weather Service said.
Tuesday hit 117 degrees, tying with the all-time highest temperature recorded in the valley, the weather service said. Las Vegas has only reached 117 four times since weather records began in 1937.
Wednesday's high is expected to be just short of that record at 116 degrees, the weather service said.
"Hopefully we don't hit 117 again, but it'll be close," meteorologist Barry Pierce said.
Temperatures will remain high through next week but decrease slightly: 114 on Thursday, 112 on Friday and Saturday and 111 on Sunday and Monday.
The weather service has extended its excessive heat warning through Sunday evening.
HELP of Southern Nevada is assisting the city's homeless population as temperatures climb. The organization will partner with Whole Foods through Aug. 31 for a water drive. Bottled water can be donated or purchased in-store to be distributed to the homeless.
The organization also will assist low-income households through its weatherization program, which provides repairs to homes. Services include air conditioning and window repairs, testing of gas appliances and installation of solar screens, blowing installation and weather stripping.
Contact Rachel Hershkovitz at rhershkovitz@reviewjournal.com or 702-383-0381. Follow @rzhershkovitz on Twitter.