Las Vegas breaks records during hot, dry 2017
January 3, 2018 - 2:47 pm
Updated January 3, 2018 - 11:52 pm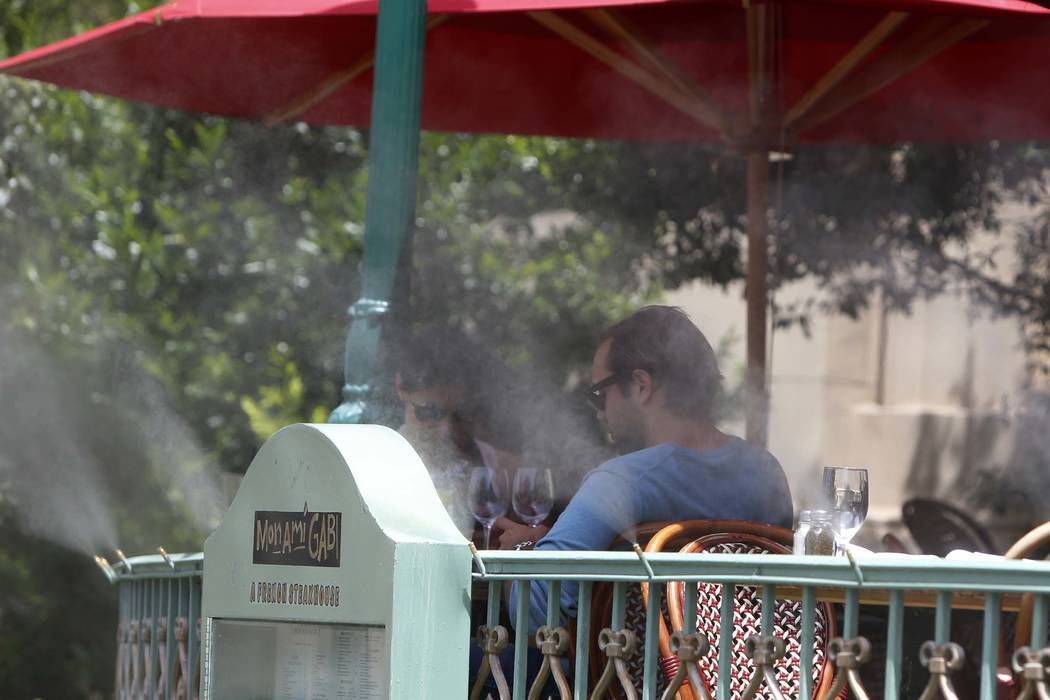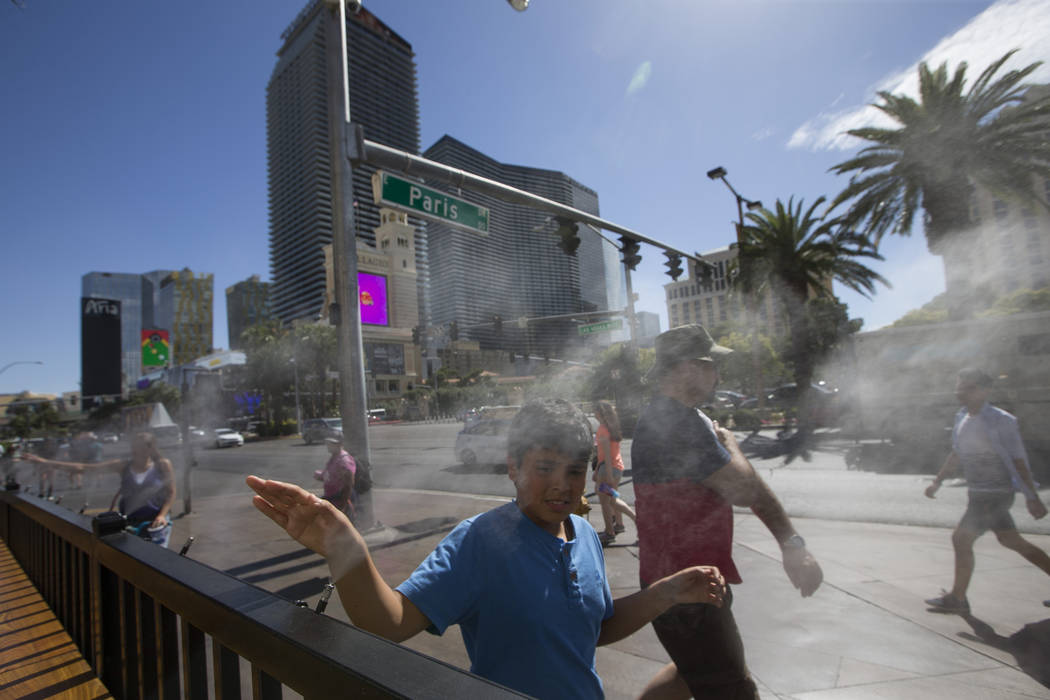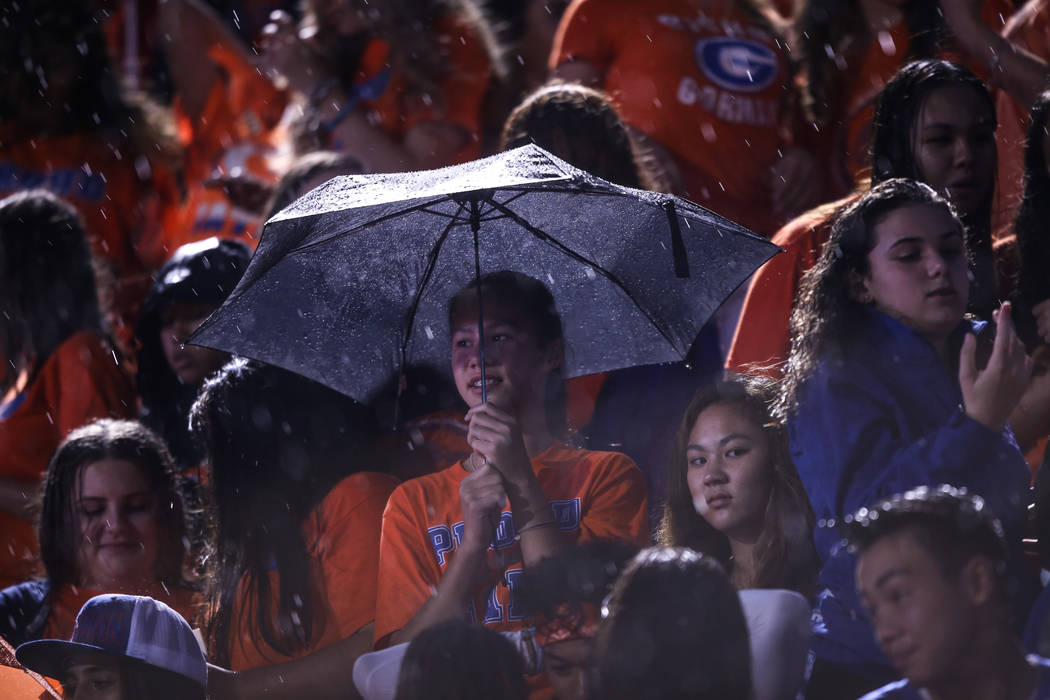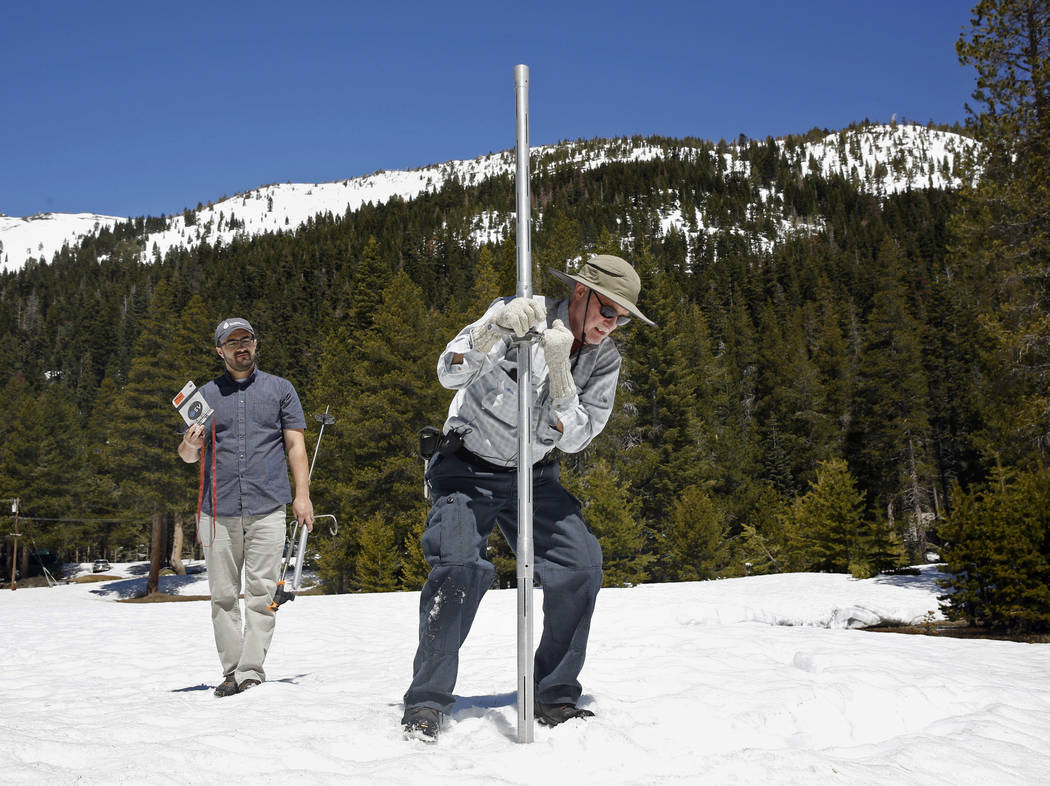 Last year was a busy one for the poor slob responsible for updating the record book for the National Weather Service in Las Vegas.
Extreme heat and dryness led to a host of new records in 2017, including an unprecedented rainless streak that started in September and isn't expected to end until Saturday at the earliest.
Among the highlights:
— 2017 ranked as the warmest year on record in Las Vegas, with an average temperature of 72.3 degrees.
— For the first time on record, the temperature at the valley's official weather station at McCarran International Airport never dropped below freezing all year.
— The high of 117 on June 20, the first day of summer, tied the mark for the hottest temperature ever recorded in Las Vegas.
— The valley suffered through its driest fall ever and finished the year on a record run of 109 straight days without precipitation.
That's what stood out to meteorologist Chelsea Kryston from the weather service in Las Vegas: the unseasonably dry winter and fall.
"For the past 112 days, there has been no rain — not even a trace — in Las Vegas," she said Wednesday.
Las Vegas also saw 22 new daily high temperature records in 2017, including that 117 on June 20. The city had been that hot only three other times — June 30, 2013, July 19, 2005, and July 24, 1942 — and never so early in summer.
Last year's record-warm average temperature of 72.3 bested the previous mark of 72 set in 2014.
Warming trend since 1999
The 10 warmest years on record for Las Vegas have all come since 1999 — and four of the five warmest have come since 2012 — but climate change is not entirely to blame, Kryston said. The growth of the city has also played a major role in driving up average temperatures, as the widening concrete-and-asphalt expanse traps more heat during the day and keeps nighttime temperatures unnaturally high.
The "urban heat-island effect" has resulted in a gradual increase in overnight lows in Las Vegas, Kryston said, but weather data from outside the city suggests global warming is playing a part as well. As proof she pointed to places such as Kingman, Arizona, and the California communities of Barstow, Bishop, Needles and Death Valley, where 2017 also ranked among the five warmest years on record.
Simply put, she said, "Things are getting warmer."
Las Vegas sweated through 86 days of triple-digit temperatures in 2017, 16 more than the annual average of 70 days at 100 degrees or more. (The most on record was 100 days in 1947; the least was 44 in 1965.)
Despite the long stretch without rain, 2017 ranked as the just 18th driest year on record in Las Vegas.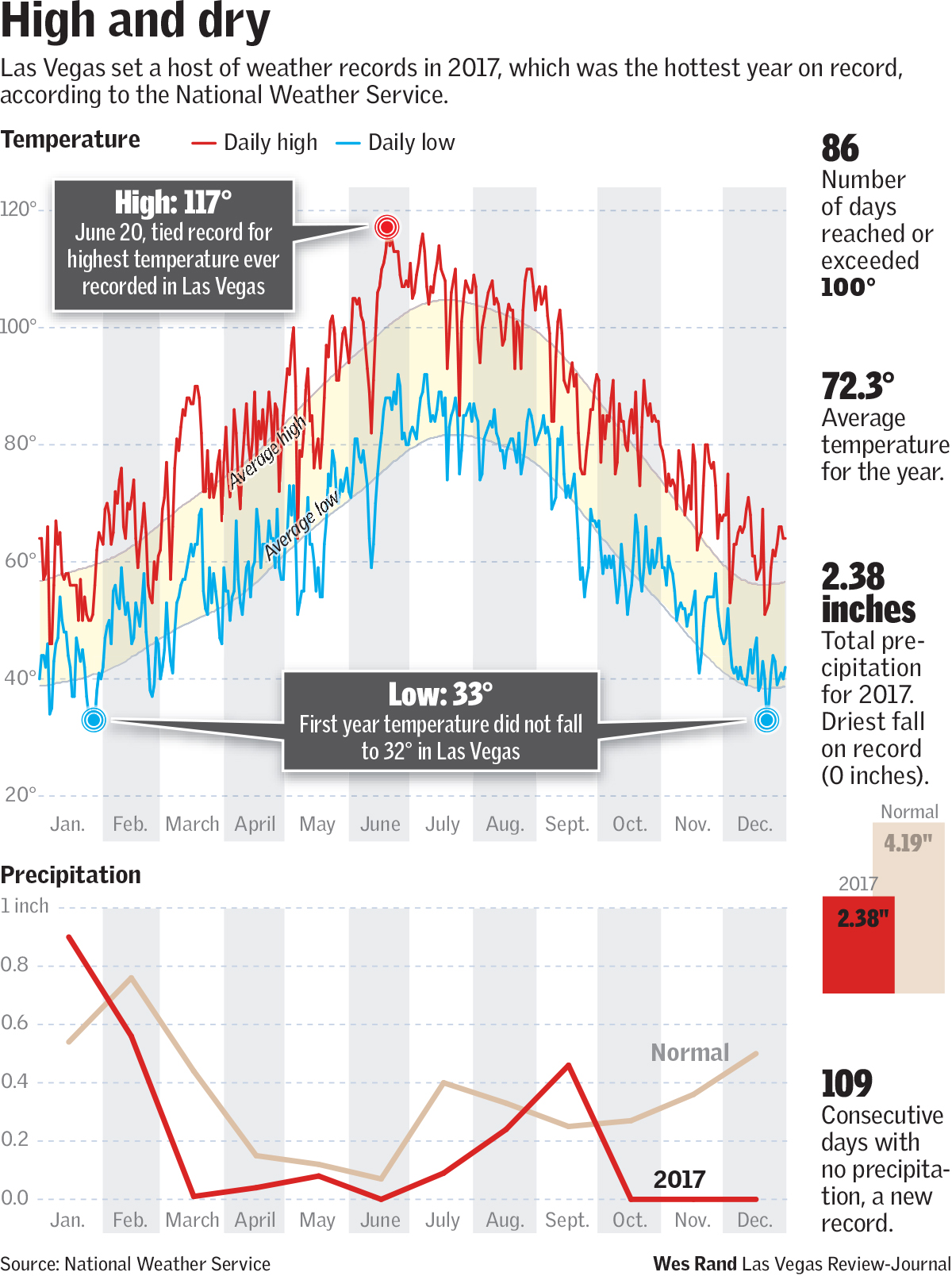 Yearly rainfall half of normal
Kryston said unusually wet conditions in January and February helped push the rainfall total for the year to 2.38 inches. That's roughly half as much precipitation as Las Vegas gets in an average year, but it's positively jungle-like compared to the all-time record for rainlessness in America's driest city.
Just 0.56 of an inch fell here during 1953.
(In case you're wondering, 1941 was the wettest year in Las Vegas with 10.72 inches. By way of comparison, Hurricane Harvey dumped 16.07 inches of rain on George Bush Intercontinental Airport in Houston on Aug. 27.)
The last time it rained at the valley's official weather station at McCarran International airport was Sept. 13, when just a trace was recorded. The last measurable rainfall came Sept. 8, when the airport received a whopping 0.35 of an inch.
Kryston expects the streak to drag on for at least another week.
"I was just looking up Saturday, and it's not looking favorable for Las Vegas," she said. "There's a better chance next week, midweek, maybe Wednesday."
Contact Henry Brean at hbrean@reviewjournal.com or 702-383-0350. Follow @RefriedBrean on Twitter.