Las Vegas winds diminish enough for fireworks to ignite '23
Updated January 1, 2023 - 12:24 am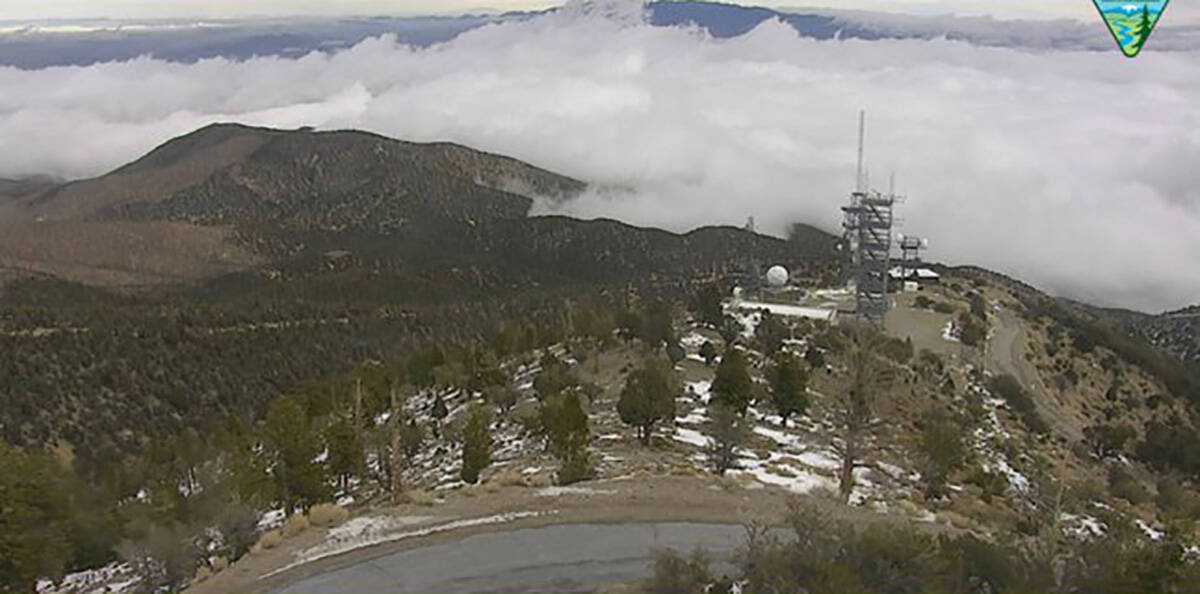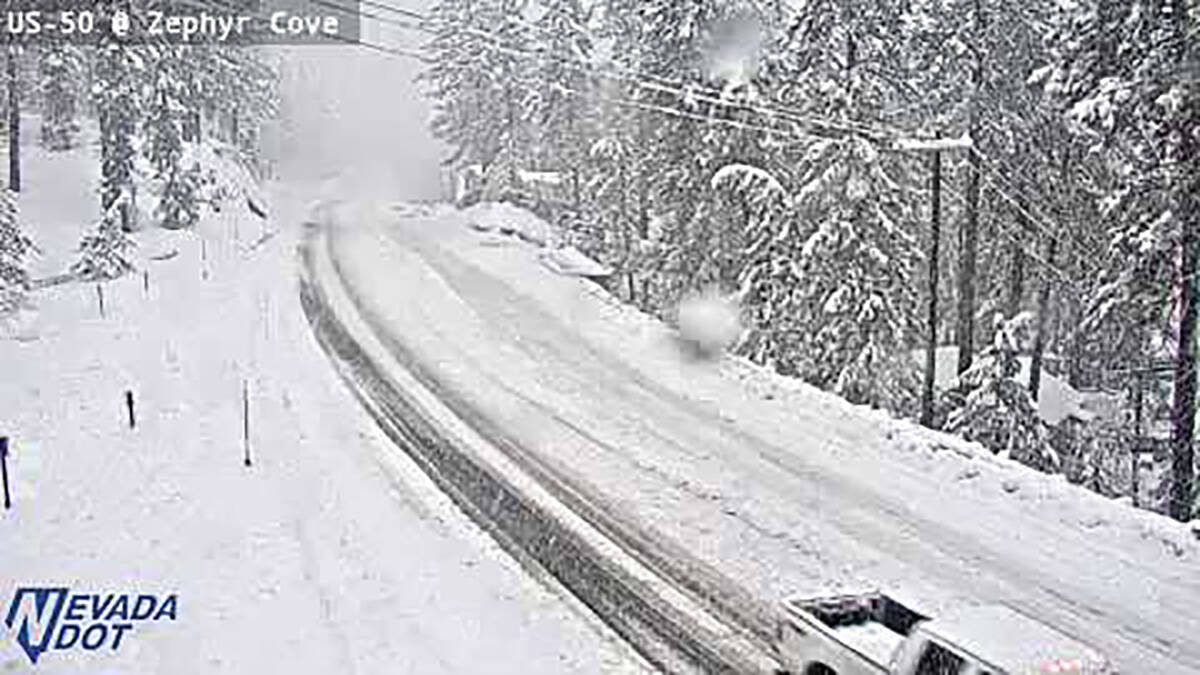 Rain and winds to 30 mph reached the Las Vegas Valley during the closing hours of 2022, but didn't stop the fireworks show.
Potential brisk winds could have delayed or called off the massive fireworks show as a New Year's Eve rain fell on the valley for the first time in 79 years.
However, conditions improved late in the night with winds dropping to 10-13 mph at Harry Reid International Airport.
Rain started falling across the north and west valley and then moved east and a bit south to start sprinkling on the Strip where eight casinos got the OK to launch fireworks as planned at midnight.
The National Weather Service steadfastly stayed with its forecast of rain around midnight.
"That's when light rain is going to move in, unfortunately, right around midnight," meteorologist Jenn Varian said.
She said it's possible that the rain might miss the Strip.
"It's going to hit Mount Charleston and kind of go around us so that's possible, but we are expecting light rain at least if not at midnight definitely overnight," Varian said.
An estimated 400,000 revelers from the valley and all over the world were expected to be in Las Vegas, most of them on the Strip.
The New Year's Eve rain was a first for the Strip since Las Vegas has not received significant rain on the last day of the year since .21 of an inch fell in 1943, decades before the Strip developed.
Two other years show rain on Dec. 31 — a trace of precipitation with snow flurries in 2014 and .01 of an inch of rain in 2005.
Officials from the Las Vegas and Clark County fire departments made the decision based on wind conditions at 11:50 p.m.
A Friday night tweet by the National Weather Service had predicted rainfall at 95 to 97 percent probability from about midnight to 3 a.m. across the valley.
🌧The best chances for precipitation this weekend begin in the evening on New Year's Eve, lasting into the early morning on New Year's Day. Bring an umbrella and a raincoat if attending outdoor events!#NVwx #AZwx #CAwx pic.twitter.com/vro1rXprqB

— NWS Las Vegas (@NWSVegas) December 31, 2022
"The most challenging part is always mother nature," Corey Grucci, the production manager for Fireworks by Grucci, said. "We fire rain or shine, the wind will be the deciding factor."
In the past, officials have said winds over 10 mph can endanger the show. Last year wind conditions were around that threshold, but ignition went off without a hitch.
Winter Storm Warnings and Winter Weather Advisories have been issued as heavy snowfall is expected in areas of Southern Nevada and southeast California this weekend. Take extra precaution if traveling! #NVwx #CAwx pic.twitter.com/icYGt20n9e

— NWS Las Vegas (@NWSVegas) December 30, 2022
Winter storm warnings
Winter storm warnings and advisories were issued Friday afternoon for most of the rural and mountain areas of Southern Nevada.
At 3 p.m. Saturday, Reno-Tahoe International Airport was reporting heavy snow that began falling about 11:30 a.m. Visibility had dropped from 10 miles at sunrise to a quarter-mile.
Several feet of snow are expected to fall in the Sierras through Sunday morning.
Closer to Las Vegas, from 8 to 16 inches of snow above 7,000 feet with some areas possibly receiving more are forecast for the Spring Mountains, Mount Charleston and Sheep Range. Nye, Esmeralda and Lincoln counties will also see 3-6 inches of snow above 6,000 feet.
A "beautiful blanket of clouds" created low-visibility conditions around 5,000 feet for Mount Charleston on Saturday morning.
"Add the active weather coming in & it's not a great day to visit!" Mount Charleston tweeted.
California was bracing for an atmospheric river of storms starting Friday with the flow moving south from Northern California.
The weather service office in Sacramento, Calif., was advising about heavy flooding in the valley and major snow in the mountains.
Related: New Year's Eve in Las Vegas: A guide to fireworks, concerts and parties
Smoke advisory
The Clark County Department of Environment and Sustainability issued an advisory for smoke and high levels of particulates for Saturday and Sunday because of fireworks on New Year's Eve and New Year's Day.
"The scheduled fireworks on the Strip and anticipated neighborhood fireworks throughout Clark County may create smoke and particle pollution," the county advised in a news release. "Smoke is made of small dust particles and other pollutants that can aggravate respiratory diseases and contribute to ground-level ozone formation. Particulates are typically created by vehicle exhaust and wood smoke.
Related: 8 Strip resorts to launch NYE fireworks from rooftops
According to the U.S. Environmental Protection Agency, people who may be most sensitive to elevated levels of particulates and ozone include individuals with respiratory problems, cardiac disease, young children or senior citizens.
Suggestions to help protect yourself include:
— Limit outdoor exertion on days with high levels of fine particles in the air. Exercise makes you breathe heavier and increases the amount of particulates you are likely to inhale.
— Keep windows and doors closed.
— Consider changing your indoor air filters if they are dirty.
Click here for full coverage of New Year's Eve in Las Vegas.
Contact Marvin Clemons at mclemons@reviewjournal.com. Follow @Marv_in_Vegas on Twitter.