Monsoon rain leaves Las Vegas roads flooded — PHOTOS
Updated September 4, 2023 - 9:54 am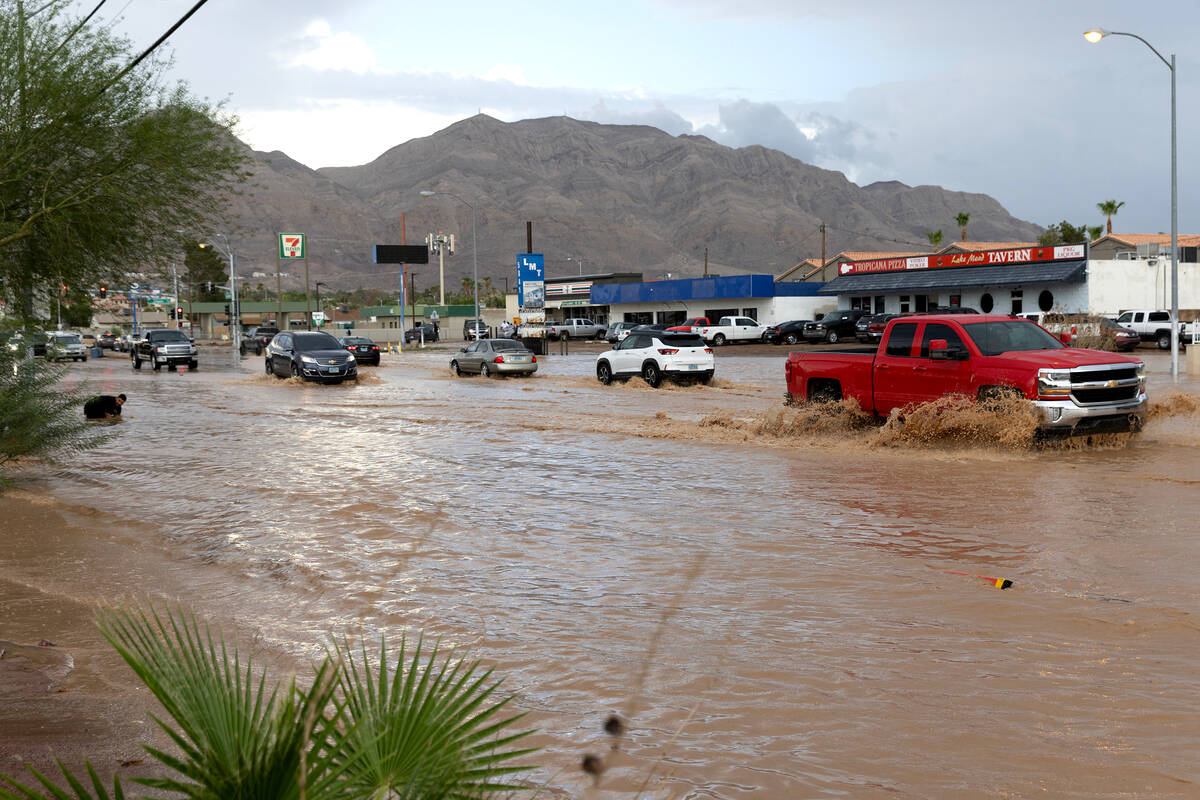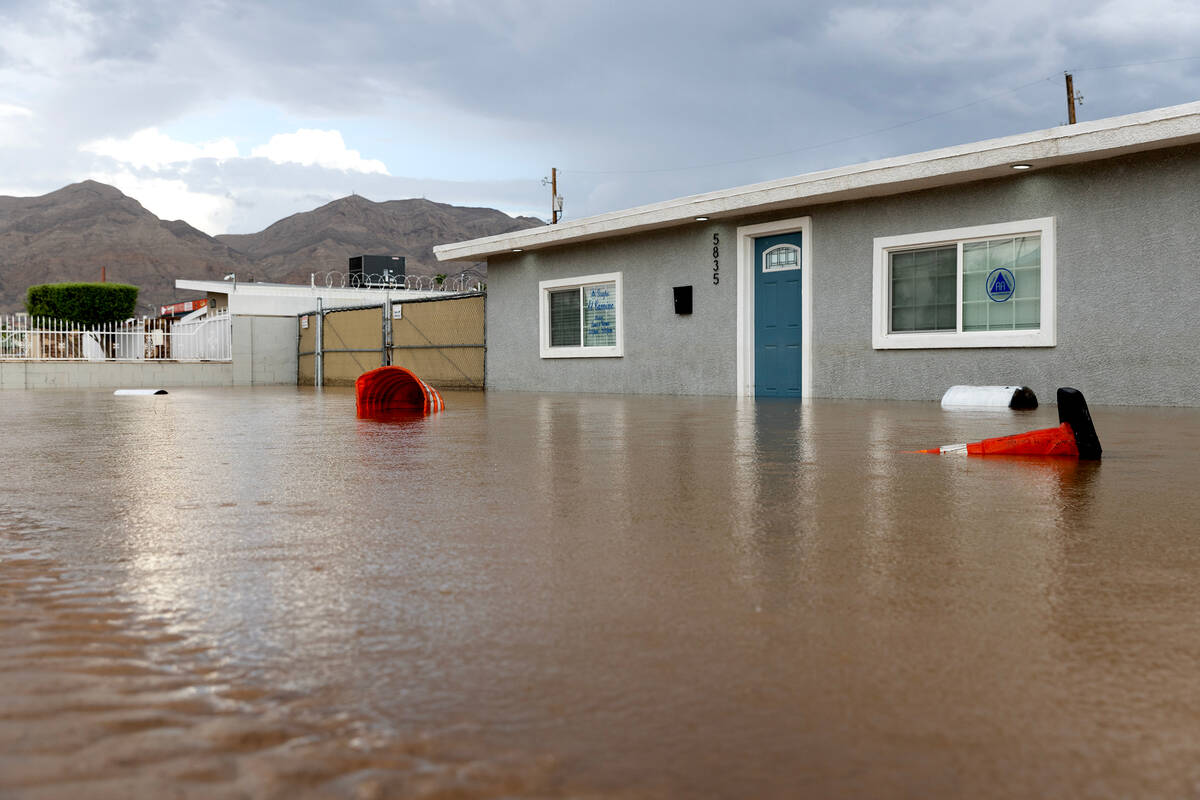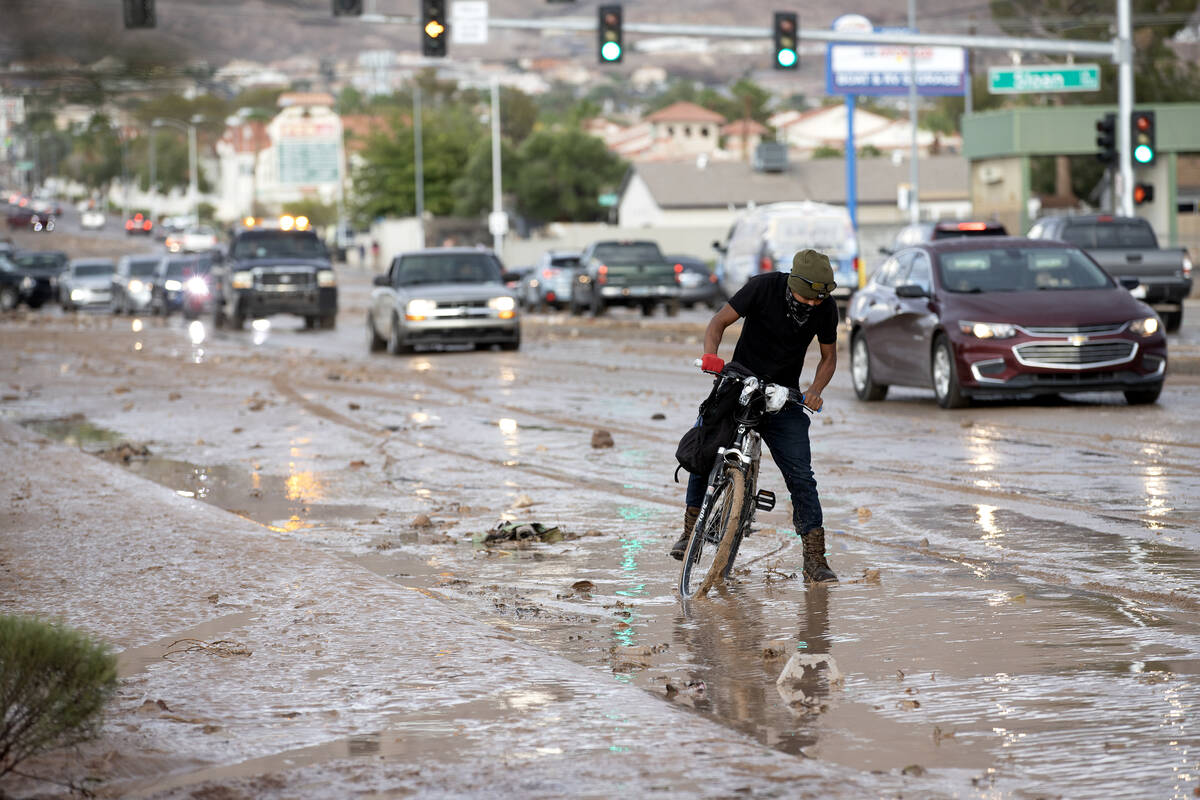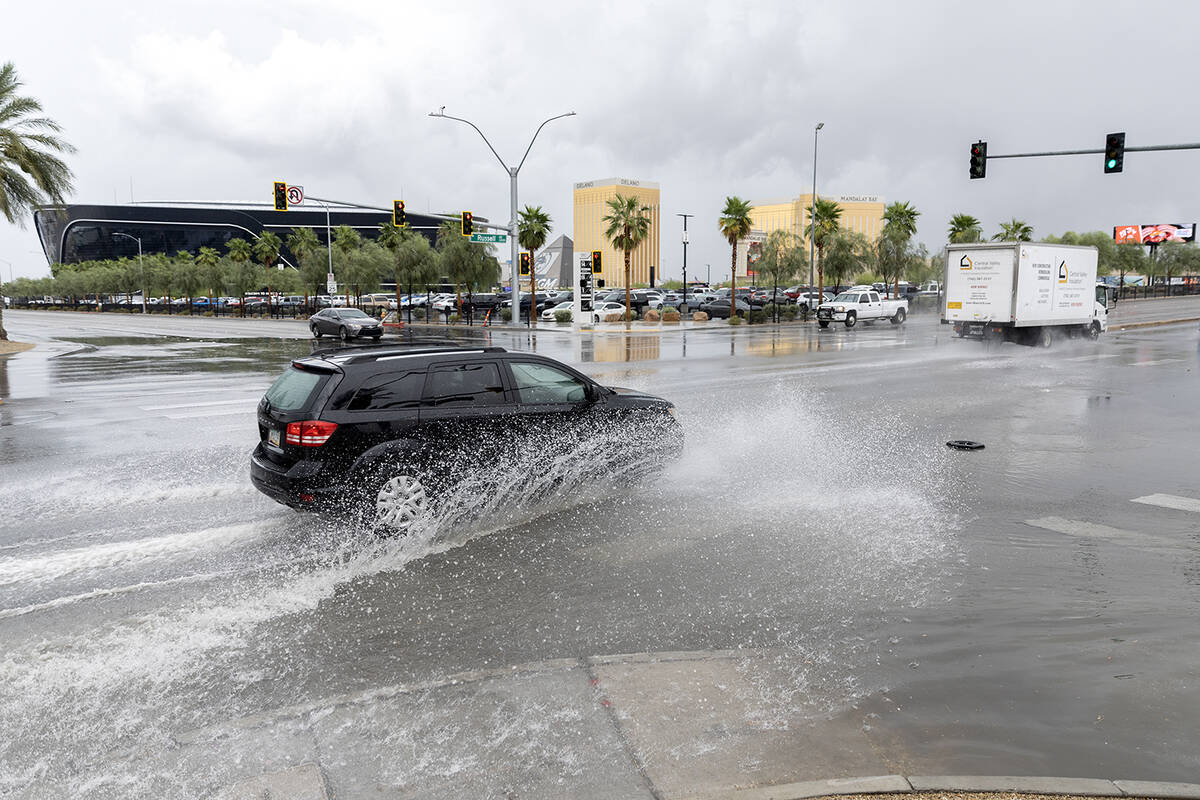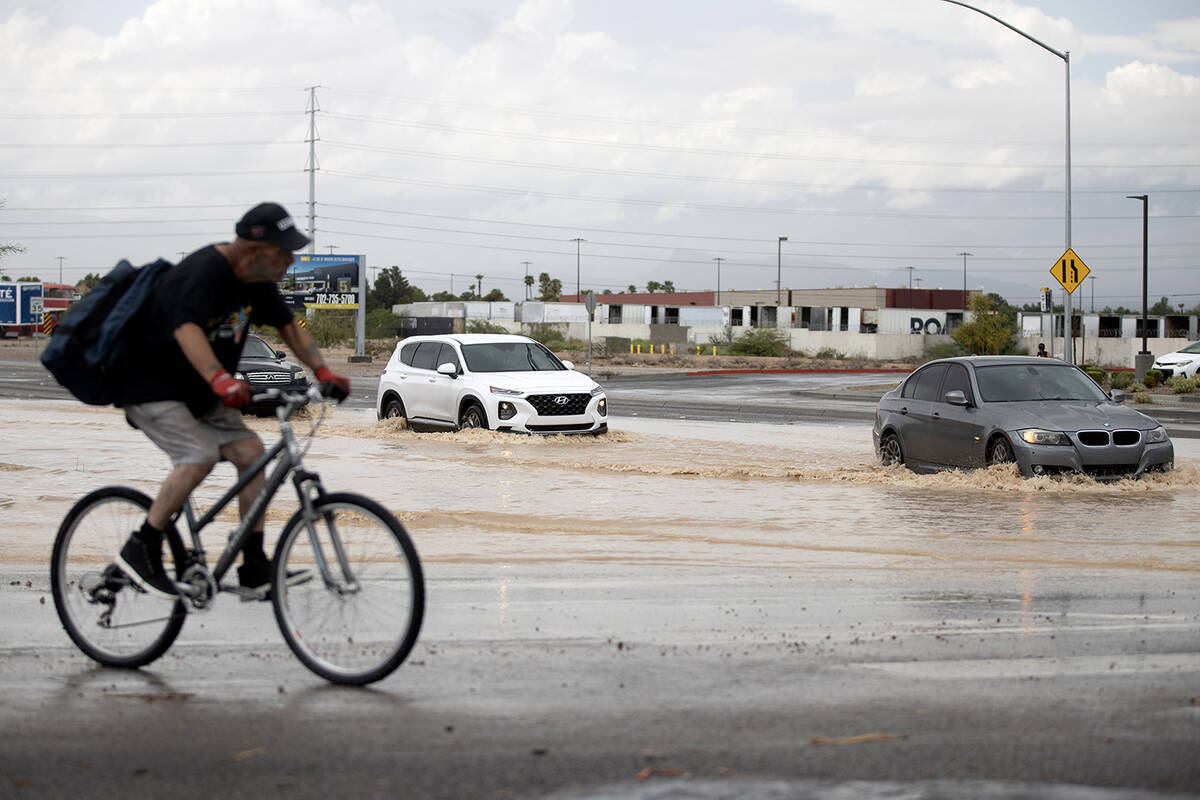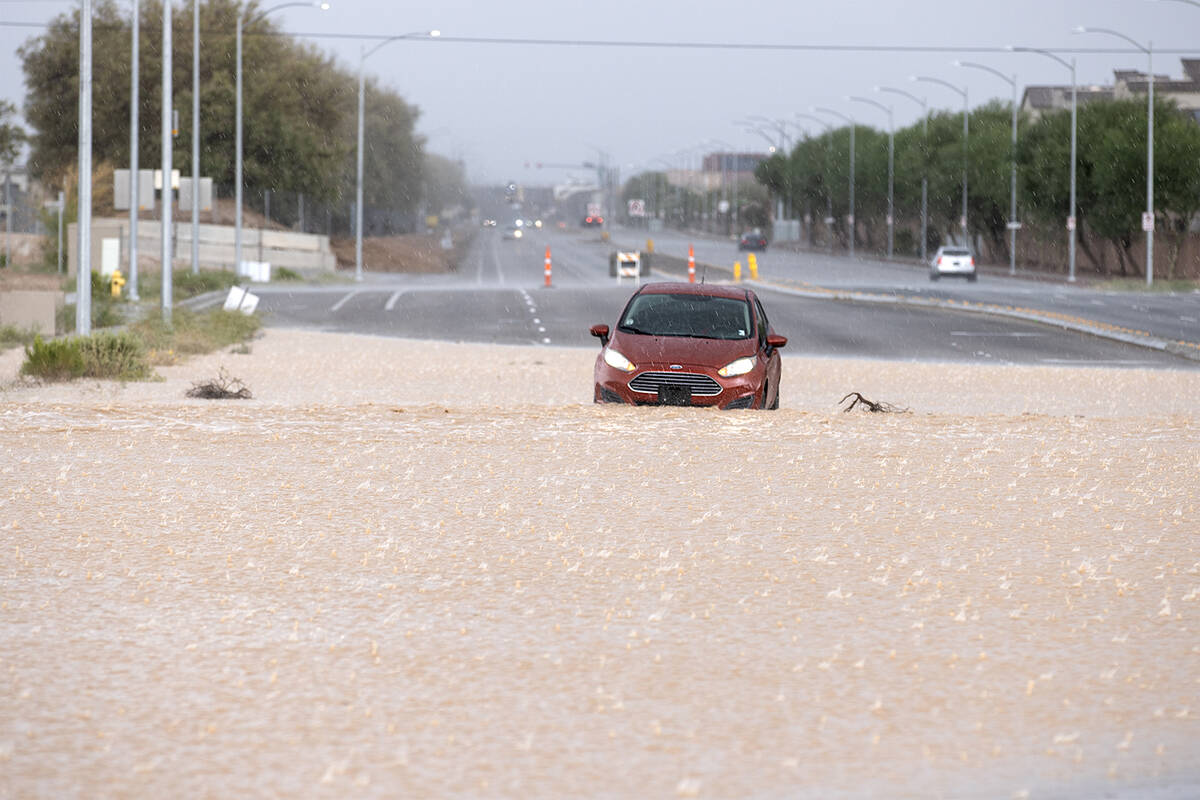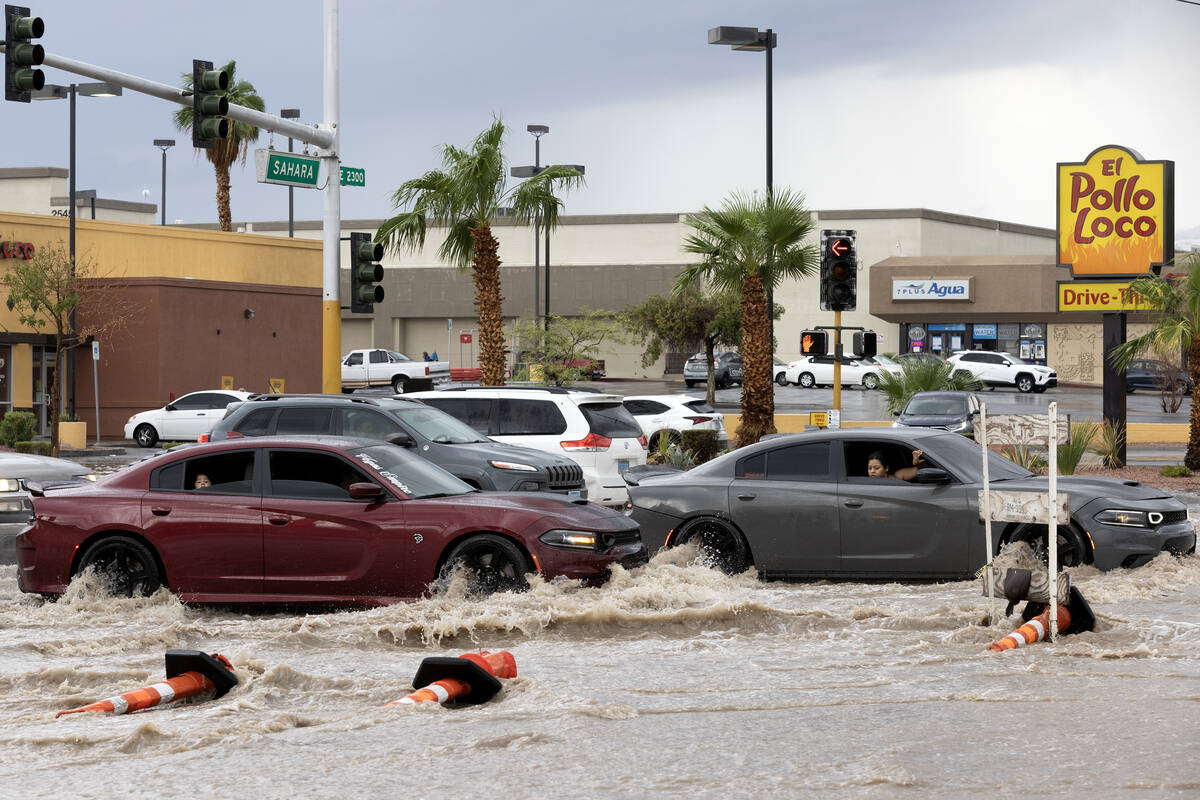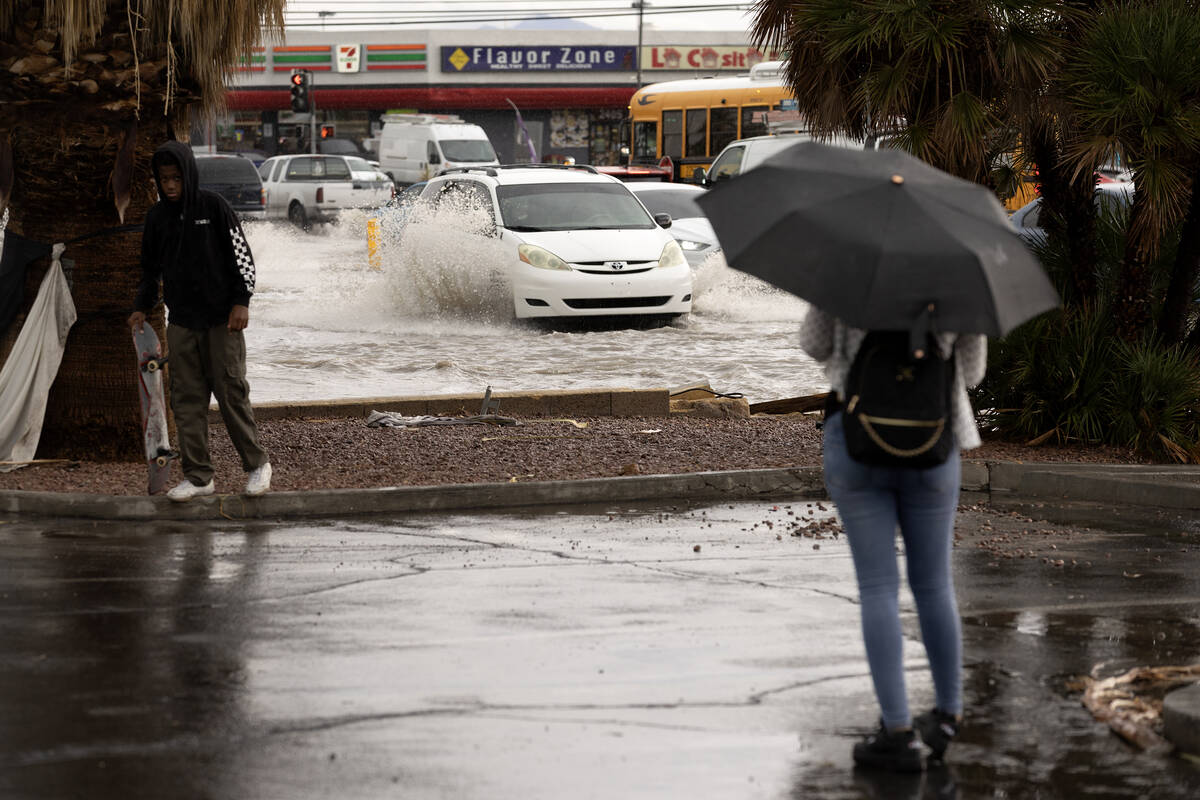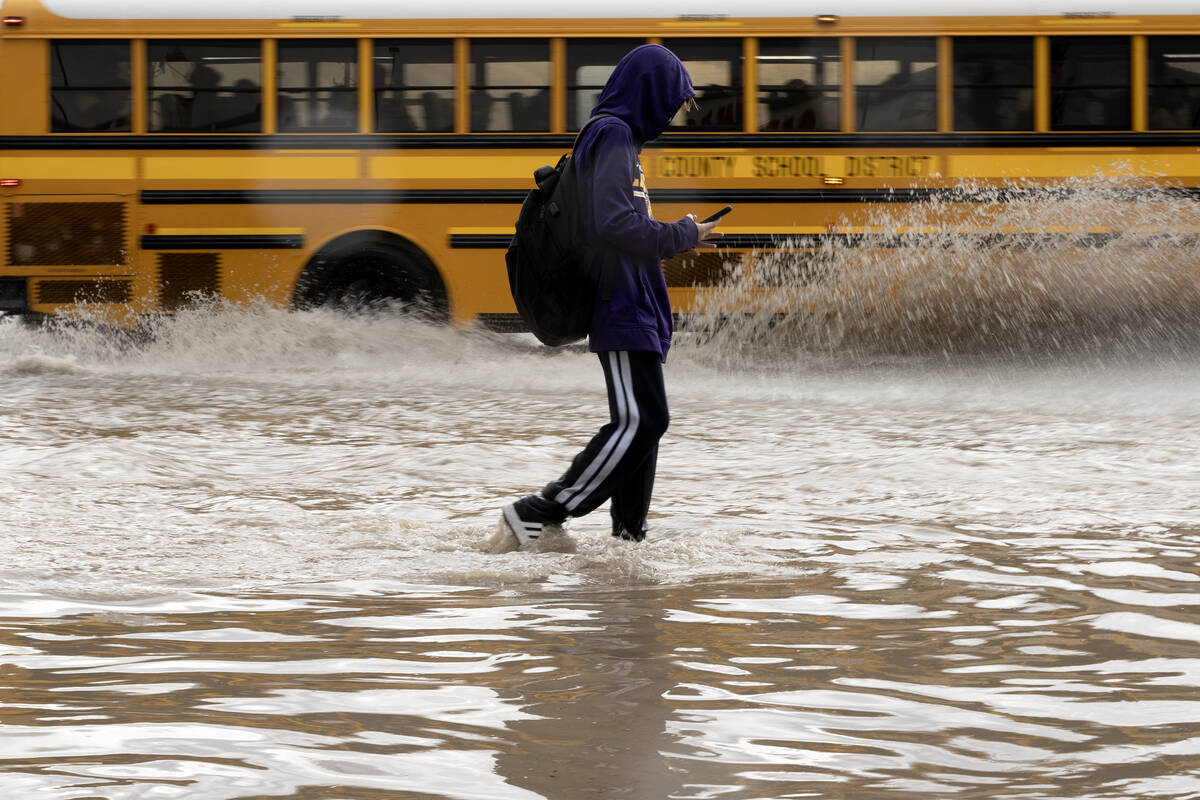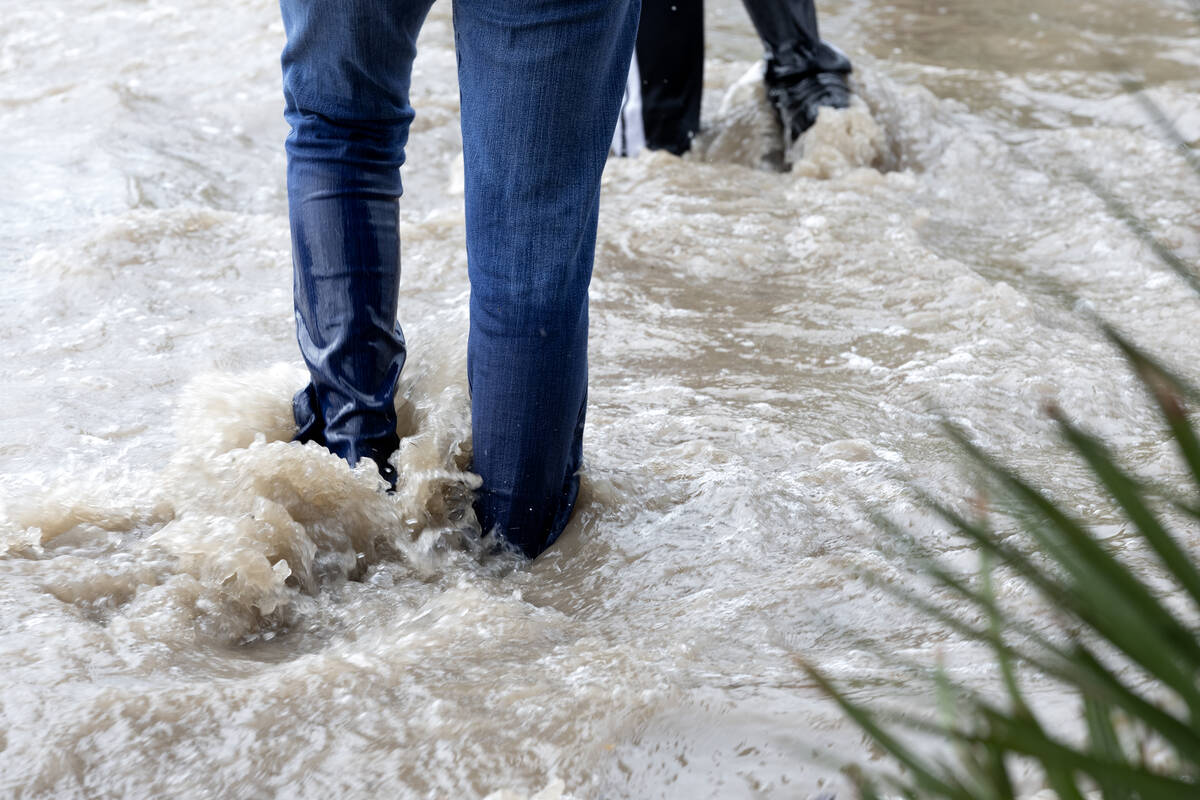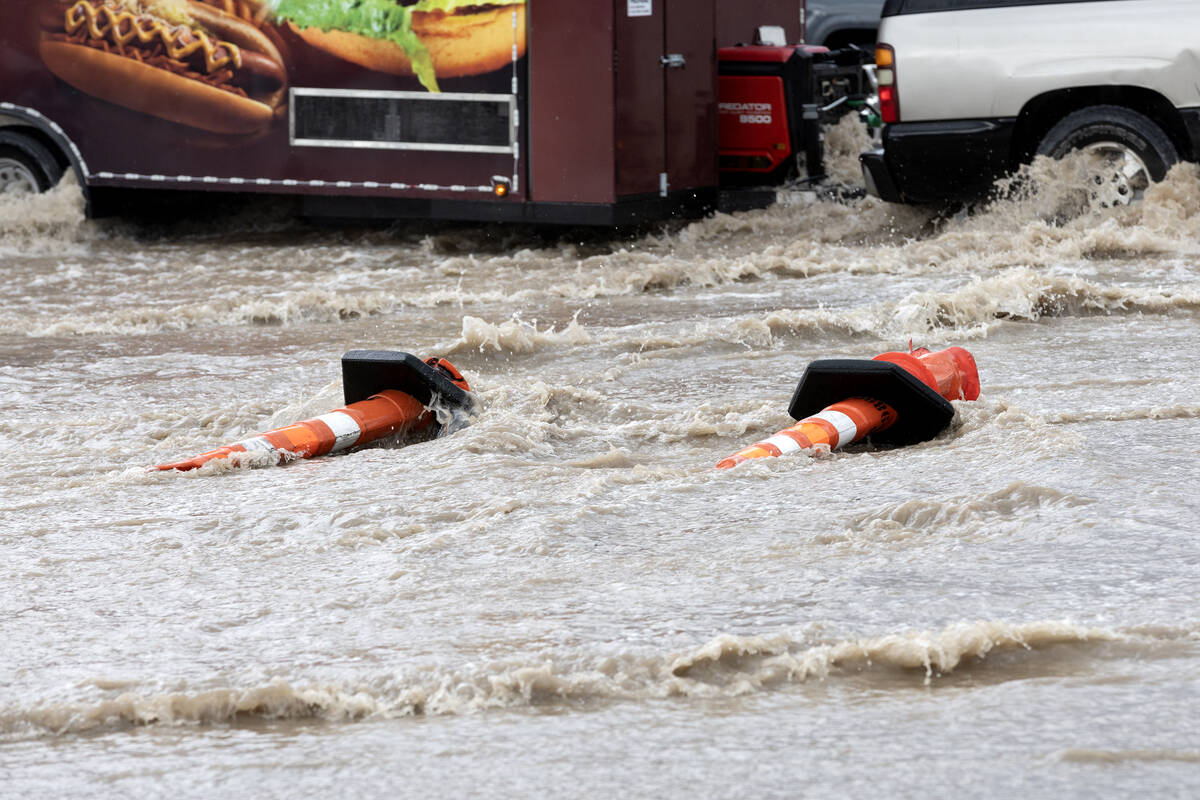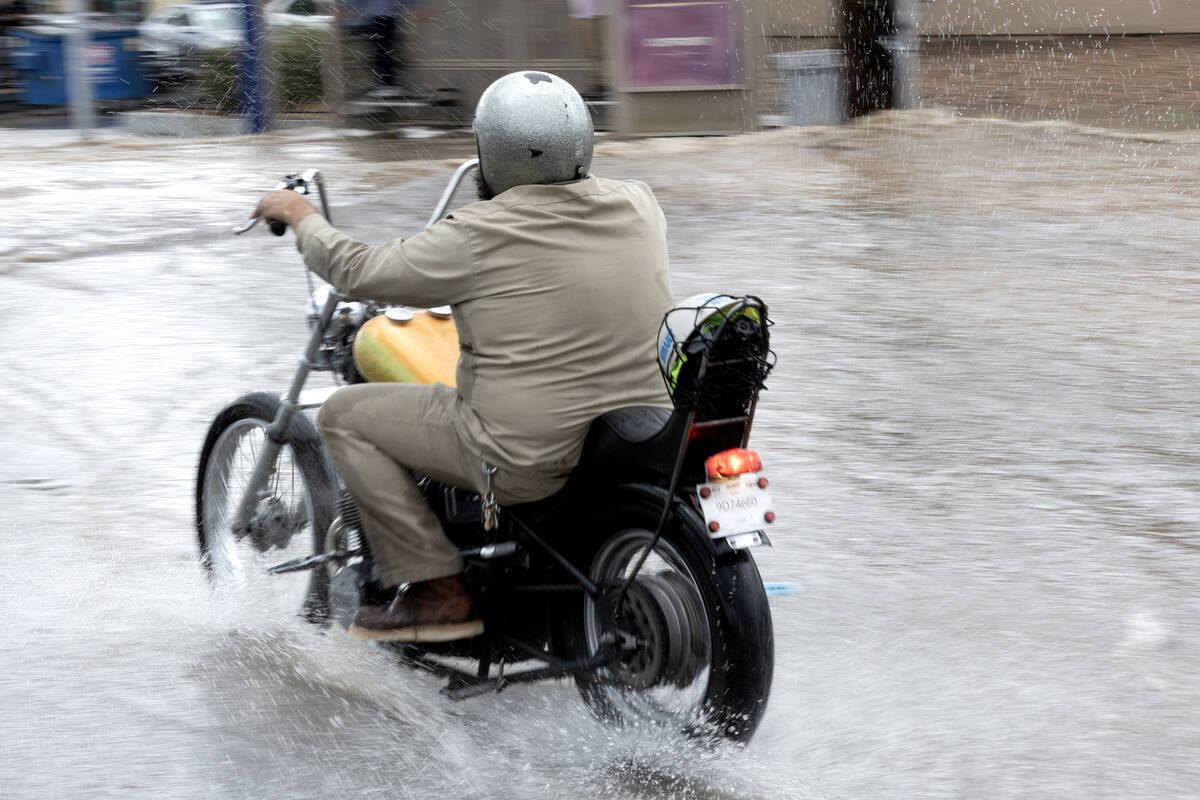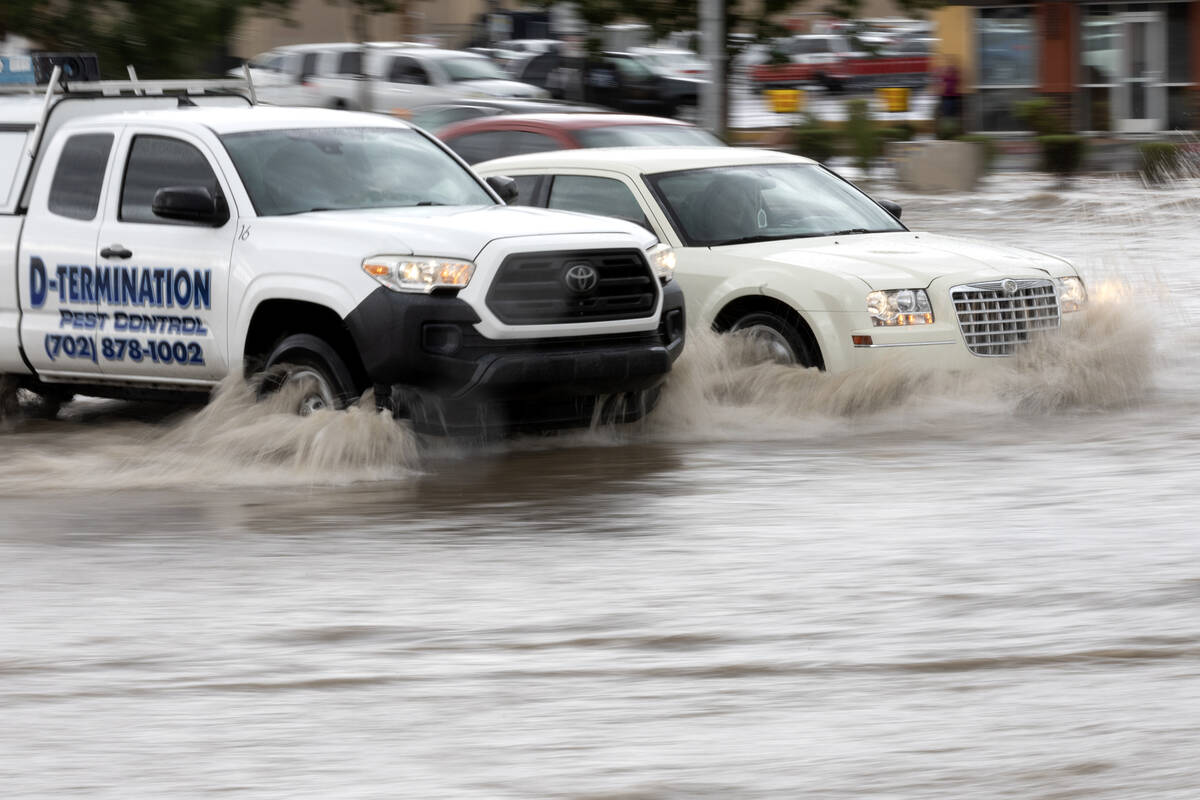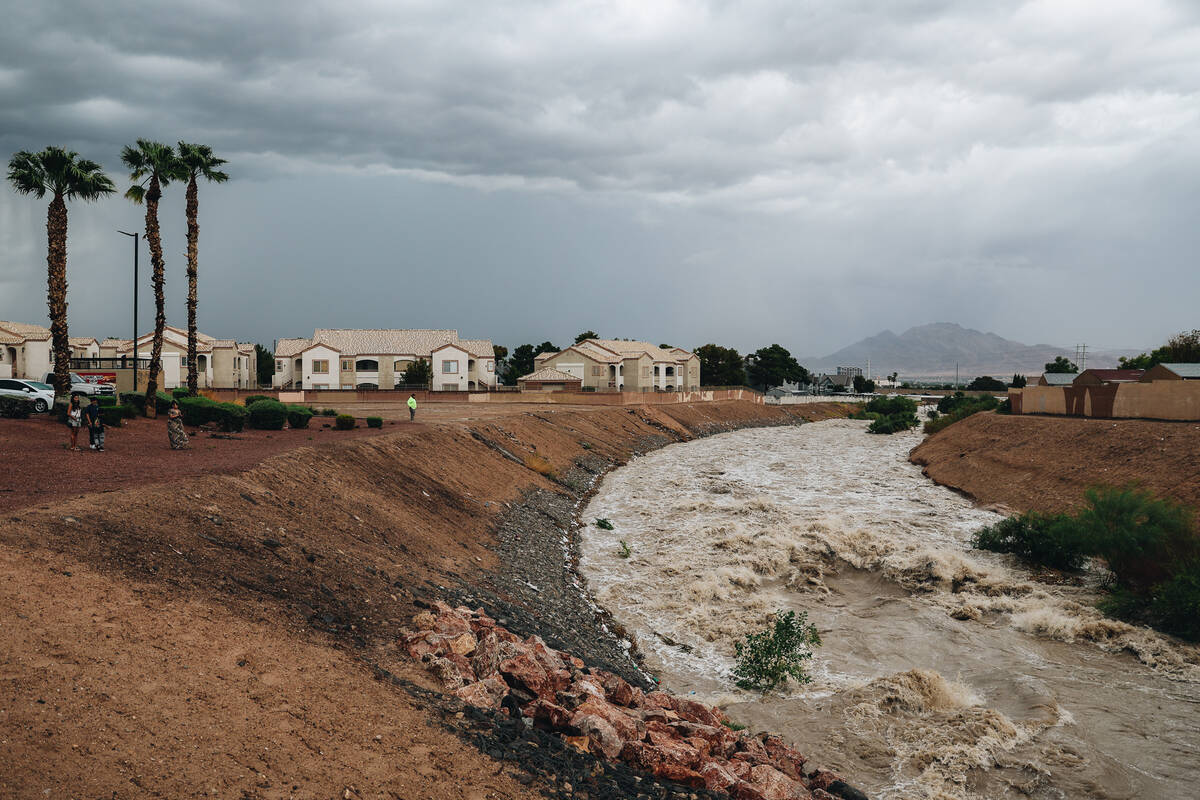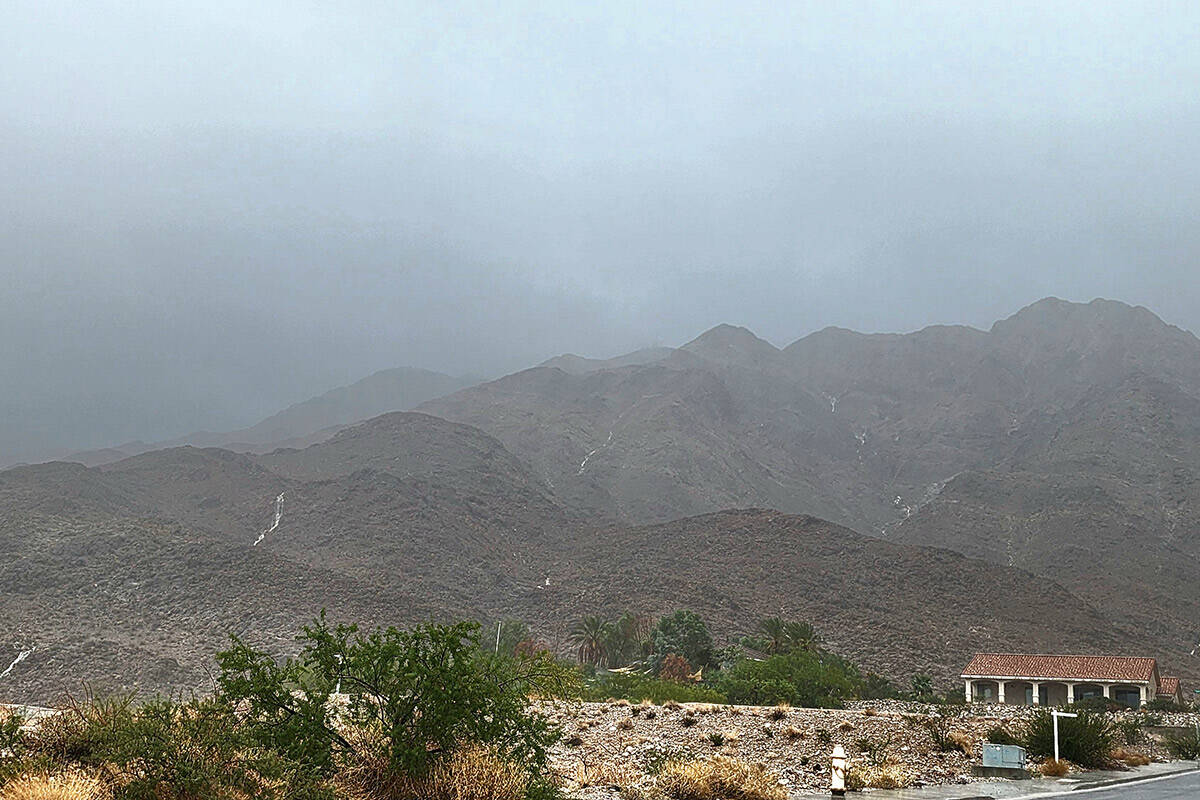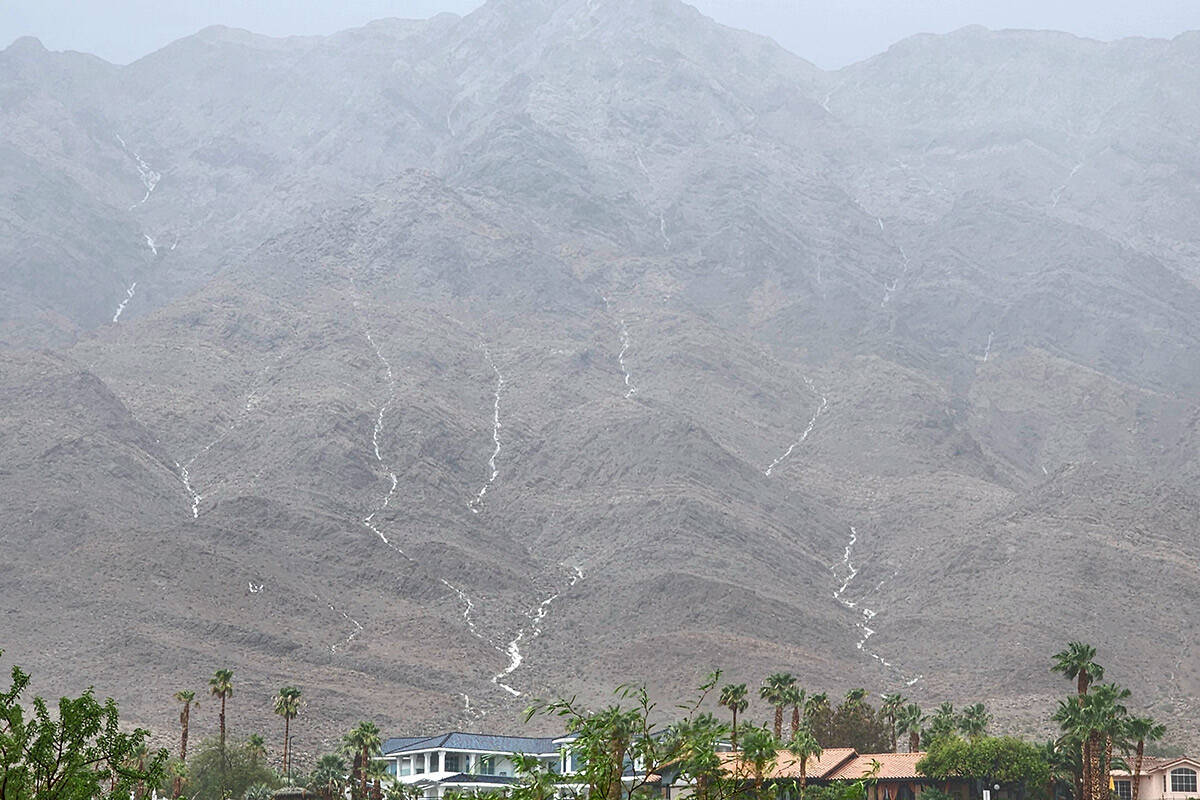 Flood waters drowned roads across the Las Vegas Valley on Friday and Saturday after a monsoon storm brought heavy rain.
Many rain gauges from the Clark County Flood Control District recorded over 2 inches of rain across the valley between Friday and Saturday.
Las Vegas Fire Department said it responded to 24 swift water rescues Friday evening, and several streets closed Friday from flooding, including Jones Boulevard and Pyle Avenue, and Gillespie Road and Maulding Avenue near Warm Springs Road, Clark County said.
Much of the rain cleared out the Las Vegas sky by midnight Sunday.