Number of heat-related deaths in Las Vegas Valley climbs to 5
Updated June 22, 2017 - 2:15 pm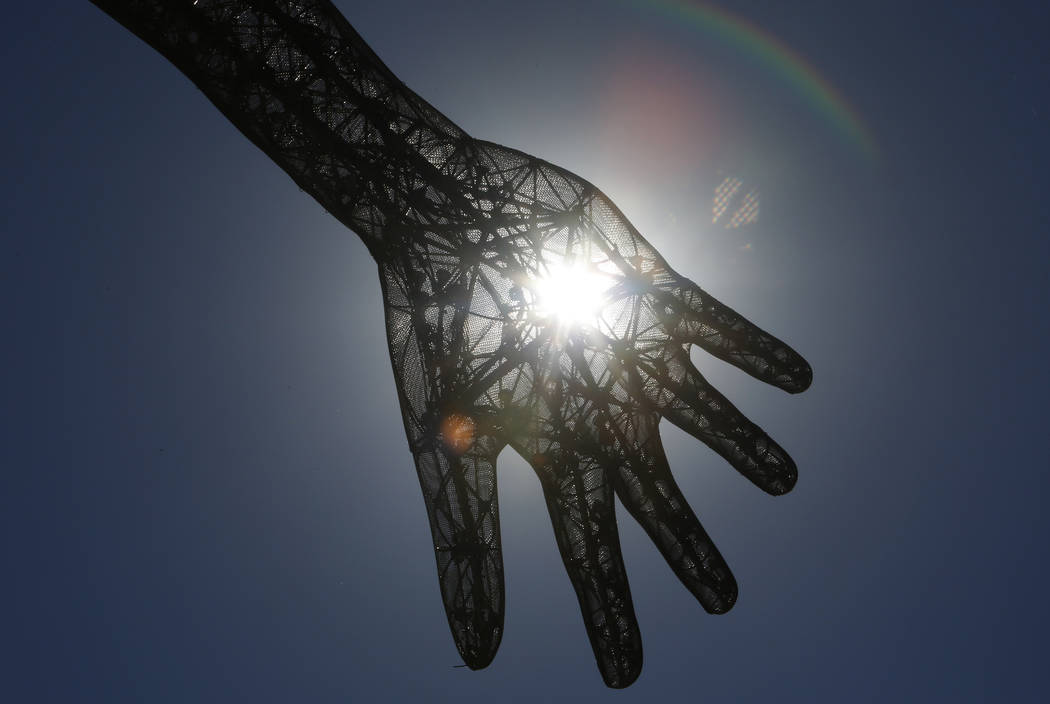 The current spell of hot weather gripping the Las Vegas Valley has increased the number of heat-related deaths for the year to five, and authorities say that toll will likely continue to climb before temperature relief arrives next week.
The heat-related deaths were reported Thursday by the Clark County coroner's office, which said they occurred between June 6 and Tuesday — the day Las Vegas tied its record high of 117. It said several more deaths are likely to be classified as heat-related once autopsy results are finalized.
Meanwhile, the National Weather Service on Thursday extended its excessive heat warning through Monday.
Meteorologist Chelsea Kryston said highs are expected to be 114 degrees on Thursday, 112 on Friday, 113 on Saturday, 112 on Sunday and 111 on Monday.
After Monday highs should fall shy of the 110-degree mark the rest of the week, the weather service said, signalling an end to a heat wave.
The normal high temperature for this time of year is about 100 degrees, Kryston said.
Clark County's Department of Air Quality has also issued an air advisory for Thursday. The Halcomb fire near Big Bear in Southern California may elevate levels of ozone and smoke in the valley, the department said.
Vulnerable members of the population, including young children and senior citizens, should take extra precautions to avoid breathing in particulate matter, the department said. Smoke and ozone may aggravate medical conditions, or produce coughing and shortness of breath in otherwise healthy people.
The department suggests staying indoors when smoke is present and to schedule activities in the morning when ozone is typically lower.
Contact Rachel Hershkovitz at rhershkovitz@reviewjournal.com or 702-383-0381. Follow @rzhershkovitz on Twitter.