Pacific hurricane may bring rain to Las Vegas, but not a big threat
Updated September 8, 2023 - 8:12 pm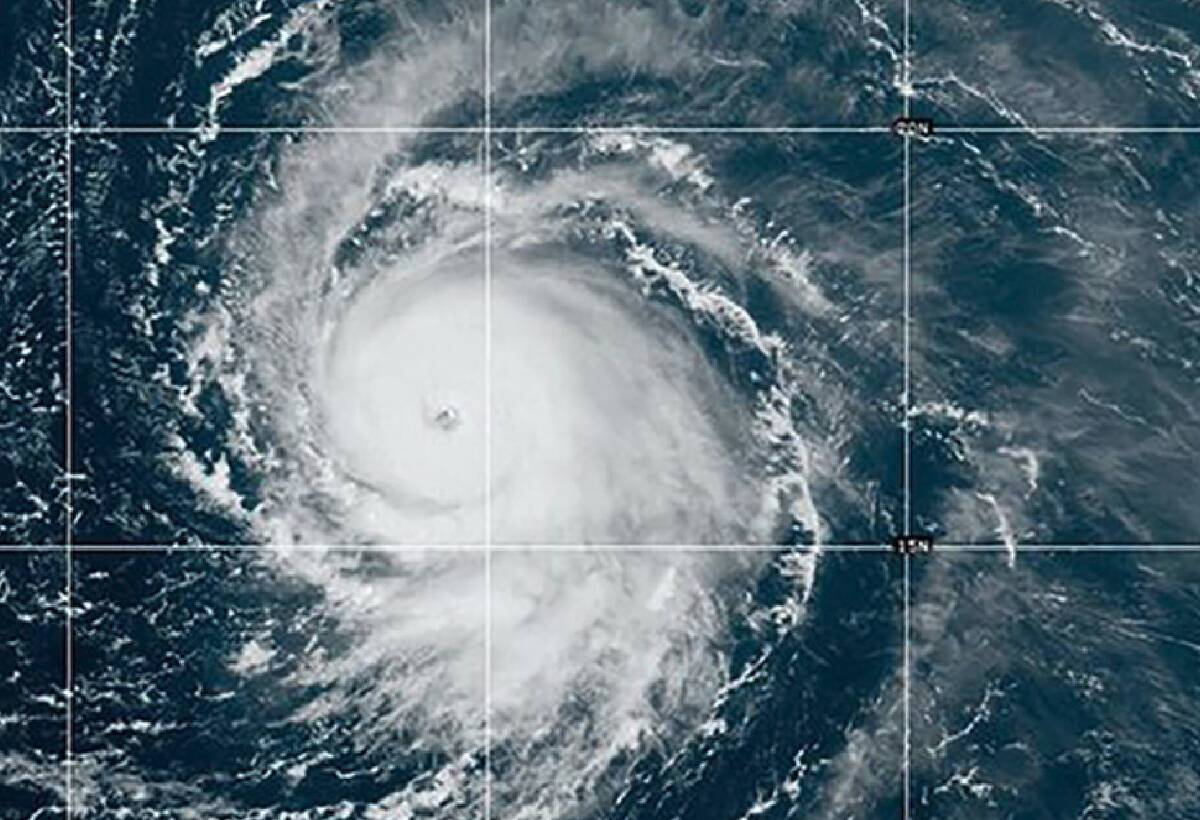 Hurricane Jova, currently moving north off the coast of Baja California, is expected to turn westward into the Pacific Ocean, but upper air currents could bring some moisture and storm activity into Southern Nevada early next week.
Hurricane Jova will move out into the Pacific into next week. Mid and upper level moisture will move into the SW U.S. resulting in increasing storm chances next Mon-Wed. #nvwx #cawx #azwx pic.twitter.com/uASisNulja

— NWS Las Vegas (@NWSVegas) September 7, 2023
The Las Vegas office of the National Weather Service said it expects about a 25 percent chance of rain in Las Vegas early next week because of the currents siphoning some of the hurricane moisture into the area. It calls for a 5 percent chance in Barstow, Calif., and 50 percent risk in Kingman, Ariz.
The storm risk runs through Wednesday, and could bring dangerous lightning, isolated flash flooding and strong outflow winds.
"This is nothing like Hilary," weather service meteorologist Sam Meltzer said. "The difference here is we could have some moisture pulled around the high that is over the Southwest. There's definitely a bigger chance of moisture over Kingman because northwest Arizona has the advantage of higher elevation."
Meltzer said some details need to be figured out as Monday gets closer.
Jova formed from an area of low pressure off the western coast of Mexico on Wednesday. By Thursday, it was packing sustained winds of at least 157 mph. Fortunately, the hurricane is moving in the northwestern direction and poses no immediate threat to inhabited areas. According to AccuWeather, the hurricane will bring rough surf and rip currents to the coast of Mexico and Southern California.
Rainfall above norm
As for yearly precipitation, the recent monsoon activity has raised the year's rainfall to 3.99 inches at Harry Reid International Airport, the official measuring station for the valley. The norm as of Sept. 7 is 2.87 inches.
Until the possible rain, high temperatures will be slightly above normal this weekend.
Sunny conditions with a high near 101 are expected Friday, with 103 on Saturday and 101 on Sunday. The norm is right around 100.
The Monday forecast for Las Vegas is mostly sunny with a high near 99. The first mention of rain comes Tuesday after 11 a.m. The high should be near 95.
Contact Marvin Clemons at mclemons@reviewjournal.com. Follow @Marv_in_Vegas on X.
RELATED
Racing against winter: Mount Charleston faces major repairs after flood — PHOTOS
Las Vegas starts September with strong storms, floods — PHOTOS
Take a look at Death Valley damage from record-breaking rainfall — PHOTOS