Powerful Las Vegas windstorm causes outages, closures, flight delays
Updated February 22, 2023 - 11:53 pm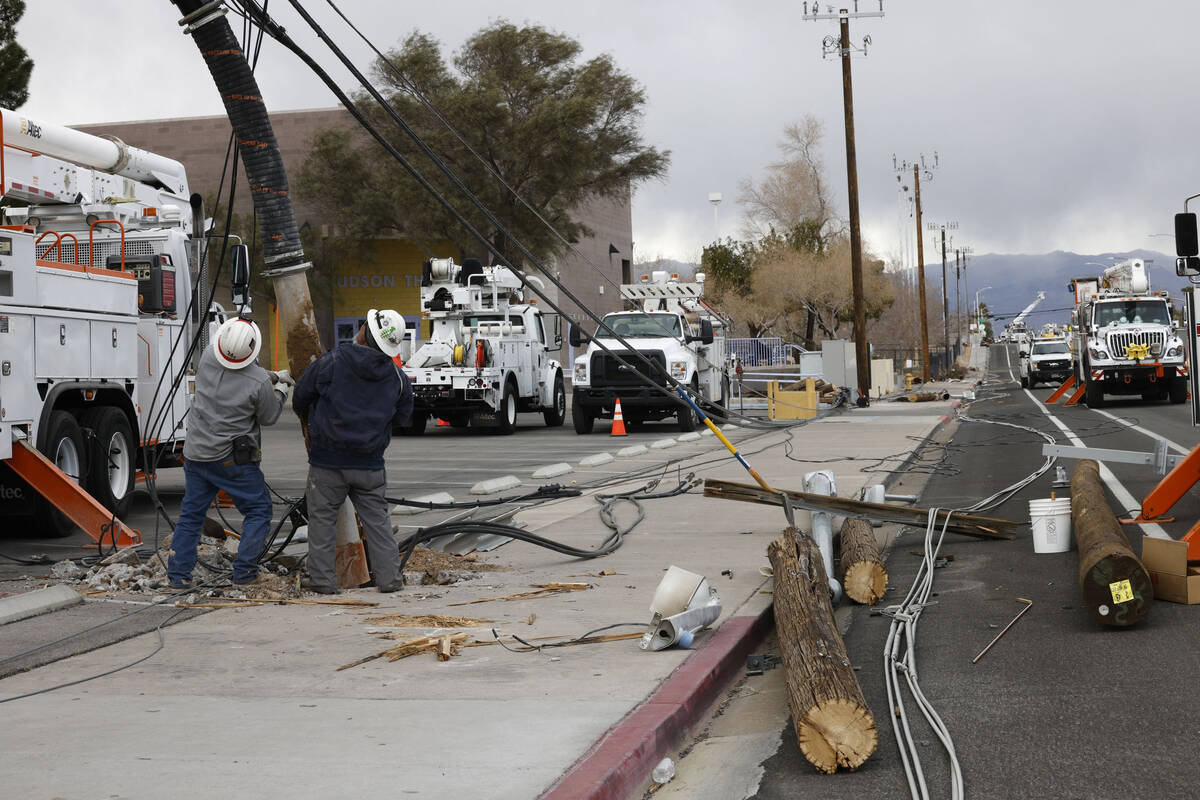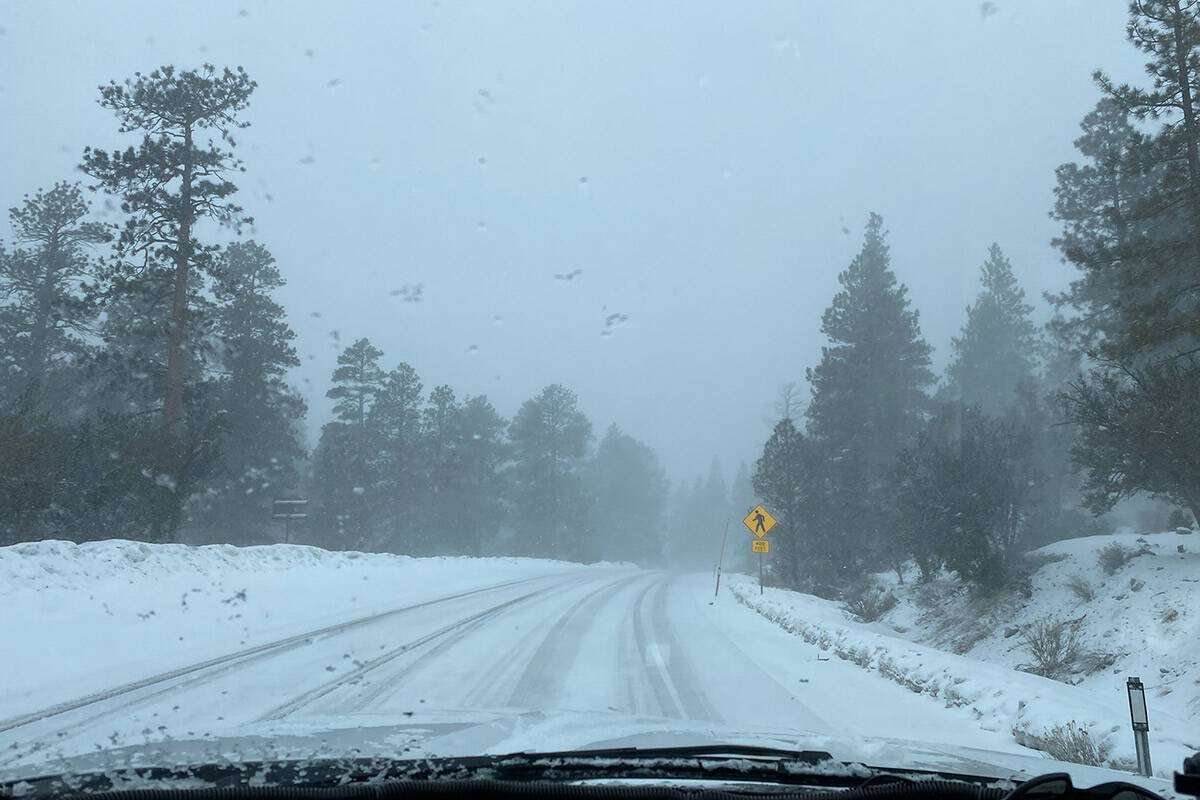 High winds on Tuesday caused power outages, road closures and plane delays that continued to impact the valley through Wednesday.
At one point, wind gusts reached up to 82 mph at Allegiant Stadium, according to the National Weather Service.
The winds caused about 19,000 customers to lose power Tuesday night, according to NV Energy.
Outages also led the Clark County School District to announce early Wednesday that Sunrise Acres Elementary School, Roy Martin Middle School, Variety School and Mission High School would transition to distance learning for the day.
The district said distance learning would continue through Thursday at Sunrise Acres, Roy Martin and Variety as efforts by the local utility company to repair any broken infrastructure were still underway.
"Our goal is to be back in the classroom as soon as possible," the district said in a statement. "However, the safety and well being of students and staff is top priority."
The district said families with students attending the affected schools should monitor their emails for additional information.
Goodsprings Elementary School and Sandy Valley schools also shifted to distance learning on Wednesday due to road closures.
Flights grounded, interstate closed
High winds Tuesday grounded inbound flights to Las Vegas from about 6:40 p.m. to 8 p.m. and impacted all flights with an approximate one-hour flight time, according to the Federal Aviation Administration.
The advisory was updated to a ground delay for flights heading to Las Vegas for departures within 1,400 nautical miles. Delays averaged about an hour Tuesday night and the advisory expired around 1 a.m. Wednesday.
Harry Reid International Airport experienced 45 flight cancellations as of Wednesday afternoon, according to the flight tracking website FlightAware.
Late Tuesday, the southbound Interstate 15 was closed at Primm due to high winds and low visibility heading into California, according to the Regional Transportation Commission.
I-15 reopened around 11 a.m. Wednesday but was followed by a traffic backup at the state line.
Dust, scattered showers
A dust advisory was issued by the Clark County Department of Environment and Sustainability from 3 p.m. Tuesday until early Wednesday.
Winds on Tuesday were replaced with small snow pellets and scattered showers on Wednesday. Lee Canyon and Mount Charleston received heavy snow showers Wednesday, with light snow showers reported in the Summerlin area.
At around 4:30 p.m. Wednesday, the Humboldt Toiyabe National Forest advised people to avoid Mount Charleston due to near whiteout blizzard conditions. Four-wheel drive and snow chains were highly recommended.
Las Vegas' high only reached 50 degrees Wednesday, tying with 2019 for the coldest high temperature for Feb. 22 in the city's recorded weather history, according to the National Weather Service.
According to NWS, there is a 20 percent chance of showers after noon on Thursday, with a high expected near 51 degrees in the valley. Winds are forecast to be between 22 mph and 30 mph, with gusts as high as 44 mph.
Thursday night's forecast calls for a slight chance of rain and snow showers before 10 p.m.
Contact David Wilson at dwilson@reviewjournal.com. Follow @davidwilson_RJ on Twitter.