Water watch on for Lincoln County; sunny, cool in Las Vegas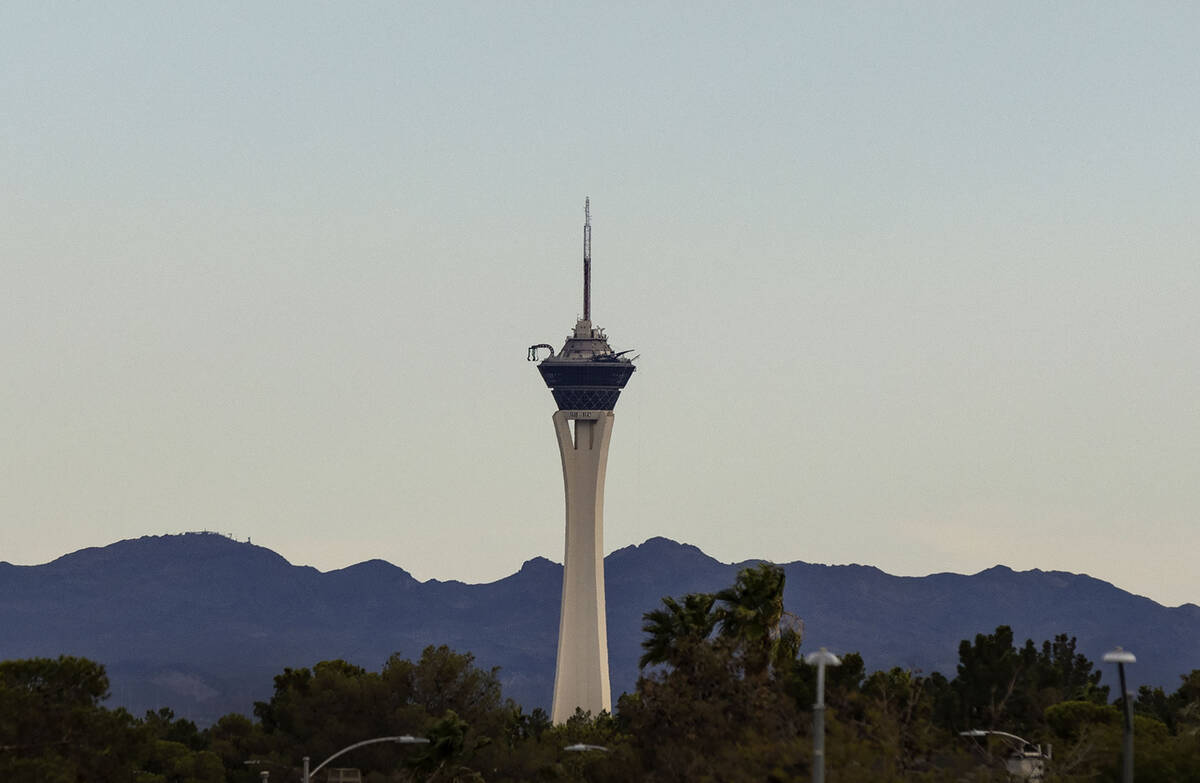 Las Vegas afternoon high temperatures this weekend will be 6 to 8 degrees below normal, according to the National Weather Service.
Saturday will be sunny with a high near 66. West-northwest winds of 6 to 10 mph are expected to switch to northeast later in the morning.
After a Sunday low near 49, increasing clouds overnight and during the day will see a high near 68. Early light winds will elevate to 10 to 15 mph and could gust to 22 mph.
At the risk of sounding like a broken record, we've got another round of unsettled weather heading our way next week.

Expect cooler than normal temperatures to continue, with the return of increased precipitation chances & gusty winds. 🌧️🌬️📉🌡️#NVwx #AZwx #CAwx #VegasWeather pic.twitter.com/CMNNBL824A

— NWS Las Vegas (@NWSVegas) March 17, 2023
A Monday low of 53 is expected before a high near 67 with breezy conditions.
Showers are a 30 percent possibility late Monday night. Chances of precipitation remain in the forecast through Wednesday.
Water watch in Lincoln County
Heavy snow melt has been causing flooding along US 93 in Lincoln County since early Thursday.
Several roads in the area are closed or have water running over them.
Echo Dam, which spans a wash area, has been threatened. It was holding as of Friday afternoon.
About 1,000 residents in low-lying areas could be forced to evacuate if the already damaged structure fails.
An amended weather emergency declaration by Gov. Joe Lombardo on Thursday gave Lincoln County commissioners the power to force evacuations, if any Lincoln County dam is endangered.
Officials are hoping a few days of dry weather will allow water to recede, but more storms are possible early next week.
Flood watch through Wednesday
Areas well north of Las Vegas are under a flood watch through Wednesday.
Flooding caused by excessive rainfall is possible in portions of eastern Nevada, north central Nevada and south central Nevada, including White Pine County, southern Lander County and southern Eureka County. In south central Nevada, northeastern and
northwestern Nye County.
The weather service said excessive runoff may result in flooding of rivers, creeks, streams, and other low-lying and flood-prone locations. Flooding may occur in poor drainage and urban areas. Low-water crossings may be flooded. Storm drains and ditches may become
clogged with debris. Area creeks and streams are running high and could flood with more heavy rain or snow.
Contact Marvin Clemons at mclemons@reviewjournal.com. Follow @Marv_in_Vegas on Twitter.