Wind advisory for Las Vegas Valley Thursday
Updated April 13, 2017 - 10:03 am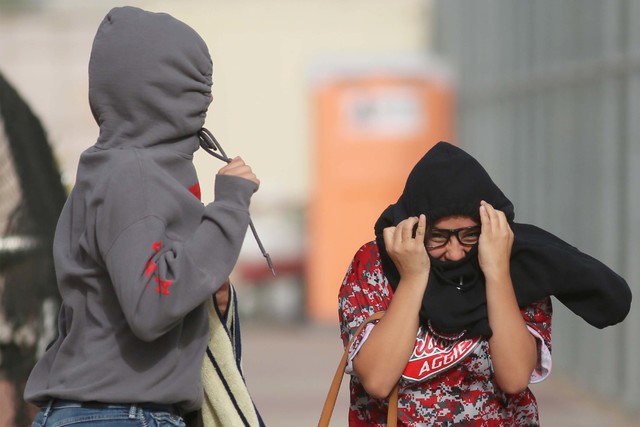 Wind and dust advisories will be in effect most of Thursday and temperatures will be above normal in the Las Vegas Valley, according to the National Weather Service.
Thursday will have a high near 81 degrees and the wind advisory will start at 1 p.m. and end at midnight, according to the weather service. Sustained wind speeds between 25 and 35 mph with gusts between 40 and 50 mph should be expected.
A dust advisory has also been issued for the valley Thursday due to the expected wind, according to the Clark County Department of Air Quality.
Friday and Saturday have forecast highs of 78 and 83 degrees, respectively, according to meteorologist Chelsea Kryston.
Sunday will have a high near 86 degrees, which is 8 to 10 degrees above normal, Kryston said.
Monday and Tuesday are expected to be breezy with speeds near 20 mph, according to the weather service. Monday will be 84 degrees and Tuesday will be 83 degrees.
Wednesday will be sunny with a high of 82 degrees.
Contact Lawren Linehan at llinehan@reviewjournal.com or 702-383-0381. Follow @lawrenlinehan on Twitter.