5 prep boys basketball records that stand the test of time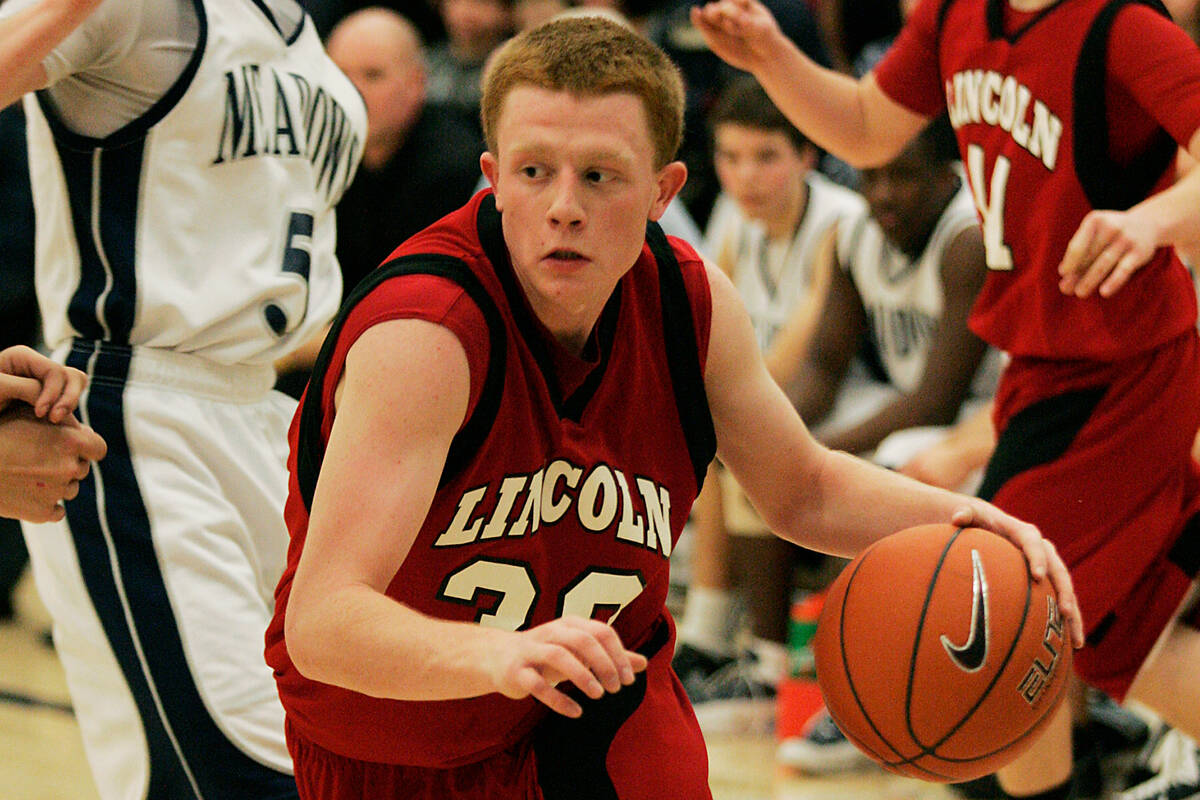 Julian Strawther and Maxwell Lewis added to Las Vegas' claim as a basketball mecca when the two locals were drafted in last week's NBA draft.
Like many others before them, Strawther and Lewis first made their names known by playing high school basketball in Southern Nevada. Some have cemented their legacies by setting records that seem unbreakable.
The record book is monitored and updated yearly by the Nevada Interscholastic Activities Association. Here are five boys basketball records that will (probably) never be broken:
Consecutive state titles: 9, Bishop Gorman (2012-20)
Gorman's dominance on the hardwood is just as impressive as its string of success in football and baseball. Led by future NBA players such as Shabazz Muhammad, Zach Collins and Stephen Zimmerman, and several future Division I players, the Gaels were unbeatable in the state tournament.
There was no state tournament in 2021 due to the pandemic. Liberty ended Gorman's run of dominance in 2022, edging the Gaels 63-62 in overtime after losing to them three times previously that season.
Seven different schools tried to dethrone Gorman during its run. They all failed. With the parity between the top boys teams and growing talent throughout the city over the last few years, a run like this will be tough to repeat.
Career points scored: 3,304, Dantley Walker, Lincoln County (2007-11)
Defenders did everything they could to try to stop the 5-foot, 11-inch guard. Full court press, face-guarding, double- and even triple-teaming, it didn't matter. Walker put on spectacular scoring performances nightly for the small school in Panaca and gave Class 2A Southern League coaches nightmares.
Along with most career points, Walker is also the state's career record holder in 3-pointers (475) and free throws made (725). He also holds the state record for most points in a game, 73, (vs. Agassi Prep, Feb. 1, 2011).
Career blocked shots: 350, Stephen Zimmerman, Bishop Gorman (2011-15)
Zimmerman was an anchor inside for the Gaels, helping them to four state titles in his high school career. He finished his high school career with 114 wins and is the Class 5A/4A record holder for all-time rebounds (1,097).
He averaged 14.7 points and 10.1 rebounds per game his senior year and was a McDonald's All-American. After one season at UNLV, he was selected in the second round of the 2016 NBA draft by the Orlando Magic.
Most points scored in a season: 1,185 Prince Fowler, Western (1994, 31 games)
Fowler averaged 38.2 points and 8.7 assists during his senior campaign with the Warriors. His play was a highlight of the Warriors' dominance in the early 1990s. They won state titles in 1990, 1991 and were a runner-up in 1992.
After his high school career, Fowler played at Oklahoma for a season, where he averaged 6.6 points per game in 31 games. He transferred to Texas Christian where he played three seasons. He averaged 10.3 points and 35.2 minutes played per game during his senior year.
Career assists: 887, Dantley Walker, Lincoln County (2007-11)
This list could have been made entirely of any of the 10 all-time state records Walker holds. Walker was just as dynamic of a passer as he was a scorer.
Of all the records, Walker's lead as Nevada's all-time assist leader compared to second place is the largest. Former Bishop Gorman and UNLV guard Noah Robotham is second with 708 assists.
Walker started his college basketball career at UNLV, where he redshirted the 2013-14 season and appeared in 11 games the following season. He then transferred to Chaminade University (Hawaii), where he played three seasons and is currently the associate head coach.
Contact Alex Wright at awright@reviewjournal.com. Follow @AlexWright1028 on Twitter.