The cancellation of nonleague games wasn't expected to impact varsity football, but playing freshman and JV games on Saturdays will be a burden, Centennial's Dustin Forshee said.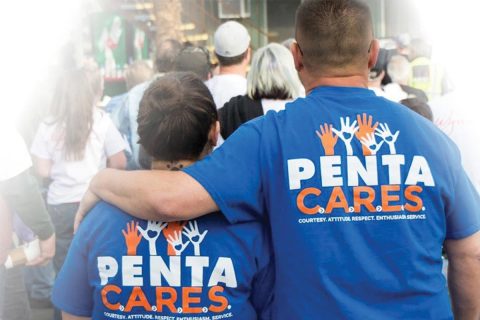 Sponsored Content
Sponsored Content for The PENTA Building Group
Thank you, Las Vegas, for being such a great place to live, raise our families, and make trusted friends. Las Vegas is known for a lot of things, but surprisingly, the best part of Las Vegas is known only to locals – its strong sense of community. Considering that Las Vegas is one of the […]
Sign up for the Nevada Preps newsletter
Have our high school sports coverage delivered to your inbox.
Unsubscribe at any time.
Liberty High football coach Rich Muraco said he was unaware of Bishop Sycamore's dubious reputation when he scheduled the Ohio team to fill an Oct. 15 opening.
Wes Reed, a former UNLV basketball player who went on to become a coach, mentor and fixture in the high school community, died Sunday from complications of COVID.
The NIAA on Friday provided an update on Gov. Steve Sisolak's signing of Emergency Directive 048 and how it affects the high school fall sports season.
Bishop Gorman outfielder Tyler Whitaker was taken No. 87 overall by the Houston Astros, the first of three Las Vegans picked Monday in the Major League Baseball draft.