After paralyzing injury, LaQuan Phillips steps back into life and looks forward to football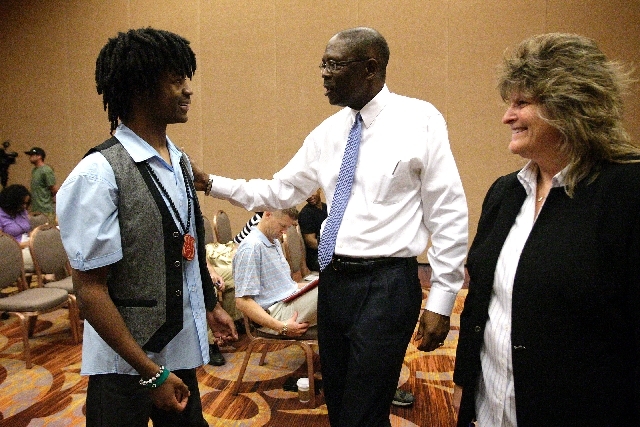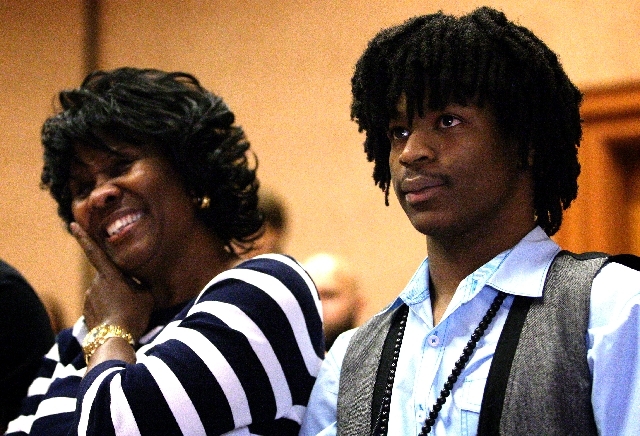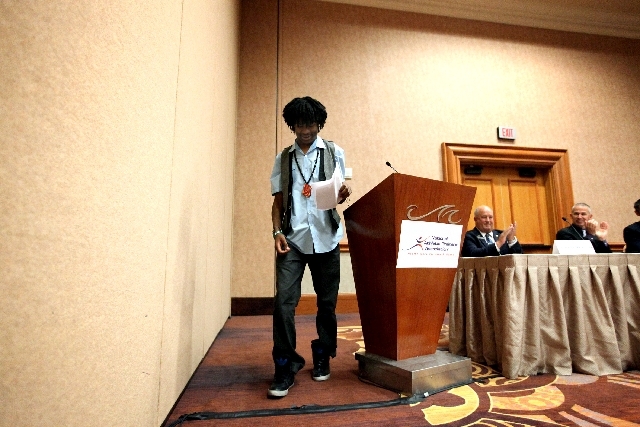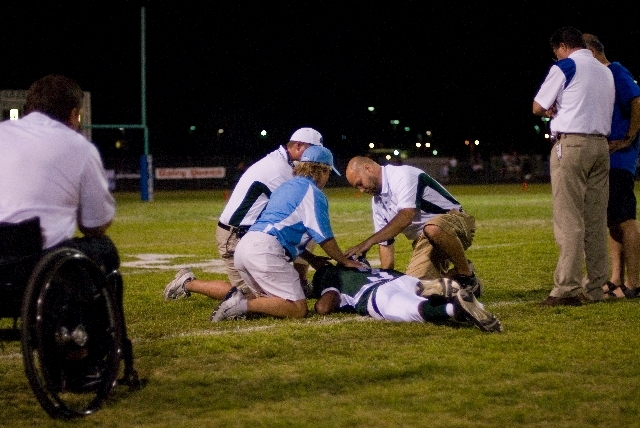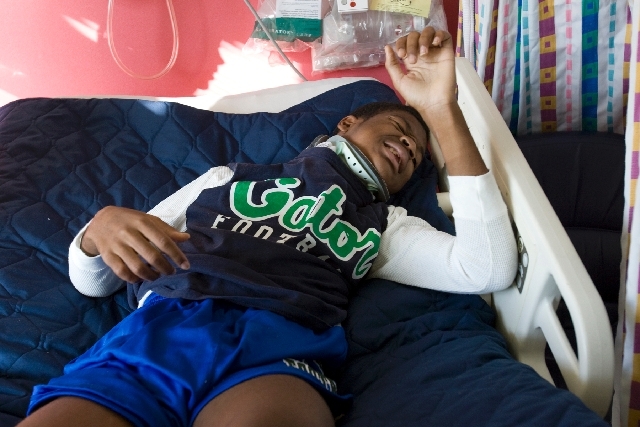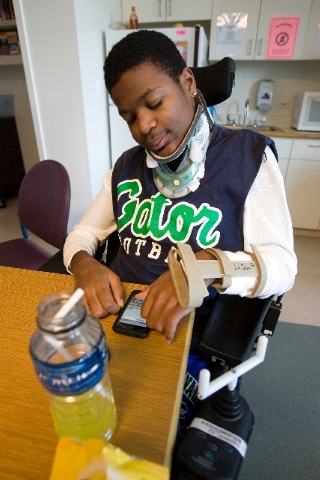 It was almost five years ago when LaQuan Phillips lay motionless on Green Valley's football field.
The Gators linebacker collided with a teammate on Sept. 5, 2008, while trying to tackle Centennial's quarterback during the second quarter of the teams' game.
And he couldn't move.
On Tuesday, Phillips, now 22, walked proudly, albeit with a slight limp, into the National Athletic Trainers Association conference at Mandalay Bay and shared his story during a news conference aimed at preventing sudden death of athletes in high school sports.
"For the most part, I feel normal, other than not being able to do the occasional pick-up games with my friends," said Phillips, who suffered temporary paralysis from the collision. He moved with the aid of a wheelchair until late 2008 and walked across the stage to receive his diploma at Green Valley's 2009 graduation ceremony.
He still lacks some motor skills, especially in his hands, and can't walk with the gait he once did, but insists that, too, is temporary.
"I'm working on it," he said. "I've been enjoying stepping into life. I've been enjoying being of age in Vegas finally. I'm working. I love my new job. I took a little break from school to re-evaluate myself. I enjoy every day."
Phillips lives with his older brother and has a daily exercise regimen aimed at increasing his motor skills and balance.
"It's great to be able to see him doing so well and with such a positive attitude. He's been through a lot," said Green Valley trainer Jeremy Haas, whom Phillips credits with saving his life. "Seeing him laying on the field motionless. I got out there as quick as I could, and the first thing he was telling me was that he couldn't feel anything, couldn't move. It was a scary moment."
As surreal as the moment was, Phillips' recovery has been nothing short of remarkable.
"I'm just in amazement seeing him today," said Pam Sloan, the Clark County School District's director of athletics, who also witnessed the injury. "To see a student-athlete not able to move is just scary. He's a true inspiration for a lot of kids, especially kids who think they just can't take that next step toward a goal.
"This young man is just unbelievable."
And his story isn't finished.
"I'm still focused on getting back on the football field," Phillips said.
Yes, really.
Phillips still wants to play the game he loves, the game that for a while took away a portion of his freedom.
"Football is in my future, and I believe that's up to me," he said. "I truly do want to. It's going to take a lot of work. It will take everything I have in me, more blood, sweat and tears than I ever imagined I can give, but I'm willing to give it my all to get back on the football field some day.
"You always have to believe you're going to take that next step."
Contact reporter Bartt Davis at bdavis@reviewjournal.com or (702) 387-5230.