Athletes of the Week — Feb. 14
February 13, 2019 - 5:54 pm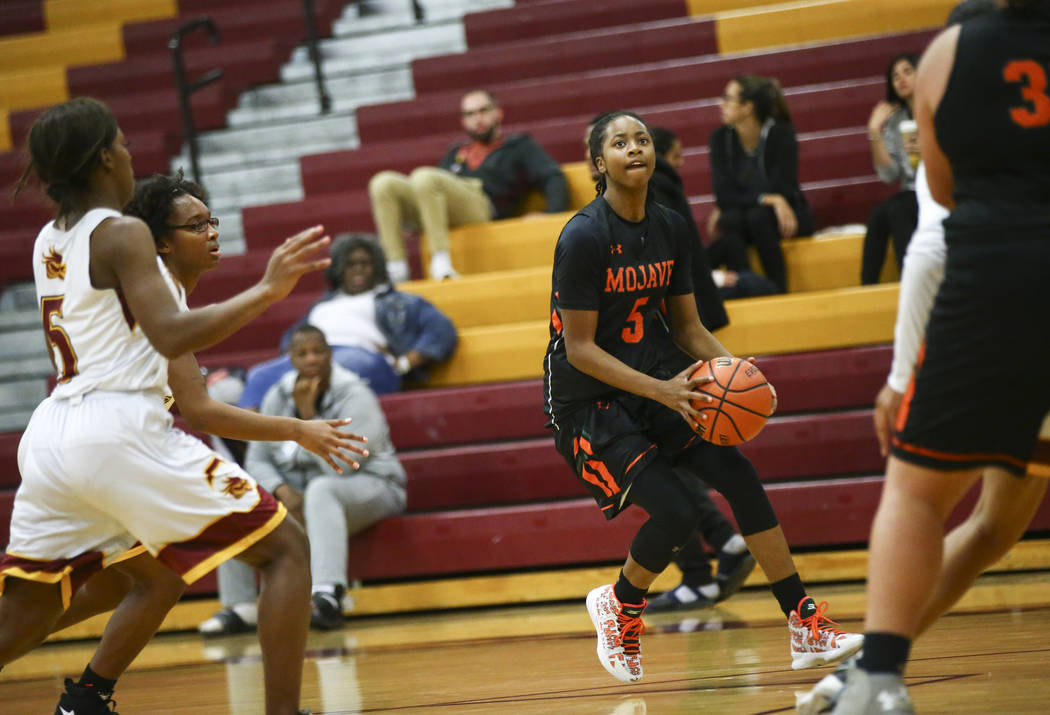 Athletes of the Week
Boys Basketball
Zaon Collins, Bishop Gorman
The sophomore point guard scored 10 of his 18 points in the second overtime as the top-ranked Gaels earned a 74-68 win over No. 2 Clark.
— —
Girls Basketball
Alecia Kelly, Mojave
The senior had a game-high 24 points in a 58-21 win over Western on Tuesday to help the Rattlers clinch first place in the Class 3A Sunset League.
— —
Flag Football
Lea Angione, Arbor View
The junior completed 12 of 20 passes for 192 yards and three touchdowns to help the Aggies down Rancho, 32-6 in the opening round of the Mountain Region tournament.
— —
Wrestling
Steele Dias, Green Valley
The senior defeated Spanish Springs' Nickolas Foster 9-4 to capture the Class 4A 120-pound state title, his third state championship.