Athletes of the Week — Oct. 3
October 3, 2018 - 2:02 pm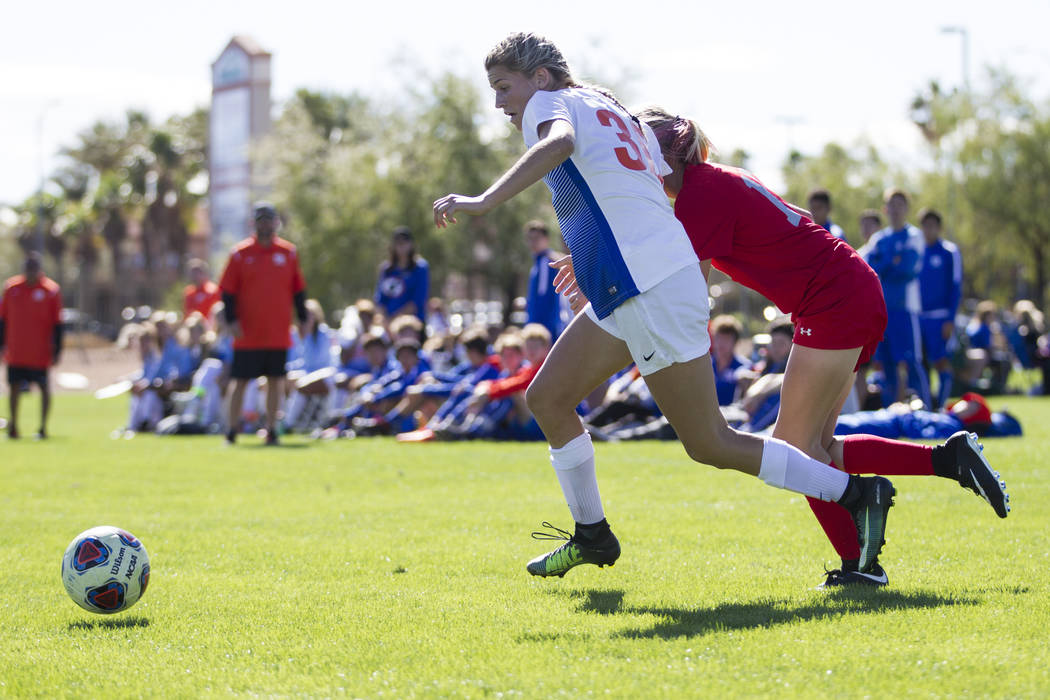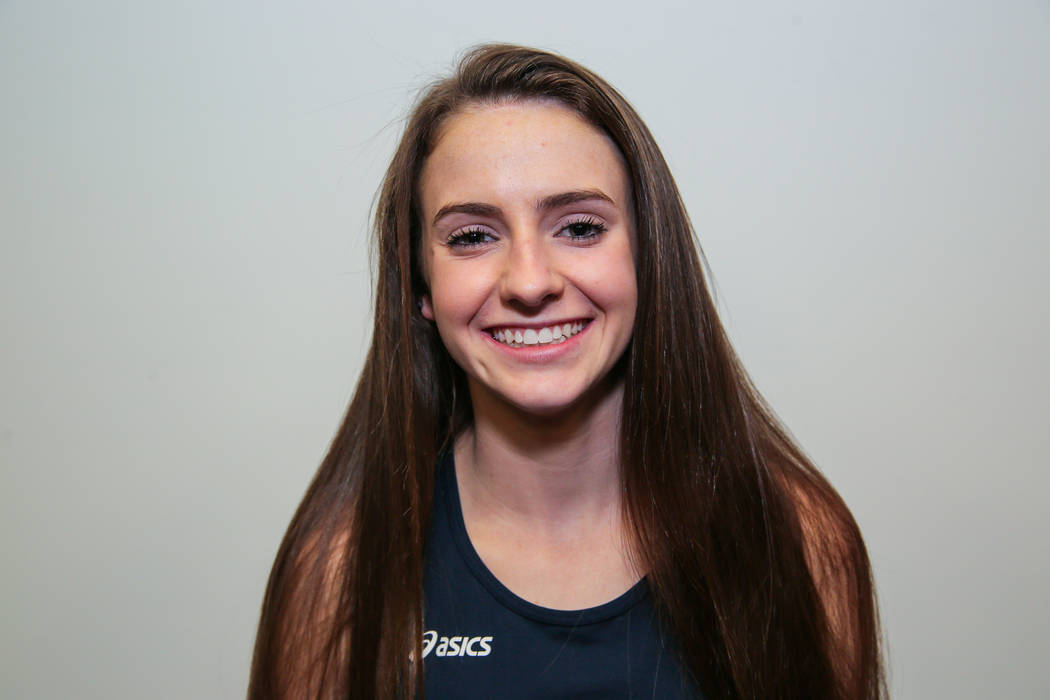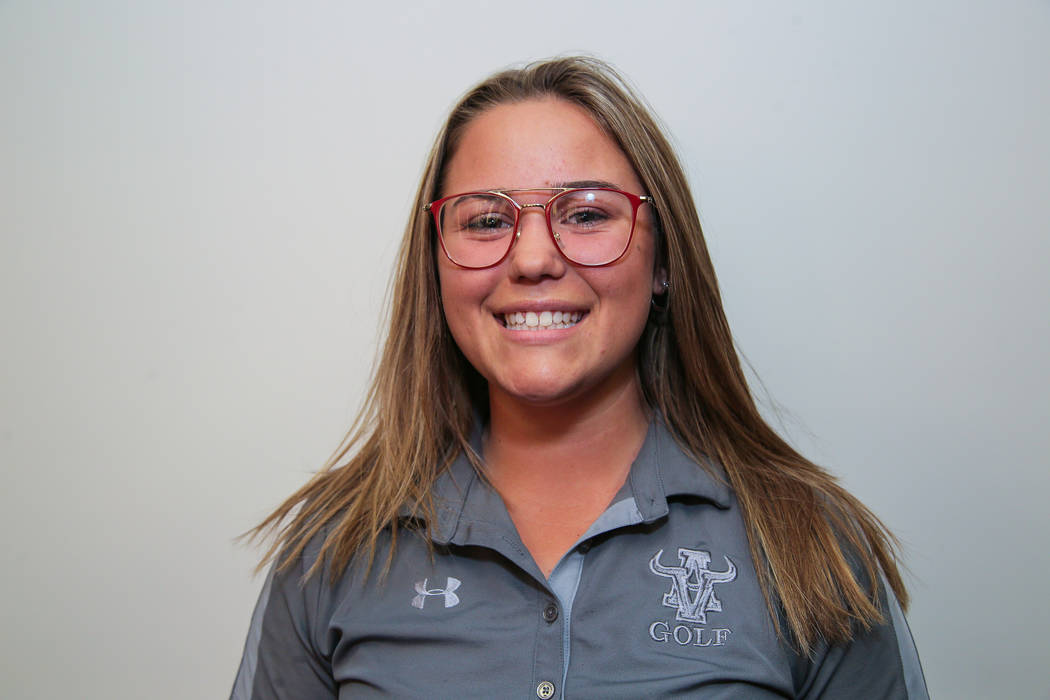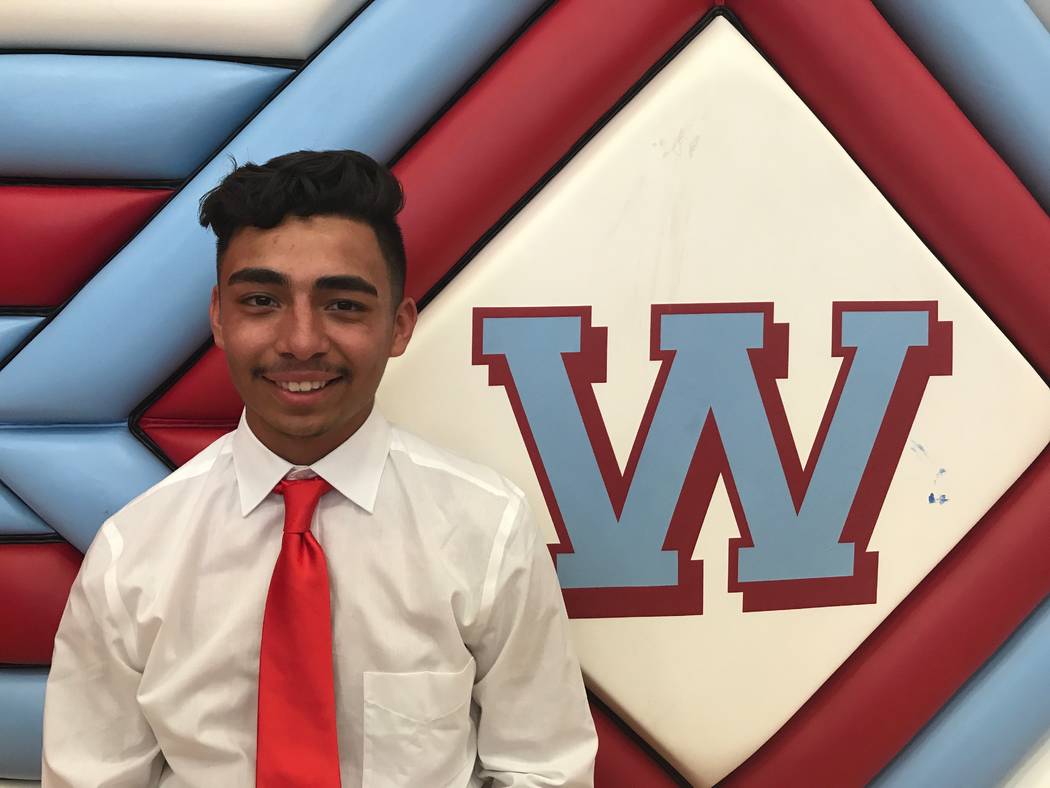 Boys Cross Country
Landon Morrison, Desert Oasis
The senior set a personal record for 3.1 miles with a time of 16 minutes, 46.7 seconds to help the Diamondbacks to the team title at the Falcon Invitational at Foothill.
— —
Girls Cross Country
Claire Rawlins, Coronado
The junior won the junior-senior race at the Falcon Invitational at Foothill, finishing the 3.1-mile race in 19 minutes, 16 seconds.
— —
Football
Jarrett Zibert, Valley
The junior quarterback completed 9 of 16 passes for 355 yards and five TDs in a 46-3 road win over Western. Zibert also rushed for 62 yards and a touchdown on six carries. The 355 yards was the fifth-most by a Class 3A quarterback.
— —
Girls Golf
Kyndall Newman, Arbor View
The sophomore carded a 3-under-par 68 at TPC Las Vegas last week to win a Northwest League match.
— —
Boys Soccer
Juan Estrada, Western
The senior had four goals and an assist in two games last week, and moved into the Class 3A Southern Region lead and tie for Southern Nevada lead with 21 goals on the season.
— —
Girls Soccer
Gianna Gourley, Bishop Gorman
The senior had five goals for the Gaels last week to help keep them undefeated.
— —
Boys Tennis
Chase Kasday, Bonanza
The freshman didn't drop a game in going 3-0 in singles in an 11-7 road win over Faith Lutheran.
— —
Girls Tennis
Kaya Richardson, Palo Verde
The senior was 3-0 in singles in a 13-5 victory over Shadow Ridge that clinched the Mountain Region's No. 1 playoff seed.
— —
Girls Volleyball
Paige Parlanti, Desert Oasis
The freshman was named to the all-tournament team and led the Diamondbacks to the championship of the Boulder City Invitational. Parlanti had 10 kills, three digs and two aces in a 2-1 win over Boulder City in the championship match. She had 17 kills and eight digs in a 2-1 semifinal victory over Las Vegas High.