Athletes of the Week — Sept. 26
September 26, 2018 - 2:09 pm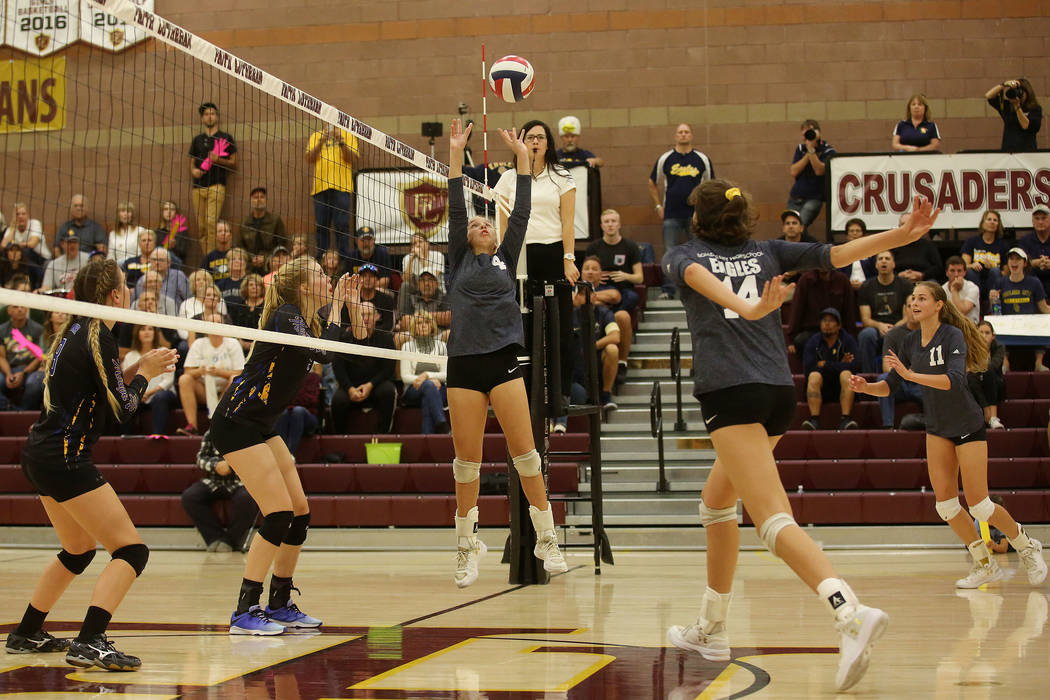 Boys Cross Country
Christian Franklin, Valley
The junior won the UNLV Invitational with a time of 17 minutes, 2.1 seconds for 3.1 miles.
— —
Girls Cross Country
Jazmin Felix, Desert Pines
The junior won the UNLV Invitational title, winning the 3.1-mile race in 19 minutes, 59 seconds.
— —
Football
Majae Madison, Cheyenne
The sophomore rushed for 202 yards and four touchdowns on 19 carries in a 57-13 victory over Valley.
— —
Girls Golf
Gracie Olkowski, Faith Lutheran
The junior carded a 3-under-par 69 to win a Northwest League match at Palm Valley on Thursday.
— —
Boys Soccer
Tyson Tesfamariam, Durango
The senior scored two goals to help the Trailblazers come back and tie top-ranked Palo Verde, then scored a goal in a key Southwest League victory over Clark.
— —
Girls Soccer
Gabriella Lancaster, Legacy
The Longhorns played only one game last week, but the senior had six goals and assist to help Legacy roll by Desert Pines.
— —
Boys Tennis
Tanner Albright, Rancho
The senior posted an aggregate record of 5-0 in singles to help the Rams score victories over Desert Pines and Cimarron-Memorial.
— —
Girls Tennis
Jalen Keller, Palo Verde
The sophomore posted a 3-0 singles record in a win Thursday over Cimarron-Memorial to help the Panthers remain undefeated.
— —
Volleyball
Ava Wright, Boulder City
The sophomore registered 51 assists to help the Eagles log a 22-25, 23-25, 25-23, 25-16, 15-7 victory over Moapa Valley in their league opener last Monday.