Spring Valley's Brysen Mortensen, Chaparral's Cerell Cardines pace boys bowling qualifiers
February 1, 2018 - 6:26 pm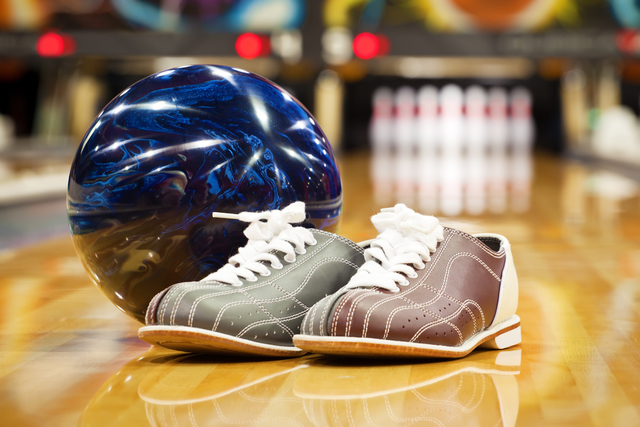 Spring Valley's Brysen Mortensen rolled a 773 series Thursday to finish in first place in the Class 4A boys bowling individual tournament qualifying at the Gold Coast Bowling Center.
Mortensen followed up a 279 opening game with a 280 and a 214 in his series.
Liberty's Terrance Rock was second with a 728 series, and defending state champion Caleb Andrews of Clark was third with a 716.
The top six qualifiers advance to the state final at 2:30 p.m. Friday at Gold Coast.
Desert Oasis' Zach Dobbs took fourth with a 687 series. Las Vegas' Kyle Wilson (677) and Spring Valley's Ku'uleialoha Mortensen (666) grabbed the last two spots in Friday's final.
Cardines cruises in 3A qualifying
Defending state champion Cerell Cardines of Chaparral pulled away from the field to take the top spot in the Class 3A boys qualifying.
Cardines rolled a 676 series. Tech's Brendan Lindsey, the 2016 Division I-A state champion, was second with a 599.
Rounding out the top six and joining Cardines and Lindsey in Friday's final were: Cheyenne's Josue DeAlba (584), Del Sol's Jabour Clark (565) and Skylur Pinkus (562), and Boulder City's Jamison Kaboli (546). Pinkus finished second to Cardines in the championship round last season.