Roundup: Keith Williams leads Arbor View to victory
September 26, 2017 - 9:45 pm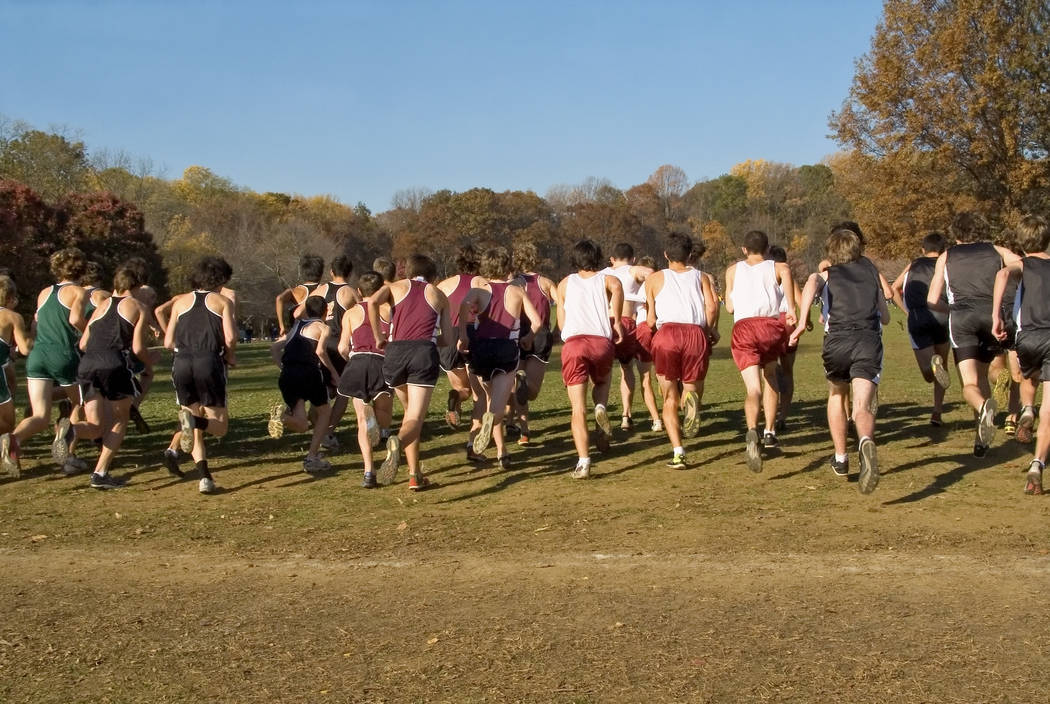 Arbor View's Keith Williams won a 3.1-mile race at Palo Verde on Tuesday to lead the Aggies to victory in a seven-team meet.
Williams finished in 17 minutes, 3 seconds, two seconds ahead of Desert Oasis' Conner Nicholas. Arbor View's Ian Jackson was third at 17:12, followed by Desert Oasis' Brien Hosier (17:17) and The Meadows' Ian Cook (17:35).
Arbor View won the meet with 48 points. Desert Oasis was second with 48, followed by Palo Verde (80), The Meadows (80), Sierra Vista (103), Spring Valley (141) and Bonanza (186).
Coronado claims meet title
At Sonata Park, Coronado took three of the top four spots to finish with 27 points to win a six-team meet.
Liberty's Ryan Gilbert won the 2.86-mile race in 15:35. He was followed by Coronado's Tom Dougherty (15:36), Bryce Tondryk (16:05) and Tim Conaway (16:07).
Foothill was second with 58, followed by Liberty (66), Australian Select (99), Silverado (153) and Desert Pines (160).
Clark runs away at Shadow Ridge
At Shadow Ridge, the top three finishers were Clark runners and the Chargers scored 23 team points to beat Shadow Ridge (43).
Liam Jones won the 3.1-mile race with a time of 17:05.14, followed by Trevor Pearl (17:36.74) and Mario Tavares (17:37.37).
Shadow Ridge's Damian Smith finished fourth with a time of 17:59.81.
Bryce Odegard, Pahrump Valley roll to win
At Floyd Lamb Park, Pahrump Valley's Bryce Odegard won a 3.1-mile race in 16:10.53 to lead the Trojans to victory in a five-team meet.
Pahrump's Layron Sonerholm was second in 17:22.25, and the Trojans finished with 38 points.
Centennial was second with 40, and Bishop Gorman placed third with 70.
Durango's Dagim Seme was third individually in 17:22.35, and Gorman's Massimilliano Swenson was fourth in 17:24.48.
Results: