Roundup: Shadow Ridge boys win seven-team meet
September 26, 2018 - 9:13 pm
Updated September 26, 2018 - 9:21 pm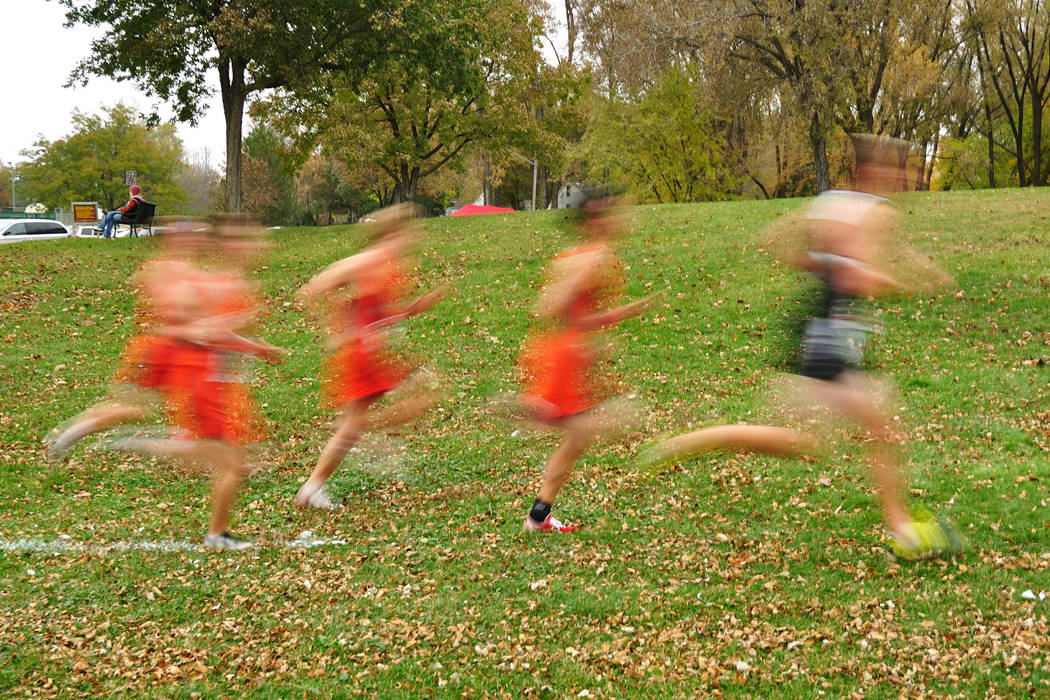 Shadow Ridge's boys cross country team placed its five scoring runners among the top 10 finishers Wednesday to win a seven-team meet at Floyd Lamb Park.
The Mustangs finished with 36 points. Bishop Gorman was second with 44, followed by Legacy (86), Palo Verde (104), Las Vegas (128), Cimarron-Memorial (141) and Faith Lutheran (194).
Legacy's Romelow Turner won the 3.1-mile race in 16 minutes, 58.1 seconds. He was one second ahead of Gorman's Massimiliano Swenson.
Shadow Ridge's Josh Hostetler was third in 17:22.8.
Gorman girls win at home
At Floyd Lamb Park, Bishop Gorman placed six runners among the top nine finishers Wednesday to easily win a five-team girls cross country meet.
The Gaels had 19 points. Palo Verde was second with 45, followed by Shadow Ridge (87), Las Vegas (105) and Legacy (146).
Cimarron-Memorial freshman Olivia Garcia won the 3.1-mile race in 18 minutes, 33.6 seconds, narrowly beating Gorman's Emilia Puskas (18:34.2).
Gorman's Jacqueline Leon was third in 20:12.1.
Results: