Valley's Donovan Jones wins race, but Green Valley takes team title
September 27, 2017 - 10:21 pm
Updated September 28, 2017 - 4:08 am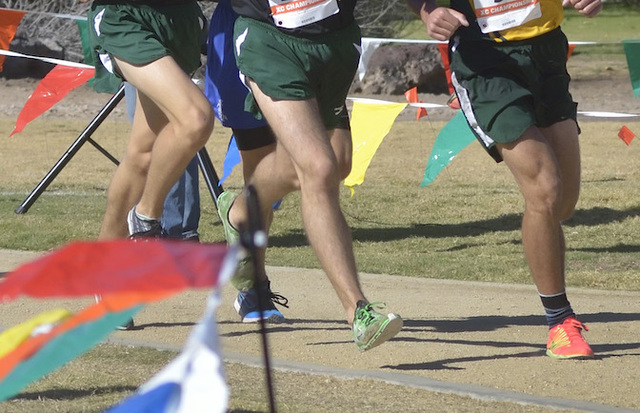 Green Valley's boys cross country team took three of the top seven spots to win a seven-team meet at Cornerstone Park.
Valley's Donovan Jones won the 2-mile race in 11 minutes, 19 seconds. Las Vegas High's Eli Zamora was second in 11:22, followed by Basic's Cody White (11:28) and Seth Blackwell (11:30).
Green Valley took the next three spots and finished with 40 points. Valley was second with 57, and Basic was third with 63.