Roundup: Foothill dominates Southeast meet
September 12, 2018 - 9:54 pm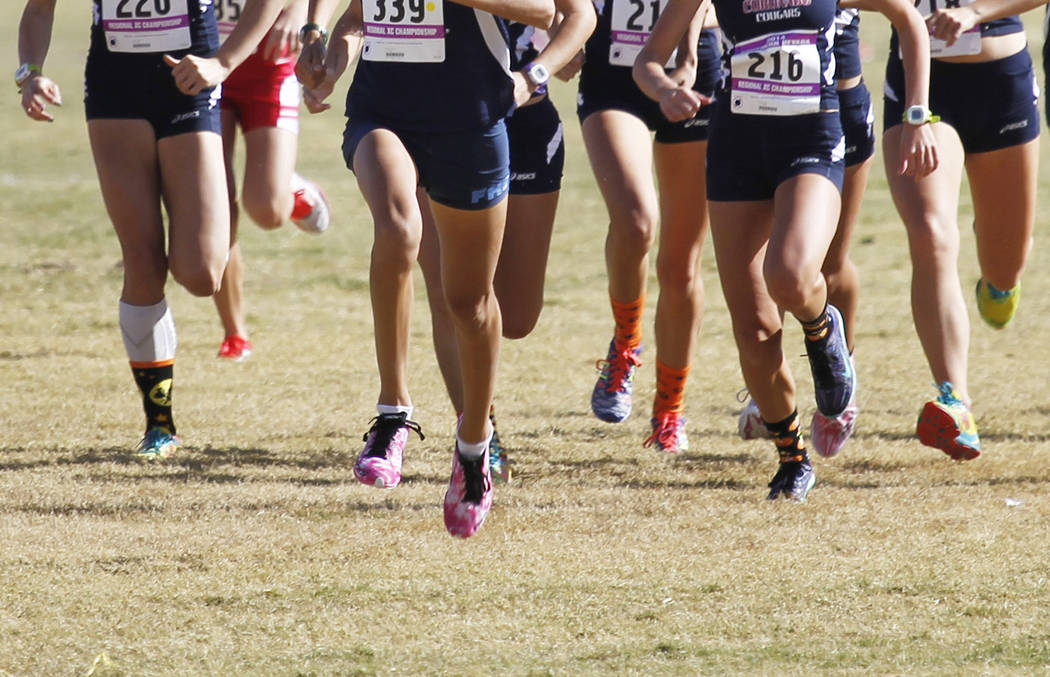 Host Foothill's girls cross country team grabbed seven of the top eight spots to easily win a Southeast League cross country meet Wednesday.
The Falcons scored the minimum 15 points. Coronado was second with 62, followed by Liberty with 82 and Tech with 84.
Foothill's Kylee Reyes won the 2.5-mile race in 17 minutes, 24.9 seconds. Teammate Erica Schulz was second in 17:46.9. The Falcons' Emma Doty was fourth in 18:07.4, and Andrea Williams took fifth in 18:11.9.
Basic's Emma Foster finished third in 17:55.4.
Palo Verde wins Northwest League meet
At Shadow Ridge, Palo Verde had three of the top five finishers to win a Northwest League meet.
The Panthers finished with a team score of 20. Arbor View was second with 37. Faith Lutheran was third with 88, and Centennial took fourth with 107.
Cimarron-Memorial's Olivia Garcia won the 3.1-mile race in 25:31.1.
Palo Verde's Hailey Hill was second in 25:31.1 with teammates Amber Garrett (26:36.1) and Ellie Warner (26:50.4) finishing fourth and fifth, respectively.
Shadow Ridge's Ellie Reese was third in 26:24.2.
Results: