FIELDER'S CHOICES: Banged-up McQueen no match for Gorman
December 2, 2010 - 6:36 pm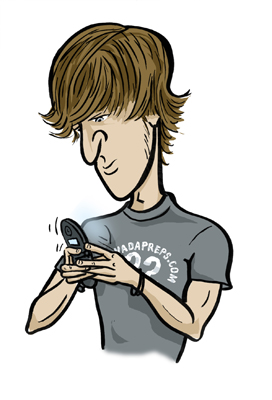 It's the week Bishop Gorman's football team has waited all season for.
The Gaels, who entered the season as the favorite to win a second straight Class 4A state title, haven't come close to stumbling against an in-state team and are one win from repeating.
They'll try to find that win against McQueen on Saturday at Sam Boyd Stadium. Kickoff is at 12:07 p.m.
McQueen, which braved snow, wind and really big linemen to beat Liberty 7-6 last week, won the title in 2008.
On paper, it's a great matchup — two teams that have combined to win 14 state titles, including the last three.
But the Lancers aren't healthy. Top running back Nick Shepherd and top receiver Rollins Stallworth were helped off the field last week and won't play Saturday. Shepherd's backup is also likely to miss the game after suffering a concussion.
So much for a good matchup on paper.
My last pick of the football season had better be a good one. Here goes.
Why McQueen can win — It's not like the Lancers have to beat Gorman three times out of five or four out of seven. They only have to do it once.
McQueen has one of the better defenses in the state and could keep this game close. Gorman hasn't played in many close games lately.
Or … maybe Gorman forgets where Sam Boyd Stadium is (judging by turnouts at UNLV games, most people have forgotten).
If McQueen were healthy, it'd be easier to come up with scenarios where the Lancers can win.
And if I were better looking, I might have a girlfriend.
Why Gorman can win — There aren't any secrets here. There's nothing we haven't been over before.
Gorman is explosive. As we saw last week against Palo Verde, the Gaels can be held down for almost a half and put the game out of reach in a couple of minutes.
Jarrett Solomon looked really uncomfortable early last week before settling down and doing his usual good work at quarterback.
Shaquille Powell has played a little more than half a season, which makes him a lot more fresh than almost anyone else on the field. He's hard to catch and maybe more difficult to bring down.
On top of that, Gorman's defense is every bit as good as McQueen's, if not better.
The prediction — Gorman beat up on Del Sol last year, turning the state title game into a 48-minute party and winning, 62-21. The Gaels beat Northern Region champion Reed by the same score in a state semifinal the week before.
I'm not sure this will be a 41-point game, but I don't see it being close, either.
It's three titles in four years for the Gaels. Gorman by 28.
Last week: 1-1 (overall and with points).
Season: 90-22 (overall), 73-39 (with points).