FLAG FOOTBALL: Madisyn McArthur leads Foothill past Durango
November 28, 2016 - 9:01 pm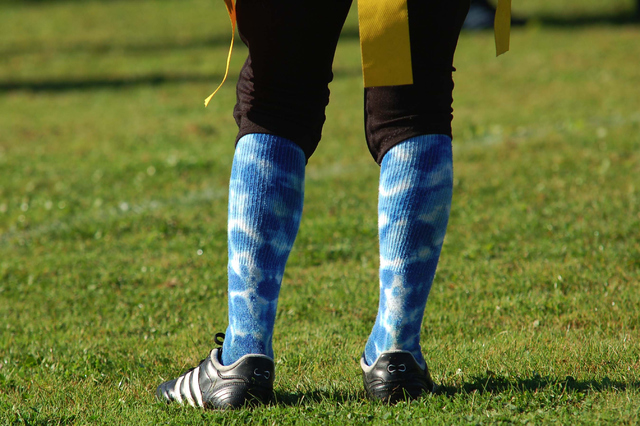 Madisyn McArthur had a hand in three touchdowns on Monday to lead Foothill's flag football team to a 20-6 win over visiting Durango.
McArthur scored on runs of 1 yard and 4 yards. She also threw a 36-yard touchdown pass to Whitley Brow.
McArthur completed 4 of 12 passes for 91 yards and a touchdown. She also rushed for 44 yards on eight carries.
Brow had three catches for 94 yards, and Amber Risheg and Maia Nelson each had an interception for the Falcons.
Kiana-Capri Wilcox scored on a 3-yard run for Durango.
Palo Verde 14, Basic 7 — At Basic, the Panthers scored two second-half touchdowns to edge the Wolves.
Box score: