Former Bishop Gorman star Cadyn Grenier selected by Orioles in MLB Draft
Updated June 4, 2018 - 9:53 pm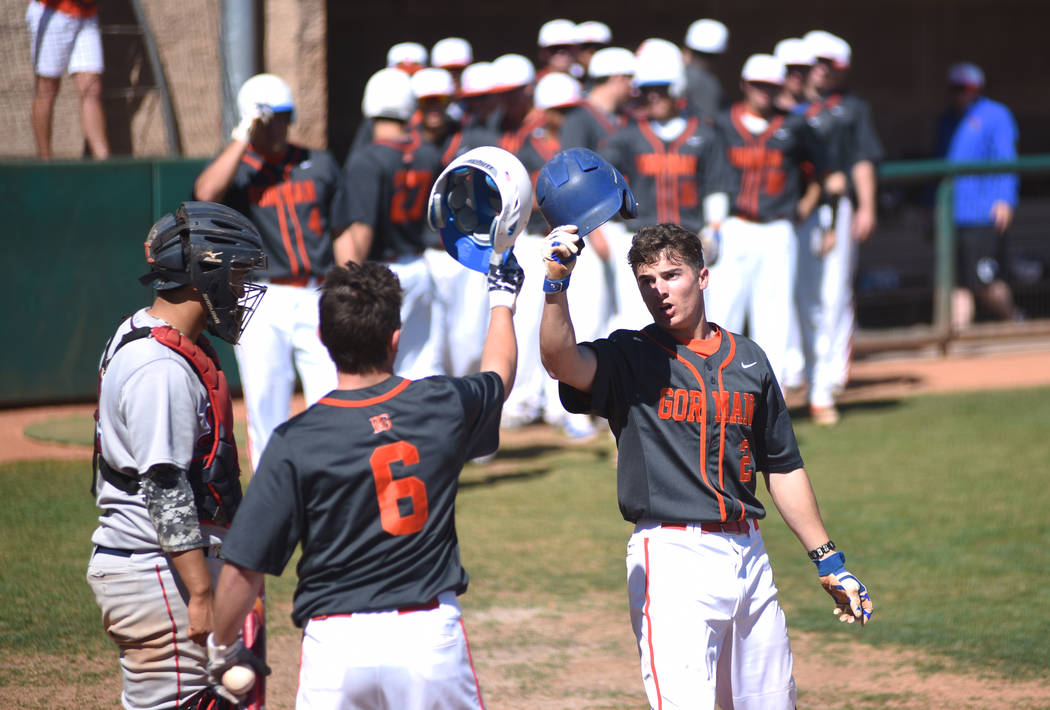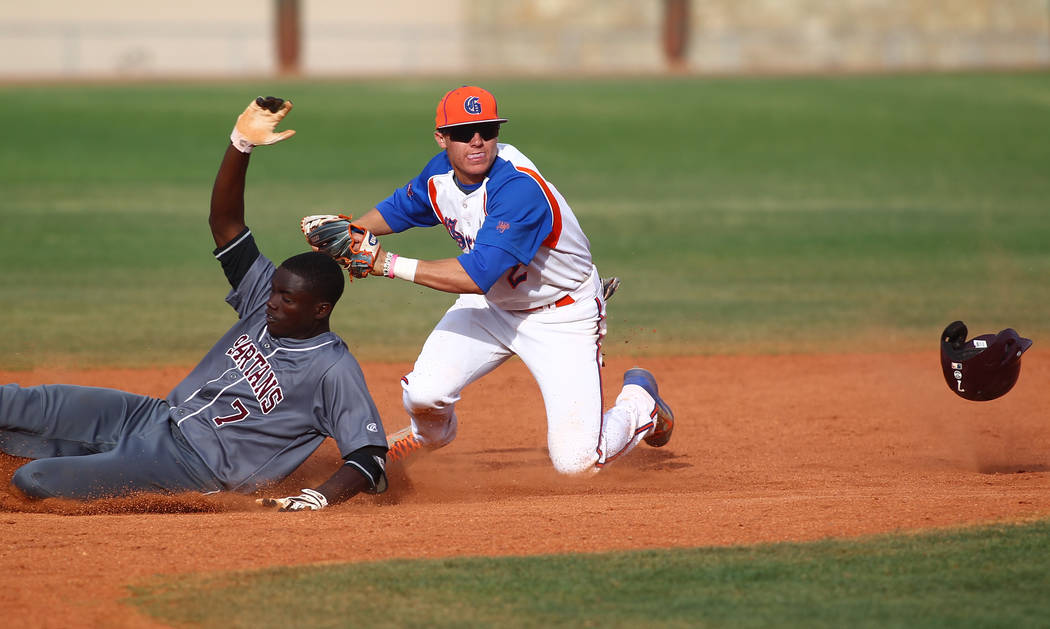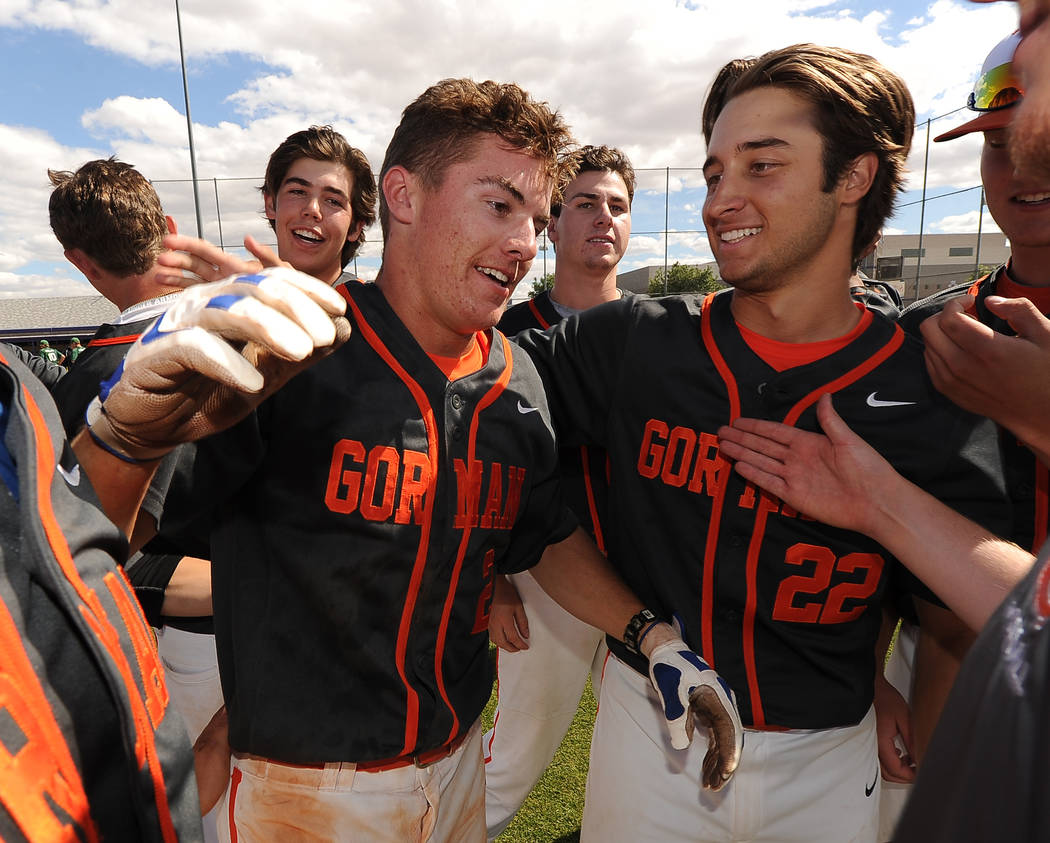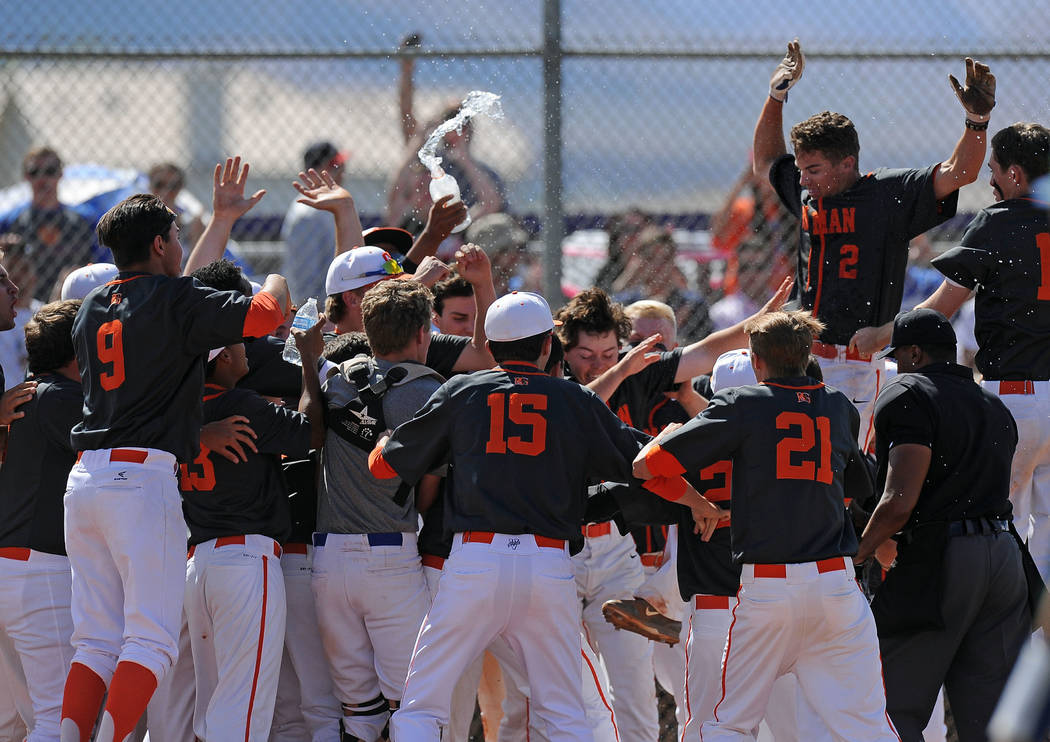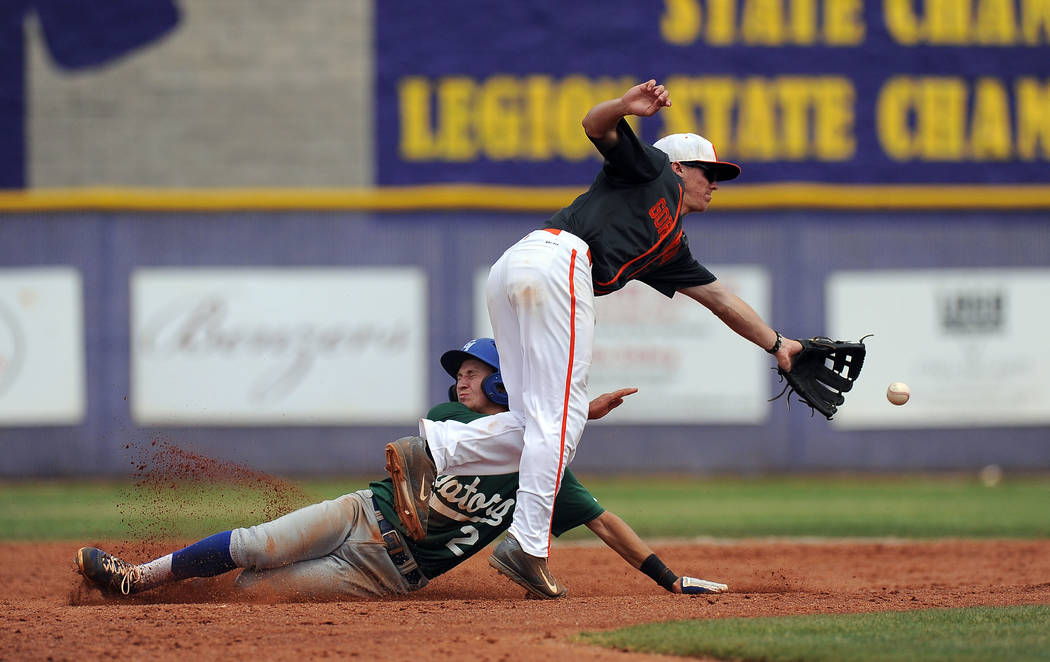 Cadyn Grenier was sitting in the Oregon State players lounge watching Monday's MLB Draft, supporting his teammates, knowing he would hear his name called soon.
He went to go shoot pool when he got a call from his adviser. The Baltimore Orioles were on the line. And they were ready to make the former Bishop Gorman High School standout the 37th overall pick.
"They put the pick in, and I'm going to be an Oriole," he said with disbelief in his voice. "I'm still coming down from it and still trying to figure stuff out and get it through my head that it's a real thing."
Grenier batted .328 with .415 on-base percentage as the Beavers' shortstop this season. Two of his teammates were selected before him: Infielder Nick Madrigal went fourth overall to the White Sox, and outfielder Trevor Larnach went 20th to the Twins.
"When it comes down to it, you don't care who takes you, but the fact that it's the team that one, is the same colors as Oregon State so I'm not going to have to change much," Grenier said. "So that's huge."
Guess who gets to keep wearing the Orange and Black! #GoBeavs pic.twitter.com/2WSx6TiaCZ

— Oregon State Baseball (@BeaverBaseball) June 5, 2018
In 2015, Grenier hit a walk-off home run in the ninth inning of the state championship game against Green Valley. That was followed by the Cardinals selecting him in the 21st round. While Grenier can still return to college for his senior year, that didn't sound like that would be the case.
"This is what I've been going for so it's very, very likely I'm going to go forward with this," Grenier said.
One person was not surprised Grenier was selected as early as he was. Gorman coach Gino DiMaria said he knew when he saw Grenier as a freshman that he was going to be a special player.
"We knew that his future was bright and that he would be drafted high, not just because of the baseball player that he presents himself on the field, but the way he is as a person," DiMaria said. "It's just an honor because a lot of coaches can coach a lifetime and never be able to say they coached kid that got drafted that high."
DiMaria could continue to be a proud coach Tuesday. Gorman slugger Austin Wells in the highest-rated high school player from the Las Vegas area, and could go when the draft resumes with rounds 3-10.
More preps: Follow all of our Nevada Preps coverage online at nevadapreps.com and @NevadaPreps on Twitter.
Contact Justin Emerson at jemerson@reviewjournal.com or (702) 387-2944. Follow @J15Emerson on Twitter.