Athletes of the Week — April 11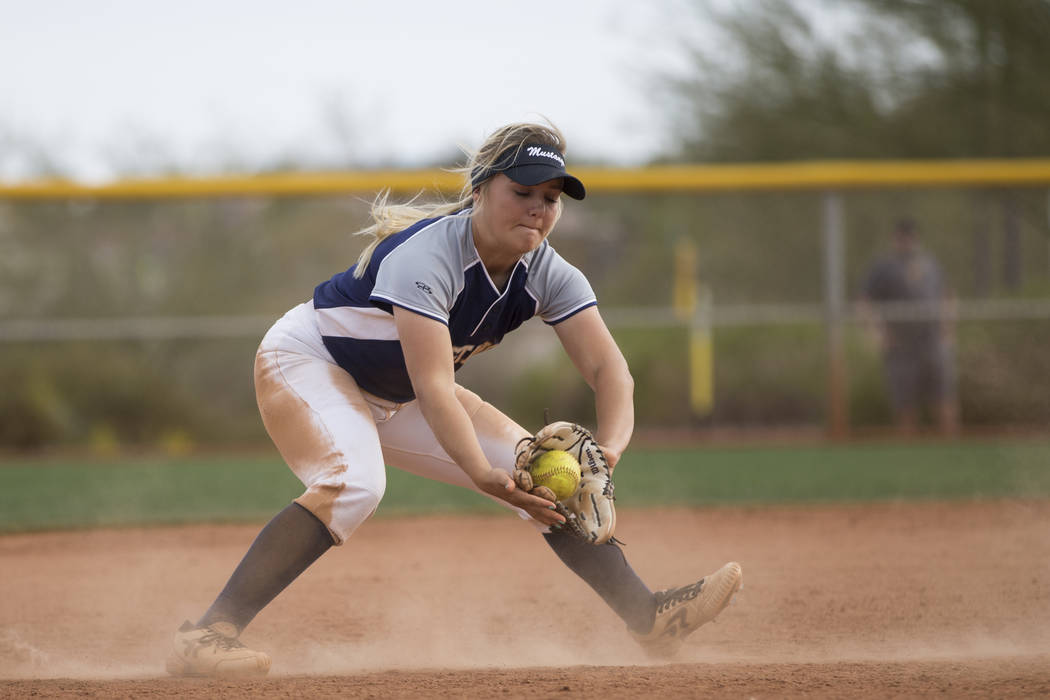 ATHLETES OF THE WEEK
Baseball
Andrew Hauck, Foothill
The senior allowed two hits and struck out 11 in six scoreless innings in a 1-0 home win over Las Vegas.
— —
Boys Golf
Brett Sodetz, Coronado
The sophomore placed second at the Champions Invitational in Indio, California. He finished one stroke behind the leader with a three-day total of 223.
— —
Softball
Mia Voges, Shadow Ridge
The senior hit for the cycle on Wednesday, and doubled on Tuesday and Thursday to help the Mustangs complete a three-game sweep over Cimarron-Memorial.
— —
Boys Swimming
Adam Mirjanian, Chaparral
The senior posted a time of 1 minute, 52.65 seconds to win the 200-yard freestyle and took the 100 butterfly in 58.46 seconds in a meet with Del Sol. His time in the 200 freestyle is the best this season among Class 3A boys.
— —
Girls Swimming
Meg Kurosawa, Desert Oasis
The junior won the 100-yard freestyle and 100 backstroke in a meet with Bishop Gorman. Kurosawa posted a time of 55.81 seconds in the 100 freestyle and 1:00.63 in the backstroke, both the fastest times of the season in the Class 4A Sunset Region.
— —
Boys Track
Sever Stewart, Faith Lutheran
The junior swept the hurdle events, winning the 100-meter hurdles in 16.14 seconds and the 300 hurdles in 40.45 to lead Faith Lutheran to the team title at the Richard Lewis Invitational.
— —
Girls Track
Mia Smith, Green Valley
The junior won the 1,600- and 3,200-meter runs at the Richard Lewis Invitational to help the Gators to the team title. Smith won the 1,600 in 5 minutes 33.01 seconds and took the 3,200 in 12:32.64.
— —
Boys Volleyball
Derek Robnett, Shadow Ridge
The senior had 19 kills, 12 digs and seven blocks in a 23-25, 18-25, 25-20, 25-19, 15-13 win over Centennial.