Athletes of the Week — Oct. 11
October 11, 2017 - 4:19 pm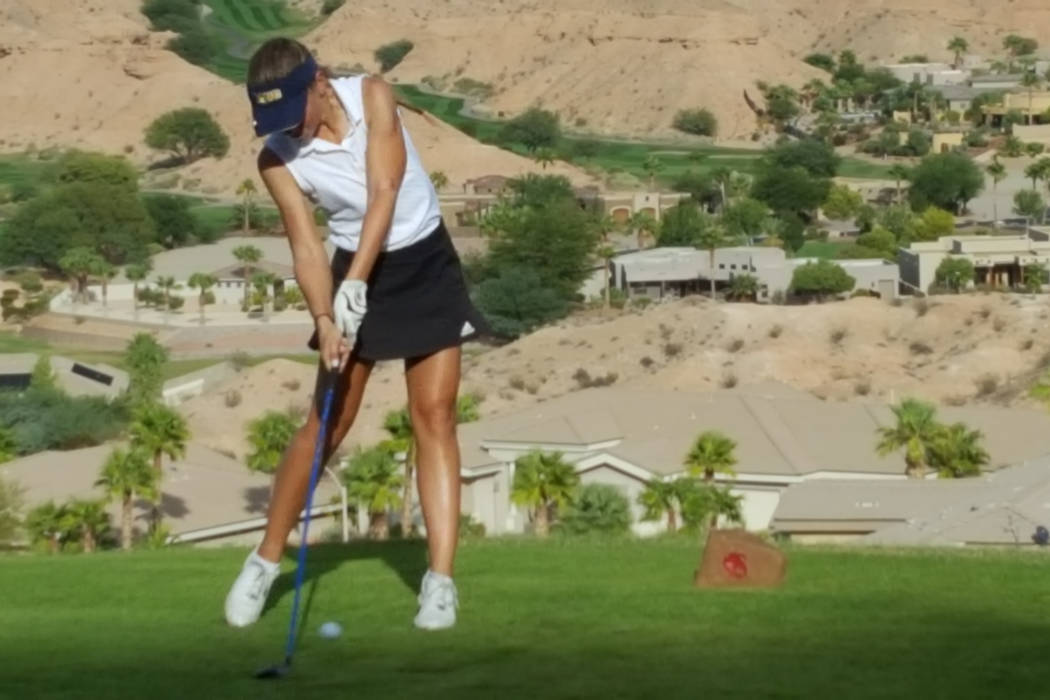 ATHLETES OF THE WEEK
Boys cross country
Conner Nicholas, Desert Oasis
The junior won the junior-senior boys race at the Falcon Invitational with a time of 16 minutes, 33 seconds for 3.1 miles.
— —
Girls cross country
Myna Buckley, Foothill
The junior ran a 3.1-mile race in 19 minutes, 15 seconds to win the Falcon Invitational.
— —
Football
Braeden St. John, Moapa Valley
The junior scored two touchdowns in the final eight minutes as the Pirates scored 21 unanswered points to beat visiting Chaparral 28-14. St. John caught a 16-yard TD pass with 7:41 to play to tie the game, then scored on a 26-yard TD run with 1:44 left to give Moapa Valley the lead.
— —
Girls golf
Lani Potter, Boulder City
The senior shot 1-under-par 71 on Thursday at Las Vegas National to earn medalist honors and lead the Eagles to victory in a six-team Class 3A Sunrise League match.
— —
Boys soccer
Angel Arreola, Sunrise Mountain
The junior had five goals and three assists in two games to help keep the Miners undefeated and untied with three weeks to play.
— —
Girls soccer
Brinkley McCoy, Las Vegas
The Wildcats played just once last week, but the sophomore had a goal and two assists in a 4-1 win over Rancho to lift Las Vegas into first place in the Northeast League.
— —
Boys tennis
Artem Iermolov, Clark
The sophomore posted a 3-0 mark in singles to lift the Chargers to a 11-7 win over Palo Verde for the Sunset Region team title.
— —
Girls tennis
Olivia Maalouf and Karissa Matthews, Bishop Gorman
The duo went 3-0 in doubles to help the Gaels secure a 11-7 win over Faith Lutheran and their second Sunset Region team title.
— —
Girls volleyball
Natalie Starlin, Centennial
The senior outside hitter totaled 18 kills last week to help the Bulldogs to wins over Spring Valley and Desert Oasis.