Here is the Review-Journal's Female Athlete of the Year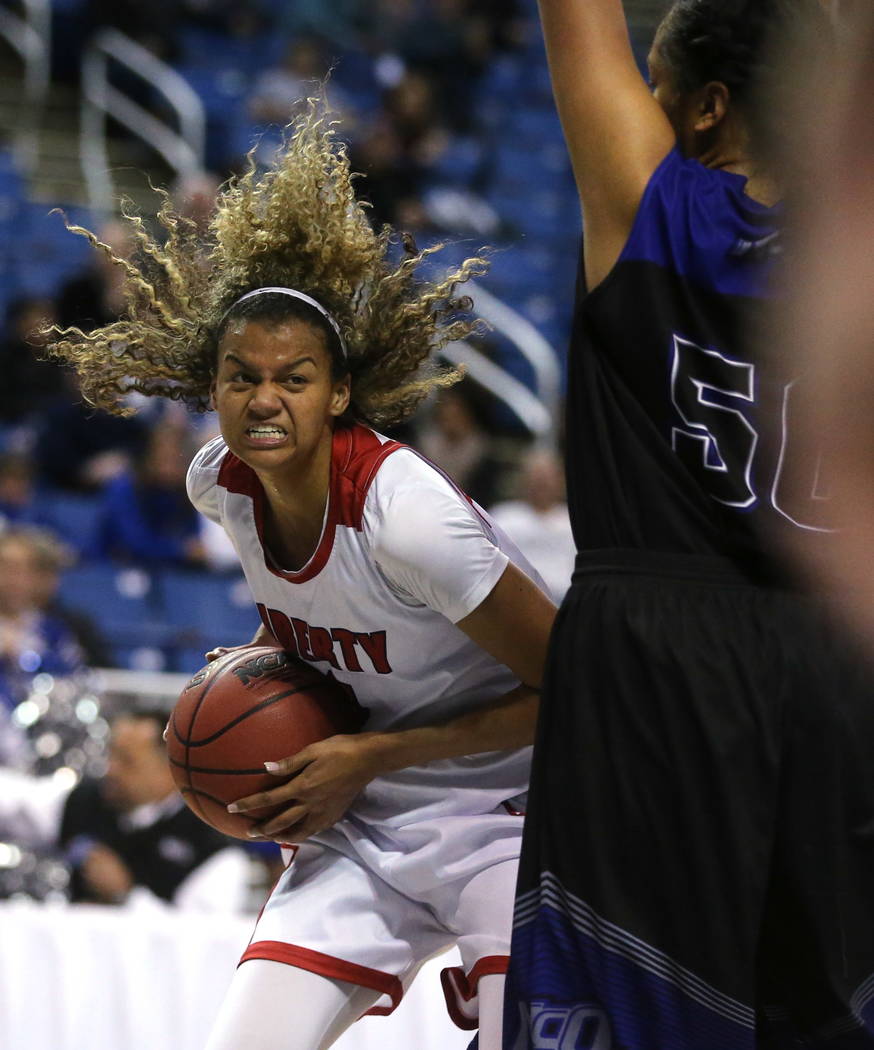 Female Athlete of the Year
Rae Burrell, Liberty
Rae Burrell was one of the state's top basketball players but made her mark as a track athlete as well.
The 6-foot, 1-inch senior averaged 14.9 points and 7.9 rebounds for the Patriots basketball team and helped it win the Sunrise Region title and reach the state championship game. She was a member of the All-Southeast League first team.
On the track, he starred as a high jumper for the Patriots, setting the mark for best leap by a Nevada athlete this season. She cleared 5-6 on March 13, which tied the best jump in the state.
Burrell transferred to Liberty before this season after helping Foothill end Liberty's run of four straight girls basketball region titles in in 2016-17. She scored 20 points in both state tournament games this season.
She signed with Tennessee to play basketball and is the 43rd-ranked player in the Class of 2018 by ESPN.
Quote
"She gives you a lot of options. You can utilize her in so many different ways. Whether it's on offense or defense, she can really help any team."
— Liberty girls basketball coach Chad Kapanui