Here is the Review-Journal's Male Athlete of the Year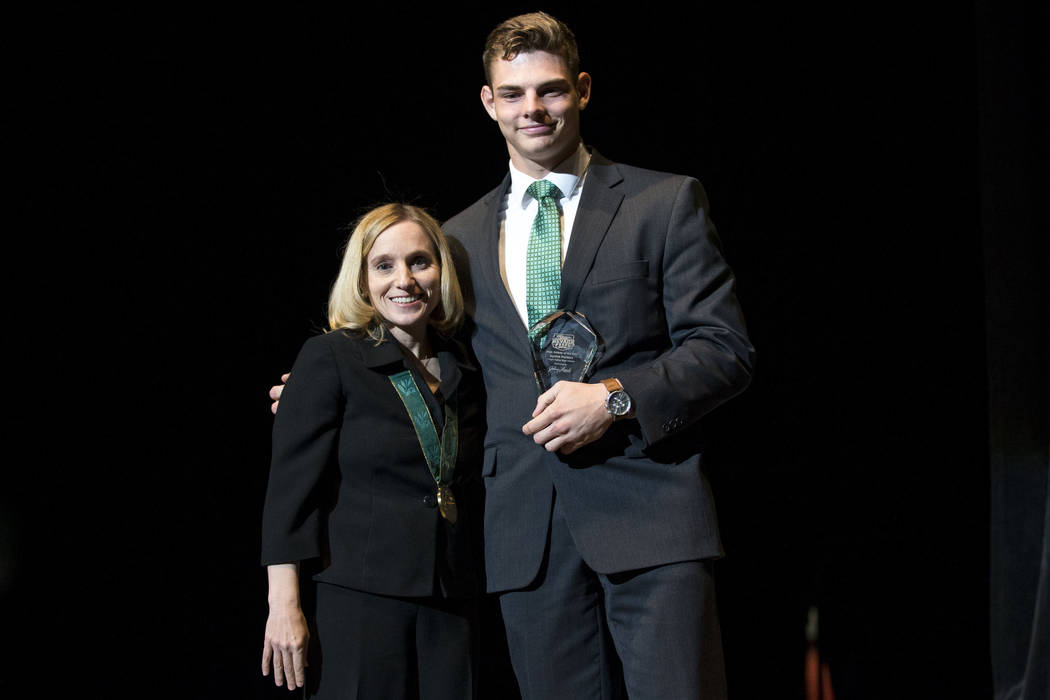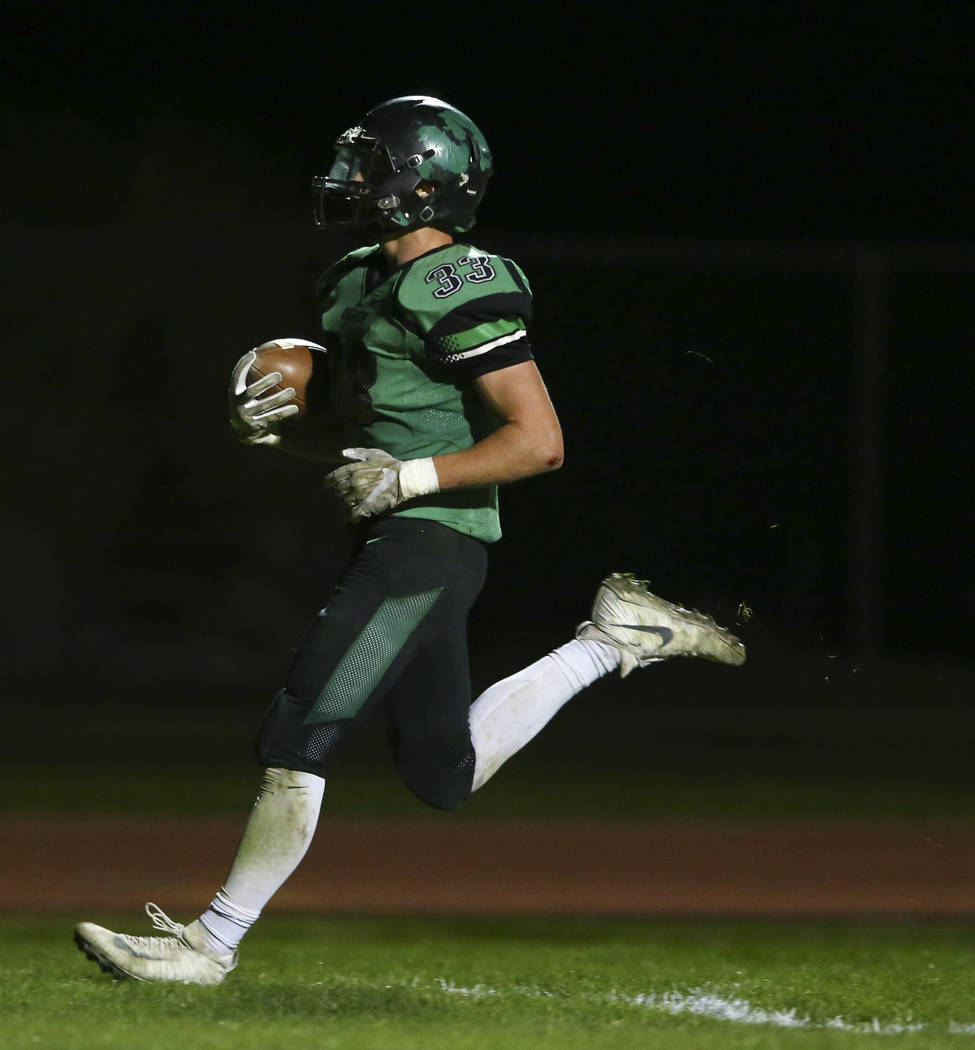 Male Athlete of the Year
Jayden Perkins, Virgin Valley
It's hard enough to play one sport well, let alone three.
Virgin Valley senior Jayden Perkins was named to postseason teams for football, boys basketball and baseball, including the All-State first team for football.
On the gridiron, Perkins was the focal point of a potent Bulldogs attack, leading Southern Nevada with 1,880 rushing yards and 31 total touchdowns. He also led the Class 3A Southern Region with 705 receiving yards, and powered Virgin Valley to a 7-4 record and a Sunrise League title.
In basketball he averaged 11.0 points and 5.2 rebounds per game on the way to being named to the All-Sunrise League second team.
Perkins led the Southern Region with 27 stolen bases and hit .394 and was named to the Class 3A All-State second baseball team.
Perkins is planning on taking a religious mission following graduation, but is looking to play football at the college level when he returns. He said he has had looks from schools such as BYU.
Quote
"It's something I've worked for in every sport, and I feel like every sport's helped me with the others. They all build on each other."
— Jayden Perkins