Here is the Review-Journal's No Limits Award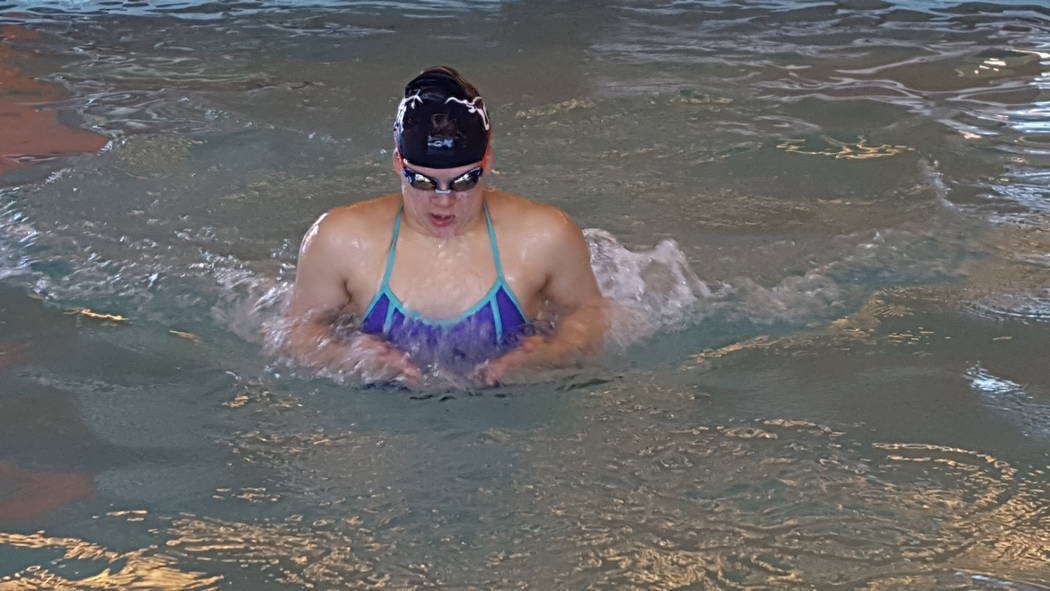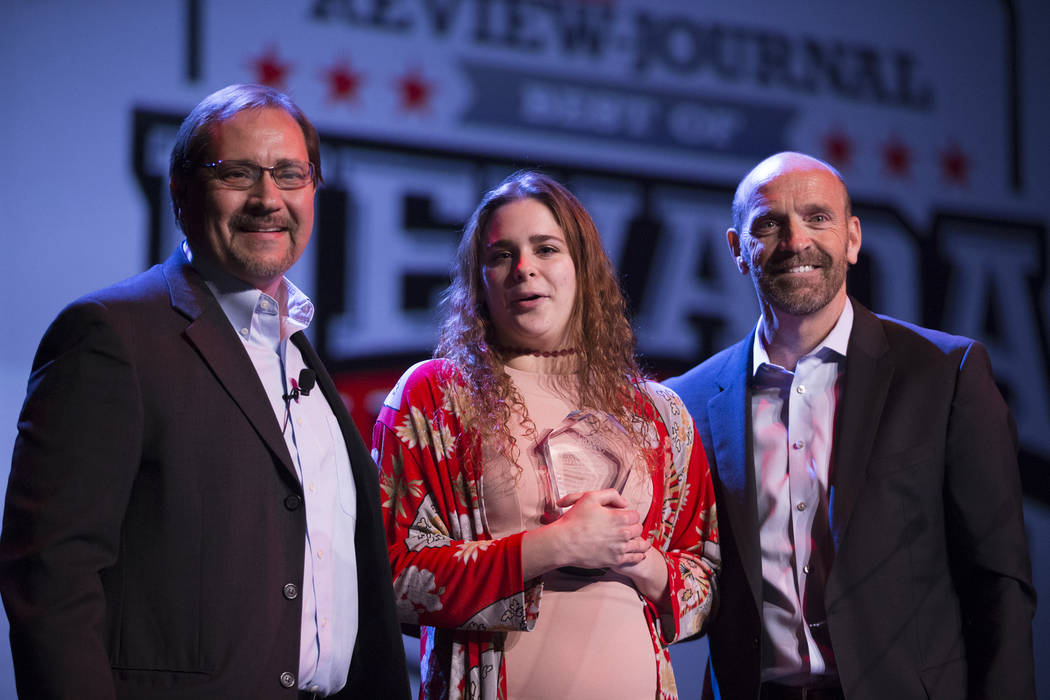 No Limits Award
Joelle Beachler, Legacy
Despite having severe bilateral hearing loss in both ears, Beachler developed into one of the top breaststroke swimmers in the valley.
Beachler's hearing loss was diagnosed when she was in fourth grade, and she started wearing hearing aids during her sophomore year in high school. She says she struggles to hear in group and classroom settings and often has to read lips. At the start of her races, she reacts to the movement of the competitors on either side of her rather than the starter's signal.
Beachler is a three-time qualifier for the Class 4A state swimming and diving meet. She finished fourth in the 100-yard breaststroke at the Nevada Interscholastic Activities Association state girls swimming and diving meet last season with a time of 1:07.65.
Beachler will continue her swimming career at the University of Sioux Falls (South Dakota).
Quote
"Swimming is hard work. You've got to push through things. Sometimes we have our off days, and we have the days where it's like, 'Oh, I don't want to do this.' But we have to push through that. And in life you have to push through things."
— Joelle Beachler, sharing her outlook on swimming and life