Here is the Review-Journal's Richard Nelson Courage Award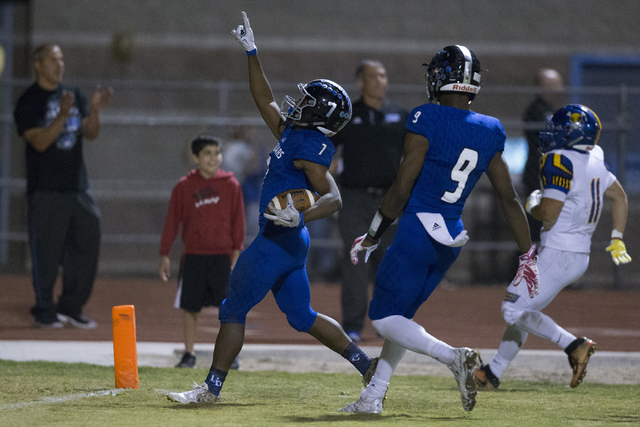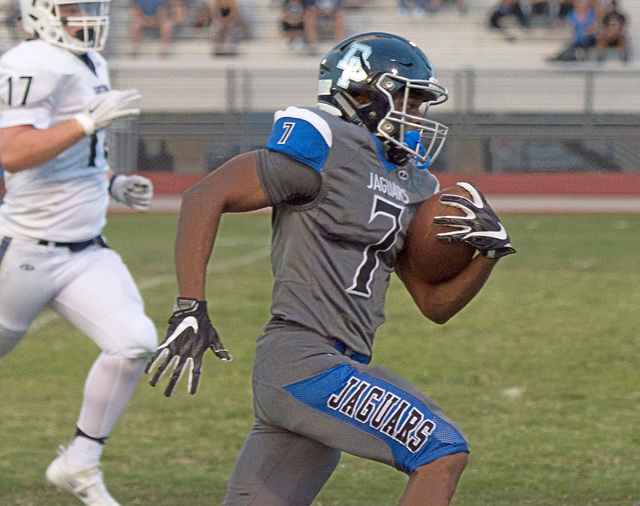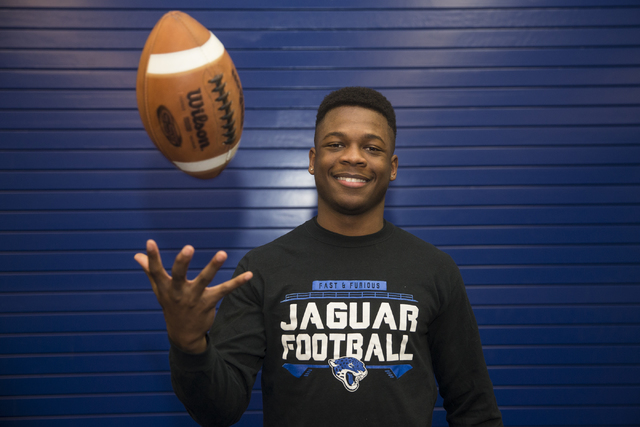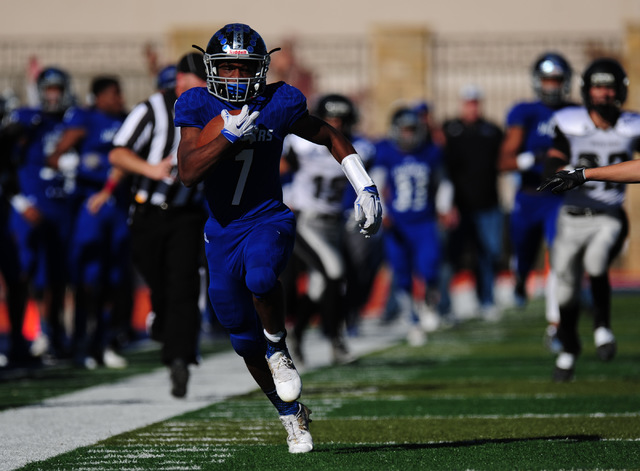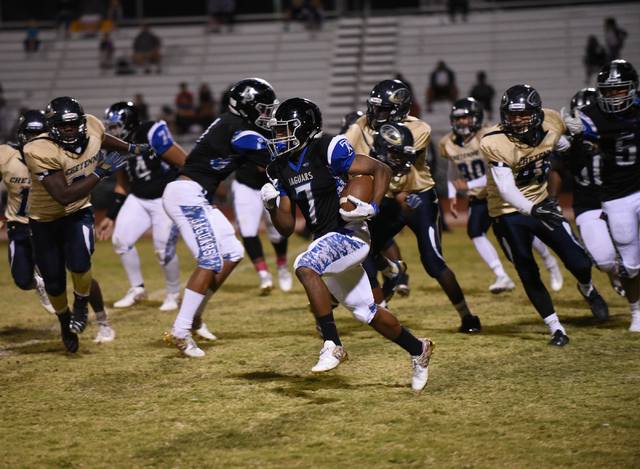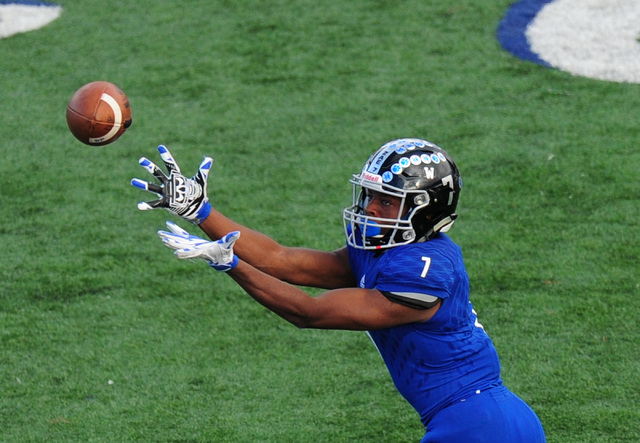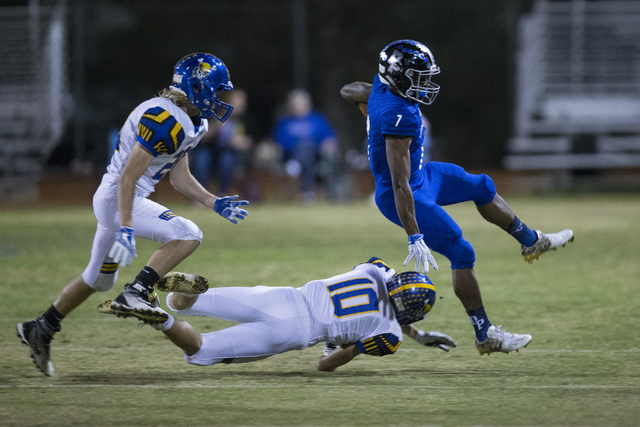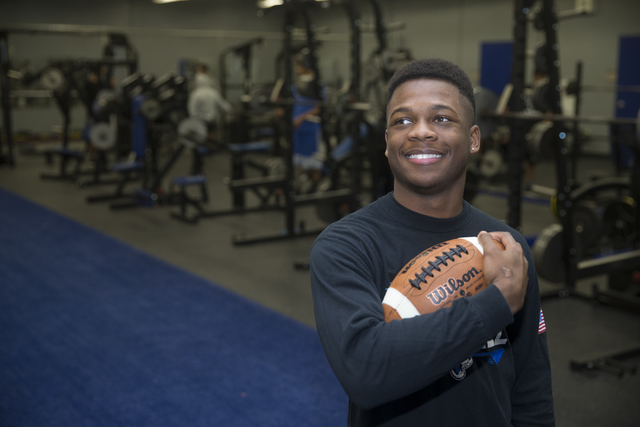 Richard Nelson Courage Award
Isaiah Morris, Desert Pines
Morris endured a childhood filled with personal tragedy but eventually turned into one of the state's top football players.
Morris' mother, Shantah Joshua-Dorsey, was killed the morning of Jan. 10, 2012, at age 30 when she was struck by a pickup while crossing the street near Eastern and Cedar avenues. Her death was ruled an accident.
Morris' father, Booker T. Morris, died before his son's first birthday when he was hit by a car while riding his bike.
At Desert Pines, Morris rushed for more than 4,700 yards and 60 touchdowns in his three-year varsity career. As a senior, the 5-foot-8-inch, 160-pound speedster rushed for 1,816 yards and 24 touchdowns and led the Jaguars to the Class 3A state title while earning first-team all-state honors.
In February, Morris announced his commitment to play football at UNR. He will be a preferred walk-on.
Quote
"I know deep down I made them proud. They see that I didn't use that as an excuse. I used it as motivation, and that's what keeps me going is my parents and my siblings, also. They keep me going, they keep me motivated."
— Isaiah Morris, on how he has persevered