Three Southern Nevada schools win NIAA excellence award
Updated June 5, 2018 - 2:52 pm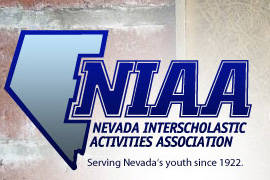 For the fifth consecutive year, The Meadows has taken home the Nevada Interscholastic Activities Association's Award of Excellence.
The annual award is presented to the school that performs best in a combination of athletics, academics and sportsmanship. The Meadows was the top school for Class 2A, while Boulder City won for Class 3A and Pahranagat Valley won for 1A. Bishop Manogue won the Class 4A honor.
The award is based on a scoring system which weighs the three categories equally. Points are awarded for team GPAs, on-field performance and community service, and points are deducted for infractions such as ejections.
Boulder City has taken home the 3A honor the last two years, and Pahranagat Valley has won two of the last three years, and 12 times overall.
The last Southern Nevada school to win in the 4A category was Palo Verde last year, where it tied with Reno. Bishop Gorman in 2014 was the last outright winner.