Green Valley baseball stuns Liberty with seventh-inning rally
Updated April 20, 2018 - 8:18 pm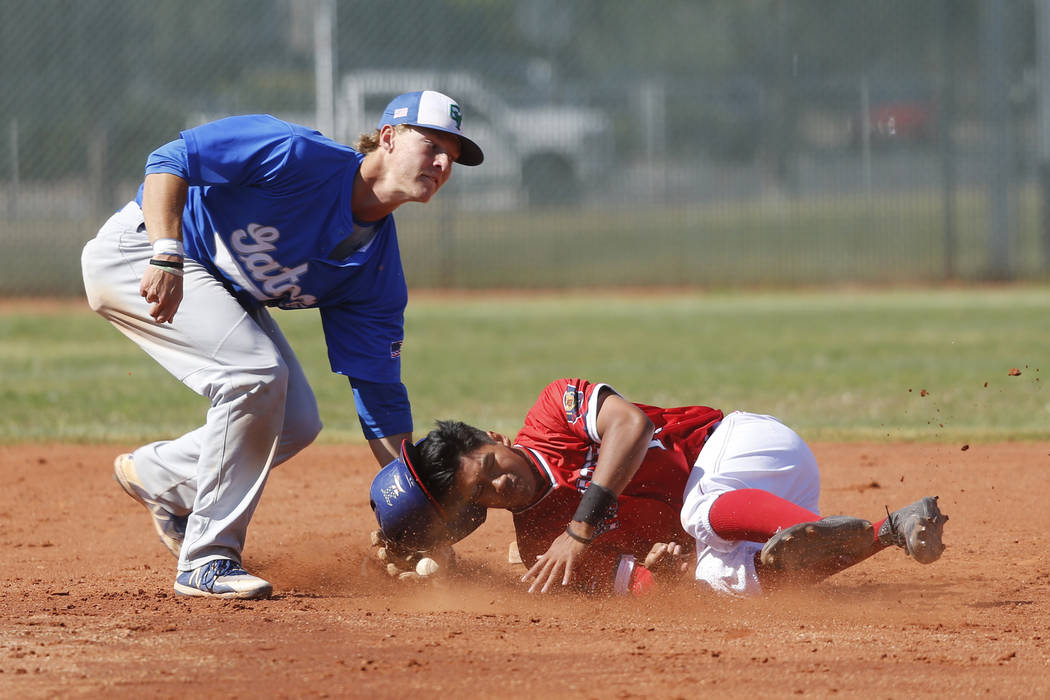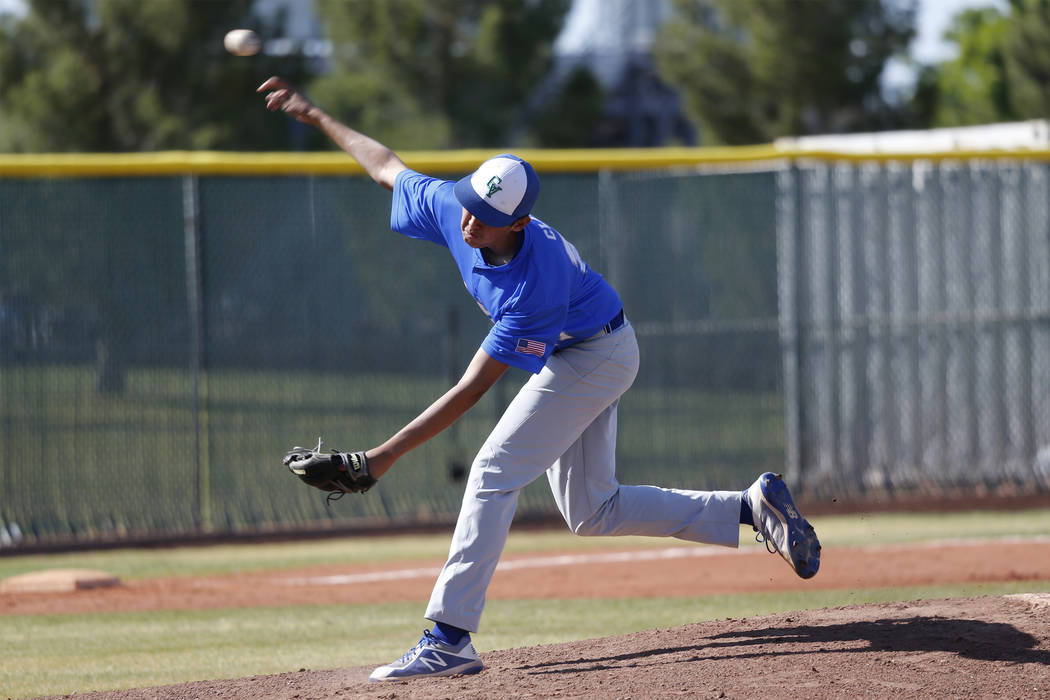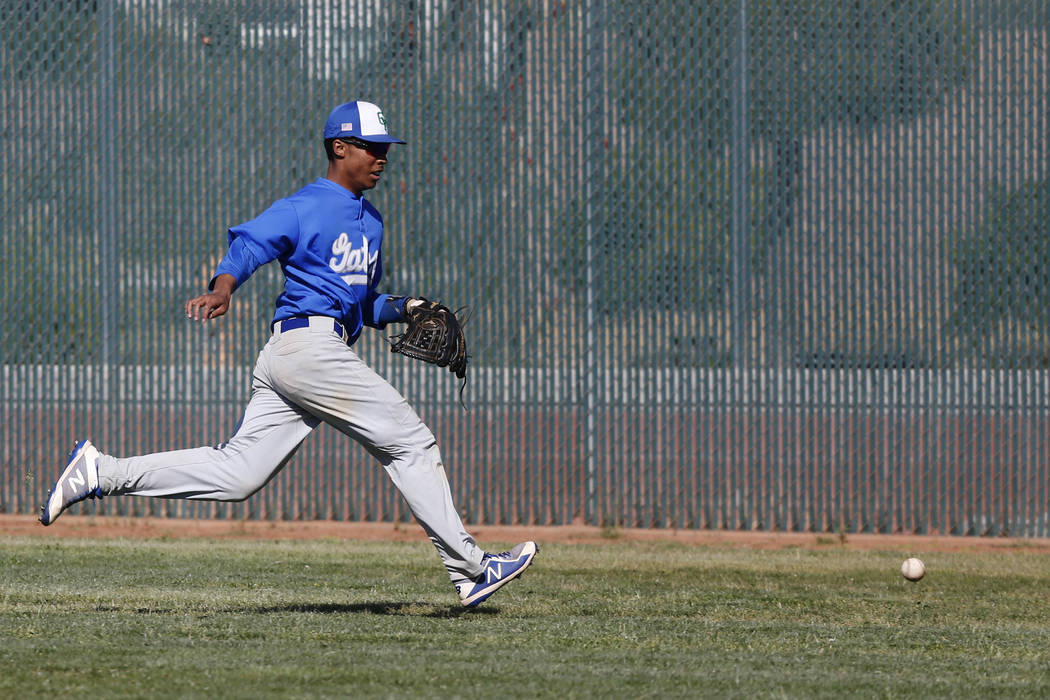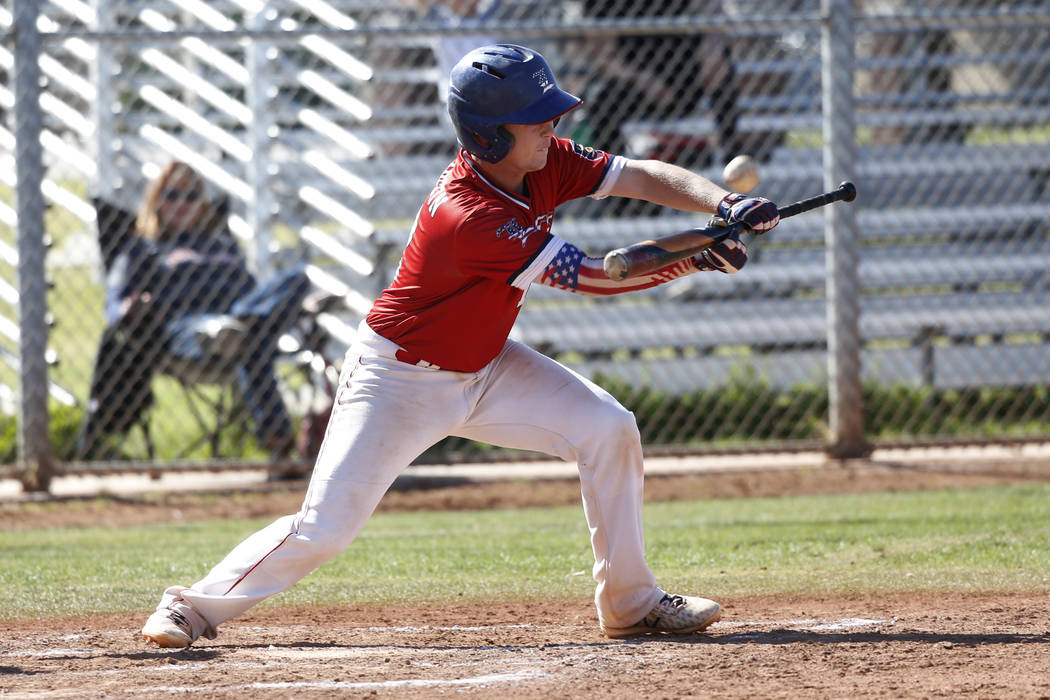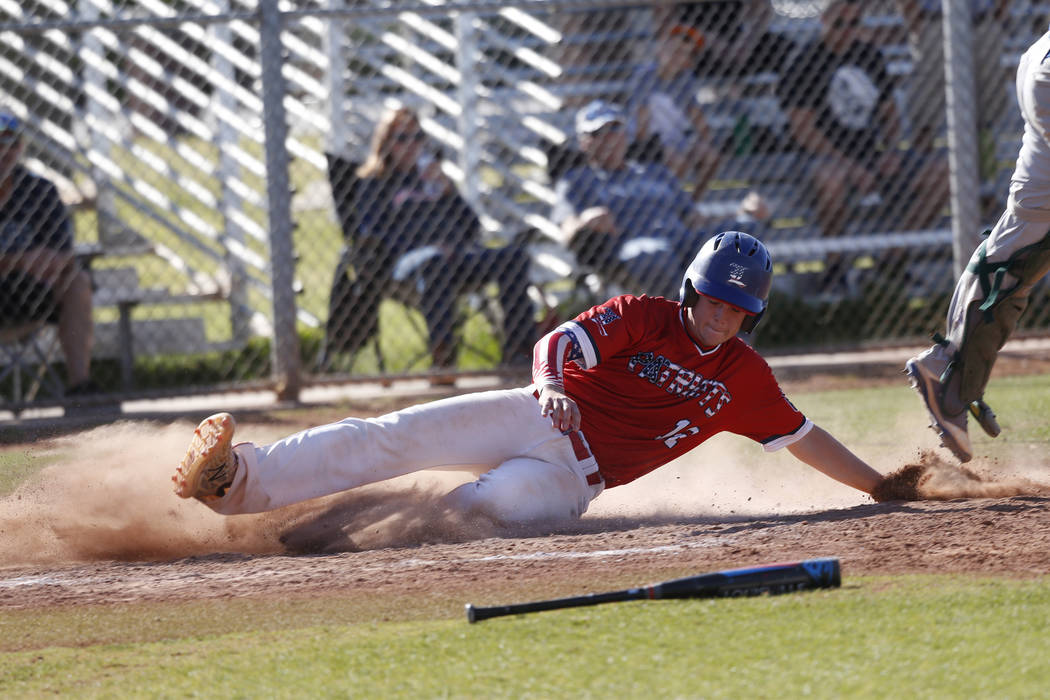 Green Valley baseball players stood in the dugout as they mounted a comeback against Liberty on Friday.
They jumped for joy when they finally completed it.
The Gators overcame a three-run deficit by scoring four runs in the seventh inning to claim a 7-6 road victory over the Patriots.
Senior Garrett Nelson pitched four scoreless innings of relief for Green Valley (13-10, 10-4 Sunrise League) and had an RBI double to trigger the rally.
He also scored the tying run on an overthrow by Liberty catcher James Katona moments before Gavin Amelburu scored the winning run on the same play.
"You've got to win every inning, win pitches," Nelson said. "We're trying to fight for higher playoff seeds, get home-field advantage. It makes all the difference."
The Gators trailed for most of the game — despite an early 2-0 lead — after allowing five runs to the Patriots (9-13, 7-6) in the second inning. Green Valley then scored once in the fourth to set the scene for its dramatic seventh inning.
Nelson smoked a line drive to right for his double, scoring Josh George. Jake Empey added an RBI groundout, Katona overthrew the third baseman with the bases loaded as Green Valley completed its comeback.
The Patriots loaded the bases with two outs in the bottom of the seventh, but Nelson induced a harmless groundout to end the game.
"It went our way for sure when it mattered," Gators coach Corey Gehlken said. "That's why you play every strike, every pitch in a seven-inning baseball game … It worked out our way, but it shouldn't have."
More preps: Follow all of our Nevada Preps coverage online at nevadapreps.com and @NevadaPreps on Twitter.
Contact reporter Sam Gordon at sgordon@reviewjournal.com. Follow @BySamGordon on Twitter.
Friday's highlights
Baseball
— Arbor View's Austin Pfeifer hit went 2-for-3 with a home run, double and three RBIs in a 6-5 home victory over Sierra Vista. He has homered in seven consecutive games and has nine homers in that span.
— Jason Sharman had five RBIs in the fifth inning and went 3-for-4 for Desert Oasis in a 10-5 home win over Spring Valley.
— Dominic Desch went 6-for-7 with two doubles, seven runs and nine RBIs to power Lake Mead to 16-1 and 17-0 road wins over Mountain View.
Softball
— Allie Fox spun a three-hitter for Foothill in a 13-0, five-inning road victory over Valley.
— Basic's Shelby Basso threw a one-hit shutout in a 13-0 road win over Las Vegas High
— Shelby Carvalho had three RBIs for Liberty in a 7-6 home victory over Green Valley.