Inspired senior Farries Gardner leads Centennial over Palo Verde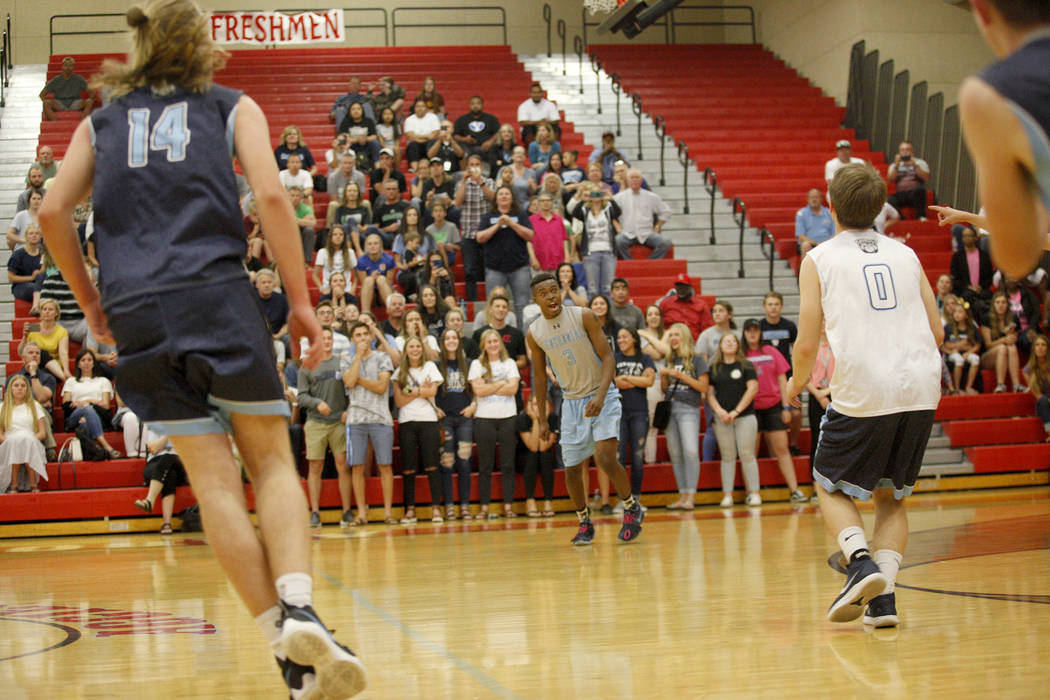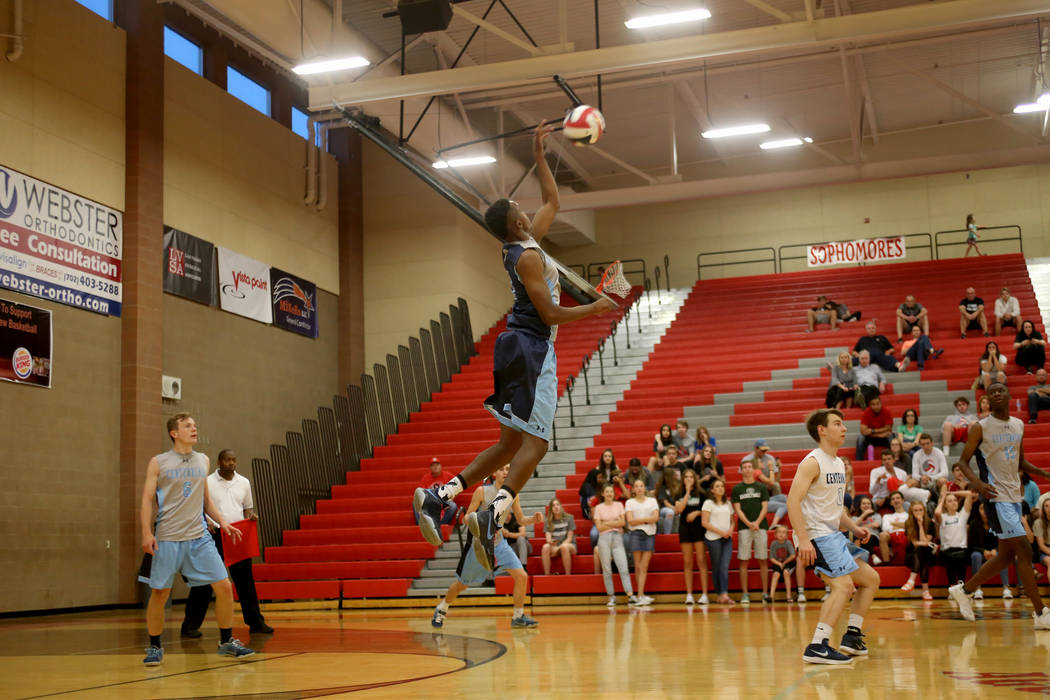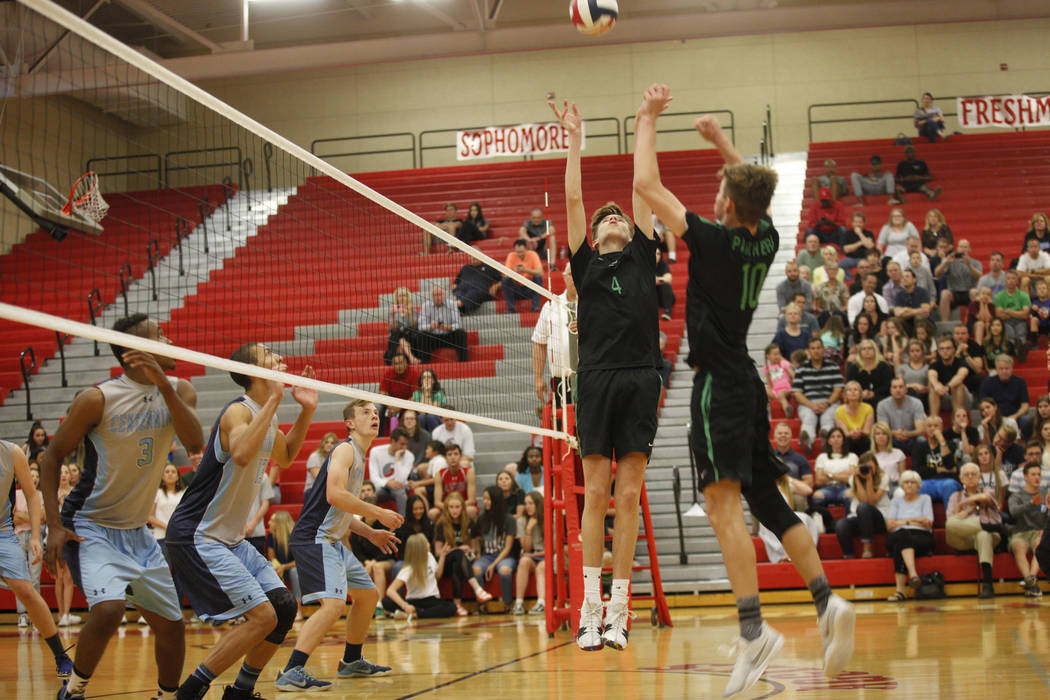 Centennial senior volleyball player Farries Gardner honored his role model, Malcolm X, by wearing socks embroidered with his portrait during his team's Sunset Region semifinal game against Palo Verde on Thursday night.
Then, he honored him by leading the Bulldogs past the Panthers.
By any means necessary.
Gardner, a 6-foot-2-inch opposite hitter, had 17 kills — including three emphatic ones to end the game — and 10 digs in a decisive 25-18, 25-15, 25-21 victory over the defending Class 4A state champion at Arbor View.
The Bulldogs (37-5) will play Arbor View (29-8) for the region championship Saturday afternoon.
The Panthers finish with a 30-8 record.
"I was just feeling confident," Garner said after citing Malcolm X as the inspiration for his performance. "The only way you can win is by confidence. You have to play to win. You can't play to lose. Because if you play to lose, you play safe."
He had no such problems.
The Bulldogs tailor their offense around Gardner and 6-foot-6 middle blocker Teon Taylor, and they dominated the first game.
They coasted in the second game, too, setting up a competitive third game against the mighty Panthers, who maintained a sizable lead down the stretch.
But the Bulldogs strung together a series of points to pull ahead in the final goings, and Gardner sealed the victory and triggered a celebration with three straight kills.
"When we put him in that situation, he rises to the occasion," Centennial coach Erik Davis said of Gardner. "We can rely on him when we need a point. That's been a staple of our game all year long, getting the ball to him."
Sam Durkin had 41 assists for the Bulldogs and Stephen Hitchcock had 17 digs.
Stephen Banks and Jared Brady led Palo Verde with nine kills apiece.
Contact reporter Sam Gordon at sgordon@reviewjournal.com. Follow @BySamGordon on Twitter.