Las Vegas wins Southern Nevada title amid coaches' disdain
November 5, 2018 - 6:33 pm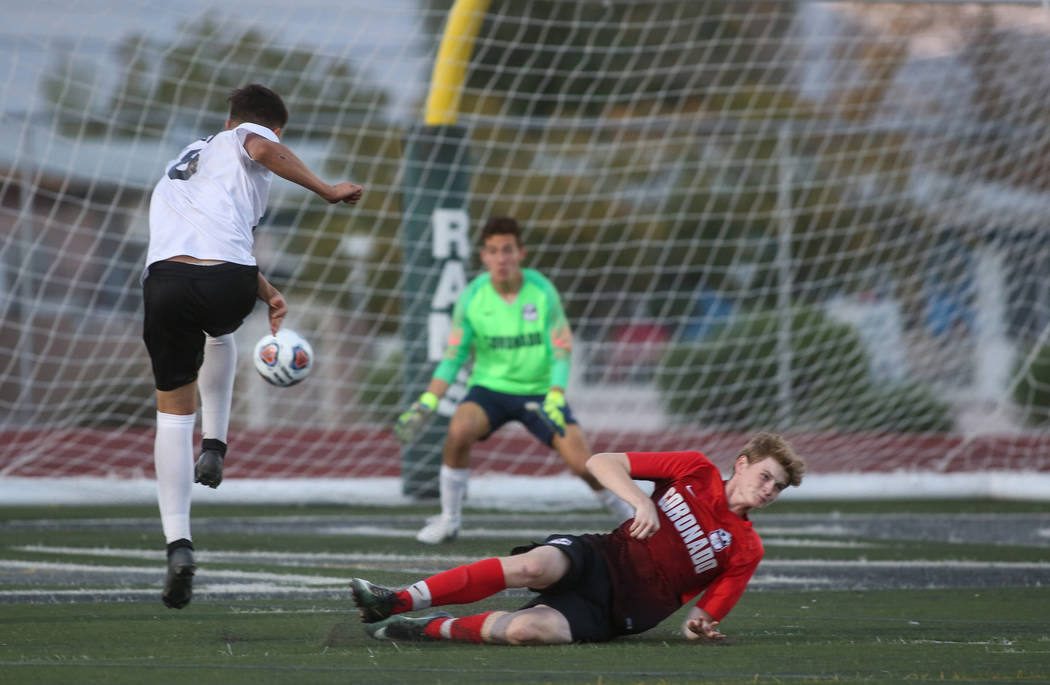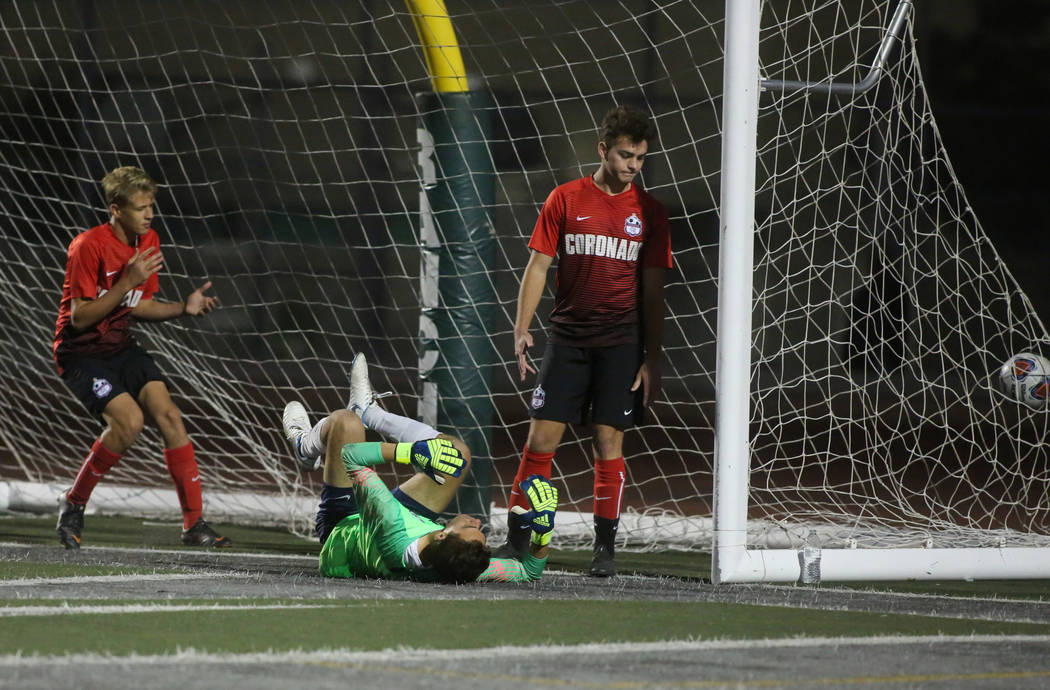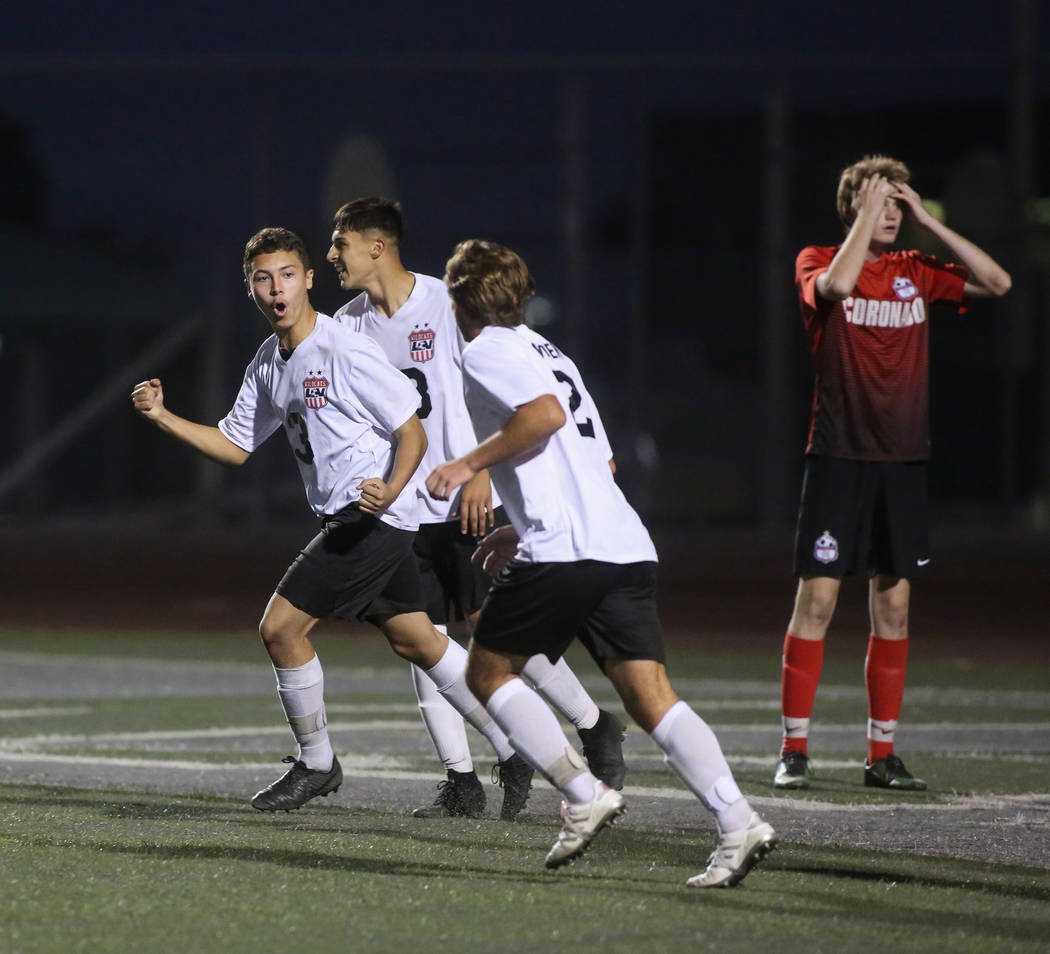 Las Vegas High's boys soccer team walked off Rancho's field Monday with a 3-0 win over Coronado for the Southern Nevada Championship in a match that featured all the intensity of a regular-season game in September.
Neither coach was happy to be playing Monday's game, and both said the teams were being "punished" for winning their respective region titles in a format where the region champs and runners-up reach the state tournament.
"Honestly, I think it's horrible," Coronado coach Dustin Barton said. "Every coach I've talked to is like, this is the worst format we could possibly have. You're getting punished for winning to play this extra game.
"It doesn't mean anything."
It's not sour grapes after losing a game. Las Vegas coach Rafa Mitjans said he was planning on resting his starters even before the Wildcats (18-1-1) took a 2-0 lead 29 minutes in.
"The team who lost Saturday gets like six days extra to rest," Mitjans said. "Coronado, it's like a punishment because it was the best team in the other bracket. It's unbelievable."
The Southern Nevada Championship is in its inaugural season after the state tournament was expanded this year to include six teams. The Northern Region champion gets a bye, and the Nevada Interscholastic Activities Association wanted to fairly determine who gets the other.
Coronado (19-3-1) played three times in the Desert Region tournament and counting Monday, the path to a state title will now involve seven games in 12 days. The Cougars are in the same position as Durango, which they beat in the region title game, without the benefit of a Monday rest day.
"Whoever figured this out, it makes no sense at all to me, to anyone, to every coach," Barton said. "Maybe to the people that figured this out, but for coaches it's a nightmare."
But there was still a game Monday. Defender Carlos Sanchez put the Wildcats on the board in the 12th minute off a header after a corner kick, then scored again on a 48th-minute header directly off a corner. In between, Sergio Aguayo scored in the 29th minute for the Mountain Region champs.
"My specialty is headers, that's like the only way I score," Sanchez said. "Being in the right place at the right moment is key for me."
More preps: Follow all of our Nevada Preps coverage online at nevadapreps.com and @NevadaPreps on Twitter.
Contact Justin Emerson at jemerson@reviewjournal.com or (702) 387-2944. Follow @J15Emerson on Twitter.
Box score: