Legacy books place in 5A Division III state title game — PHOTOS
Updated November 11, 2023 - 12:15 am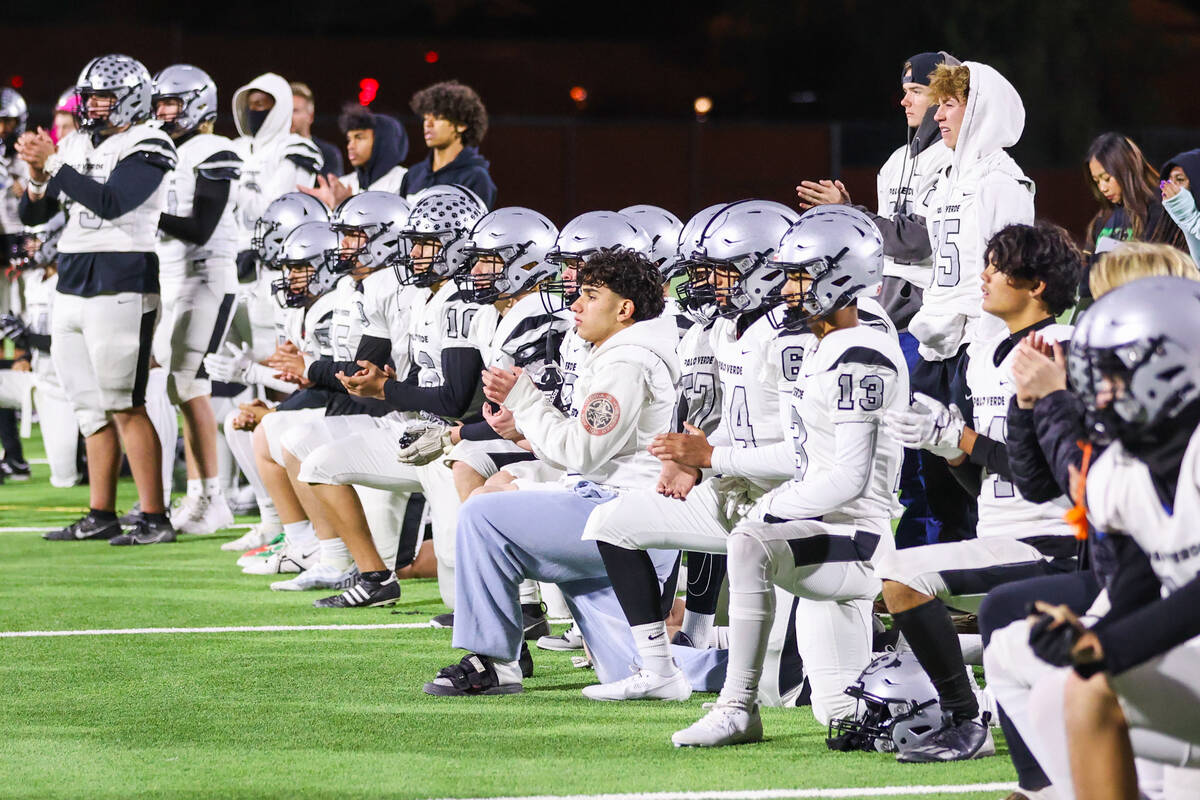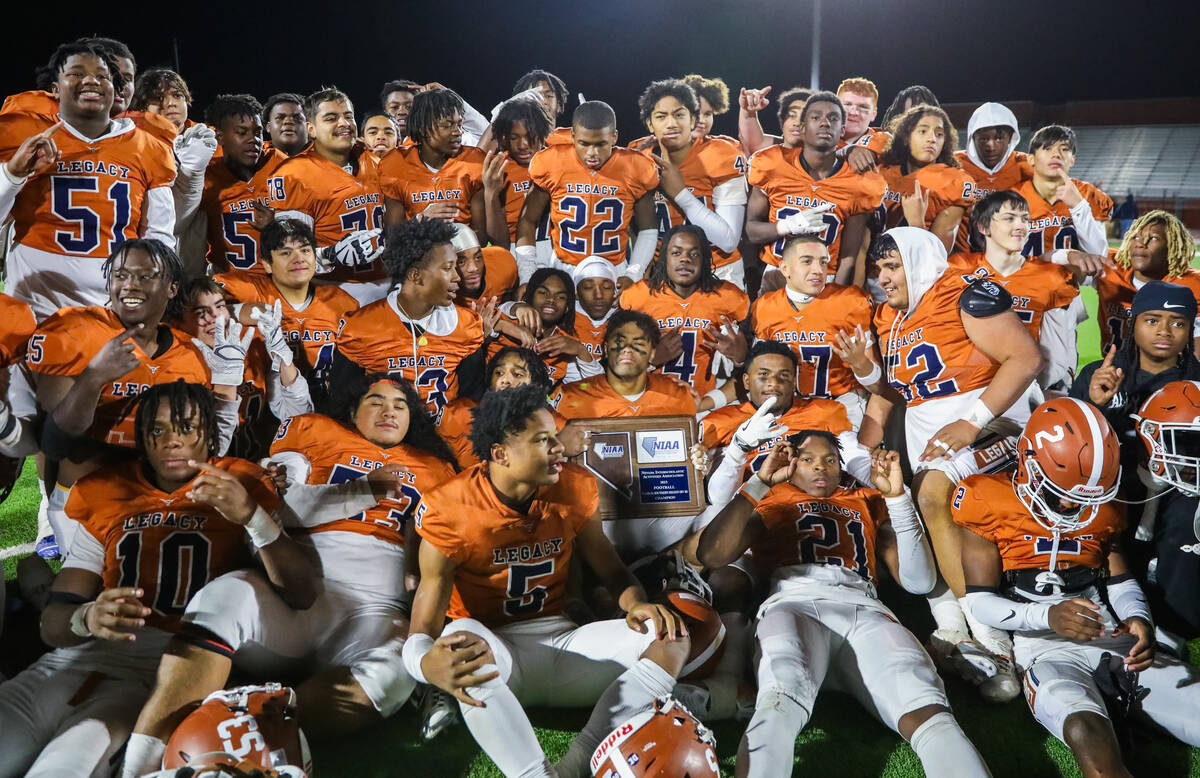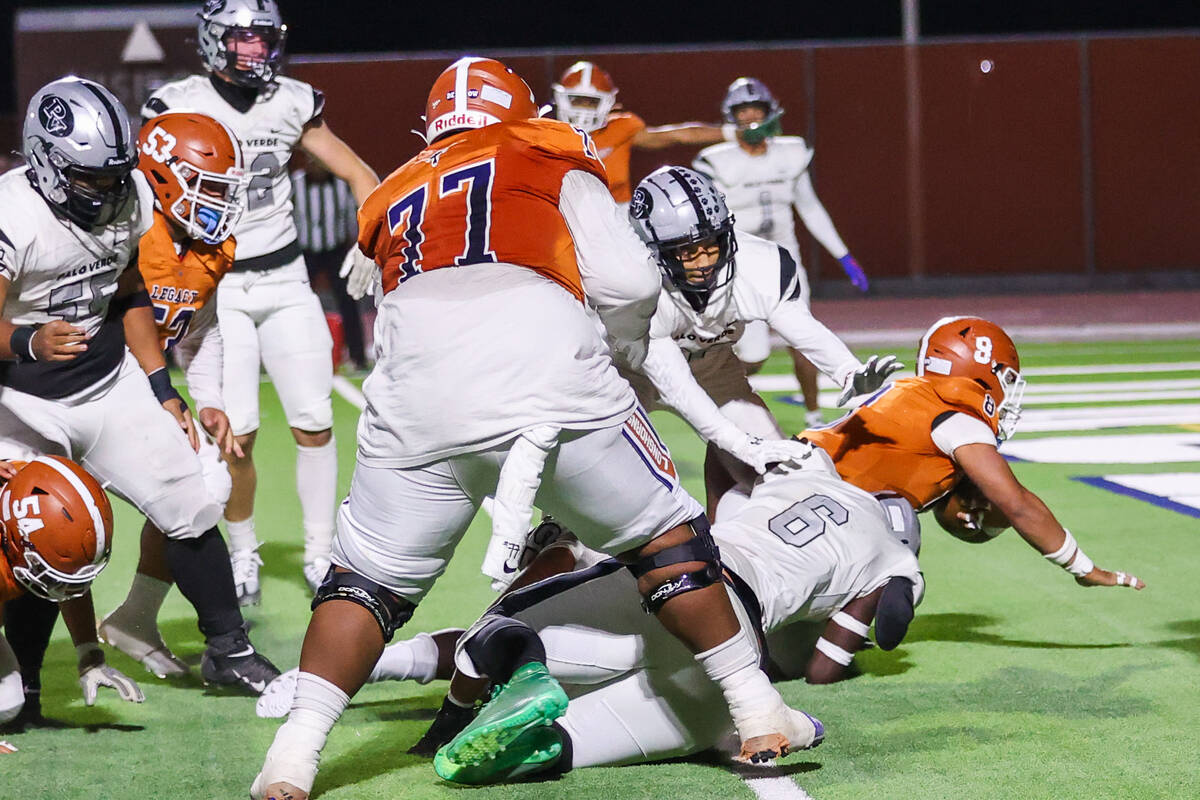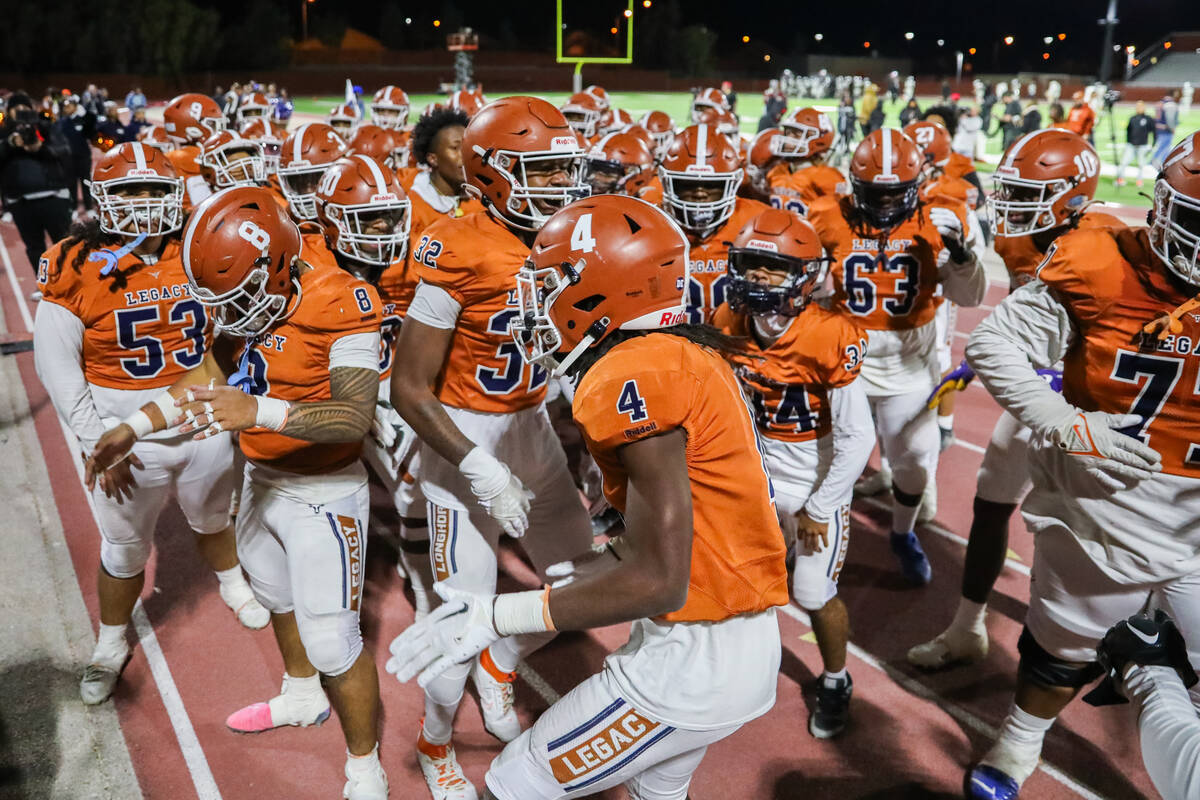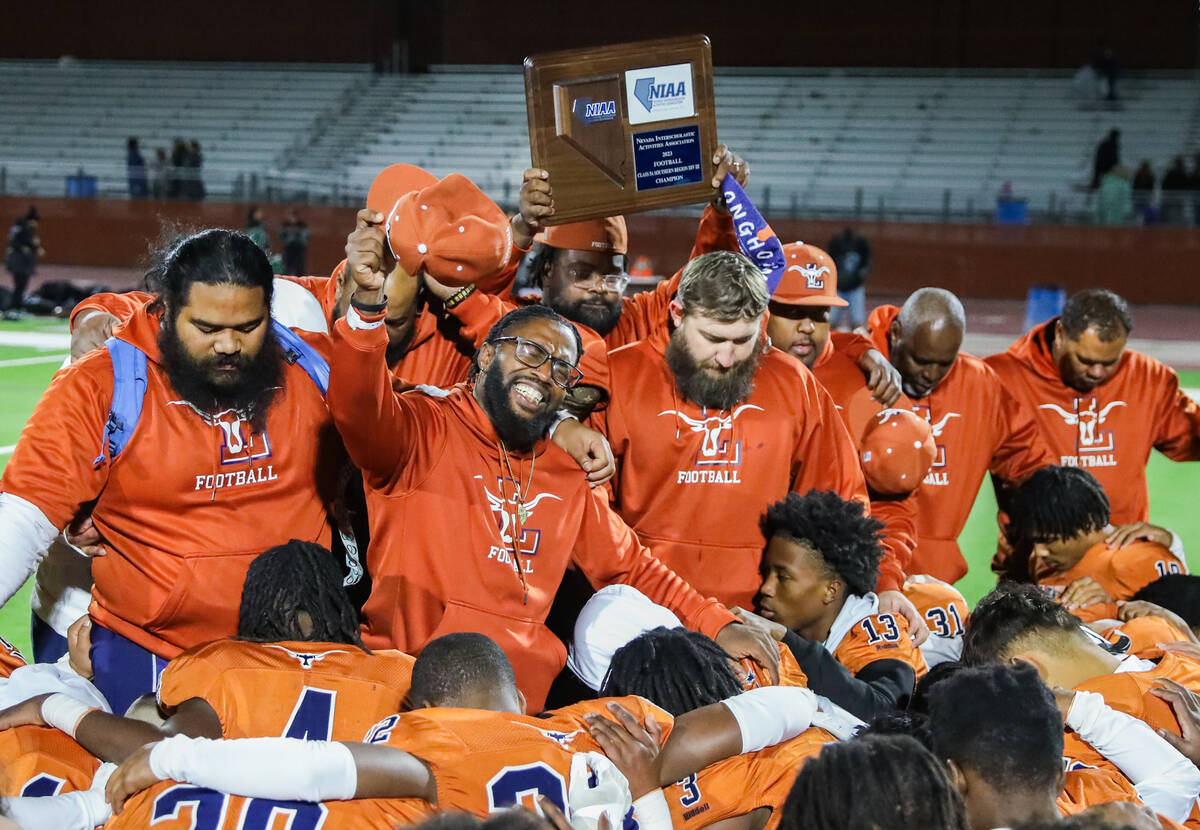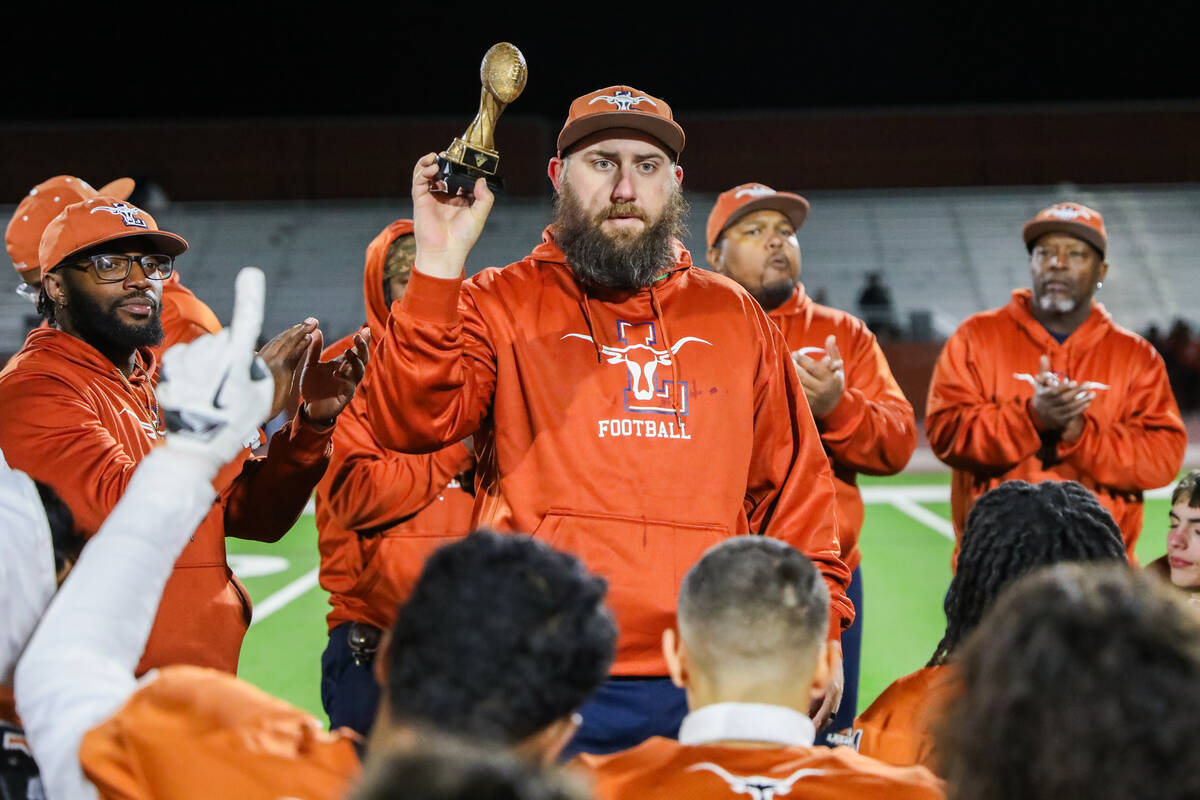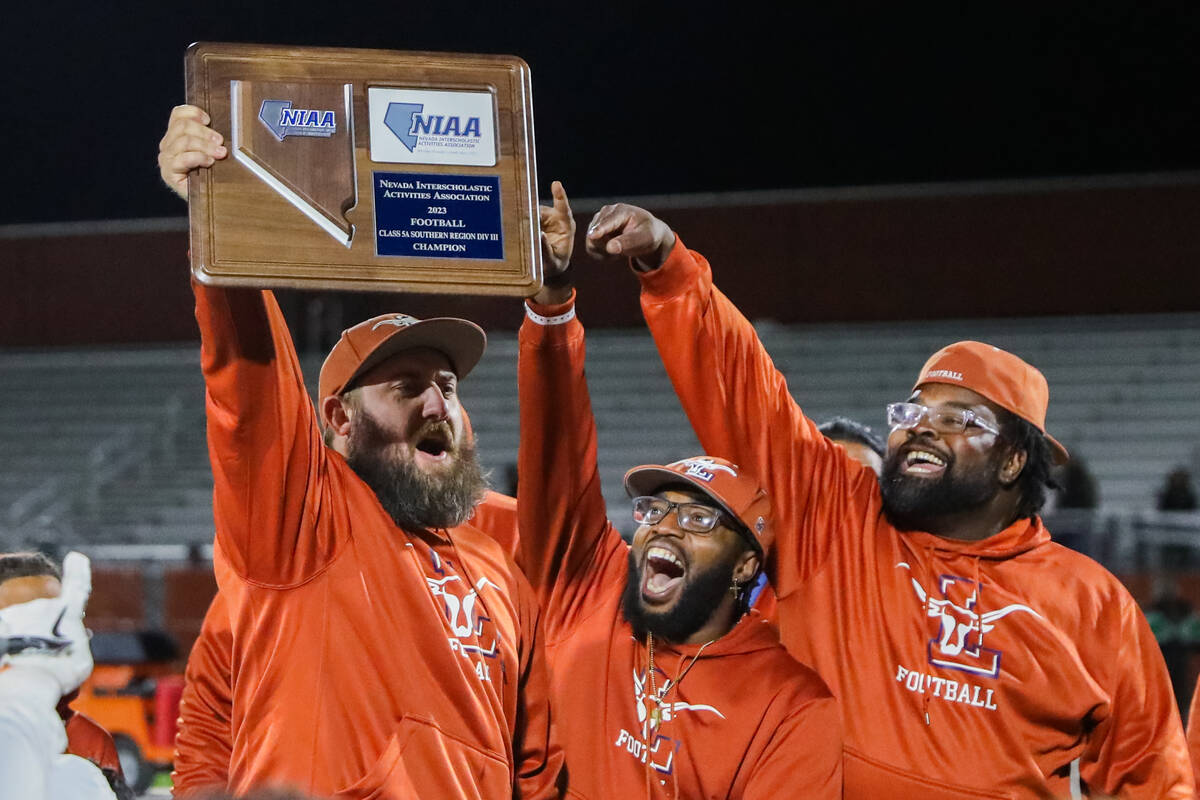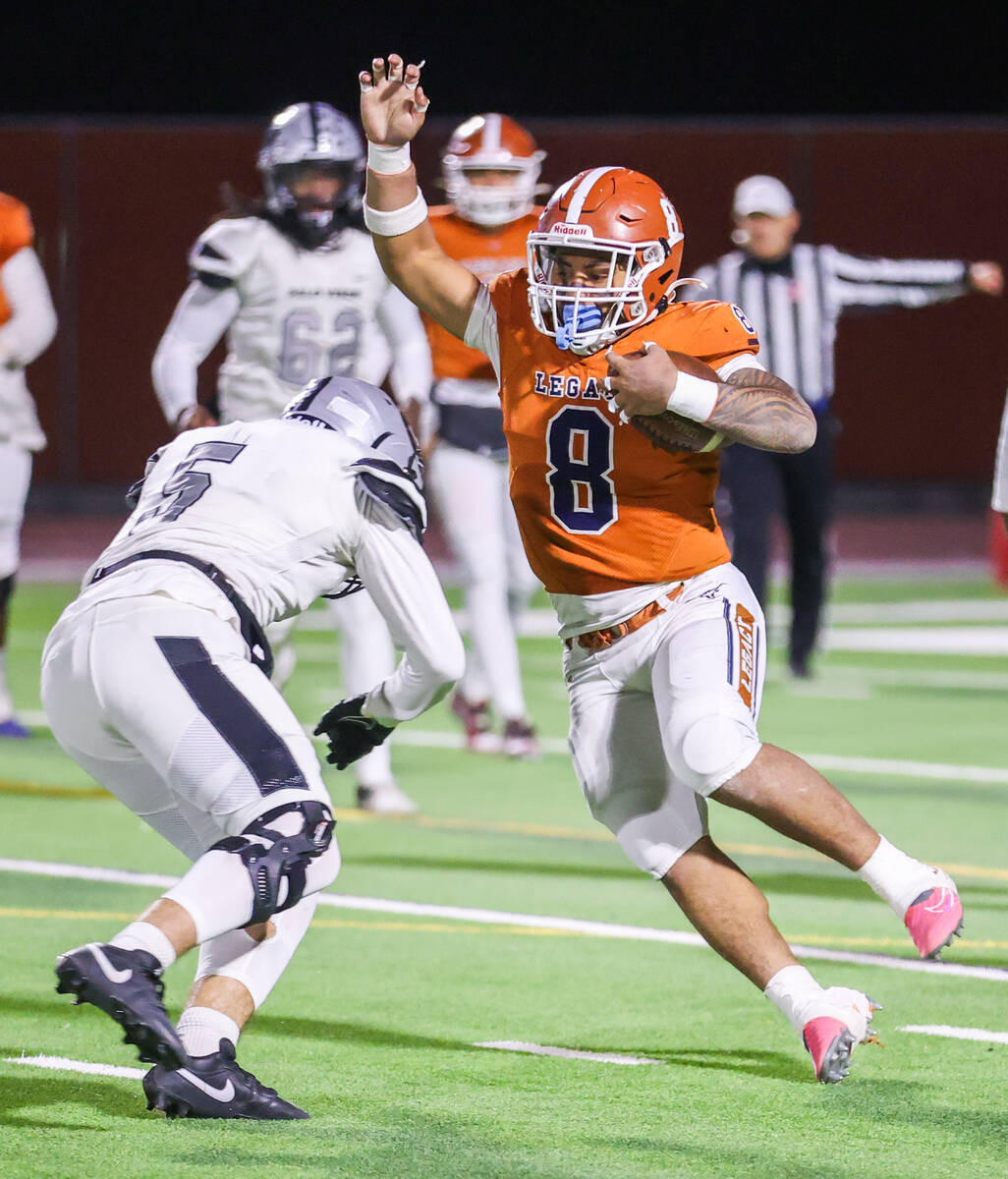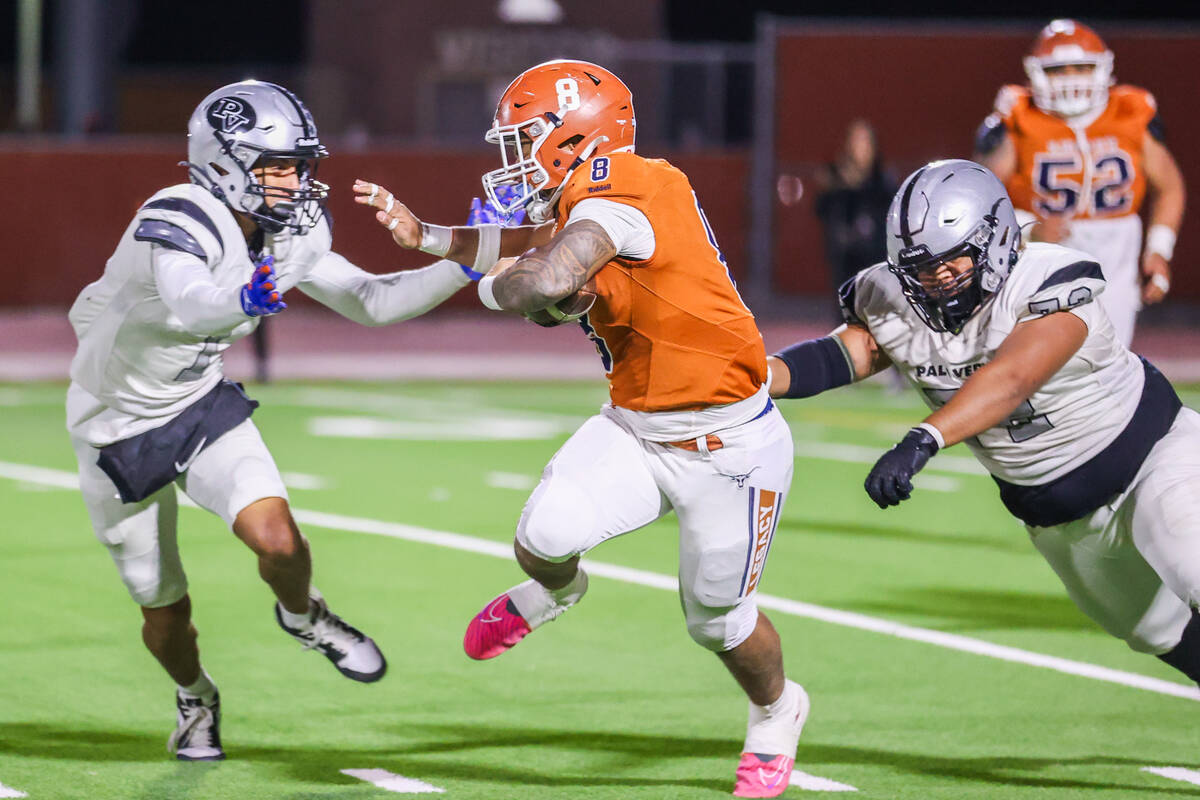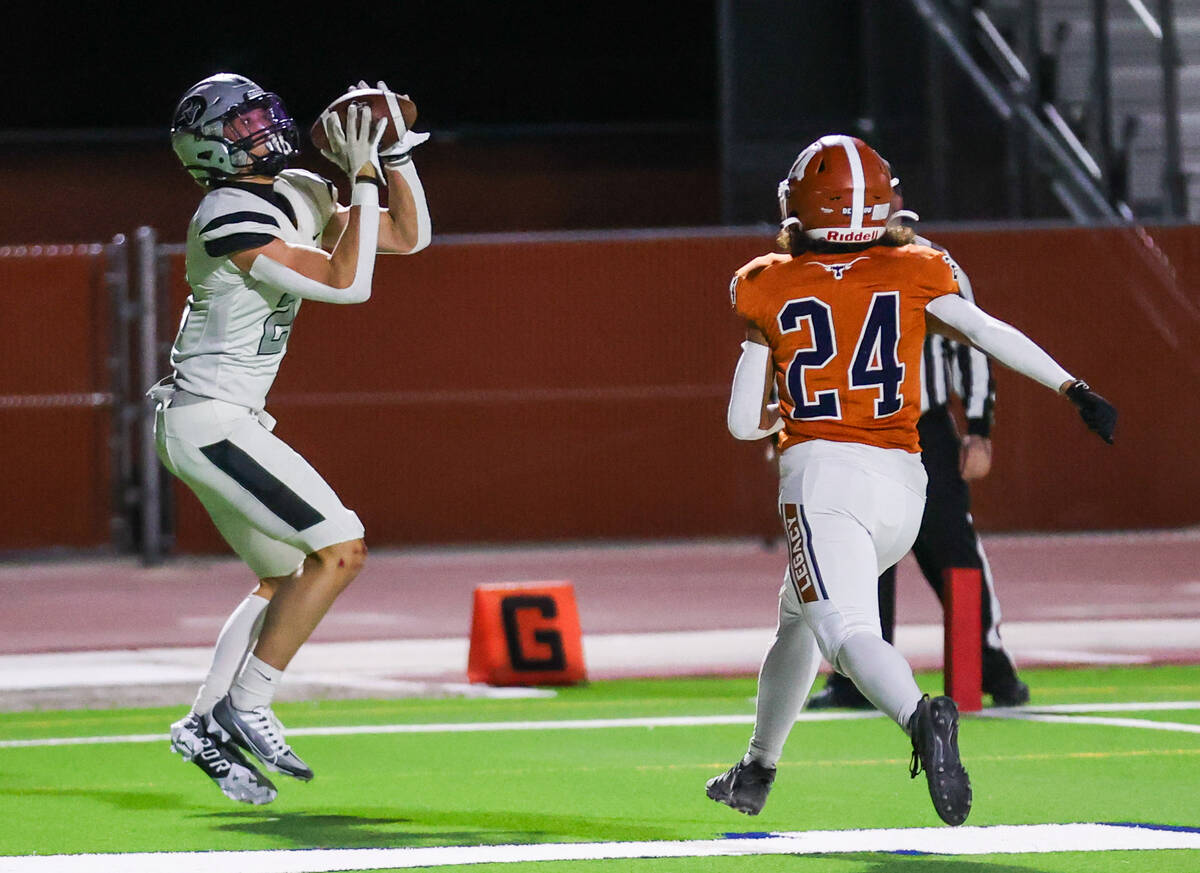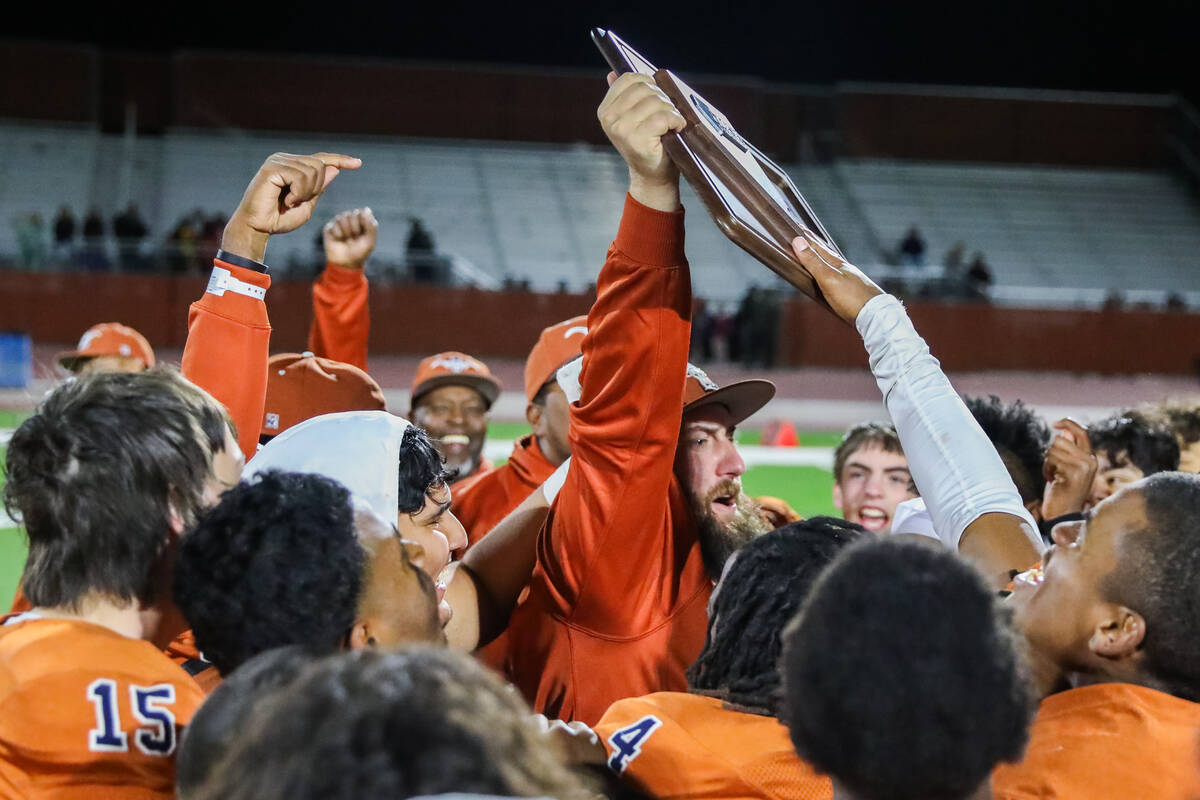 All junior quarterback Aidan Crawford had to do was convert one more fourth down.
Legacy was leading by three points midway through the fourth quarter, staring down a fourth-and-11 from Palo Verde's 27-yard line. Despite the distance, Crawford and the Longhorns should've liked their chances. They'd already converted four big fourth downs earlier in the game.
But Crawford was missing his favorite target. One play and almost an hour before, Legacy receiver Dominic Oliver went down and eventually had to be taken away in an ambulance, though he stood with help before being moved onto a stretcher.
As the ball was snapped, Crawford saw Palo Verde's defensive end blitz.
"I threw a prayer," he said.
Crawford didn't really need one. Senior wideout Keandre Ramsey got a step on his defender, and Crawford dropped the ball right into his arms down the seam for a 27-yard touchdown strike, sealing Legacy's 34-18 win in the Class 5A Division III Southern League championship game.
Legacy (7-4) advances to face Northern League champion Galena in the Class 5A Division III state championship game Nov. 18 at Mackay Stadium in Reno. Palo Verde finishes 5-5.
"Aidan Crawford is the most underrated player in the state of Nevada," Legacy coach Zachary Monticelli said.
Crawford threw for 172 yards and three touchdowns. He was aided by a strong rushing attack, led by senior running backs Phoenix Jennings and Airamis Craven.
Oliver had 70 receiving yards and a touchdown in the first half, then caught a crucial second touchdown on fourth-and-goal from Palo Verde's 15-yard line before exiting the game. Crawford said the team will be playing for Oliver going forward.
"We did it for (No. 1)," Crawford said, referring to Oliver's jersey number.
Legacy took an early lead. Crawford led a 20-play march on the first possession, which resulted in Jennings punching it in from 3 yards out. Legacy muffed a punt to give Palo Verde a lifeline after two failed drives, but the Longhorns held the Panthers to a field goal.
Crawford then found Oliver over the middle from 16 yards out with 17 seconds remaining in the first half to take a seemingly commanding 14-3 lead.
Palo Verde answered quickly in the second half, though, as junior Bryant Johnson ripped off a 78-yard rushing touchdown on the first play from scrimmage. Palo Verde quarterback Crew Dannels then found tight end Jacob Fields for a 48-yard touchdown after a Legacy punt, and converted a 2-point conversion to cut the deficit to 21-18.
However, Ramsey's touchdown sealed the result, and Legacy added one more touchdown off a fourth-down play — the Longhorns were 6-for-6 on fourth downs — to secure its place in Reno.
"It feels great," Crawford said. "Job's not finished though."
Contact reporter Andy Yamashita at ayamashita@reviewjournal.com. Follow @ANYamashita on X.